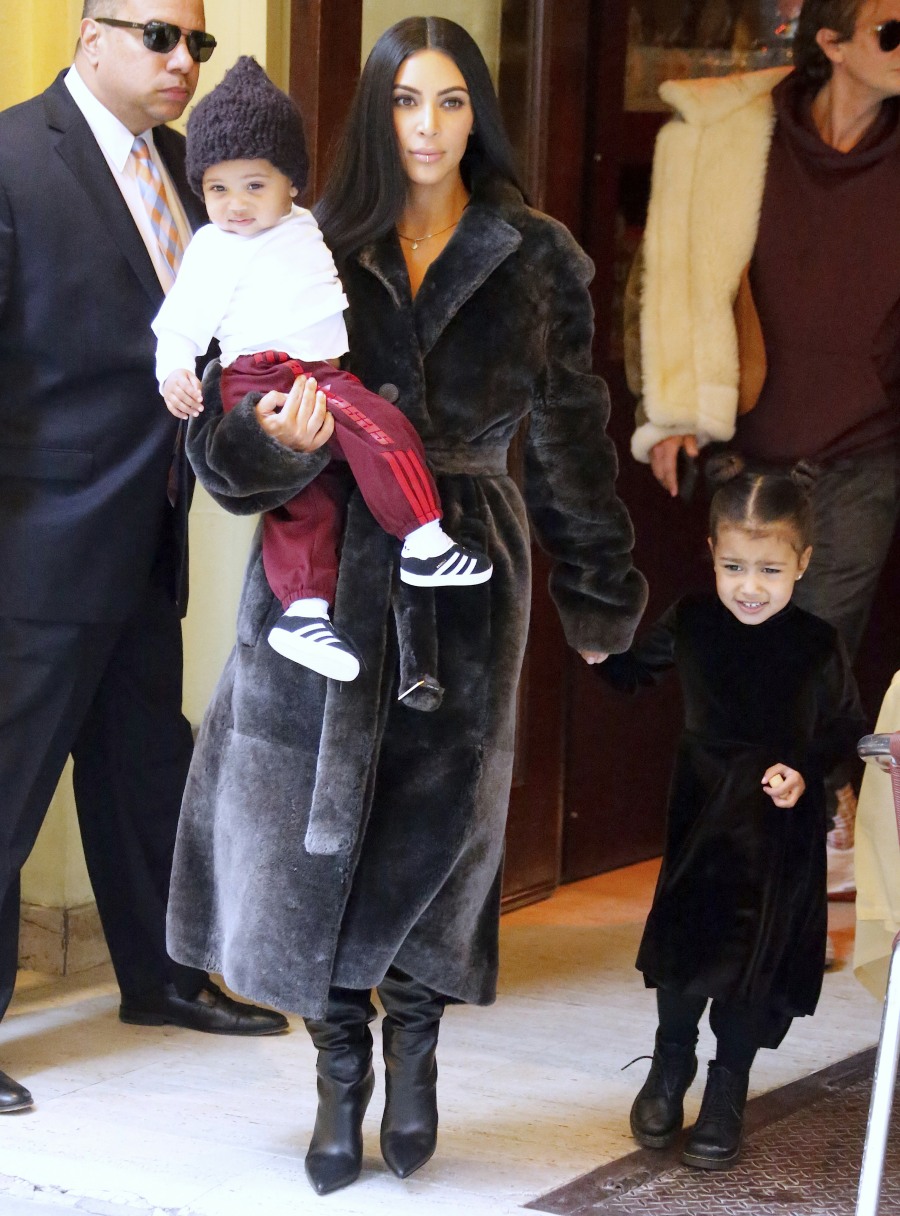 Say what you will about Kim Kardashian, but she makes beautiful babies, doesn't she? Kim was out and about in New York yesterday with her children, North and Saint. These kids, y'all. They're gorgeous. I'm sure some people will say that Kim saw that Beyonce announced her pregnancy and Kim was just trying to steal the Beythunder, but I think even Kim knows that she's not capable of stealing Beyonce's thunder, right? I think Kim was merely doing what Beyonce was doing – Kim knew we were having a really rough time and she was like, "look at my cute children!" That's my interpretation of it.
Plus, Kim had a real reason for being in New York yesterday – she met with French authorities (who flew into New York) to give additional statements/testimony about her robbery last fall. A source told People: "This morning, Kim had a meeting with the French judge handling her robbery case. Kim answered questions. She said it went fine. She is just happy that she didn't have to go to Paris." Apparently, the French justice system does not require victims of crimes to travel back to France to give testimony, so this was actually a nice break for Kim.
Meanwhile, Kim and Chrissy Teigen are starting a book club:
So guys….. @chrissyteigen & @jenatkinhair & I are starting a book club!

— Kim Kardashian West (@KimKardashian) February 2, 2017
I'm making them read "Embraced By The Light" as our first book!

— Kim Kardashian West (@KimKardashian) February 2, 2017
Embraced by the Light is a book about a near-death experience who changed one woman's life. I get the feeling that Kim reads a lot of those kinds of books – she likely prefers self-help books, "spiritual" books and probably true-crime stories (she's said before she's obsessed with Dateline and those magazine-shows about crime). But if she's doing a book club for real, I would be interested in it.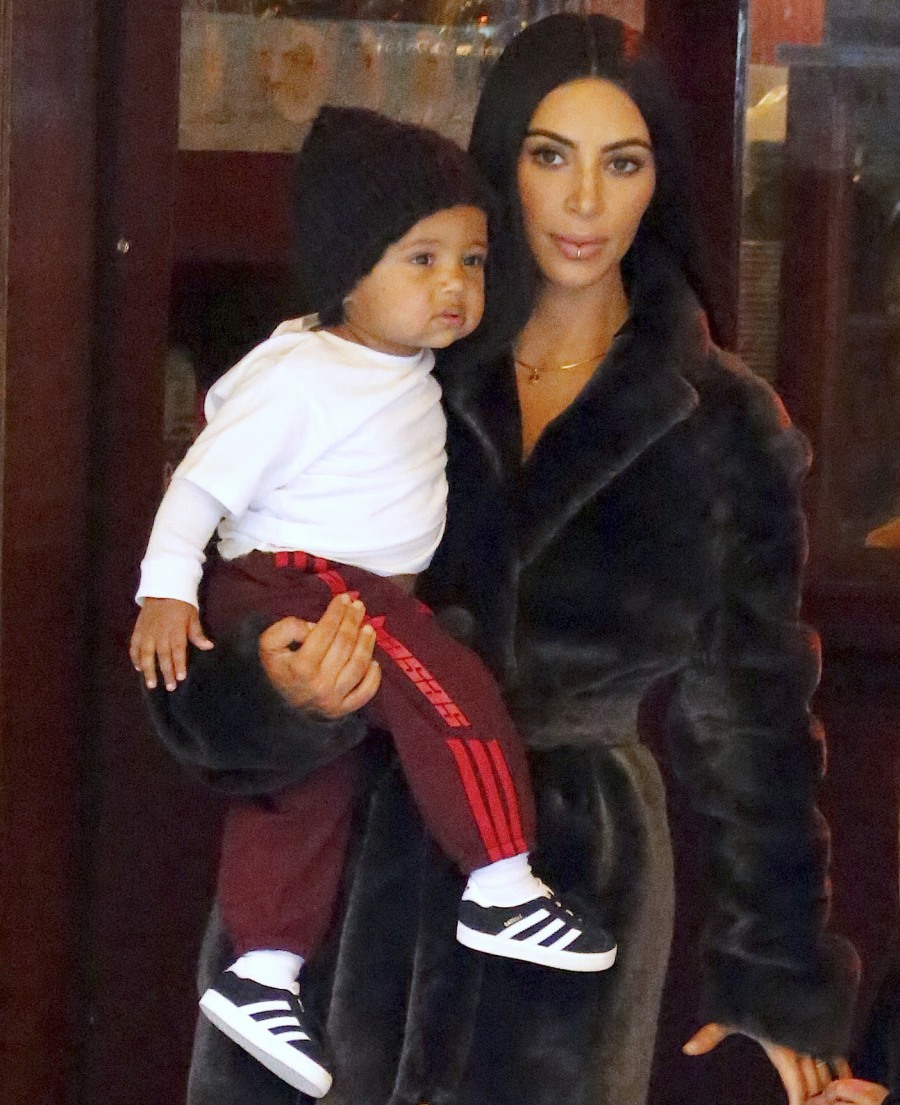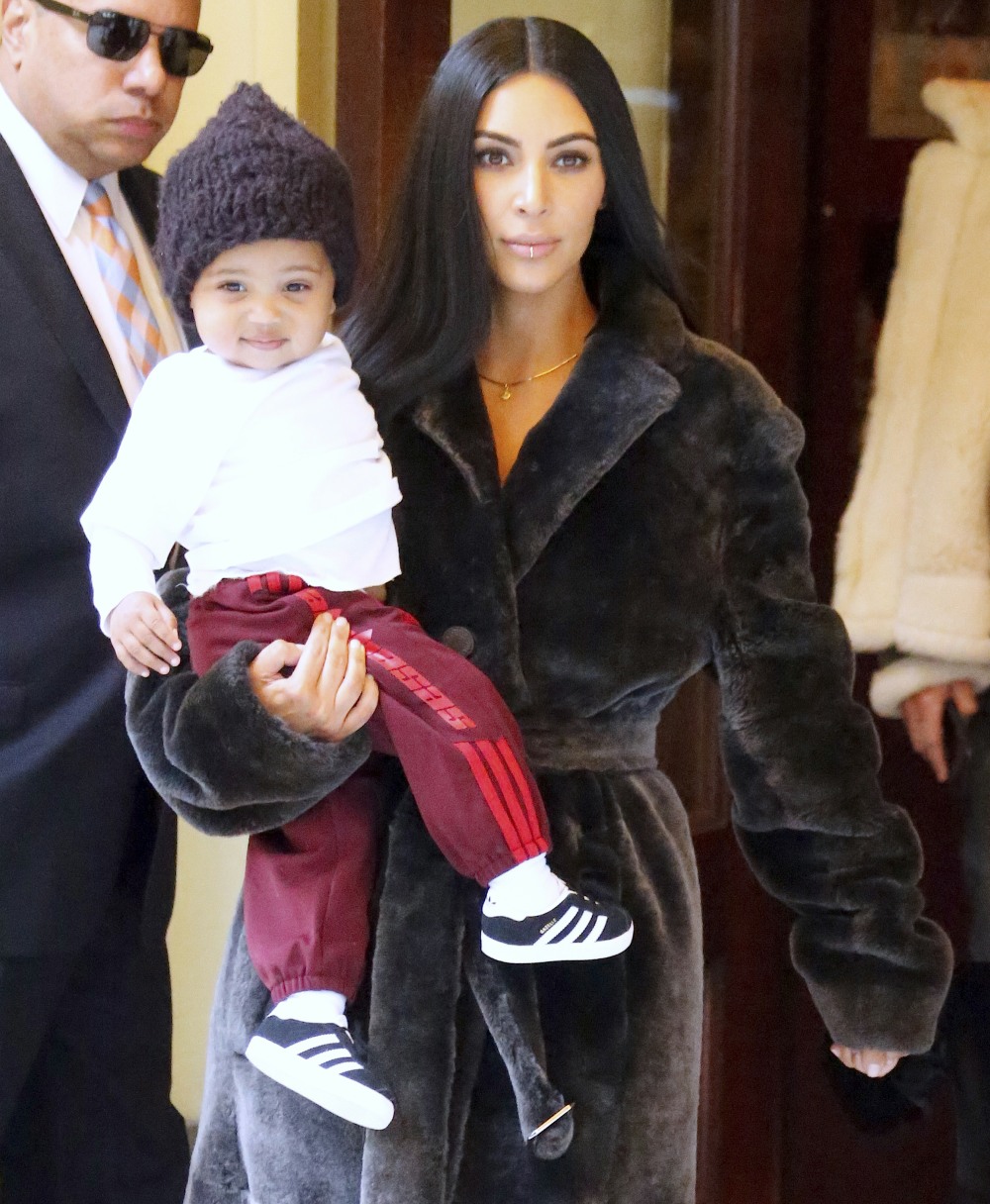 Photos courtesy of Fame/Flynet.