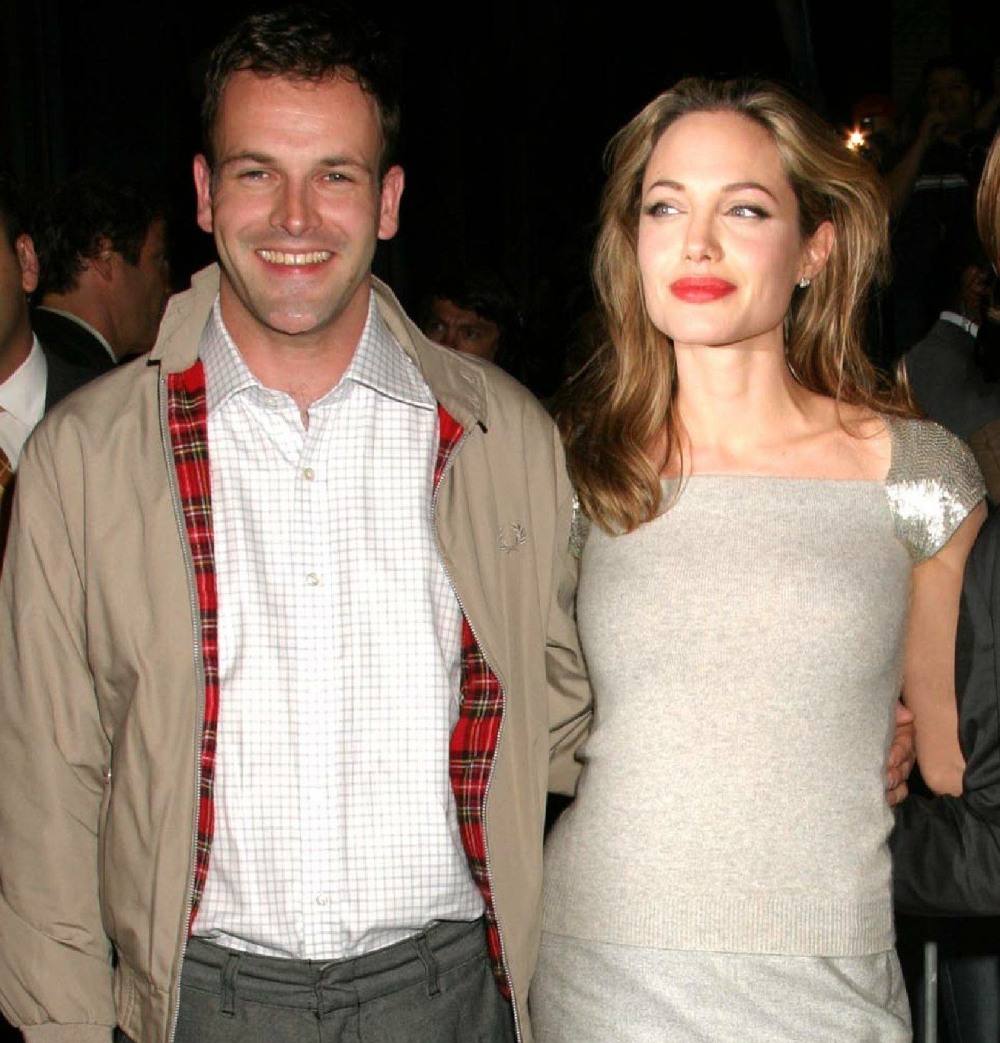 Jonny Lee Miller has long been one of my favorites. He's my favorite Angelina Jolie Ex-Husband. He's my favorite Sherlock Holmes (sorry, Bendy Cumberbatch). He's been my favorite Undercover Hotness for years now, if not decades. While his career hasn't been as flashy as the careers of his buddies Jude Law and Ewan McGregor, JLM has fashioned a pretty good career for himself overall. I still believe that Elementary (despite their sophomore slump) is one of the best things on TV. I believe JLM is doing his best work on the show too. Anyway, JLM has a new interview with The Telegraph to talk about Trainspotting 2. They totally asked him about Angelina Jolie and that's totally the quote they used for the headline. To be fair, he mentioned "Angie" before they asked about her. Some highlights from the Telegraph piece:
Whether he's shy or just fake-humble: "Actually, shy is probably right. I'm a little bit more relaxed these days. But I guess I'm still not that comfortable sitting here talking about myself."

The return of Sick Boy in T2: "His maturity level is sort of stuck… People thought Sick Boy was so cool in the first film, and I really wanted to get away from that." Which he does. One of the most poignant scenes in T2 shows Simon touching up his roots with a toothbrush, "because we wanted it to be clear that he was trying hard – only it's not quite working any more". And although none of the film's four lead characters – Renton (Ewan McGregor), Begbie (Robert Carlyle) and Spud (Ewan Bremner) – are thriving, Miller agrees that Simon's somehow the saddest of them all. "Really, the only winners in the film are women. And that's intentional. I think so many men have this really sharp feeling of being a disappointment in their mid-forties. There's probably something chemical about it – the drop of testosterone, the fact that you don't feel the same way physically – it's a real thing. You do tend to feel like a disappointment."

Whether he remembers his fame in the '90s with Trainspotting: "Well, I left London to be with Angie in LA [that year]. So that took me away from all the hoo-hah around Trainspotting. But, anyway, I won't go into that."

Whether he got a lot of attention for being with Jolie: "Well, there wasn't one because we were both completely unknown. Angie wasn't… it was pre all that." So they were able to have a normal relationship away from all the pressures she's faced since? "Oh, yes," Miller replies. Does he keep in touch with her? "Yeah – we're still friends," he nods, and before I'm able to ask whether he's spoken to the actress since the breakdown of her third marriage, to Brad Pitt, he throws me a small smile that says: "That's all you're getting."

His career longevity: "I think I'm doing alright. In terms of success, I've been around long enough to know that it's a long game – and I want to be doing this until I'm old. I also think that if you want to be left alone, you can engineer your life and career that way. [You won't catch me] attending any award ceremony I haven't been nominated for". Miller tells me that "if people know too much about you, I think you become a little less interesting as an actor – your job is to fool people."

Living in New York and dealing with American politics: "I'm not going to get political." Does he believe actors should avoid being political? "No – I think if you're a citizen, you have every right to get political about that country's politics. And I don't think that actors should be slagged off for using their voice. Meryl Streep had a right to say what she did. She's a US citizen, that's her opinion and if you agree with it, good."
"I left London to be with Angie in LA…" What a magical time that was, in the 1990s. JLM was literally living in London with Jude Law and Ewan McGregor and he met a 19-year-old Angelina Jolie and he followed her to LA and they eloped in Las Vegas soon after. They didn't divorce until 1999, although they stayed friends and were often pap'd throughout the early and mid '00s going out to dinner and attending each other's events. That's the kind of guy I see her with now, by the way – soft-spoken, British, with an undercover sex appeal. Like the kind of guy who can lay some serious pipe and then make you a cup of tea. If JLM wasn't happily married right now, I would want them to get back together.
As for what he says about politics… I think (but I'm not sure?) that he lives in New York full-time now and he might even have dual citizenship or something. And his Twitter feed is really political – go here to see.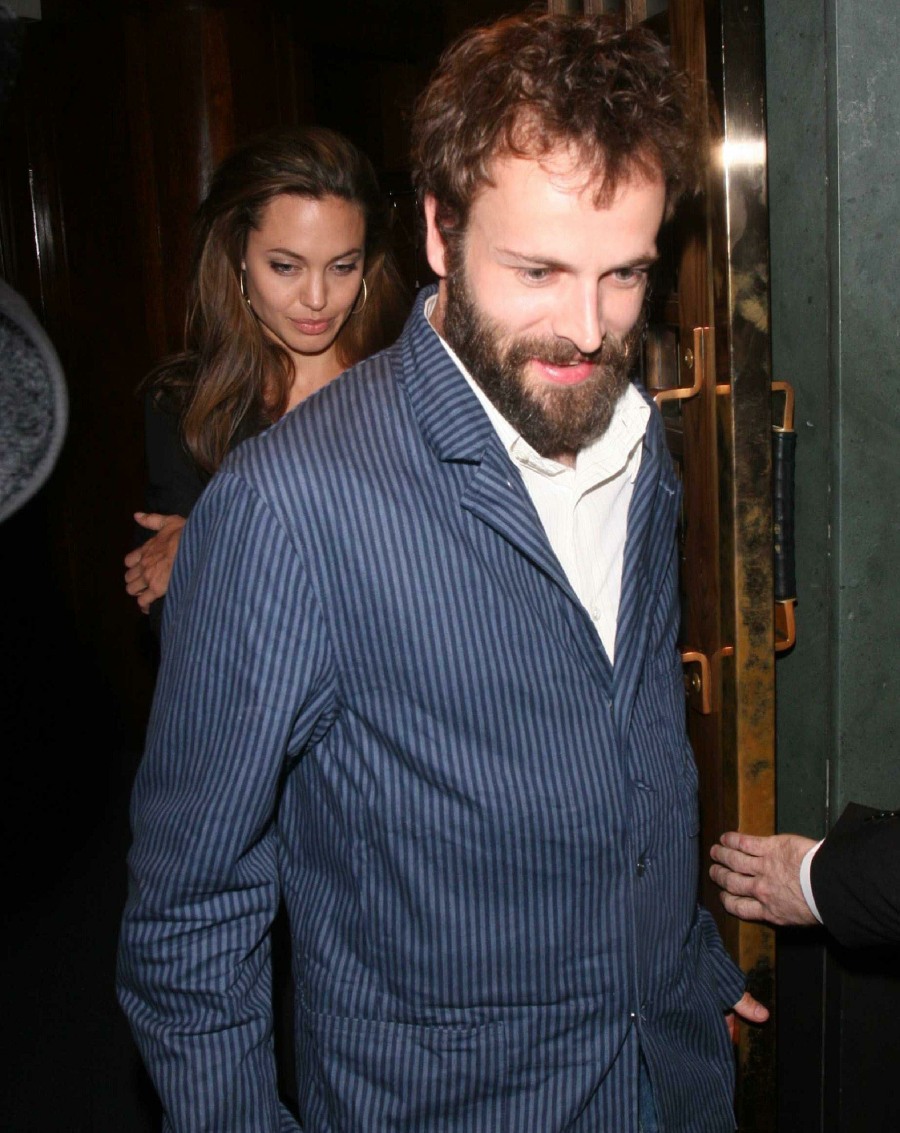 Photos courtesy of Getty, WENN.