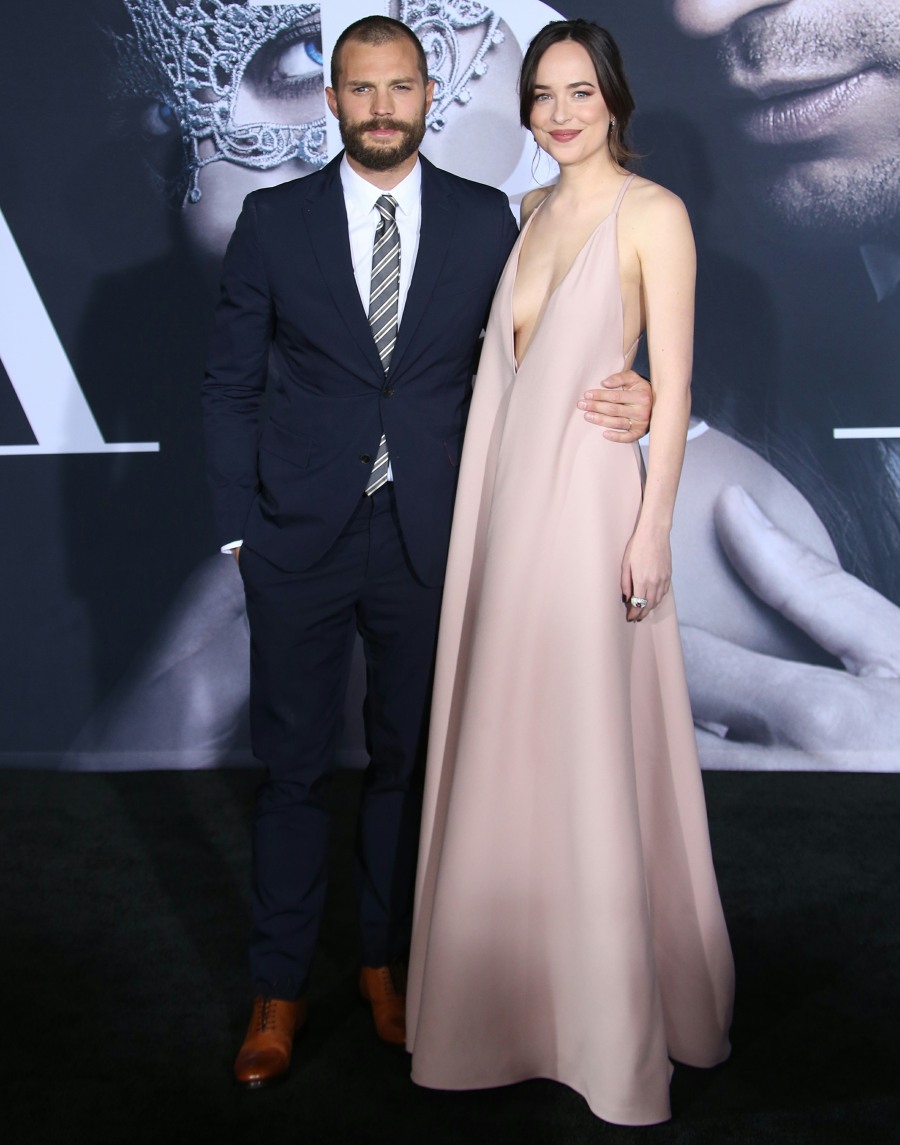 Here are some photos from last night's LA premiere of Fifty Shades Darker, the sequel to the massive hit film Fifty Shades of Grey. Dakota Johnson and Jamie Dornan actually filmed both sequels (FSD and Fifty Shades Freed) at the same time, just so they wouldn't have to come back a year later and play these dumb characters again. Plus, the main plot of the three books takes place over the course of (at most) a year. Fifty Shades Darker picks up just a few weeks after the end of Fifty Shades of Grey, which (SPOILER) saw Ana leave Christian after he went full Fifty Shades on her in the Red Room of Pain.
All of which is an explanation for why Dakota Johnson doesn't have those terrible "Ana Steele bangs" anymore. This is the prettiest she's looked in a while, and it's because she no longer has to keep that tragic haircut they gave her for the franchise. At the premiere, Dakota wore this Valentino sack dress which… is not great. It's actually sort of pretty and sexy from the waist up, but the dress as a whole isn't good. She looks like a beige bell. Jamie – who also changed up his hair recently – wore Valentino too.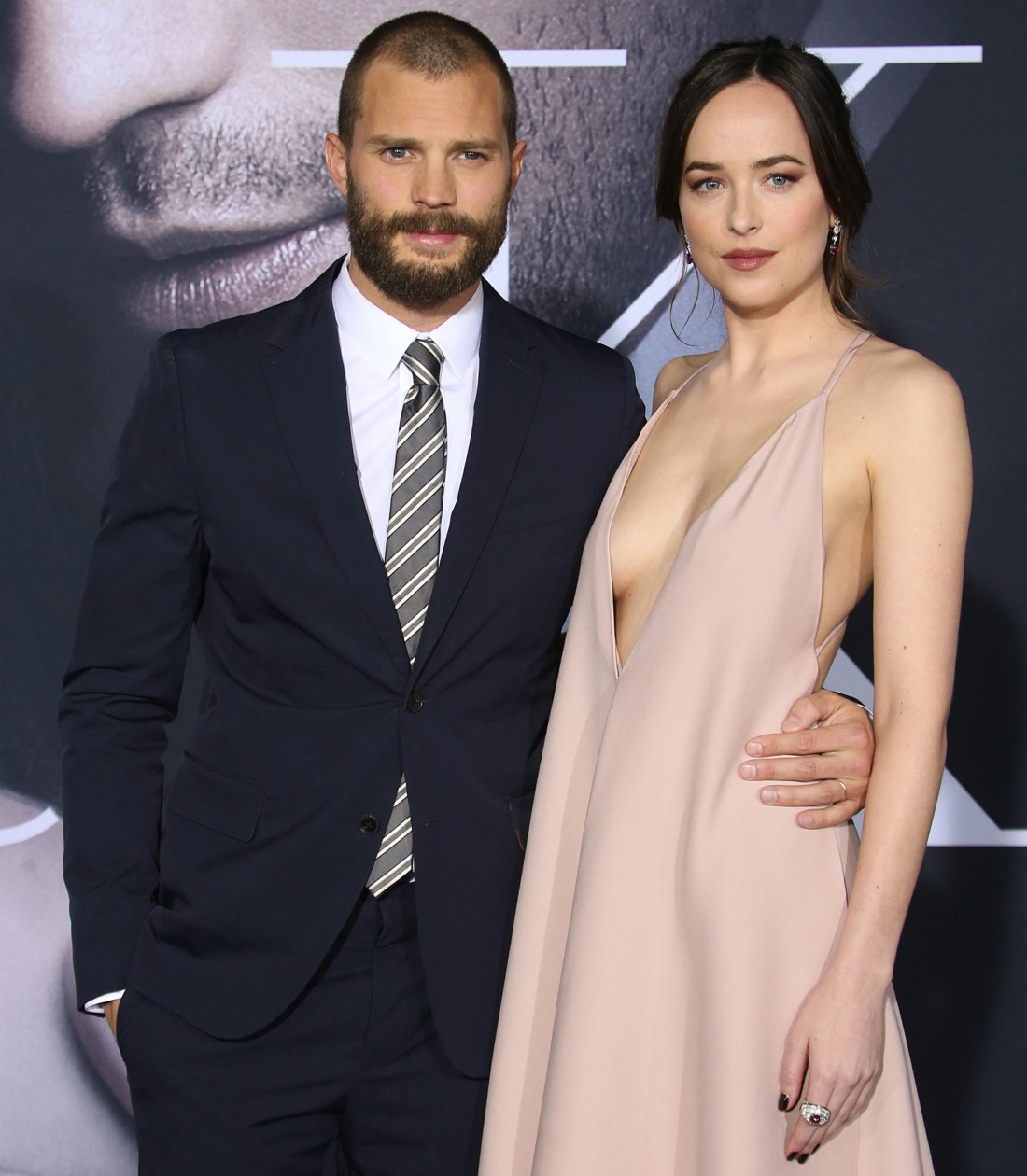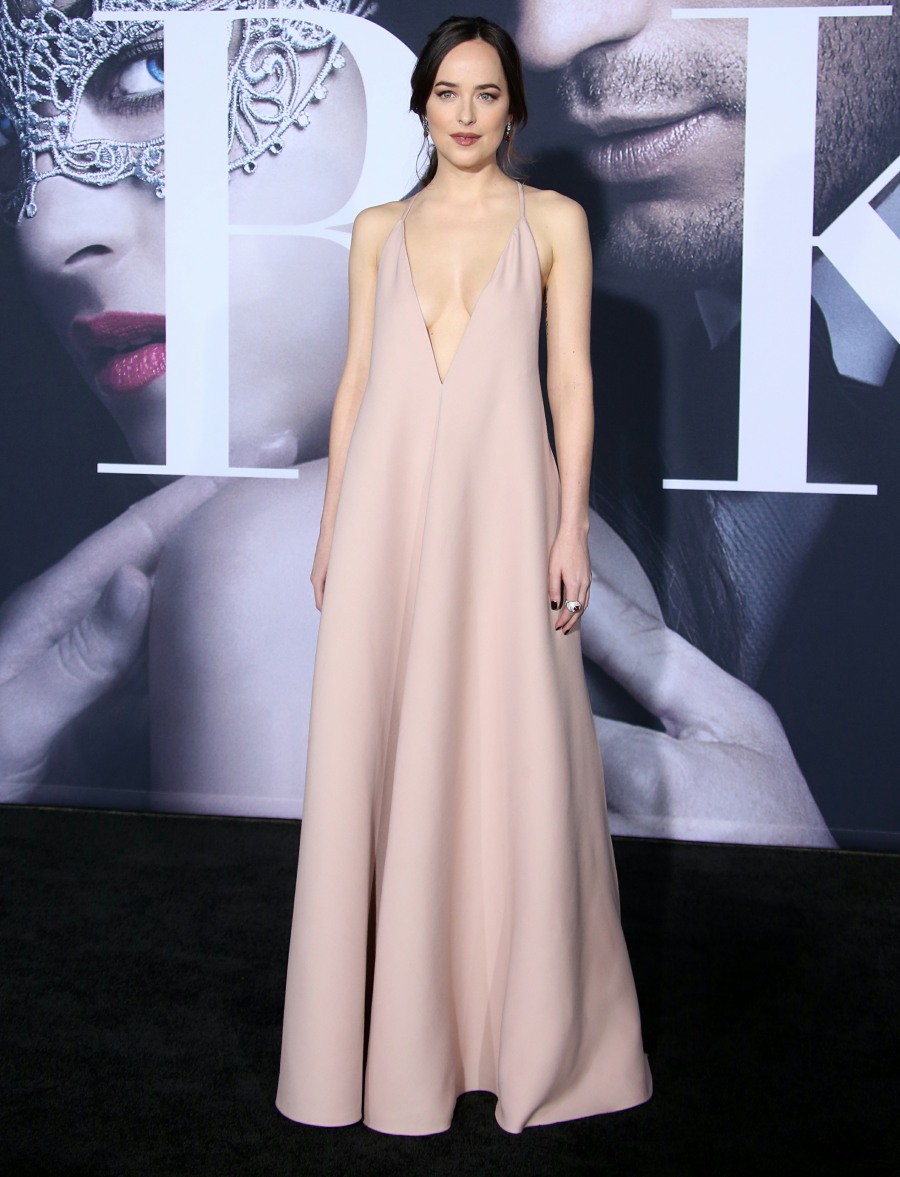 Other photos from the premiere. Rita Ora plays Christian's sister. She's in the book a few times and she's really not important, but Rita is trying to steal everyone's thunder with this Giambattista Valli dress. Try-hard.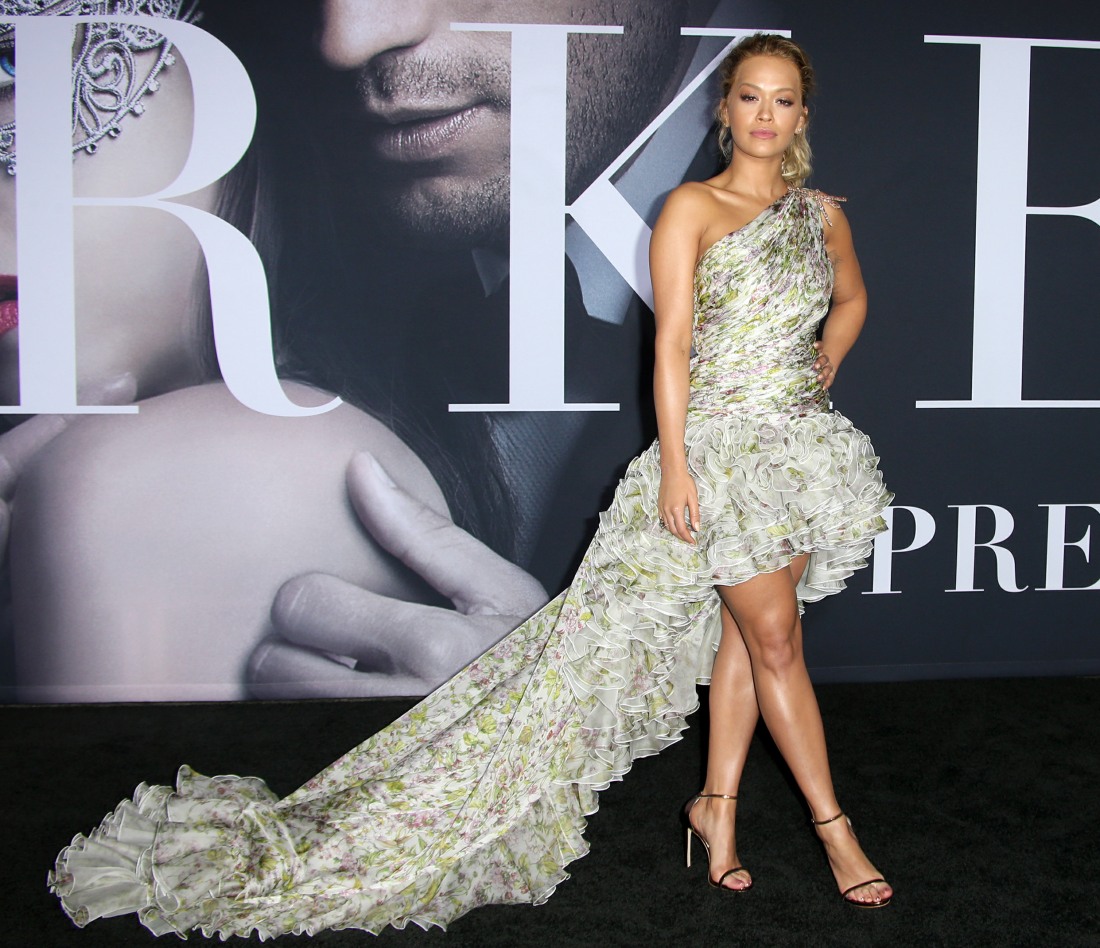 I had to look up who Bella Heathcote plays in this movie – she's Leila, Christian's (CRAY) ex-girlfriend. She's wearing Saint Laurent. I feel like she got the mood of the premiere and Rita did not.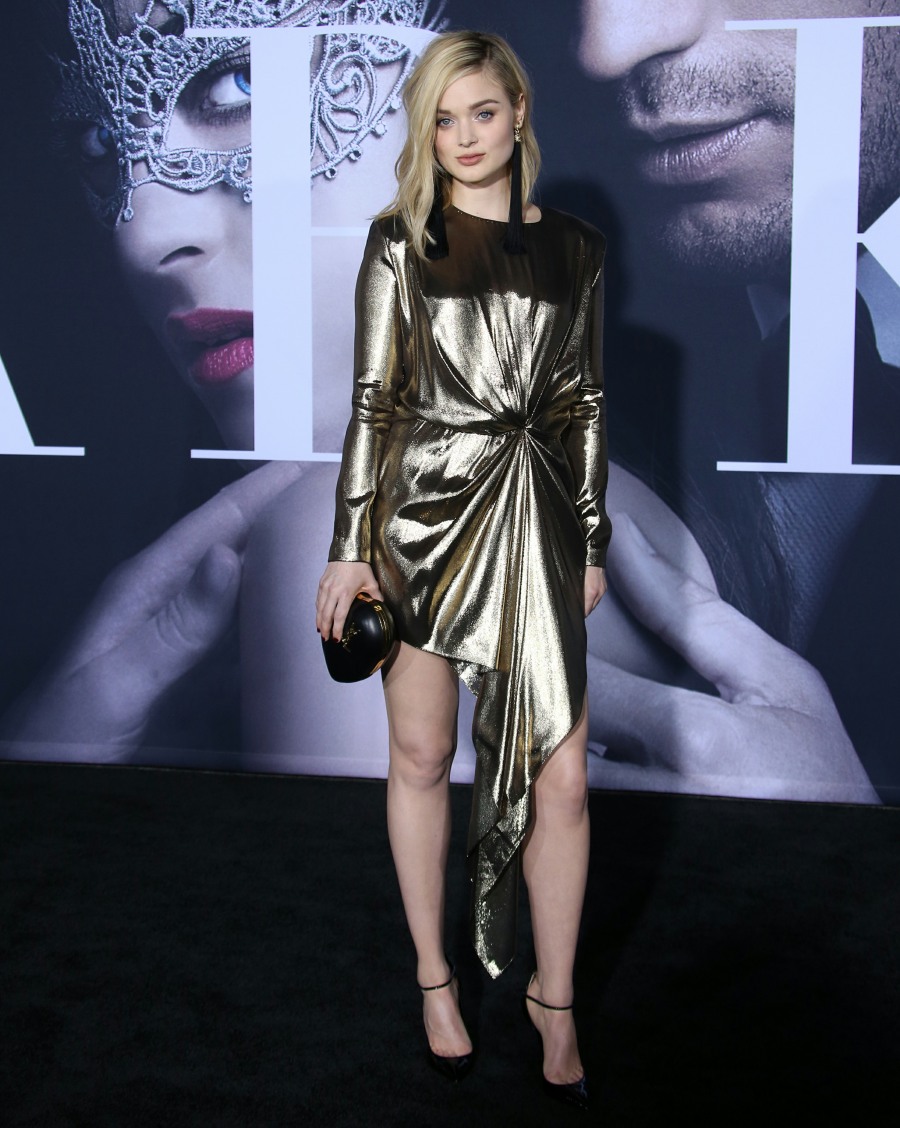 Photos courtesy of WENN.