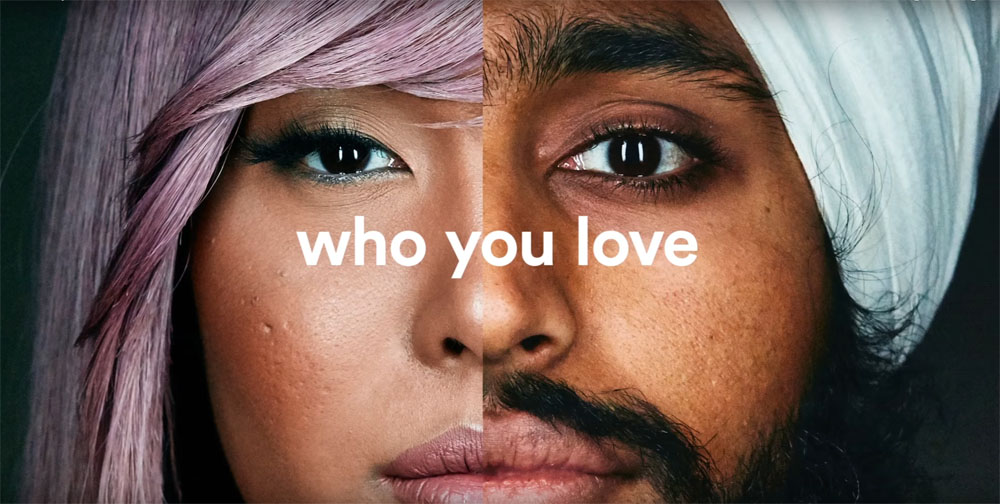 Last night's Superbowl commercials were at their best when they were told simple stories which were well executed. These included serious pro-diversity messages from companies like AirBnB, Budweiser, 84 Lumber and Michelin and funny ads from It's a 10 Haircare, Mr. Clean and Kia. My two favorites overall were from AirBnB, which just showed faces of people from all backgrounds with a positive message of inclusion, and It's a 10 Haircare, which used the new administration as a warning for Americans to do their part to have good hair. Other standouts included Mr. Clean as a sexy male maid, Melissa McCarthy for Kia (she really won this weekend) and Honda's cute yearbook ad featuring actual school photos of celebrities giving advice. The worst commercials were from the mobile phone companies. T-Mobile had several very cringe-inducing ads encouraging us to dance with Bieber and riffing on 50 Shades. Sprint had a dad faking his own death, which – how does that get greenlighted by teams of people? It makes me think that a bunch of yes-people are in charge at Sprint. Here are some of my favorites and the list at the end has most of the others.
AirBnB: We Accept

I had to google to figure out which company this was so the branding could have been stronger, but this ad for AirBnB is powerful, simple and moving. This is part of their campaign to house 10,000 people in need. AirBnB has been vocal in their support of refugees. You can learn more here.
84 Lumber: The Journey Begins

84 Lumber also comes out on the right side of history with this moving ad featuring a mom and her daughter traveling to America. Apparently the original version of this ad was rejected as it showed a border wall. You can watch the rest of the story here.
Budweiser: Born The Hard Way

This incredibly powerful ad tells the story of Adolphus Busch, who emigrated to the US from Germany at the age of 18 to cofound the Anheuser Busch company. Many outlets are making a big deal out of how it is a pro-immigration story, but it's also the American dream and Budweiser knows this. I love this so much.
It's a 10 Haircare: Four years of bad hair

How long until Mr. Bigly talks in circles about how terrible this haircare line is? This is brilliant.
Mr. Clean is a sex object finally

This is the first Superbowl ad for Mr. Clean and it begs the question: what took so long for them to realize this is all we wanted from Mr. Clean? Sexy and doing all the work for us.
Kia featuring Melissa McCarthy: Hero's Journey

Kia's hybrid station wagon/SUV ferries Melissa McCarthy around the world to save the whales, trees, polar ice caps and rhinos. She gets into crazy mishaps at each location which made me laugh out loud several times. Excellent ad.
Ford: Go Further

Ford opens with all sorts of people in recognizable Murphy's Law situations like not being able to zip up a dress, getting stuck with a shirt over your head and having a boat starter fail. Everyone's problems are solved as we're introduced to Ford's new ventures like ride sharing, bike sharing and self driving vehicles, except for the guy in the boat. What happened to the guy in the boat?! Hecate is worried about the guy in the dog door.
Skittles: Romance

This ad features a teenage suitor throwing Skittles at a girl named Katie's window as he says her name over and over and various family members and guests catch the Skittles. That's my name, so I probably was more amused by this silly little commercial than most.
GoDaddy: The Internet Wants You

A heavily hashtag-tattooed guy lives for the Internet with blue and gold dresses in his closet, cats on roombas in his house and he even does the ice bucket challenge instead of showering. It's not bad and I wanted to rewatch it to catch all the references.
Buick: If that's a Buick my kid's Cam Newton

This was a good idea, executed well because cute little kids were involved. It really didn't need Miranda Kerr at the end as the coach, that seemed like overkill.
Honda: yearbooks

Celebrities including Tina Fey, Robert Redford, Amy Adams and Viola Davis speak from their yearbook photos. I've checked a few and they're genuine, but some of the surrounding photos are fakes, which is to be expected.
Tide: Terry Bradshaw rushes to get a clean shirt

Terry Bradshaw goes on an epic journey to get his shirt clean, ending up at Jeffrey Tambor's house and watching a documentary during the big game.
Sprint: Guy fakes his own death to get out of Verizon contract

This doesn't seem funny to me and is more creepy. There are kids watching their dad send a car off a cliff with a mannequin and it opens with "Daddy's dead kids." Not a good idea.
Turbotax: Humpty Fall

Turbotax features a broken and recovering Humpty Dumpry in the hospital telling off the kingsmen and writing off his medical expenses (which have to be extremely high to be deductible). The commercial I first saw online, with Humpty falling off the wall, was so much more effective.
Wendy's: Cold Storage

I don't know why this very simple commercial works, maybe it's the pink hairdryer and the guy's expression, but it does and it had me laughing. I'm also extremely biased because I eat at Wendy's at least once a week.
Audi's pay equity spot

This makes me want to buy an Audi honestly. Excellent spot with a kick ass little girl and a great message.
Evony game starring Jeffrey Dean Morgan, Fan BingBing and Aaron Eckhart

There's not much to say except that this looks like a movie ad instead of a mobile game.
Snickers' Live Ad with Adam Driver

This was a "blink and you'll miss it" ad for me. It was shot and aired live with deliberate picture and set issues including actors being "shot" before they were ready and the entire set collapsing. Given what Woody Harrelson just achieved with a live film, this was underwhelming for me.
Wix.com featuring Jason Statham & Gal Gadot

Jason Statham and Gal Gadot kick ass in a restaurant while the chef, oblivious, creates his website with Wix in the kitchen. When the restaurant is totaled it's no biggie to the chef, who starts a food truck thanks to Wix. This needs more shots of Statham and Gadot serving customers.
King's Hawaiian Rolls

I'm adding this one because the ending made me laugh. They need to use more kids in commercials.
Bud Light: Ghost Spuds McKenzie

The floating ghost of Spuds McKenzie, an English bull terrier who represented the brand in the 90s, shows "Brian" what he's missing by not hanging out with his friends. It's absurd and that's why it works.
Additional Ads:
Michelin: I Need You
Intel: Brady Everyday
Avocados from Mexico: Secret Society
Arnold Schwarzenegger for Mobile Strike
Superbowl Busch guy
Pepsi LIFEWTR
World of Tanks: Real Awful Moms
T-Mobile Unlimited featuring Justin Bieber, Rob Gronkowski and Terrell Owens
Bai antioxidant drink featuring Christopher Walken and Justin Timberlake
Febreeze: Halftime bathroom break
Michelob Ultra: Our Bar
Squarespace: Calling John Malkovich?
Lexus: Man and Machine featuring Lil Buck
Nintendo Switch
NFL: Superbowl baby legends
T-Mobile #BagofUnlimited with Martha Stewart and Snoop Dogg
Persil Proclean featuring Bill Nye the Science Guy
T-Mobile #Punished with Kristen Schaal
Amazon Echo: Buster
Amazon Echo: My Girl
Turkish Airlines featuring Morgan Freeman
T-Mobile #NSFWireles featuring Kristen Schaal
Mercedes Benz: Easy Driver featuring Peter Fonda and directed by the Coen brothers