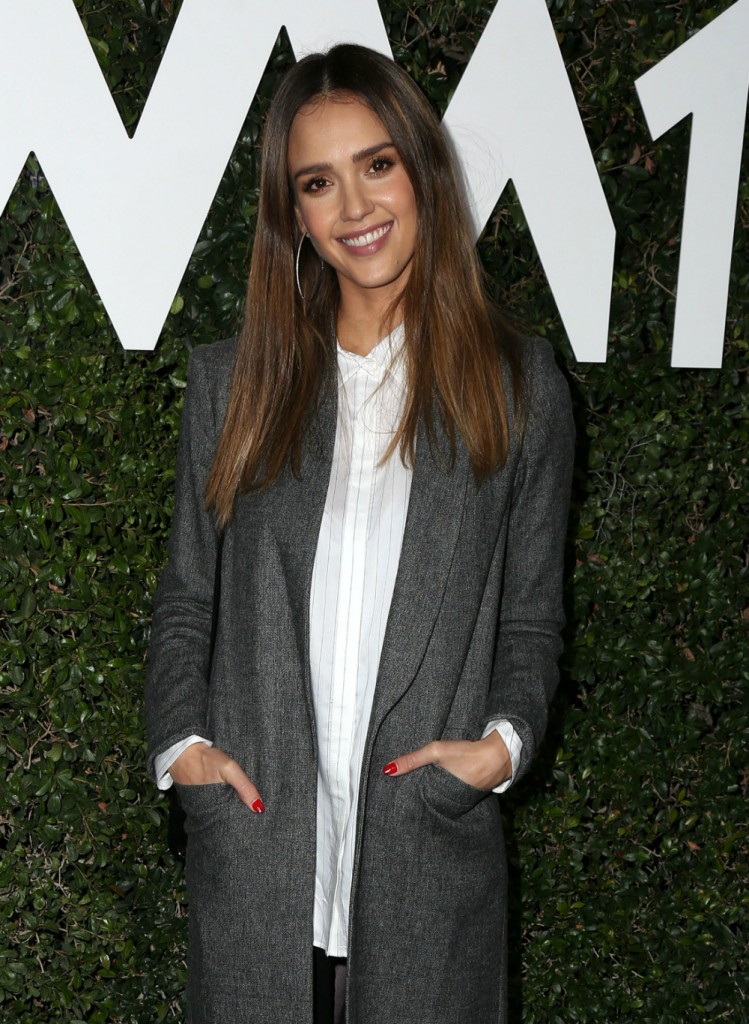 Being a mom is part of Jessica Alba's brand, given she formed the successful The Honest Company that markets to families. Given that, I think she's struck a good balance of trotting the kids out for friendly pap pics and not over exposing them. As you can imagine, most of the questions Jessica fields these days are about parenting. So when I opened the People article about Jessica not thinking she was the perfect mom, I didn't expect it to strike such a nerve. Jessica touched on a few things that have been so prominent in my mind this past week but mainly, how I am doing as a mom.
What do you miss most about your life before motherhood?
"Sleeping in, and not worrying. I'm always worried about them. Even when they're at school or they're at home  sleeping and we're all in the house together, I'm still always worried about them!"

What is your best quality as a parent?
"Being open and curious. Trying to always better myself. I don't try to pretend like I have all the answers and I certainly don't think I'm perfect. So when my kids say something, instead of me being so reactive, I think about how I can be better."

What is your worst quality as a parent?
"Sometimes my mind is in too many different places and I'm not always in the moment."

What are you like as a parent? Are you strict or easygoing?
"I'm probably on the stricter side of lenient. But I think boundaries are good for kids — and structure. I find that my kids thrive when they know where the boundaries are and the comfort zone and where they can be creative and play.

"It's having enough sleep, it's having proper nutrition that really helps that. And having enough activity.
[From People, print edition and online]
I think most parents see themselves as stricter rather than lenient. I'm not saying Jessica isn't a stricter parent, I'm just saying I have never heard a friend say they were a lenient parent no matter how many times they've had to pull their kid off of the bookshelf.
What really got to me when reading this were Jessica's answers about worrying about her kids and not being in the moment. The worrying thing is the part I was most unprepared for when I became a parent. And it's not just life-threatening stuff either – I worry about every aspect of their lives, almost obsessively. And when I stop worrying for a moment, they'll tell me something that's happened to them and I think, why the hell didn't I see that coming? Then I worry that I am not worrying enough. It's exhausting. It's been glaringly true recently. Like many of you, I wasn't happy with the outcome of the election and it has dominated my thoughts. I'm trying to stay aware and active. Last week, each kid came to me on separate days with stories that broke my heart. They needed me and I hadn't been there in any sense. So I hear Jessica on that. It sounds silly, like why do moms get so wrapped up in their kids? Because you told these little people you would look out for them and when you don't, it is not you who suffers. It does help, however, to know that people like Jessica feel the same way.
On a superficial note, Jessica said in the video with People that she calls Haven "Havey." I think that's really cute.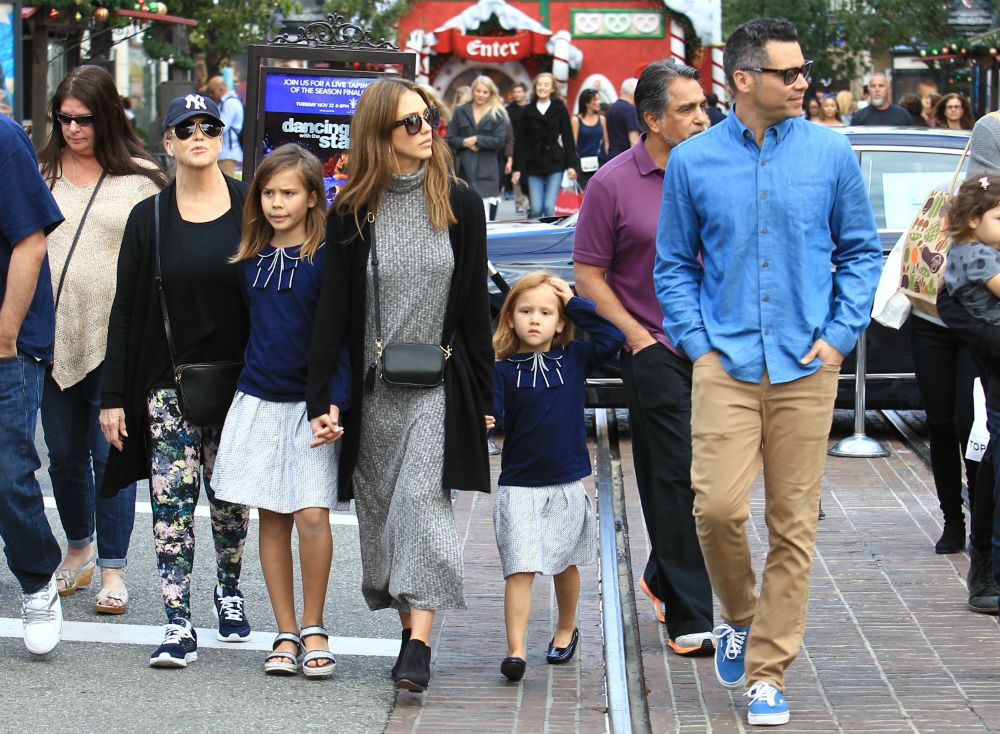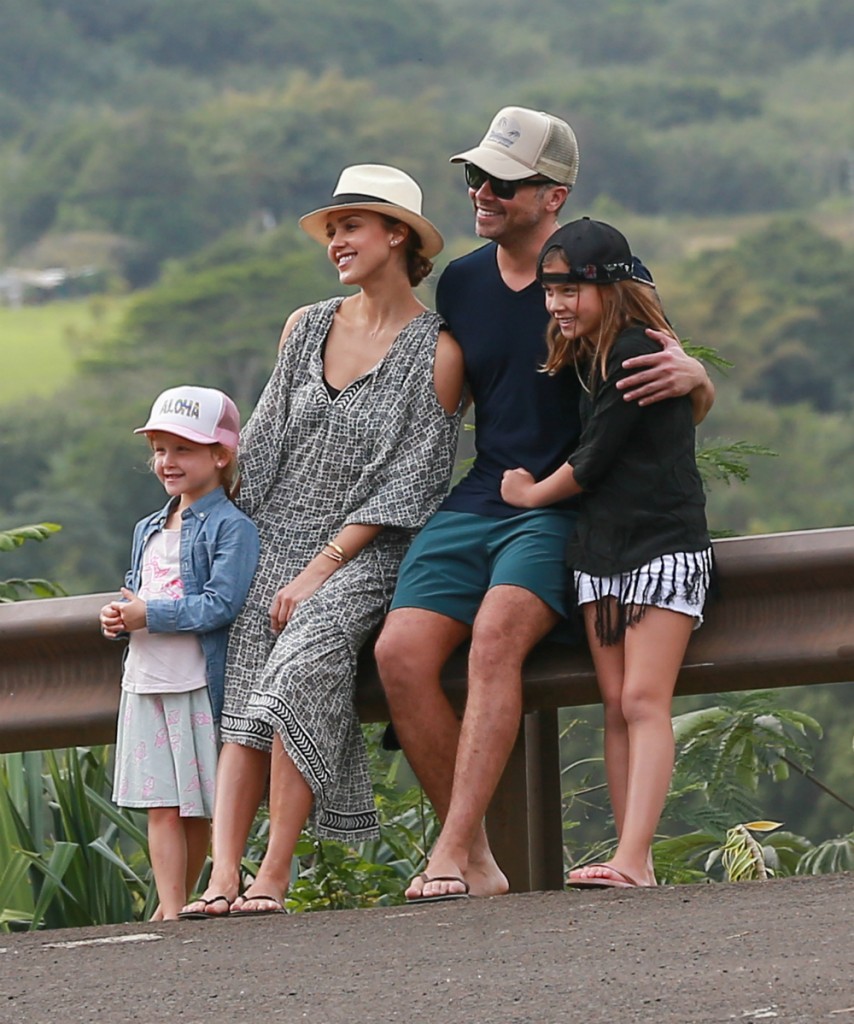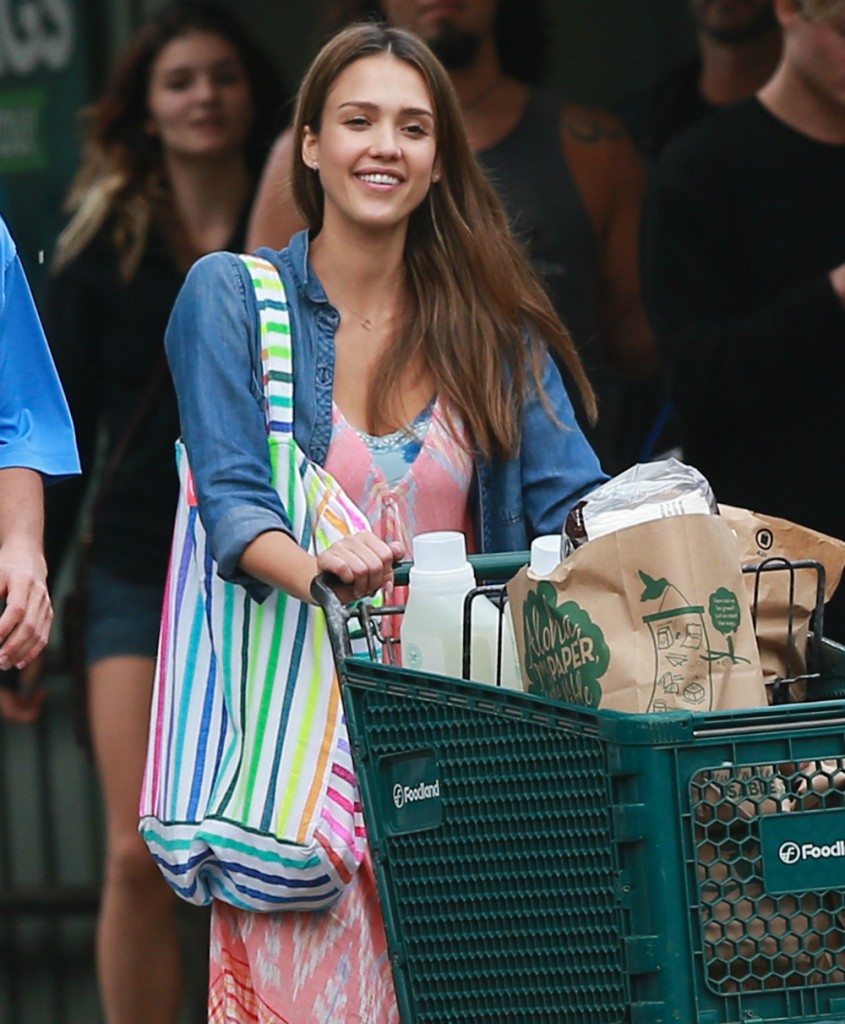 Photo credit Fame/Flynet Photos