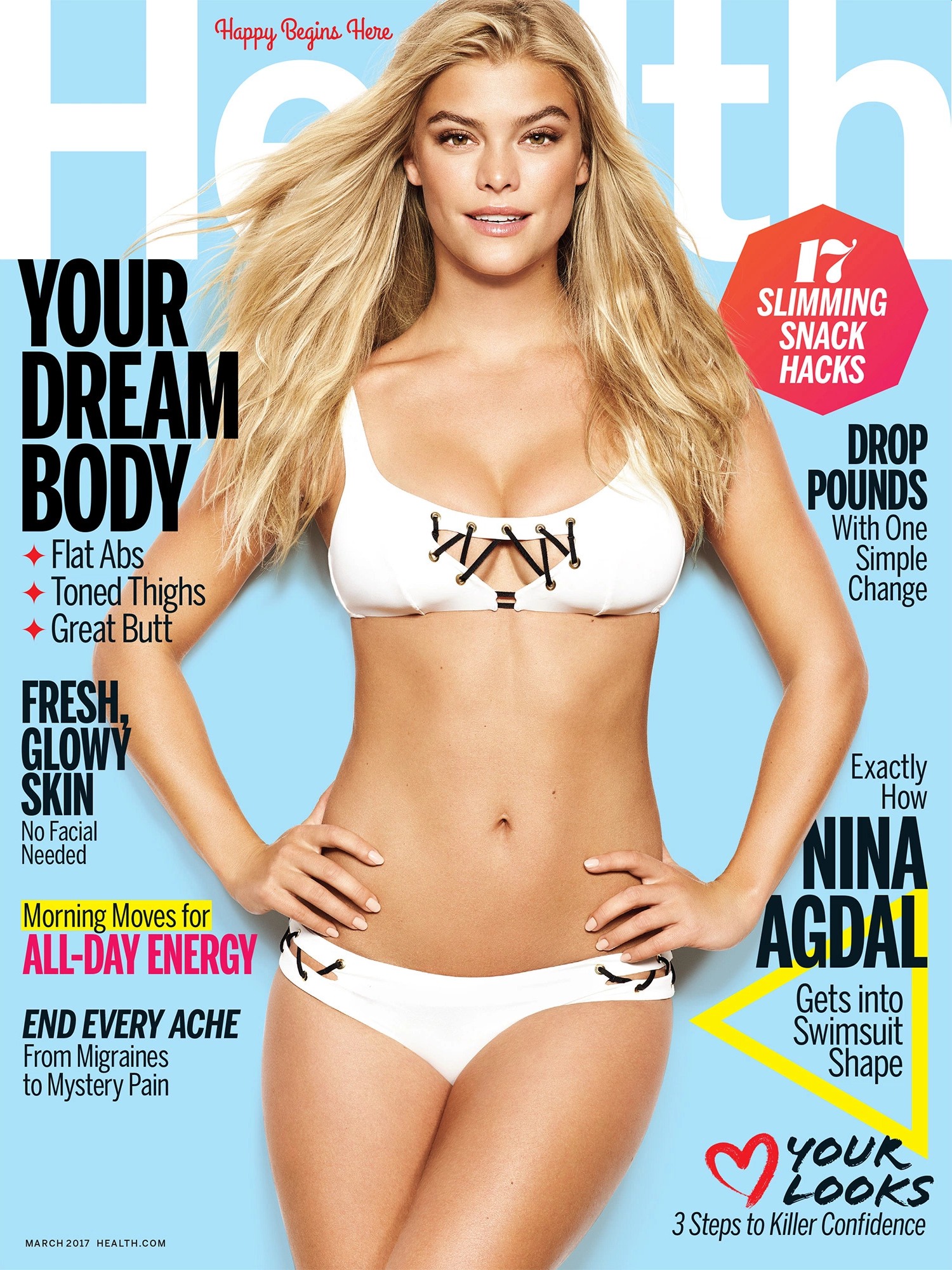 I think Nina Agdal is still dating Leonardo DiCaprio. They spent Thanksgiving together and they've been around each other over the past few months. I'm sort of relieved that Nina hasn't gone the Kelly Rohrbach route and tried to convince us that she (Nina) is The One. I'm thankful because, for the most part, I haven't had to give a damn about her or learn much about her. Here are some basics: she was born in Denmark, she's 24 years old, she's friendly with Barbara Palvin and Constance Jablonski. And she's dating Leo, or she was dating him for about six months last year. And now she's on the cover of Health Magazine. Considering the mag is all about diet and exercise, this is basically just one huge interview about working out and food. They didn't ask her anything about Leo, thankfully. And yet… I was still interested in the interview? Weird, I know. I was drawn in because she talks about how she used to work out three or four times… a day. Yikes. Some highlights:
Her favorite ways to exercise: "Dancing, basketball, soccer, and tennis. Then, as I grew older, with my [modeling] schedule I couldn't be part of a team, which was actually really sad because I love team sports and that getting together every week. I do a bunch of Y7 yoga, which is amazing because it's dark and nobody's judging you. I'm not very good at the meditating part of yoga, so I love that the studio has great music. When I really want to push myself, I also do Tone House. It's athletic conditioning with a lot of body-weight movements and sprints. It's really hard cardio. I also do boxing, which is great for everything, and I go to Equinox and do the SoulCycle thing. I always switch it up because if not, I don't see a difference.

Her least favorite way to exercise: "I hate running. I wish I loved to run, because I'd love to run through Central Park or on vacation on the beach, but I absolutely hate it. I do it for five minutes and I'm like, "Ugh, why am I doing this?"

Discipline: "I always tell myself, "There are so many things you regret doing or eating, but you never regret a workout." I always feel better after a workout. I have more energy, and mentally I'm in a better place.

Workout benders: "Yes. I would go on these benders and work out, like, three to four times a day, and be like, "Why is my body not changing?" My friends would say, "You need to rest. You've got to let your muscles relax so they can react again." Sometimes less is more when it comes to workout routines. Also, just because you're working out more doesn't mean you can eat more. You can't be like, "I worked out for two hours today, so I can have that slice of pizza," because that pizza will still just go on your butt or wherever it goes.

Where she gains weight: "God, my butt. My friends always joke around because whenever I turn around, I'll bump into stuff because I forget that it's there. In stores, I'll knock over glasses or candles or whatever. Everything goes there or on my face. But definitely down there.

The last thing she does at night: "Set my alarm. If I don't set an alarm, I literally won't wake up, ever. I can sleep for 18 hours, no problem.
You guys, I think I might sort of like her? She's not the most interesting person in the world, but she seems… pretty normal. She's not doing the cutesy "Oh, I barely work out" thing. She works out. Hard. And you can tell that she's hyper-aware of the fact that she has to work that hard to maintain her place in the industry. I laughed when she talked about knocking sh-t over with her butt.
As for the working out four times a day thing… I'm interested in crowdsourcing some fitness tips from you guys. Obviously, no one has the time to work out three or four times a day, but I am feeling like I've hit a wall with my workouts. It's because I don't change it up enough, like Nina says, and especially these days, I go to the gym to avoid what's happening in the world and decompress. The thing is, I hate classes. I hate Zumba and yoga and all of that. I love my solo workouts. But I know I need to change things up or else I'll just get bored or my body won't change because I'm just doing the same thing over and over. Should I focus more on weights? Should I stop doing so much cardio?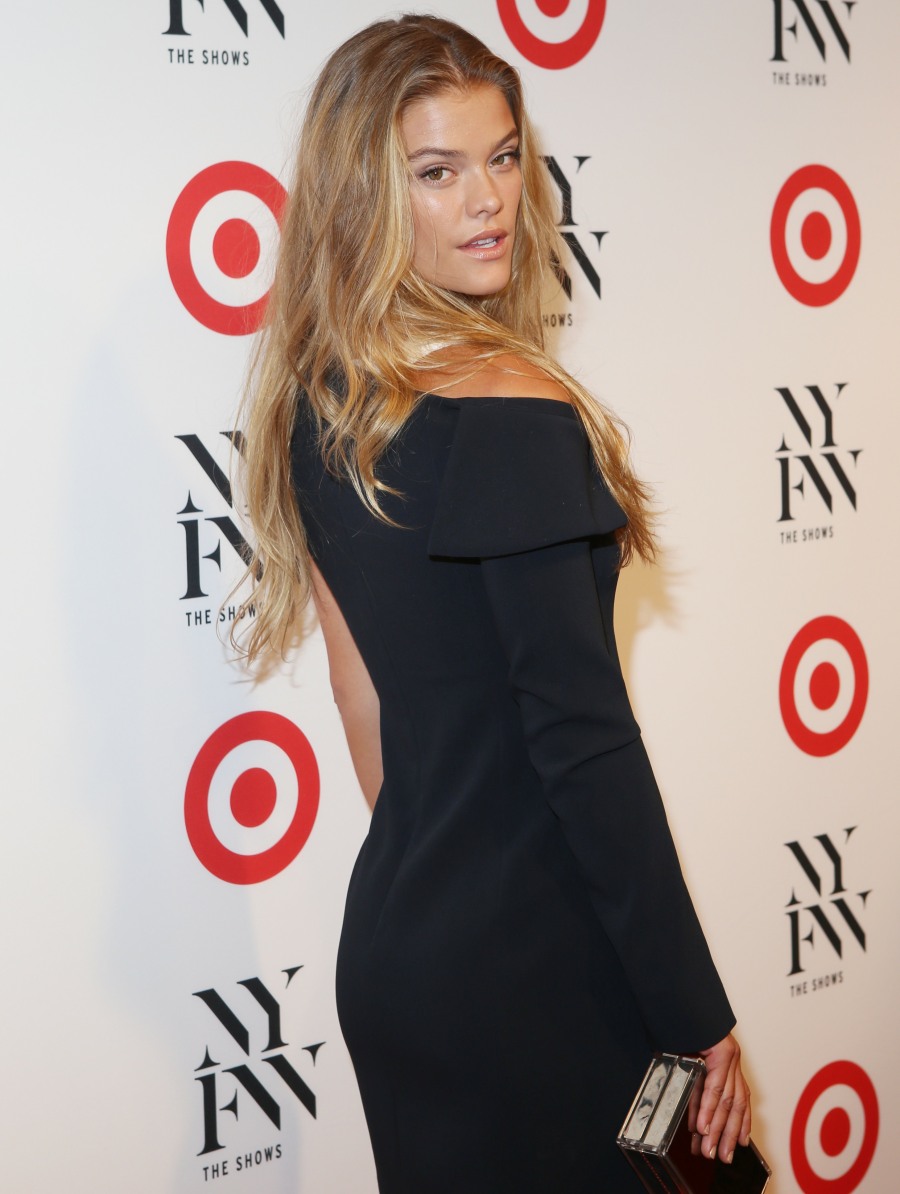 Photos courtesy of WENN, cover courtesy of Health.