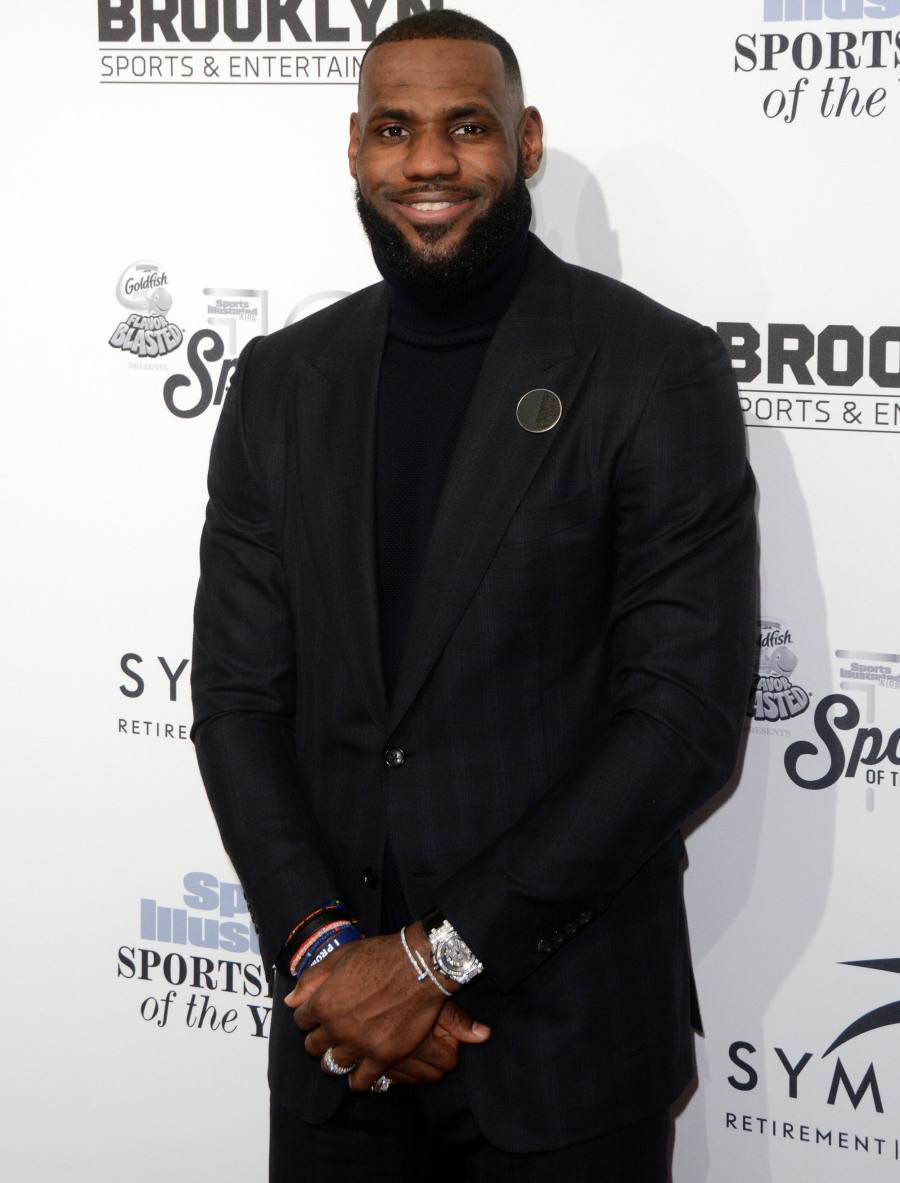 In case you haven't noticed, I'm actually trying to branch out and write about athletes-as-celebrities and sports gossip more often these days. It mostly because I've started paying more attention to sports and sports gossip in general, but it also feels like athletes are venturing more and more into Hollywood and politics and reality shows and more. Anyway, this story is about two of the greatest NBA players around, both of whom spoke out about Donald Trump this week. First up: LeBron James. LeBron is not a fan of Baby Fists. LeBron slammed Trump's "locker room talk" and LeBron endorsed Hillary Clinton in writing and in person, at a rally in Ohio. Post-election, LeBron wore a safety pin on the cover of his SI Sportsman of the Year issue. LeBron promised that he was going to be more engaged politically. And so it's unsurprising that he's continuing to use his platform to stand with disenfranchised people.
"Diversity is what makes this country so great," says LeBron James, who was raised by a single mother in an Akron housing project. "We should all continue to speak up and fight for ideas that bring people together regardless of race, gender, ethnicity, religious beliefs or any other differences." The NBA is a global league; every team has at least one international player, with more than 35 countries represented and many Muslim-American players. And the league has been comparatively outspoken on social issues, initiating in December 2015 a campaign against gun violence. "It's important that we as athletes continue to use the platform we have to speak up for what we believe in," says James.

As protests continue to rage over President Trump's ban on immigrants and refugees from seven predominantly Muslim countries, James has calibrated his message to encourage peaceful dissent through free speech. "I am not in favor of this policy or any policy that divides and excludes people," he says. "I stand with the many, many Americans who believe this does not represent what the United States is all about. And we should continue to speak out about it."
It may seem like "who cares what basketball players say?" but the players have a lot of influence and they've wielded that influence really well over the past few years, for LGBTQ rights, for Black Lives Matter and more. It absolutely matters that LeBron is using his platform to speak about this. And I applaud him.
Meanwhile, Steph Curry (SF Warriors) is in the middle of an endorsement issue which has turned political. One of Curry's biggest endorsements is for Under Armour. Under Armour's CEO Kevin Plank recently said that Donald Trump's presidency will be an "asset" to businesses. When Curry was asked about Plank's comments, Curry said: "I agree with that description, if you remove the 'et.'" Curry isn't stepping away from Under Armour though, so I don't know what to say. Curry endorsed Hillary Clinton too, and the Warriors coach, Steve Kerr, seems to dislike Baby Fists immensely.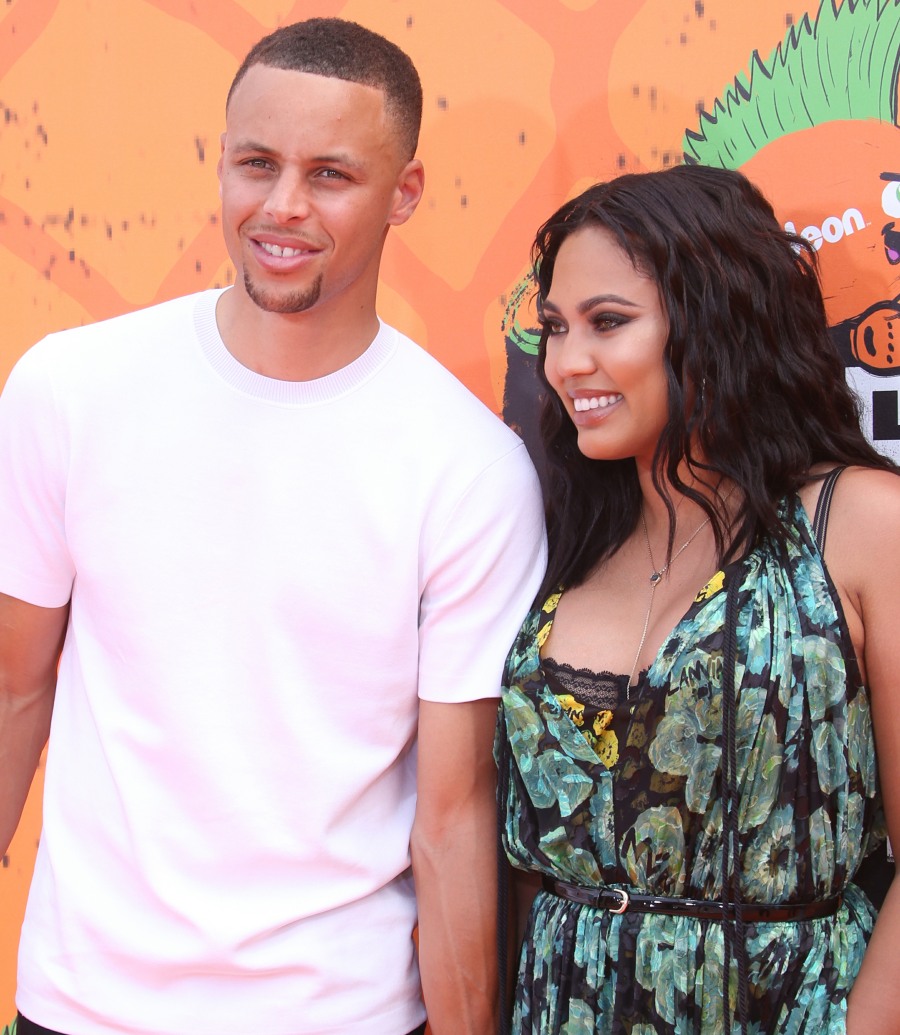 Photos courtesy of WENN.