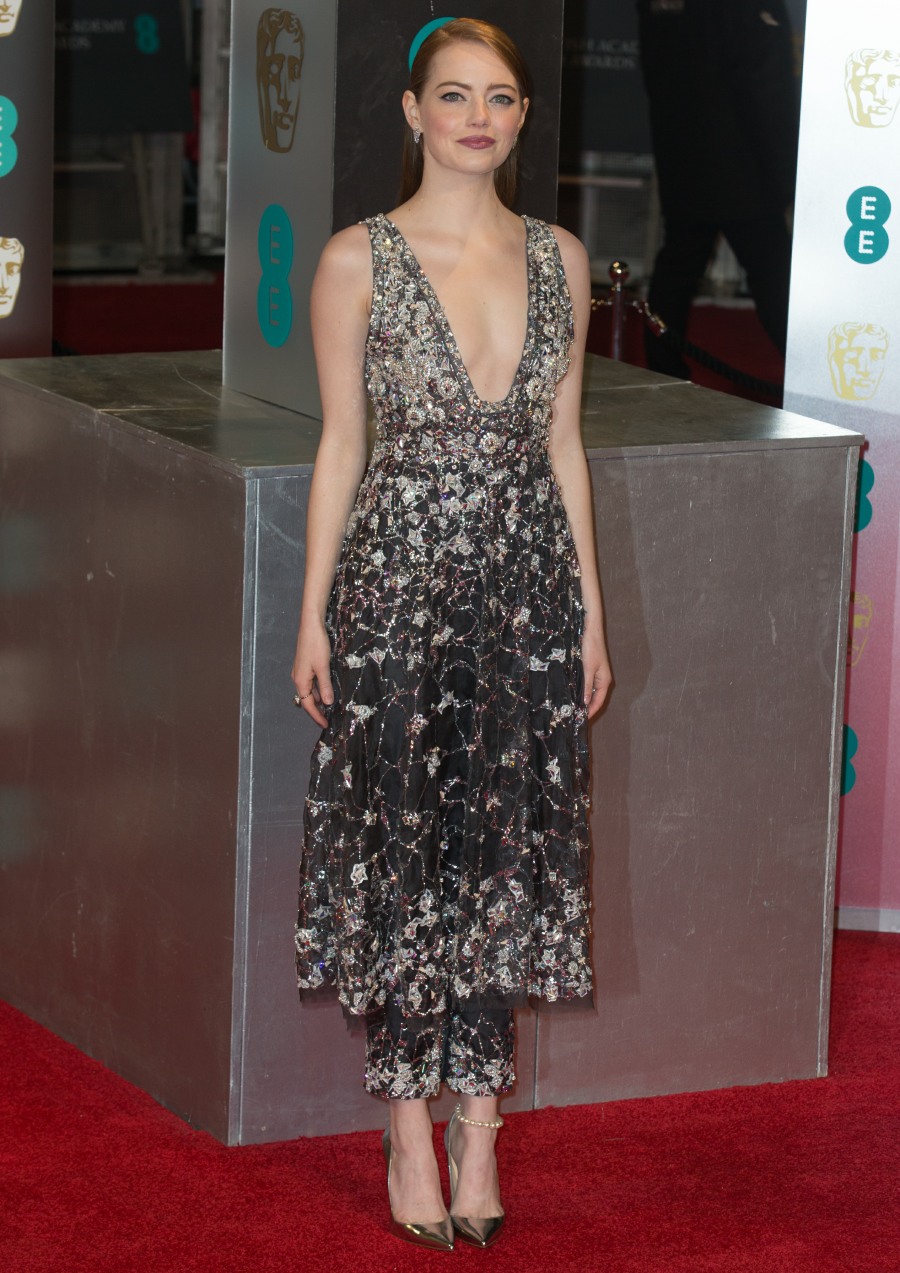 Here are some photos of Emma Stone at last night's BAFTAs. Her dress is Chanel. At first I was like, "Oh, she did a tea-length Chanel dress, that's sort of interesting." Then it became, "WAIT ARE THOSE PANTS?" This isn't just a Chanel dress. It has matching skinny Capri pants underneath the dress. Is this the new trend? Like, in the '90s, girls wore dresses over jeans all the time. The slipdress-over-jeans thing was very popular. But a high-fashion version of it for Chanel, with Capri pants and a tea-length dress? I don't know, guys. I think my issue is with both of the lengths together. Like, either the pants should be longer or the dress should be shorter, right? Incidentally, Emma won Best Actress at the BAFTAs. She's now pretty much a sure thing for an Oscar. Also: La La Land won Best Film, because UGH.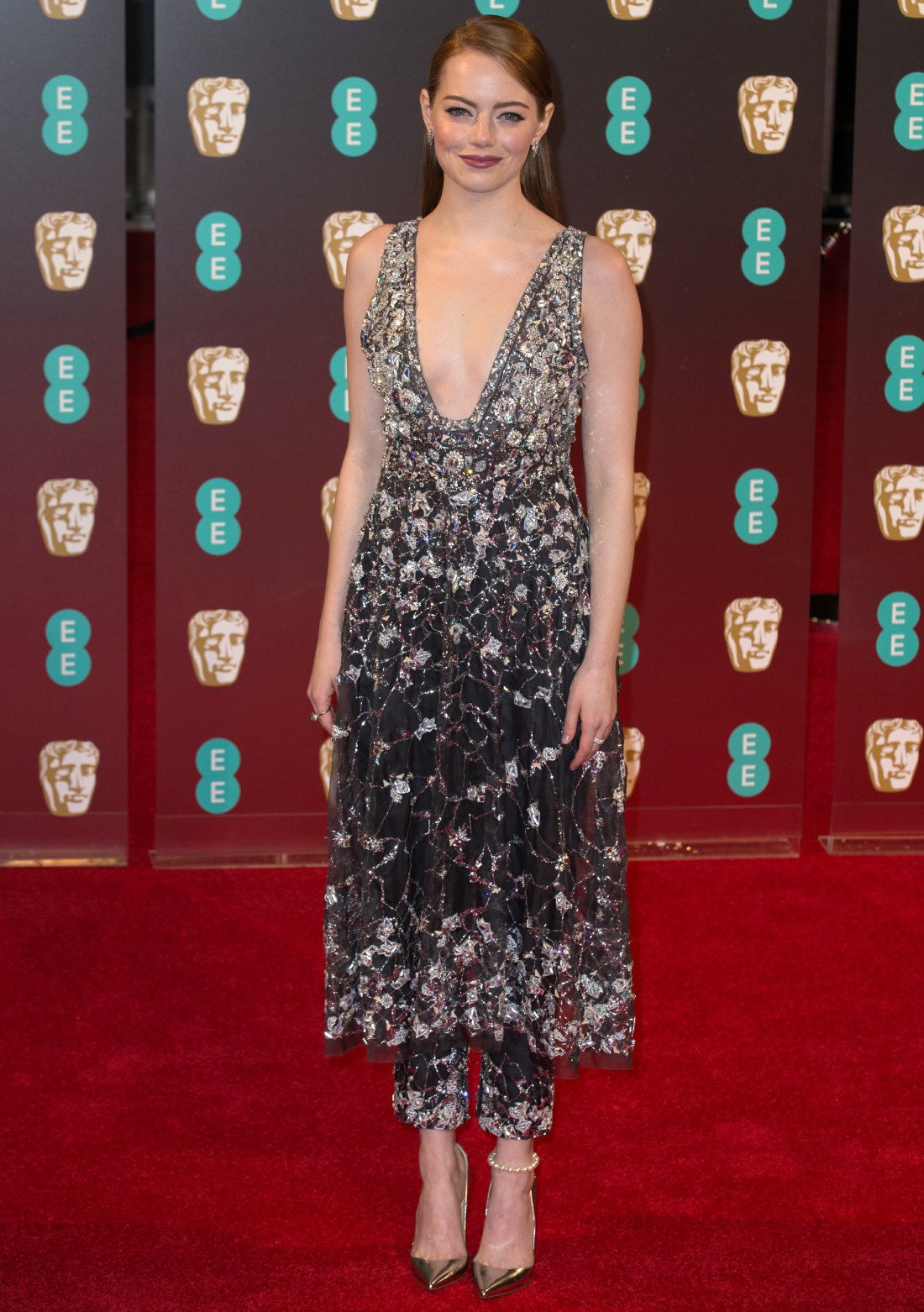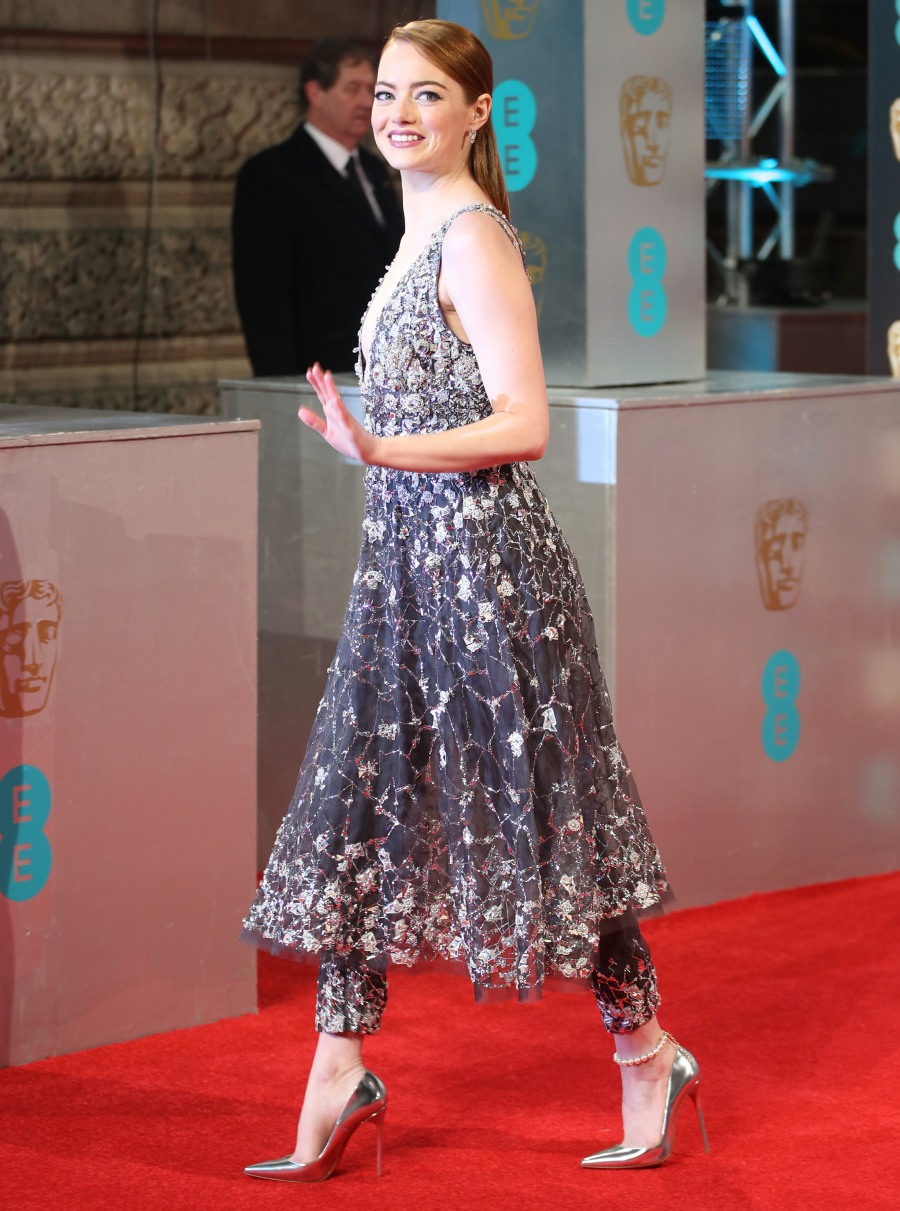 Considering all of the style f–kery that Nicole Kidman has been showcasing this awards season, this Armani look was a sweet relief. Is it the most beautiful thing she's ever worn? No. But it's okay. I like her in something streamlined and I like that she styled it with simple hair.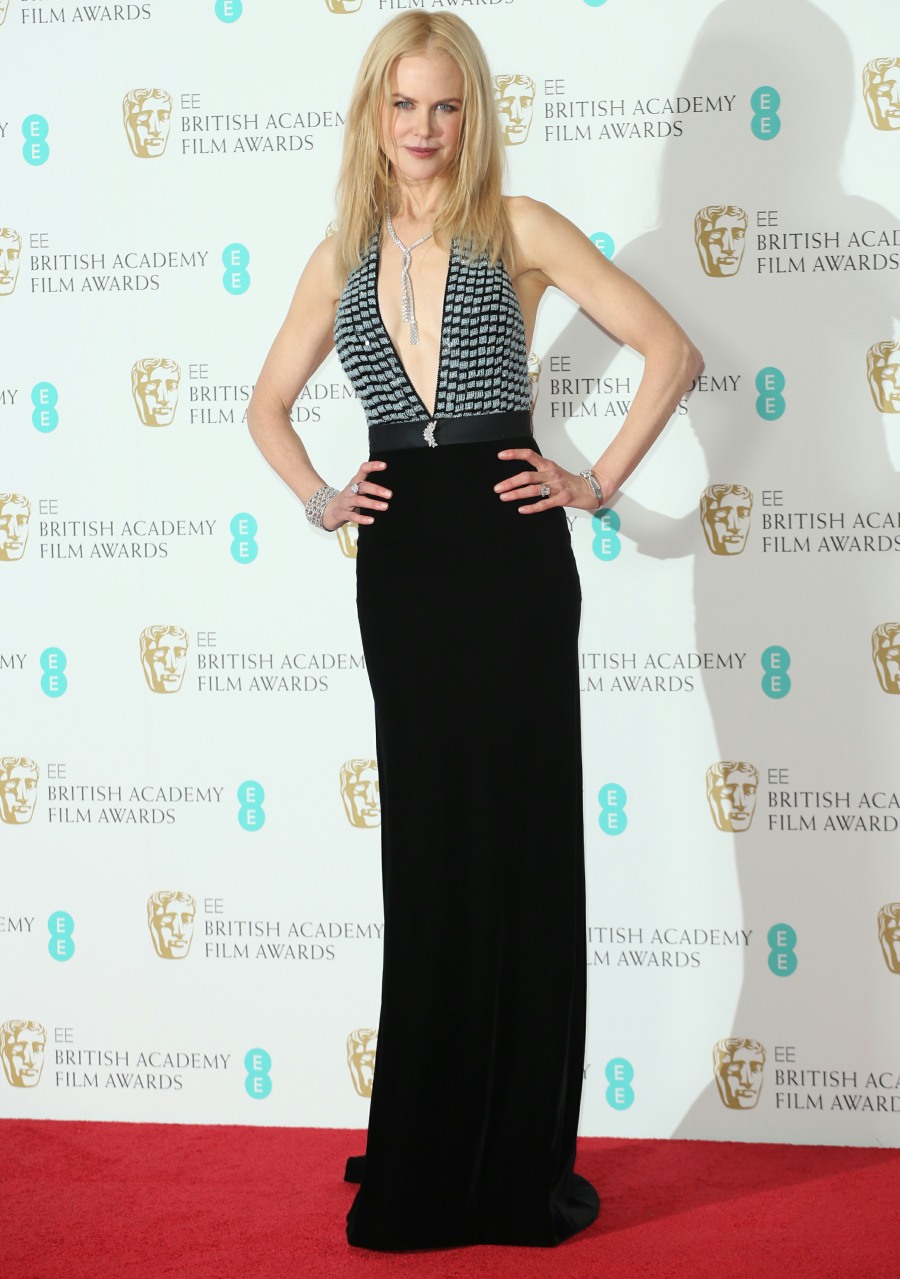 While I did not (and do not) believe that Emily Blunt should have been nominated for a BAFTA for The Girl on the Train (the nom should have gone to Ruth Negga), I have to admit… Emily's gown was one of my favorites at the BAFTAs. She wore McQueen and it's stunning.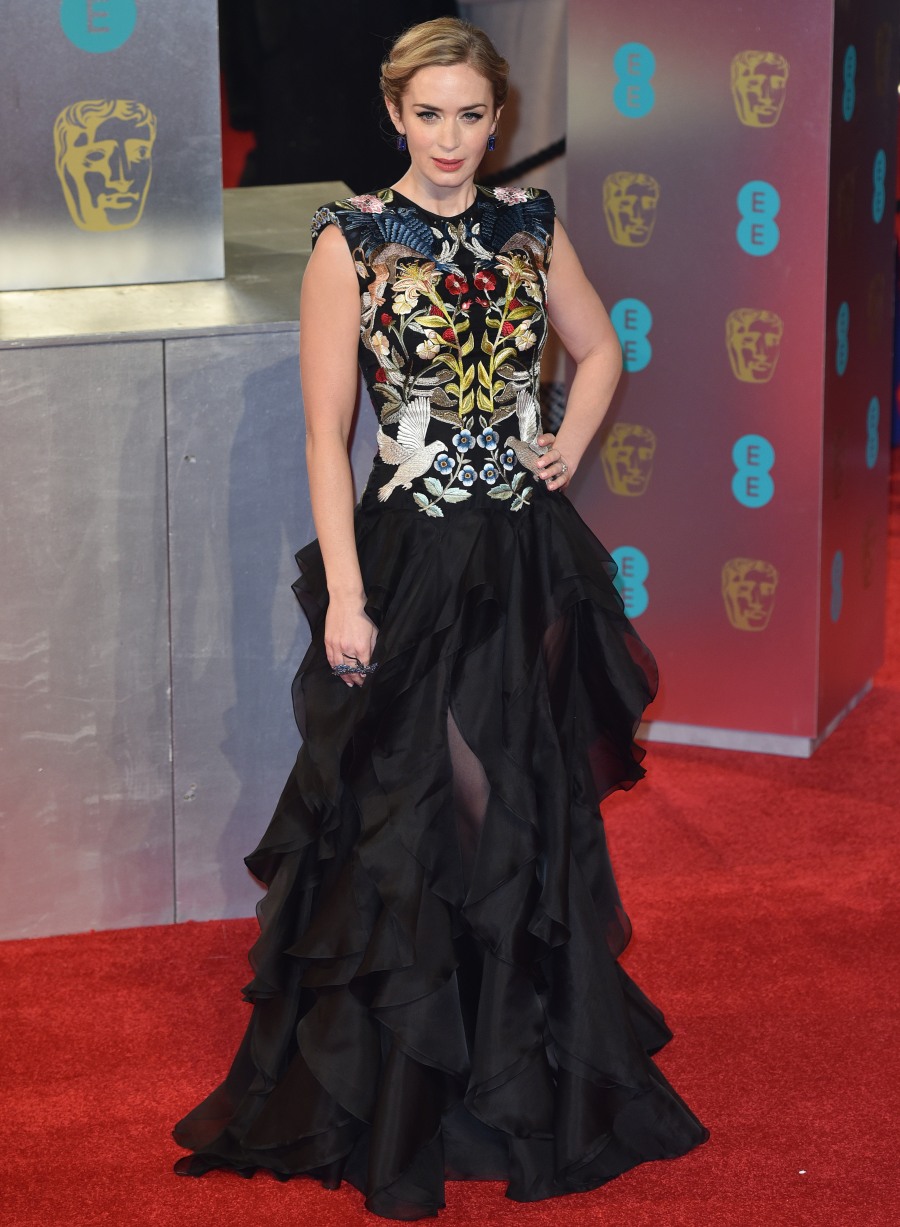 Felicity Jones in Dior. Felicity's style was all over the place during the Rogue One promotional tour and I've come to the conclusion that she really doesn't care about fashion. I think she just wears whatever her stylist gives her, or whatever is available. This dress feels like it was rejected by like five women before it got to Felicity, who wore it with a "meh, I guess it's okay" attitude. That's how I feel about it too. Also: bonus Dev Patel, who won Best Supporting Actor!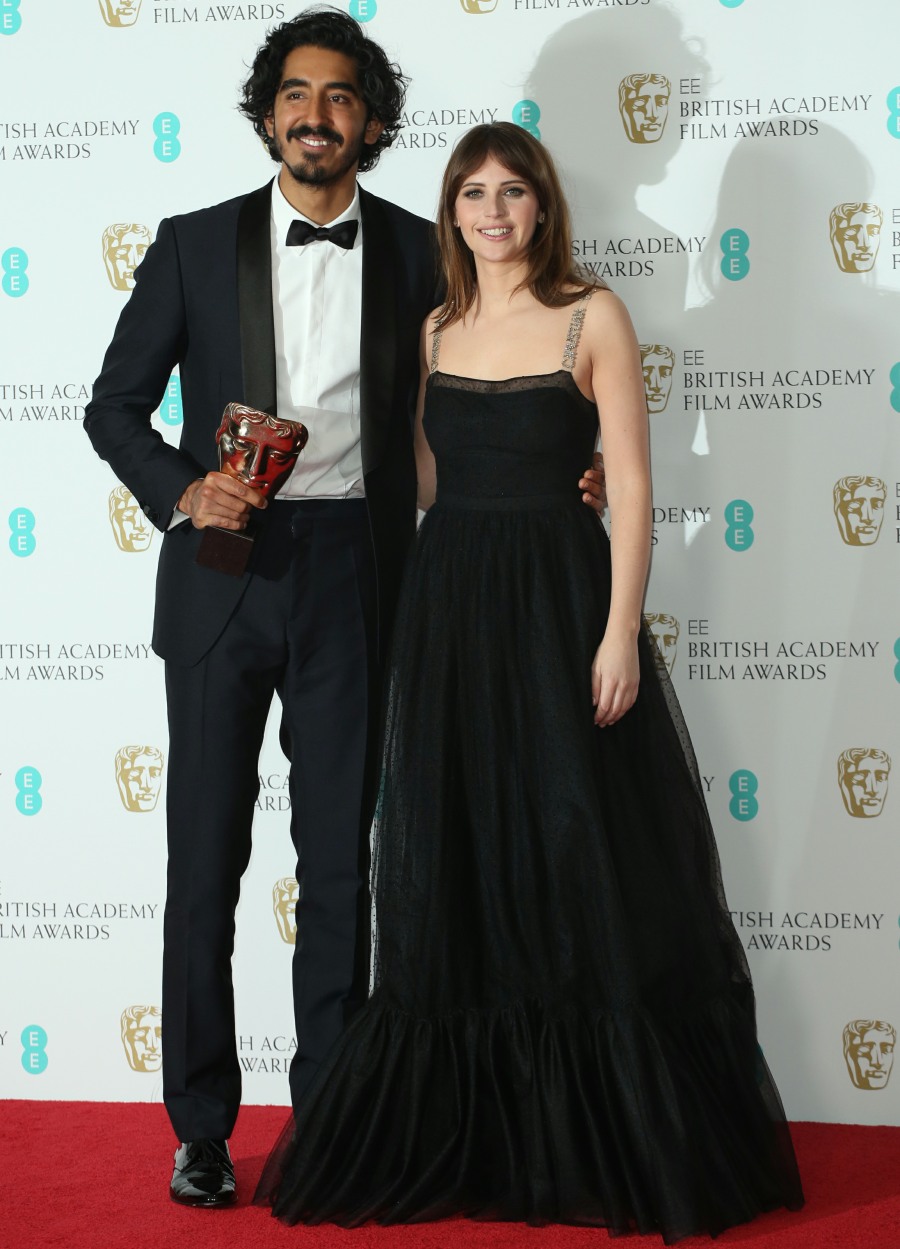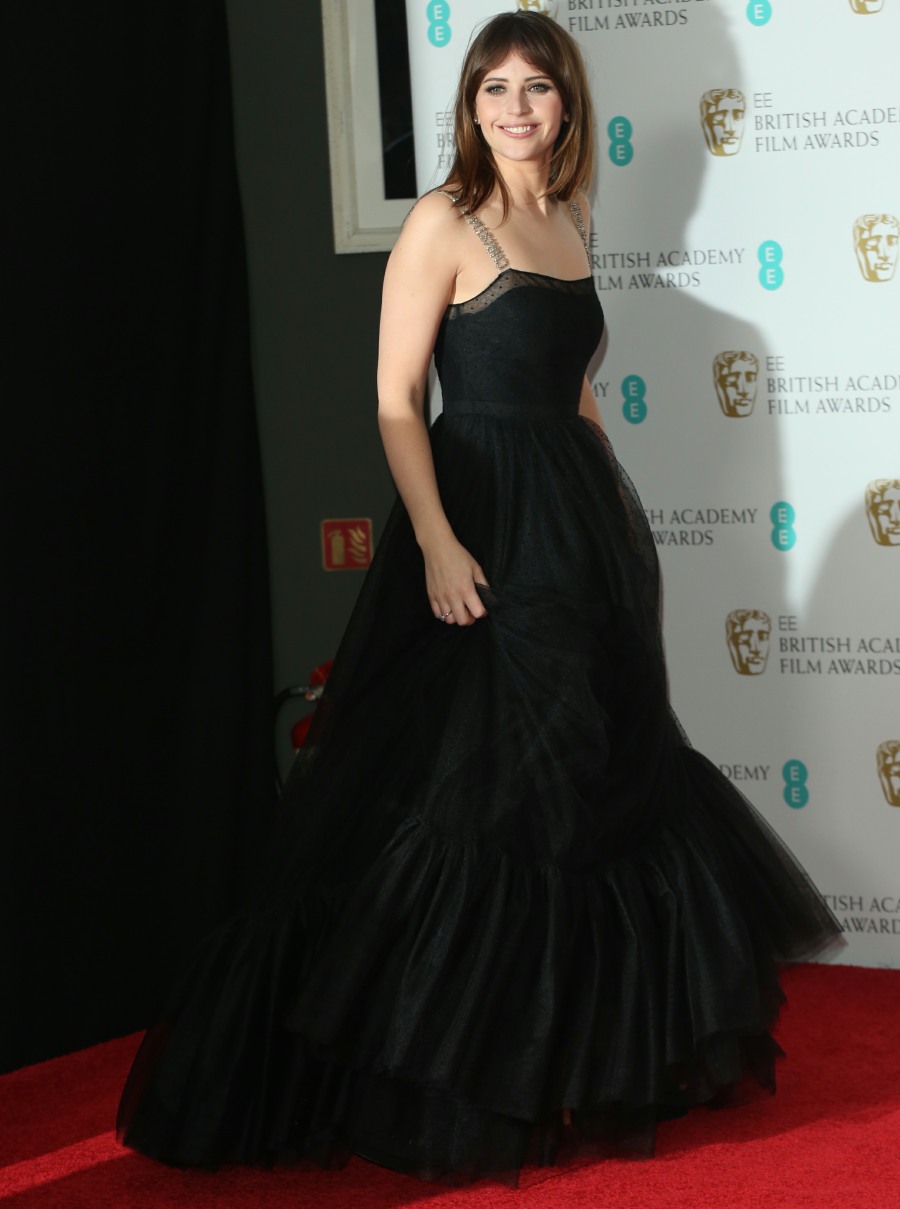 Photos courtesy of WENN.