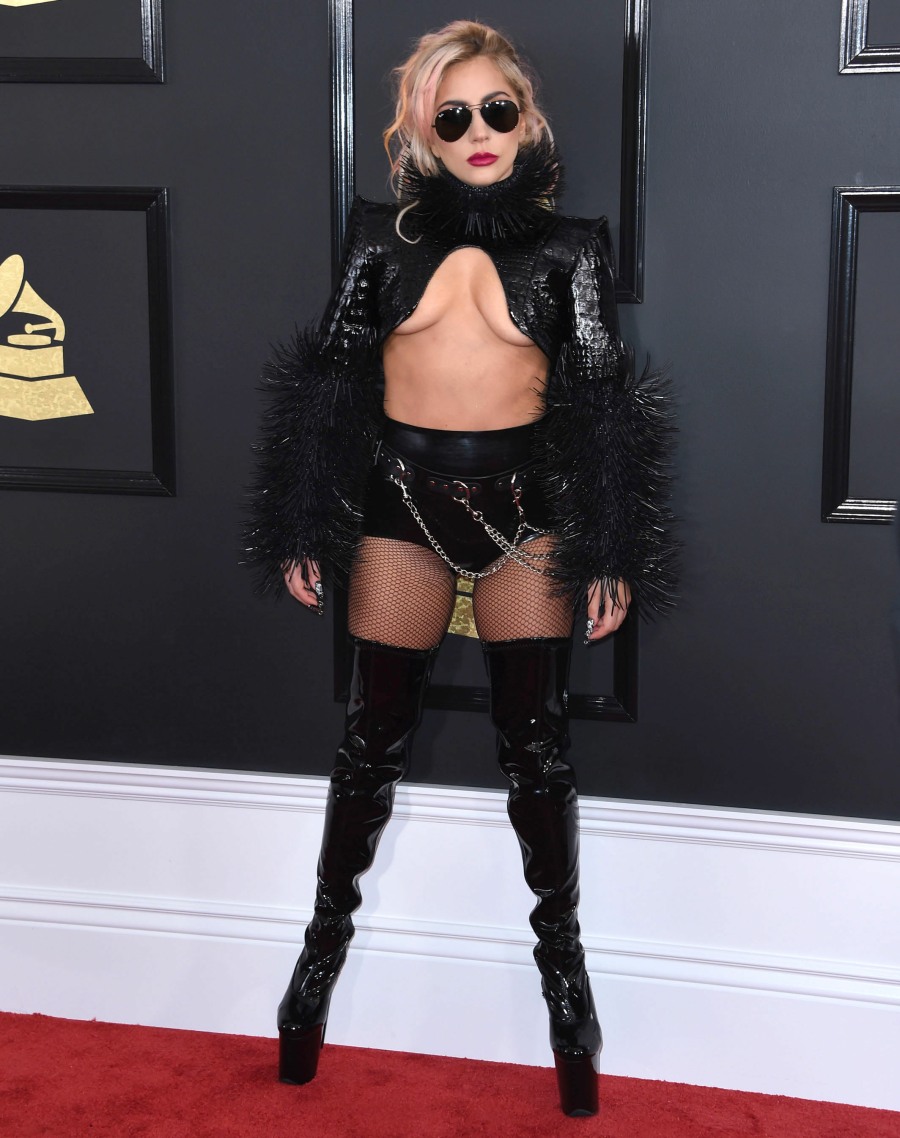 The last time I talked about how much I disliked Lady Gaga's shtick at an awards show, one of her fansites threatened me on Twitter. But good God, she makes it hard, doesn't she? I actually liked Gaga at the Super Bowl but my general feelings of warmth and ambivalence always turn to strong dislike whenever Gaga introduces a new persona/look/vibe. At the Grammys, Gaga was "metal." She got her t-ts out. She performed with Metallica. She growled and scowled. And I wasn't feeling it at all. Her look here is Alex Ulichny. I feel like she had a breast lift/boob job a year ago?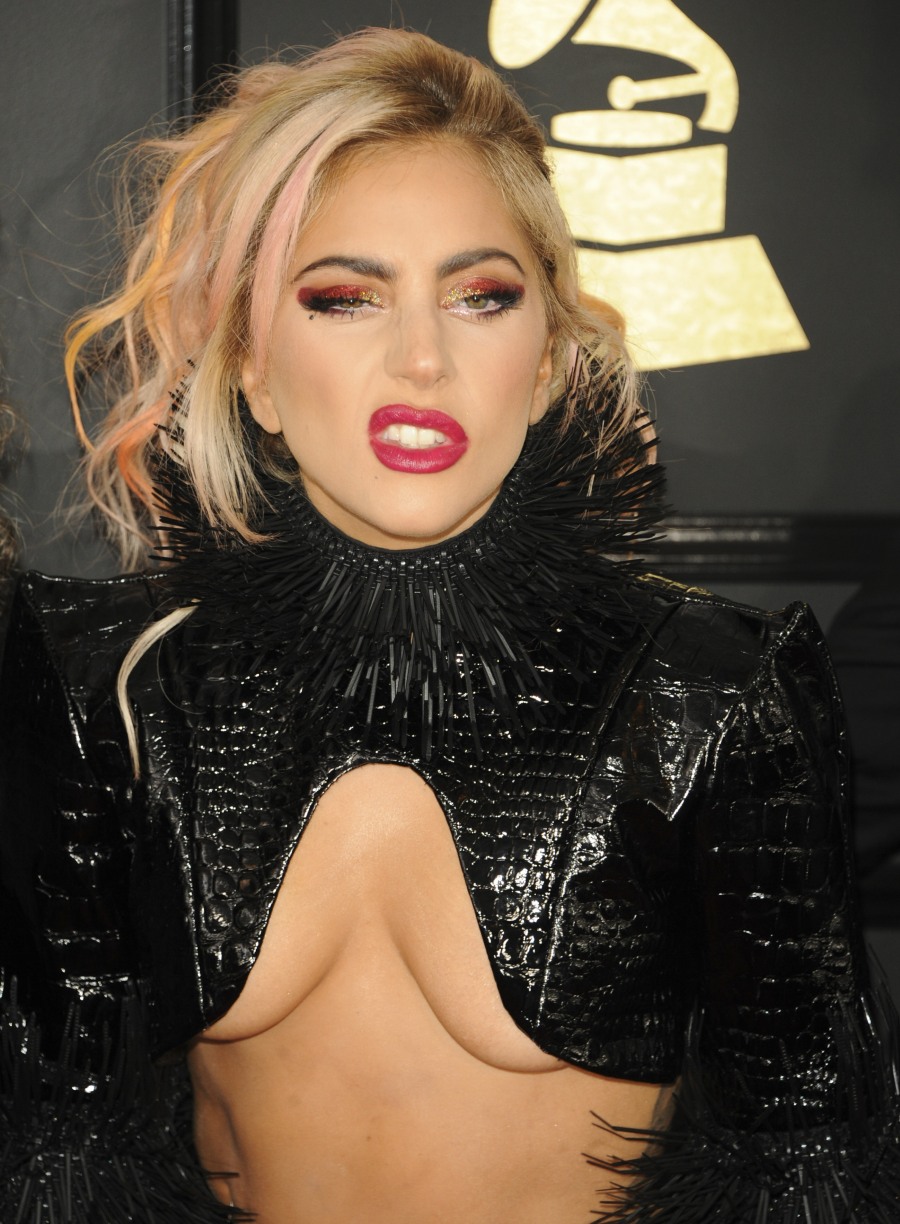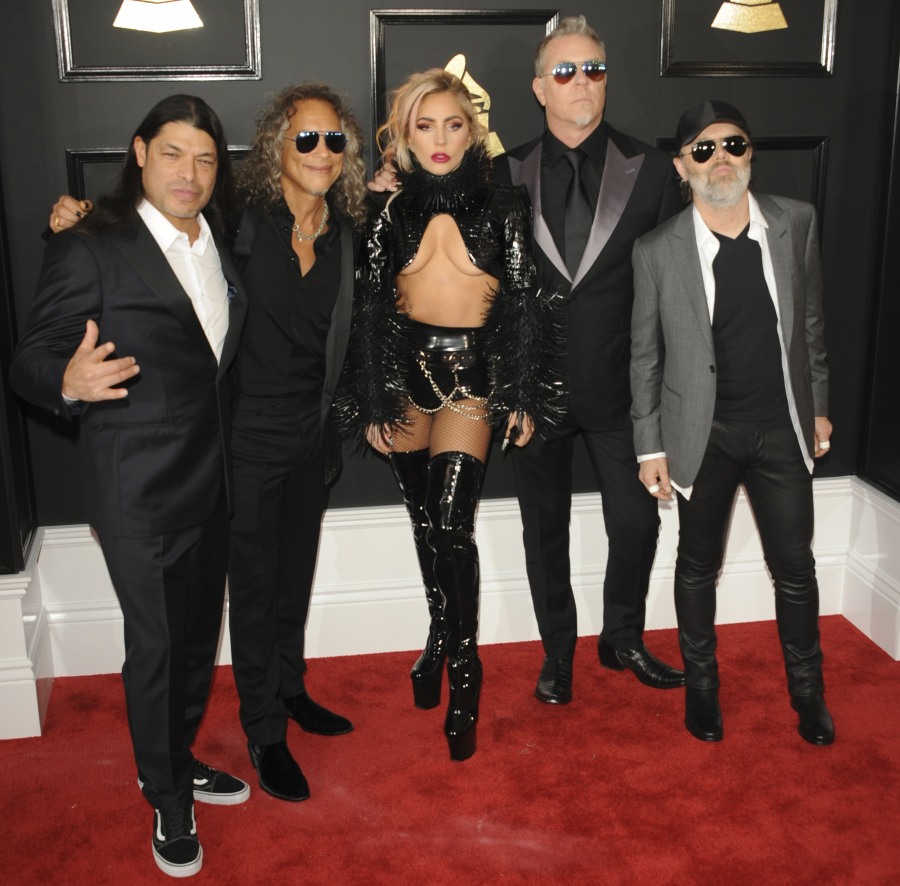 Dear Taraji P. Henson: Girl, I love you so hard. But this Marc Jacobs dress is a huge NO. It's too shiny, it makes you look box-shaped and it sucks.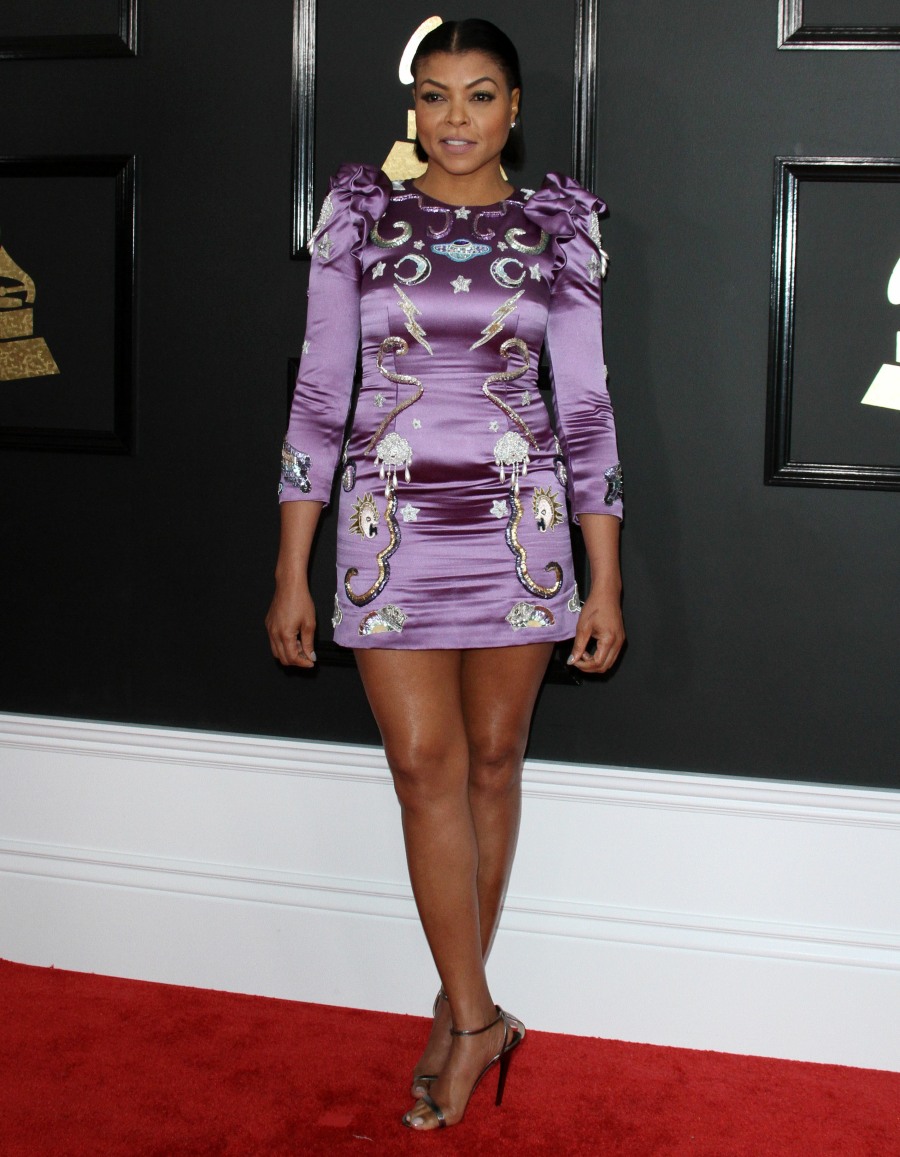 Hillary Scott in Jenny Packham. I feel like this is a dress that was meant for Emma Stone's promotional tour for La La Land, right? Still, she looks pretty.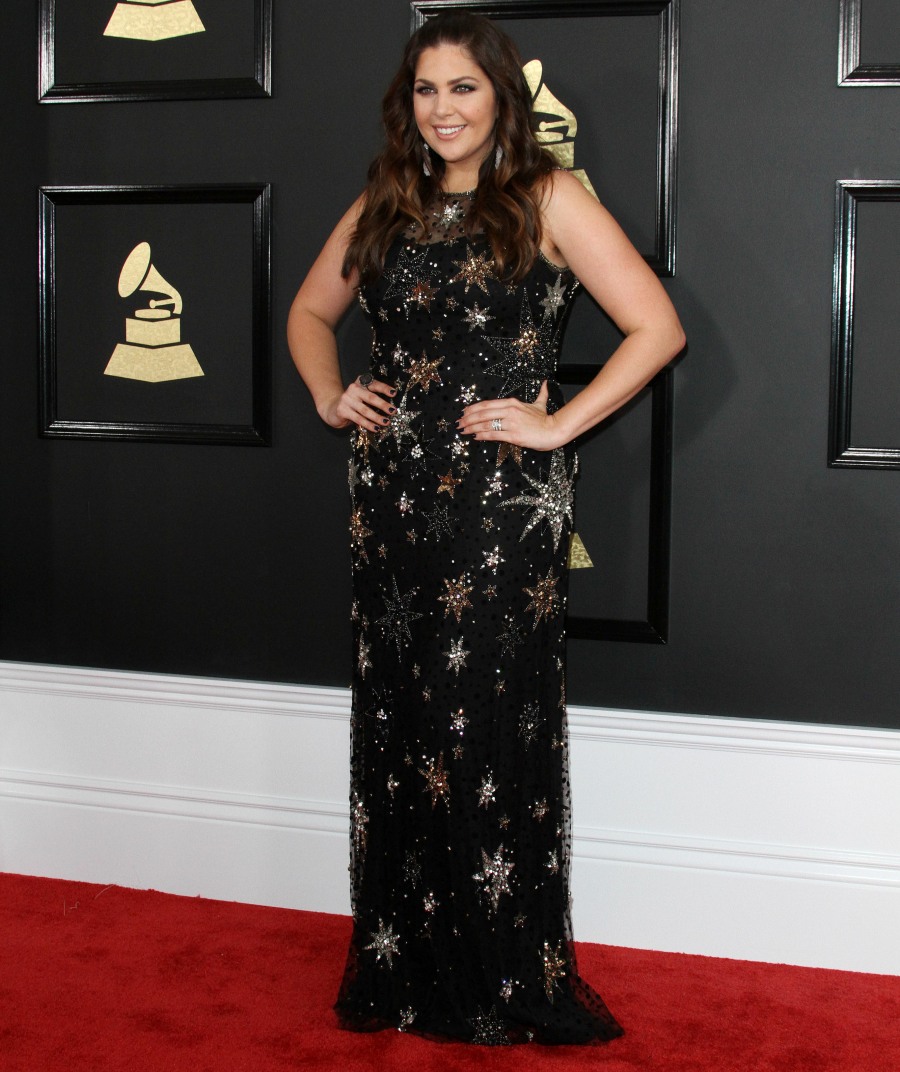 Photos courtesy of Fame/Flynet and WENN.