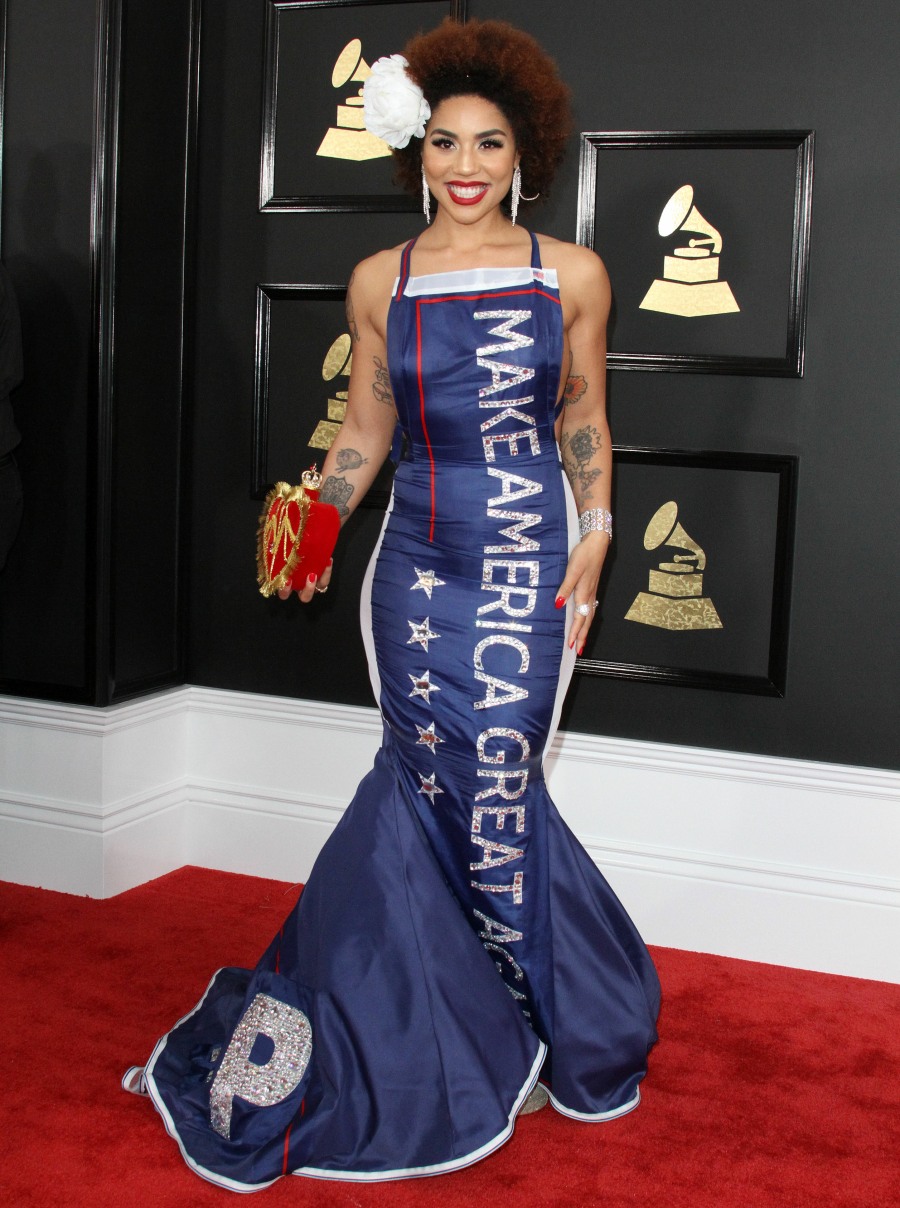 It felt like a lot of artists really dialed down their famewhore urges at this year's Grammys, right? Maybe it was because I was high on Tylenol Cold pills (true story) but the energy around the Grammys red carpet was very… muted. Some of the artists were high or drunk, for sure (cough, Mike Posner), but everything felt so anticipatory, but in a dull way. One of the few big "famewhore moments" came early on the red carpet, with this woman. Her name is Joy Villa and she's a songwriter. She had a Andre Soriano gown customized with Agent Orange's slogan, Make America Great Again. She arrived on the carpet with, like, a KKK cloak which she whipped off to reveal her MAGA dress. Why is this a thing? Well, she got attention. And now all of the Deplorables love her.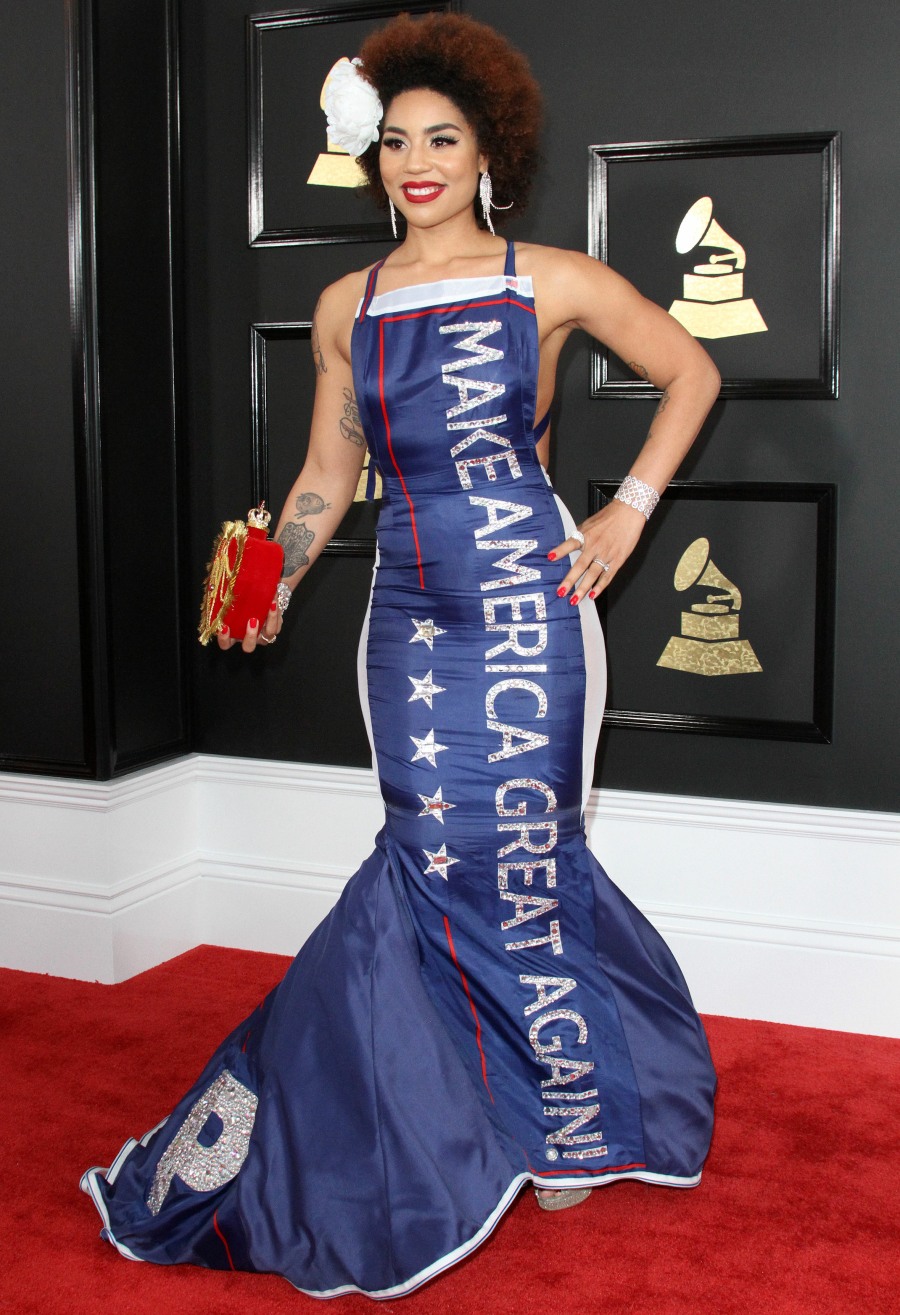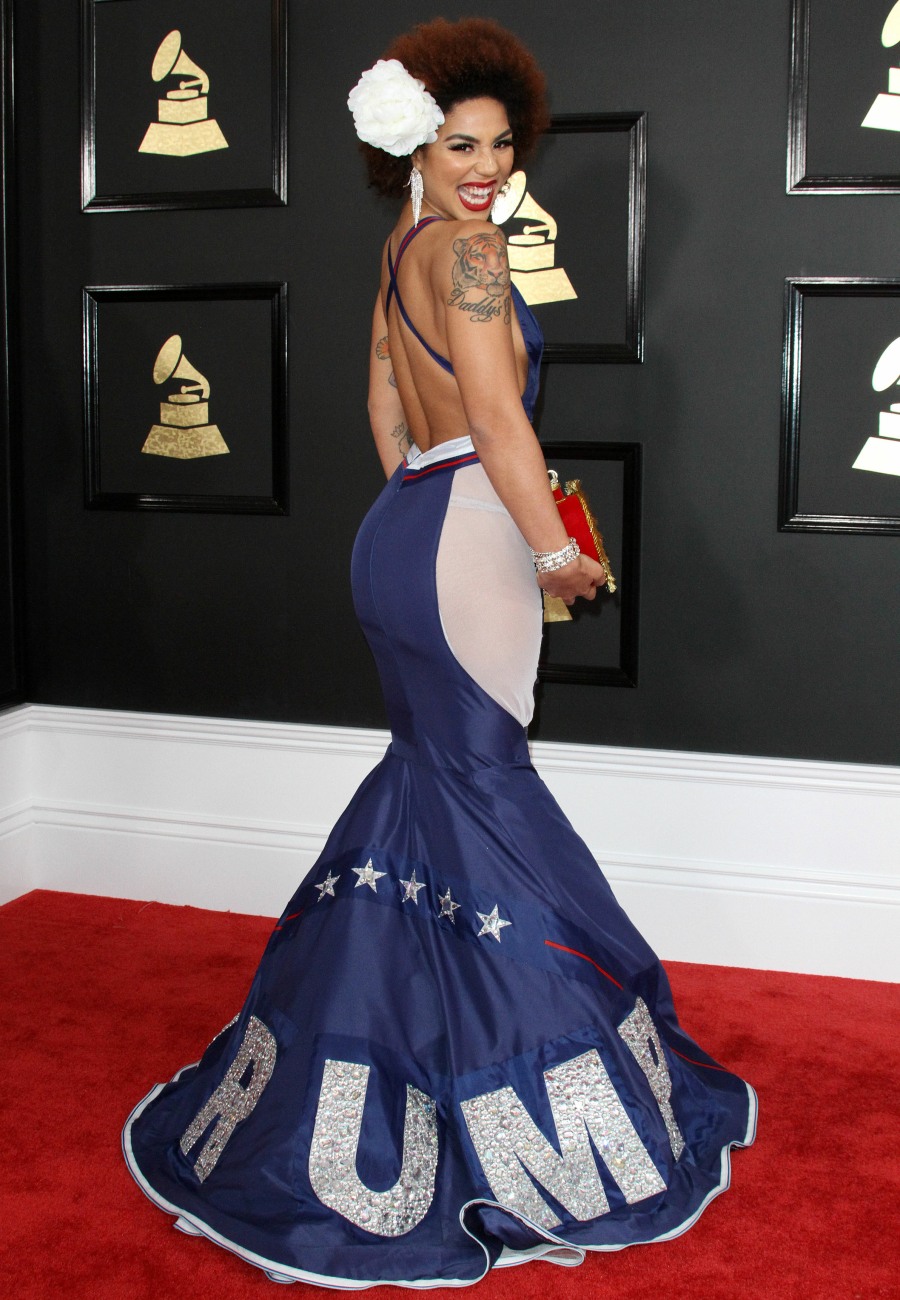 Tinashe wore Alexander Wang and she did commentary for E!'s red carpet, for some reason. This is an okay dress, but I feel like it's not really Alexander Wang? It looks like a knockoff.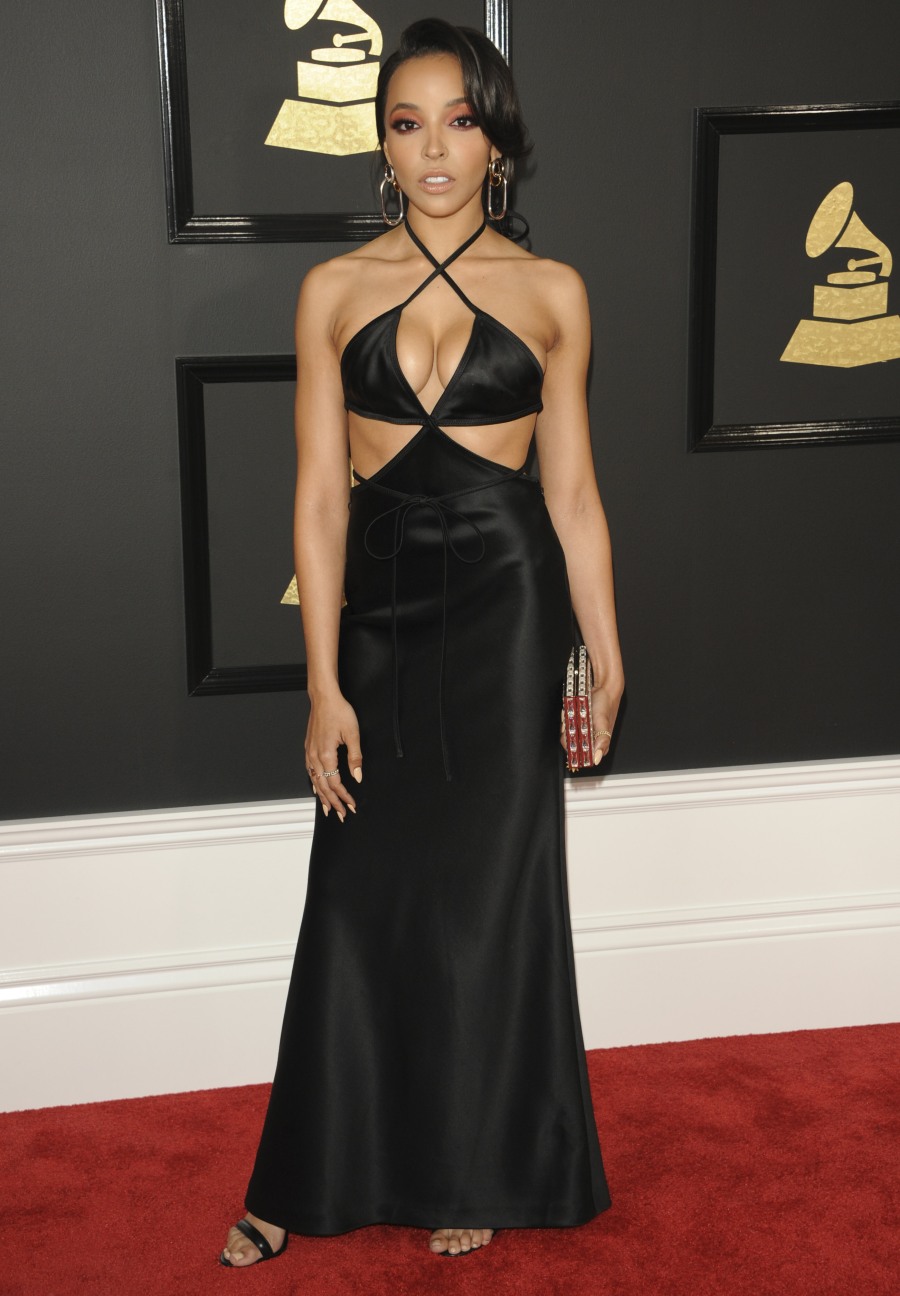 When Skylar Grey first arrived on the carpet, I was like, "Is that Halsey?" They have similar vibes, although Halsey would never wear this. Grey's dress was Mario Dice and it looks very sister-wife to me.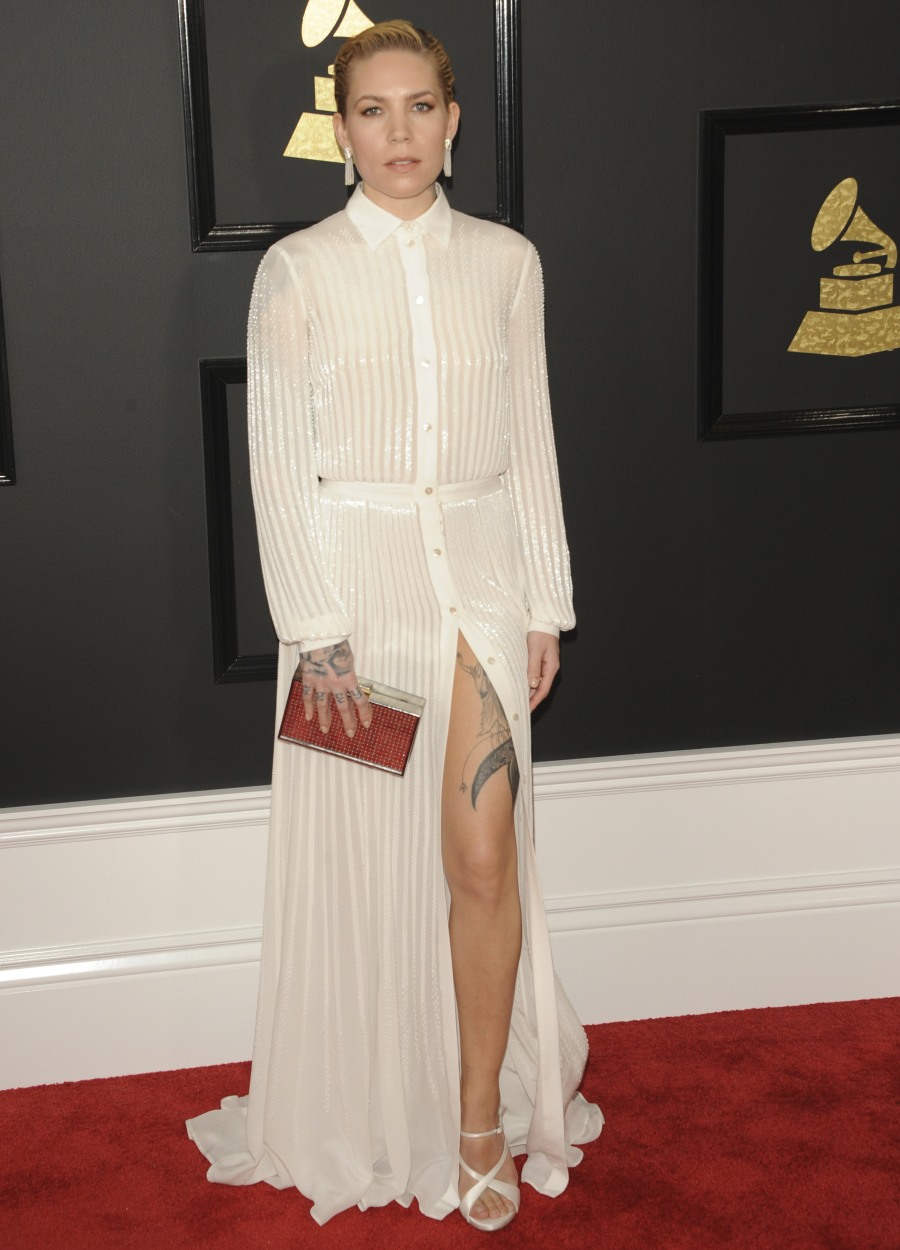 Photos courtesy of Getty, WENN.