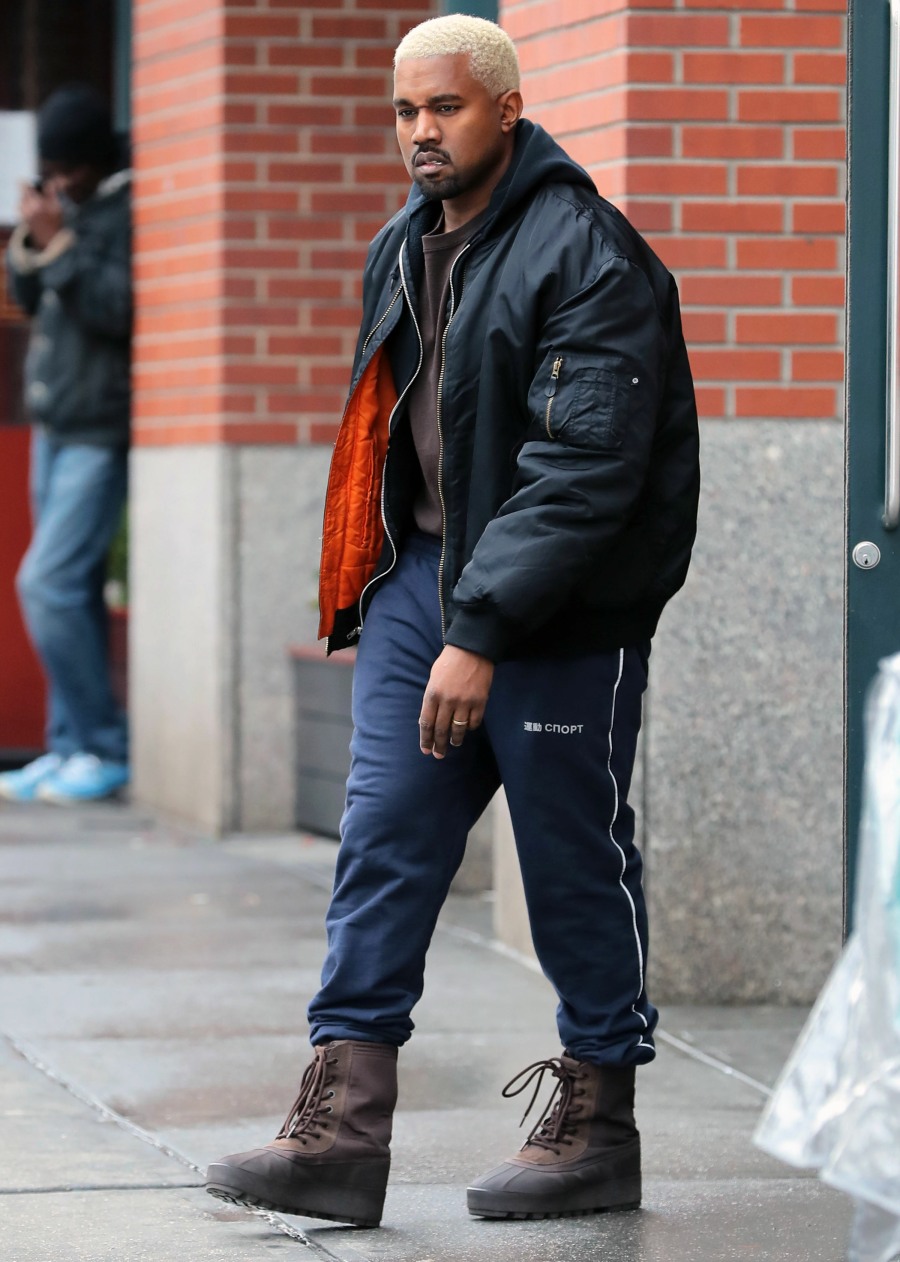 A few quick questions: why is Kanye West blonde? And is he wearing lifts?! These are some photos of Kanye West out and about in New York over the weekend. Kanye was in New York to prepare for his New York Fashion Week show, his latest Yeezy + Adidas collection. His last show, in September, was an utter disaster. It seemed like no one really wanted him to show at this year's spring NYFW either, and the CFDA was trying to throw their weight around and get his show moved or canceled. In the end, Kanye did move his show back a day from what he originally planned, and he ended up showing his collection yesterday afternoon.
From what I've seen, the collection was neither a total mess or a total success. The show started 23 minutes later than scheduled, which is pretty normal for NYFW? The whole show was apparently pretty breezy and brief, like the whole thing was done in less than 15 minutes or something. Anna Wintour was there. Kim Kardashian was there. Several members of the Kardashian-Jenner clan were there. Surprisingly, Kanye did not come out from backstage to do a bow after the models walked. Some have said that he "snubbed" his own show, but I think he was backstage the whole time.
You can read Vogue's write-up here. They seems pleased with his introduction of new footwear, and they're happy that he's doing some denim in the new collection. Here's a look at the subdued runway and what appears to be his Walmart-chic clothes.
Photos courtesy of Fame/Flynet.