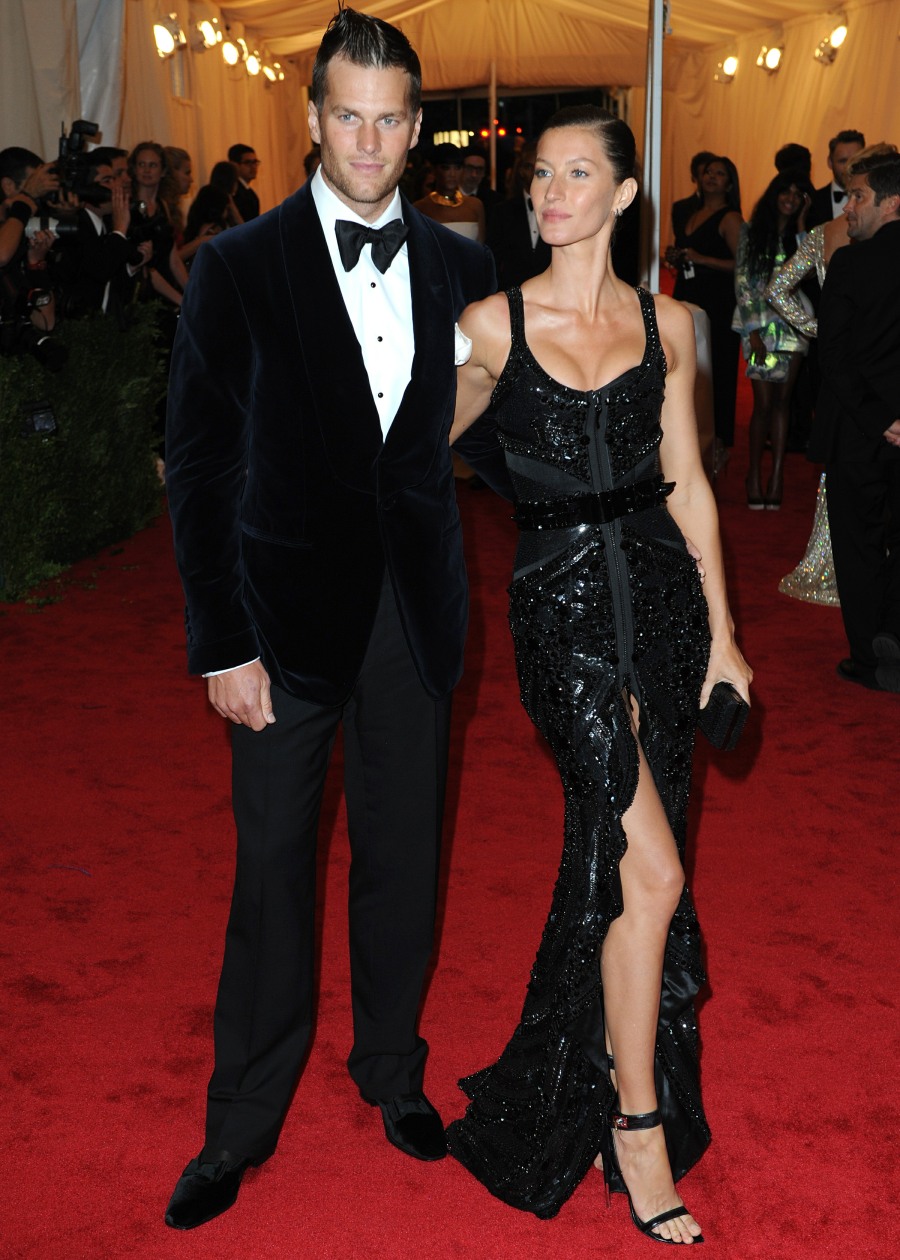 Ugh, the two biggest fashion events of the year are the Academy Awards and the Met Gala. I enjoy covering both events, but honestly… in the past few years, the Met Gala is a bigger deal for fashion and gossip. When the Oscars are done, we have maybe a week of post-gaming and then I have two months to recover. Then it's time for the Met Gala and every year, it feels like the gala gets more and more extravagant. Last year's Met Gala brought us TIDDLES, for the love the God. The year before, it was Kimye, Amal Clooney and Beyonce. And the year before that, we had Beyonce, Jay-Z, Solange and the elevator. It's gotten to the point where we're still writing about all of the sh-t that goes down at the Met Gala months later.
So what will be writing about this year? I don't even want to consider it before the Oscars, but here we go. We already know that Katy Perry and Pharrell Williams are co-hosting this year's gala. But as it turns out, Anna Wintour was looking for some other big-name co-chairs. And she just got them: Tom Brady and Gisele Bundchen. Nice victory lap, Egor.
Just when Tom Brady thought he achieved his biggest accomplishment of 2017 (you know, winning the Super Bowl), he just landed another huge honor. It was announced that Brady and his supermodel wife Gisele Bündchen will serve as co-chairs at the Metropolitan Museum of Art's annual Met Gala on May 1.

Back in October we learned that Katy Perry and Pharrell Williams will co-host alongside Vogue's Anna Wintour at this year's celebration honoring Comme des Garçons designer Rei Kawakubo's work. The focus of the exhibition will examine the "Art of the In-Between" and show how her work challenged norms on beauty, taste and fashion. Also new to the lineup, the former Ambassador to Japan, Caroline Kennedy, who will join the Toyko-born designer as an honorary chair.
Gisele and Tom have been to the Met Gala loads of times, but I was looking through the photo archives, and I realized that they haven't attended since 2014. My guess is that they were going through some issues (marital issues, Deflategate) and didn't want to partake in their special brand of performative intimacy. But they've been doing better this year, so why not?
As for this group – Gisele, Tom, Katy, Pharrell and Caroline Kennedy – er, did it not occur to Wintour to maybe get a Japanese person or Japanese-American to co-chair as well? This might be a moment to think outside the box and ask Yoko Ono to co-chair the event. As for the theme… I suspect people will just grab some vintage Comme des Garcons and wear that, OR they'll hear "Japanese" and just do that. Then again, I was pleasantly surprised by how NOT racist the China: Through the Looking Glass gala went two years ago, so maybe we should give the fashion people more credit. I hope we don't see a lot of vintage Comme des Garcons because there are only so many sack dresses I can take at one event.
Photos courtesy of Getty, WENN.