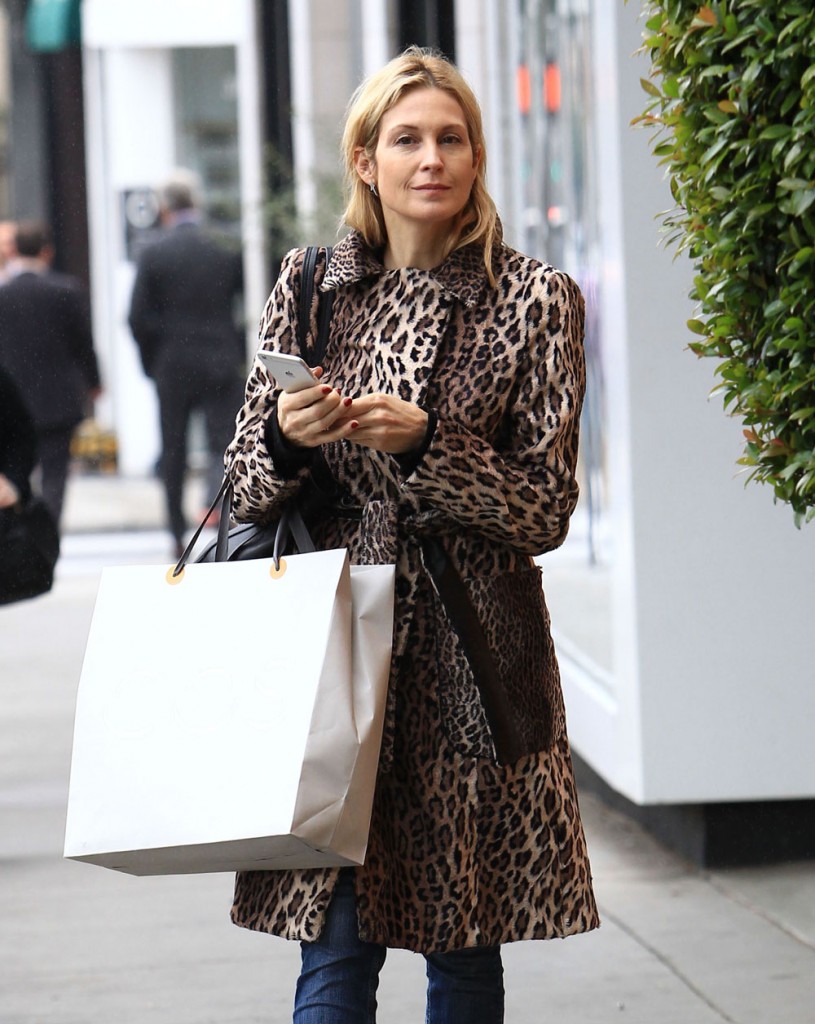 Back when Kelly Rutherford was fighting her ex husband for custody of their two children, son Hermes, 10, and daughter Helena, 7, she declared bankruptcy. That was in 2013, after her gig on Gossip Girl was over and when her legal bills were higher than she could afford. She eventually lost primary custody of her children to her ex, Daniel Giersch, a German national who lives in Monaco. Part of the reason why it cost her so much, and why she ultimately lost custody, is because she was unwilling to compromise with Giersch, which multiple judges in various jurisdictions noticed. The Daily Mail is now reporting that after four years Kelly's Chapter 7 bankruptcy case has finally been settled. She still owes substantial debts to creditors, including her legal team and ex husband, but it's all been discharged.
Actress Kelly Rutherford's three-year bankruptcy case is finally coming to a close after a trustee filed his final report last Wednesday.

Though Rutherford, 48, might find peace in the decision, her ex-husband Daniel Giersch is bound to feel differently; he will only be paid $163,000 of his $1.5 million claim in the case.

The actress first filed for Chapter 7 bankruptcy in 2013. She claimed her assets totaled nearly $24,000, but her liabilities came to over $2 million.

Rutherford, who played cunning Lily van der Woodsen on the hit TV show Gossip Girl, owed more than $350,000 in back taxes, $25,000 in Amex charges and had a monthly income of just under $1,300.

Gossip Girl had aired its final season in late 2012 and the show was her primary source of income.

She later had her debts discharged, but the residual payments from shows including Gossip Girl were declared to be her only remaining asset.

The majority of her debt came from the $1.5 million spent on lawyer bills during her lengthy divorce and custody battle with German entrepreneur Giersch. The couple were only married for three years and their divorce was finalized in 2009 while Rutherford was pregnant with their second child…

The final bankruptcy report states the trustee brought in receipts totaling $200,000 and disbursed $6,000, leaving a balance on hand of $198,000.

American Express will receive nothing from its $36,300 claim in the case, and neither will Rutherford's divorce layers, who lodged their own claim for $200,000.

A third family law firm, Meyer, Olson, Lowy & Meyers, which took on Rutherford's custody battle, will also be paid nothing from its $1.1 million claim.
Here's the thing, if you look at Kelly's Instagram account she's still living the high life. She goes to Cannes because it's not far from her children and her ex pays for her trips. She goes skiing, she gets front row access at fashion week, she shops in high end boutiques and she gets comped clothes, jewelry and trips. Yet she still wasn't held accountable for her debts because that's the way the law works.
You see the purse that Kelly is carrying (below) while she's shopping? That's an Hermes Evelyne feed back and is worth $3,500 used. How does a woman who claims she has only $24k to her name and is $2 million in debt end up with a purse that's worth over $3k? I don't think it's fake either. To be fair she was dating a guy who was an assistant general manager at Gucci, and who now runs the women's department at Barney's. It's possible he gets good discounts or buys her presents but it's not like he's massively loaded and I doubt they're still together. She hasn't posted a photo of him in ages. (Also, in no way would I be insinuating she couldn't buy her own purses, if she didn't declare bankruptcy.)
Just a few more gems from her Instagram:
I'm pretty sure the bracelet she's wearing below is Givenchy (Update: It's Hermes. Thanks Sarah!) It was possibly lent to her for this event, but she has another, different one in black. (Note: it wasn't given to her as noted in another post, the name bracelets were.)
Photos credit: FameFlynet