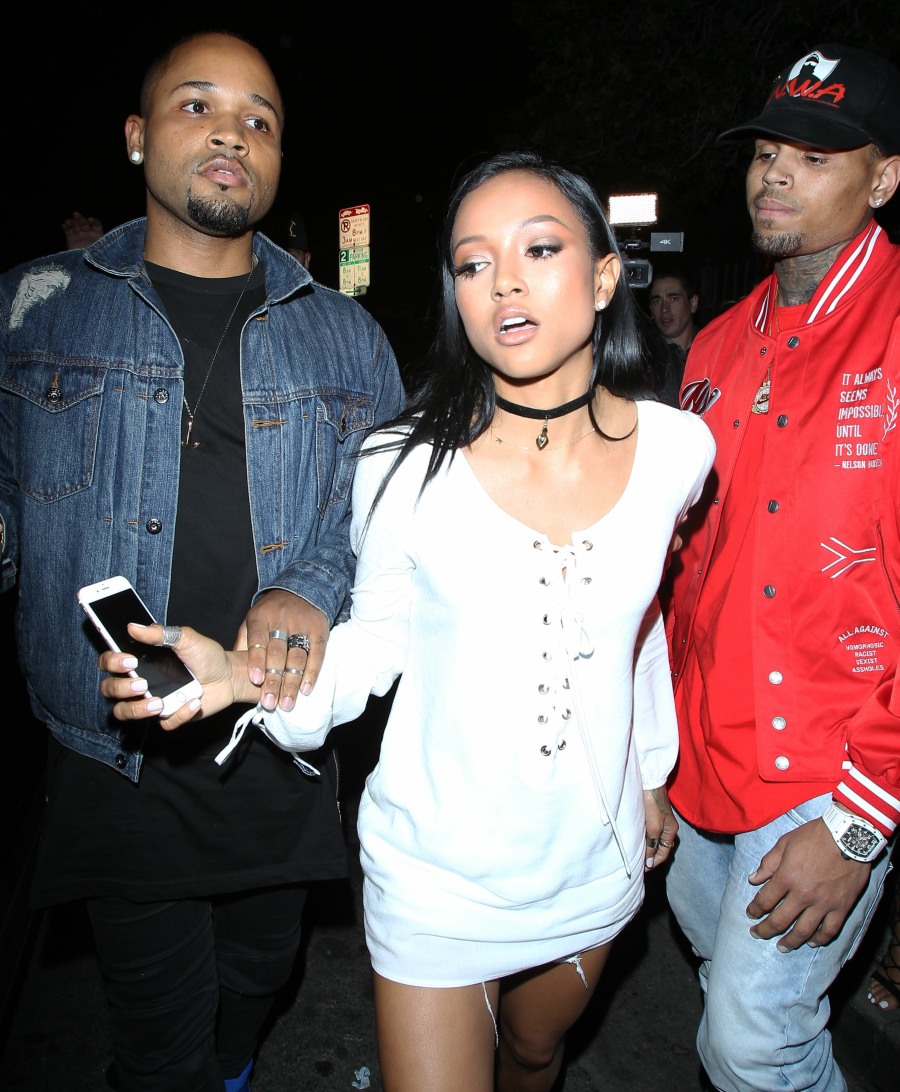 The last time I wrote about Chris Brown, it was February 1st and the night before, Chris had posted a completely disturbing "Instagram Story" (a video) about how he loves to stalk women. I'm not even joking. This is what he said: "Ladies, y'all be complaining about n—as being, like, stalkers and in love with y'all, kinda crazy and s–t and you get tired of it. Well, guess what? I'm one of them n—as! If I love you, bitch, ain't nobody gonna have you. I'm gonna make you miserable. I'm going to chase that n—a out and I'm gonna chase yo ass around, and it's done."
In that post, I even mentioned Chris's disturbing history of specifically stalking and harassing his ex-girlfriend Karrueche Tran too – there were several incidents which were well-publicized, but the one that I always remember is that night in 2015 when Chris openly harassed Tran for hours and even caused a commotion outside of her house at 3 am and the cops didn't do anything. So, guess what? Chris Brown is still stalking and harassing Karrueche Tran. She just filed for a restraining order yesterday.
Karrueche Tran is looking to keep Chris Brown far away from her…permanently. E! News obtained the documents in which the 28-year-old model filed to get a domestic violence restraining order against her ex-boyfriend—from whom she split in 2014—after she claimed that he threatened to kill her. Tran filed the documents on Feb. 17, 2017, claiming that Brown has been harassing her as recently as the second week of February. In the documents, she states that Brown "threatened to kill me to others, threatened me via text messages and threatened to harass my friends." She also claims that he "threatened to shoot me."

Tran further explained, stating, "Around the second week of February, he told a few people that he was going to kill me. He said if no one else can have me, then he's gonna 'take me out.'" She added, "I have text messages from December 2016-January 2017 where he's made several threats including beating me up and making my life hell."

The model also claims that the abuse began "years" ago, saying Brown "punched me in my stomach twice" and "pushed me down the stairs."

In the documents, she's looking to extend the protective order to her mother and younger brother as she does not want to put them "at risk." Tran was granted a temporary restraining order until her court date in March.

Though Brown hasn't specifically responded, he did take to Instagram on Tuesday to address the "bulls–t." "Make sure ya'll don't be listening to all this bulls–t, man. What all them other people on the outside doing, let them do what they doing. I don't know what the f–k they talking about."
It's disgusting to me that Chris Brown is still doing this, that he's still out there in the world, that no one has really put a stop to his behavior in all of these years. Even though people became aware of his tendencies in 2009, when he beat the sh-t out his then-girlfriend Rihanna, it feels like he's escalated in certain ways since then. Like, he's still a violent psychopath but he's just gotten more wily, more willing to game the legal system and the PR system. Obviously, I believe Tran and I feel sorry for her. She broke up with him more than two years ago, and it's like Chris's ego still can't handle it. He can't deal with the fact that he can't manipulate her and punch his way back into her life. And considering that Instagram he posted three weeks ago, who really has a problem believing that he would kill Karrueche? I mean, that's the clip the prosecution would use at his trial. That's his confession. NSFW for language, obviously.
"Everybody be lying on Chris brown, he'd never stalk or abuse women" pic.twitter.com/Bikqe1eArl

— 🌗 (@taedollaz_) February 21, 2017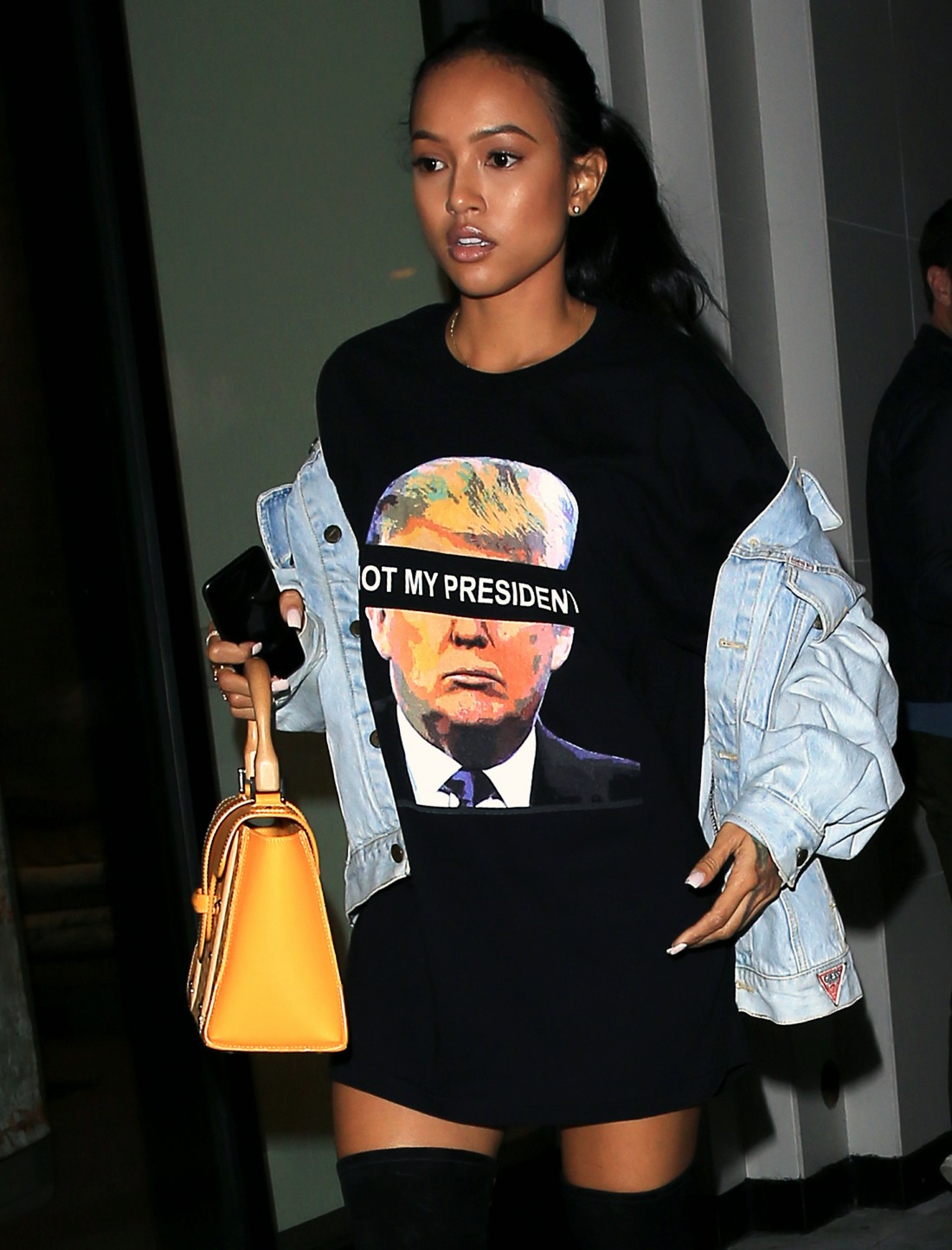 Photos courtesy of Fame/Flynet and WENN.