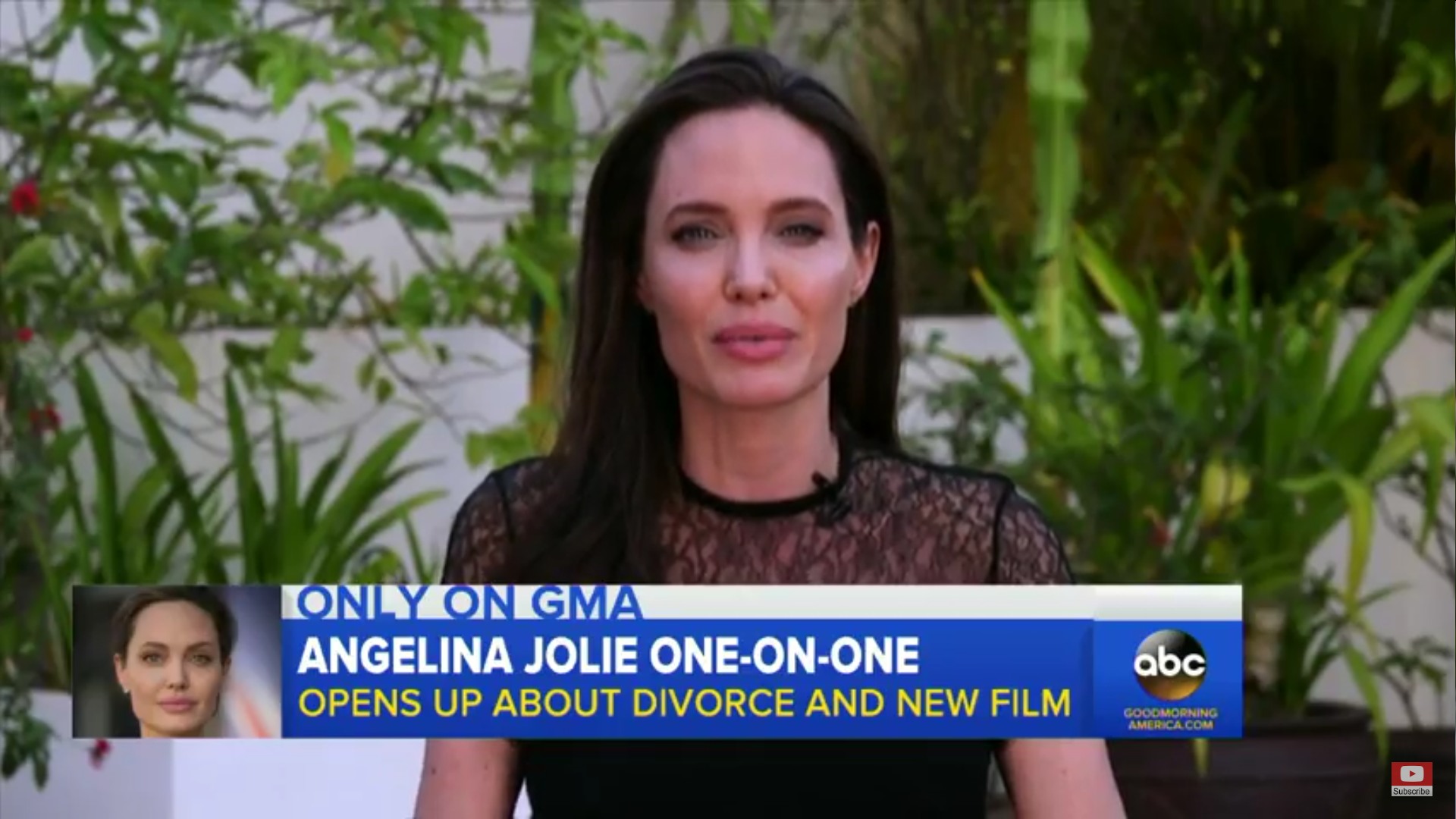 It didn't even occur to me that Angelina Jolie would give additional exclusive interviews while in Cambodia for the premiere of First They Killed My Father. She gave her first post-divorce interview to the BBC, which I thought was smart, and now it looks like she gave her second exclusive to Good Morning America. She was interviewed by George Stephanopoulos via satellite on Thursday's show. I get the feeling the interview was pretaped days earlier maybe? Here's the interview:
Jolie talks happily about Cambodia and why she made the film, but once George got to more personal questions, Angelina once again seemed a bit shaky. Something similar happened in that BBC interview – you can see her take a deep breath and really think about which words she wants to use in describing the current situation. George asked Jolie "Is your family healthier now?" in reference to Jolie's statement about how she filed for divorce for the "health of the family." She takes a deep breath and says, "We are focusing on the health of our family. So we will be. We will be stronger when we come out of this because that's what we're determined to do as a family." I think that comes across well – she didn't want to say "yes we're a lot better now because Brad's not in the picture!" She doesn't know how the kids are going to handle the divorce long-term, but she made a choice to do what she thought was best.
George also asked Jolie about politics and the fact that refugees are being blamed for terrorism. She said: "To use fear tactics and summarize groups of people based on their backgrounds based on their religion and to accuse them all of being people we should be afraid of is policy based on fear and is not nearly close to the reality of what is happening and who these people are." You can read more about the interview here.
Screencap from GMA, additional photo courtesy of Getty.