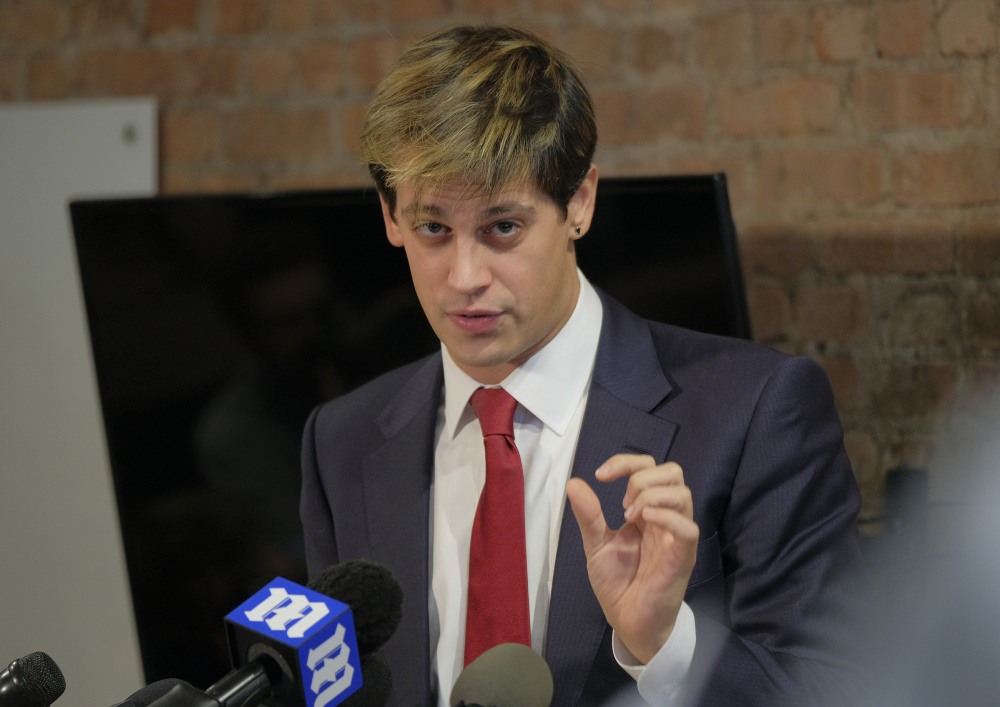 As we discussed yesterday, Milo Yiannopoulos is no longer welcome at the "cool conservatives" table. When I say "cool conservatives," I mean the conservatives who embrace and accept violent misogyny, transphobia, Islamophobia, the Alt-Right and general racism. As it turns out, we've found the "bridge too far" for that group, and it's a guy talking about how it should legal for older men to groom young boys for sex. Milo made the comments last year in a live stream, and the comments were widely circulated over the weekend… by conservatives. As in, it feels like certain elements in the far-right wanted a reason to oust Milo and this was it. This was not a liberal conspiracy, this was an internal power struggle within the far-right.
So, Milo's dumb book will no longer by published by Simon & Schuster and CPAC canceled Milo's scheduled talk. I mentioned in yesterday's post that there were many rumors within the media that Breitbart employees wanted Milo out of his job there, where he served as Technology Editor. In the end, Breitbart News didn't fire Milo though – they let him resign in an impromptu (?) press conference. I have no interest in excerpting from Milo's resignation speech, but just trust me for someone with a well-documented disdain for victims and victimhood, Milo was certainly working hard to paint himself as a victim on multiple levels.
So, what's next? Matt Taibbi at Rolling Stone had an interesting take, which is that Milo will likely stick around and continue to act like he's the biggest free-speech/hate-speech martyr around. You can read Taibbi's piece here. Meanwhile, Slate's hot take is that Milo is now "useless to conservatives." I think Slate is wildly underestimating the far-right's ability to wallow in cognitive dissonance.
This whole 72-hour downfall could possibly be credited to Bill Maher, because Maher bravely invited this bridge troll onto his HBO show and then barely challenged him. Except that as I said, Milo's downfall was mostly an internal power struggle for the soul of the Alt-Right. Still, Maher gave a self-congratulatory interview to the NYT yesterday where he literally said "you're welcome," as in Maher believes he brought Milo down. You can read the NYT piece here.
And finally, this is what Leslie Jones had to say. Remember, Milo was kicked off Twitter for harassing her. When he went on Real Time with Bill Maher, Milo was still calling her a "dude" and saying she was "uneducated" or whatever. This is Leslie's classy, didn't-even-use-his-name tweet:
You guys are giving him to much energy. I was done the day I blocked him & got his ass banned. Been done and moved on. He has no space here!

— Leslie Jones (@Lesdoggg) February 21, 2017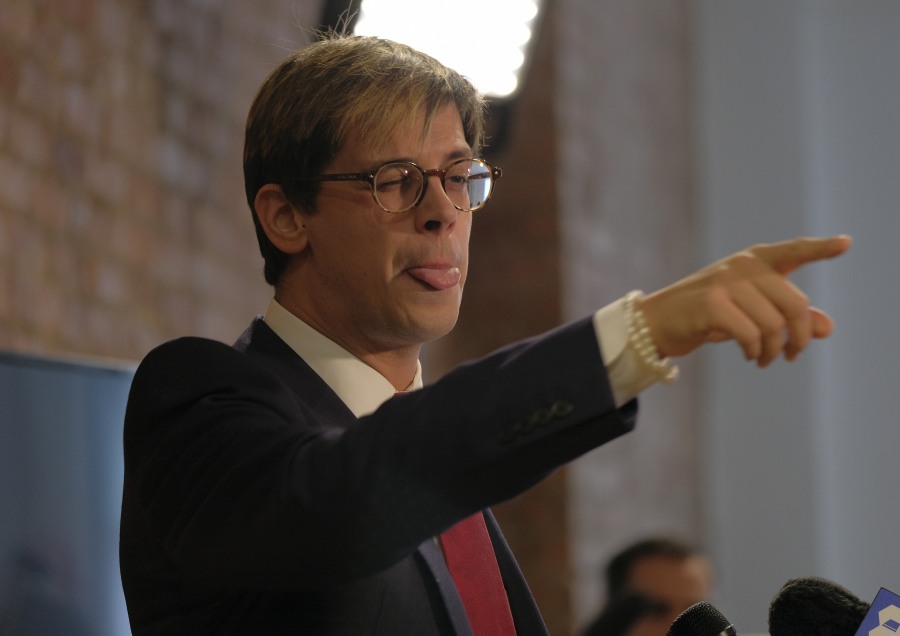 Photos courtesy of WENN.