You may remember that Tori Spelling's husband, Dean McDermott, left his then-wife, Mary Jo Eustace, for Tori right after Mary Jo and Dean had adopted a baby girl. The couple already had a seven year-old son at home. You may also know that Tori and Dean have serious money problems because Tori spends it as soon as it comes in. They currently owe money to several creditors including an over quarter million debt to the state of California for back taxes.
Tori, 43, is currently pregnant with her fifth child, and she's using her pregnancy to try to drum up interest in her personal life of course. That includes exclusive gender reveal photoshoots (she's having a boy) and most recently a very high end baby shower, paid for by her mom, Candy Spelling. Apparently the party cost more than most weddings at $40,000 (!) while Dean owes Mary Jo thousands in back child support. Mary Jo is taking him to court for non-payment.
Sources tell Page Six that Mary Jo Eustace, the ex-wife of Tori's husband, Dean McDermott, is furious because the reality stars celebrated their fifth pregnancy with a lavish party at the Hotel Bel-Air on Feb. 11 — all while McDermott allegedly owes Eustace thousands in child support.

In fact, we've learned that fed-up Eustace is taking McDermott to court next month to face allegations that he's in contempt of court for failure to pay the monthly child support payment for their son, Jack.

We're told that Eustace — who was married to McDermott from 1993 to 2006 — was "livid" after reading headlines claiming that Tori's mom, Candy, spent $40,000 on the over-the-top fête. Candy — the widow of Aaron Spelling, the TV mogul behind "Dynasty," "The Love Boat" and "Beverly Hills 90210" who was said to be worth $600 million at his death — hired top Hollywood party planner Mindy Weiss to throw the party for more than 50 guests.

According to court records, McDermott is due to appear in Los Angeles Superior Court at 8:30 a.m. March 9.
How do you spend $40,000 on a freaking baby shower for a fifth child? I don't even understand weddings that cost that much, but I'm not a big party person, nor do I come from wealth. So was this whole thing filmed for a potential reality show? We heard last year that Tori had sold a show to a network but there's been no follow-up. I would assume that deal fell through. I don't blame Mary Jo for being outraged that Dean isn't paying child support. At least she can rest assured that he's just as miserable as ever. He basically told People that he was surprised that they were having another baby and that he was overwhelmed with the four kids they do have.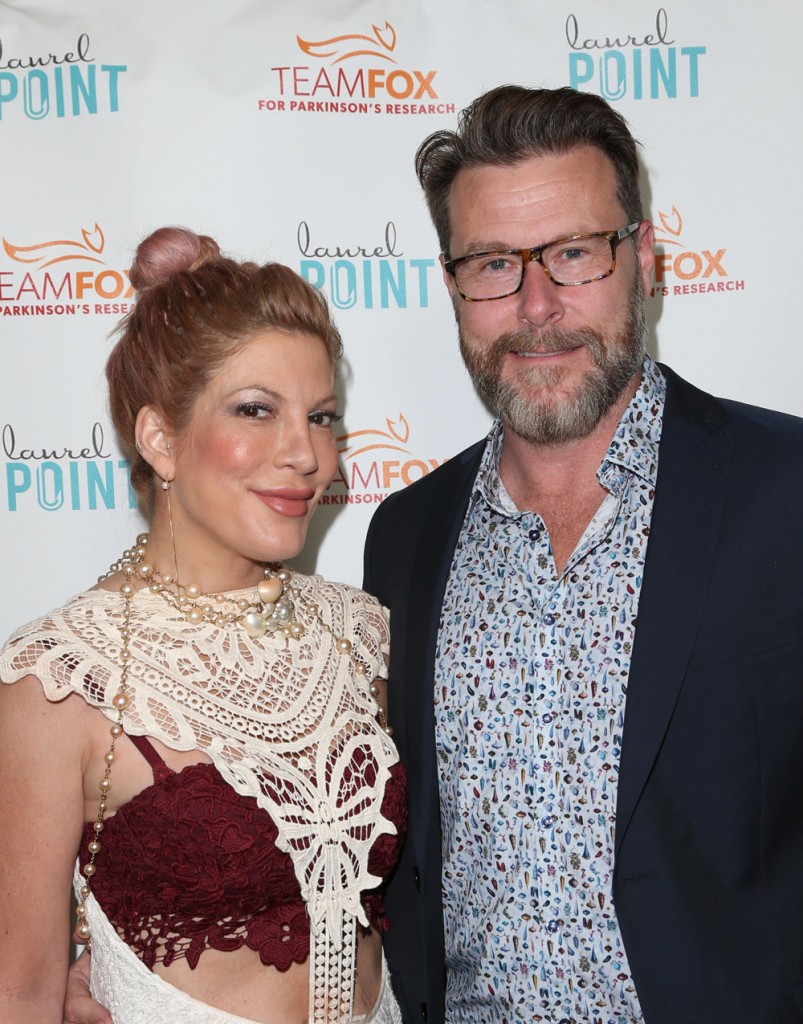 Photos credit: Getty and WENN