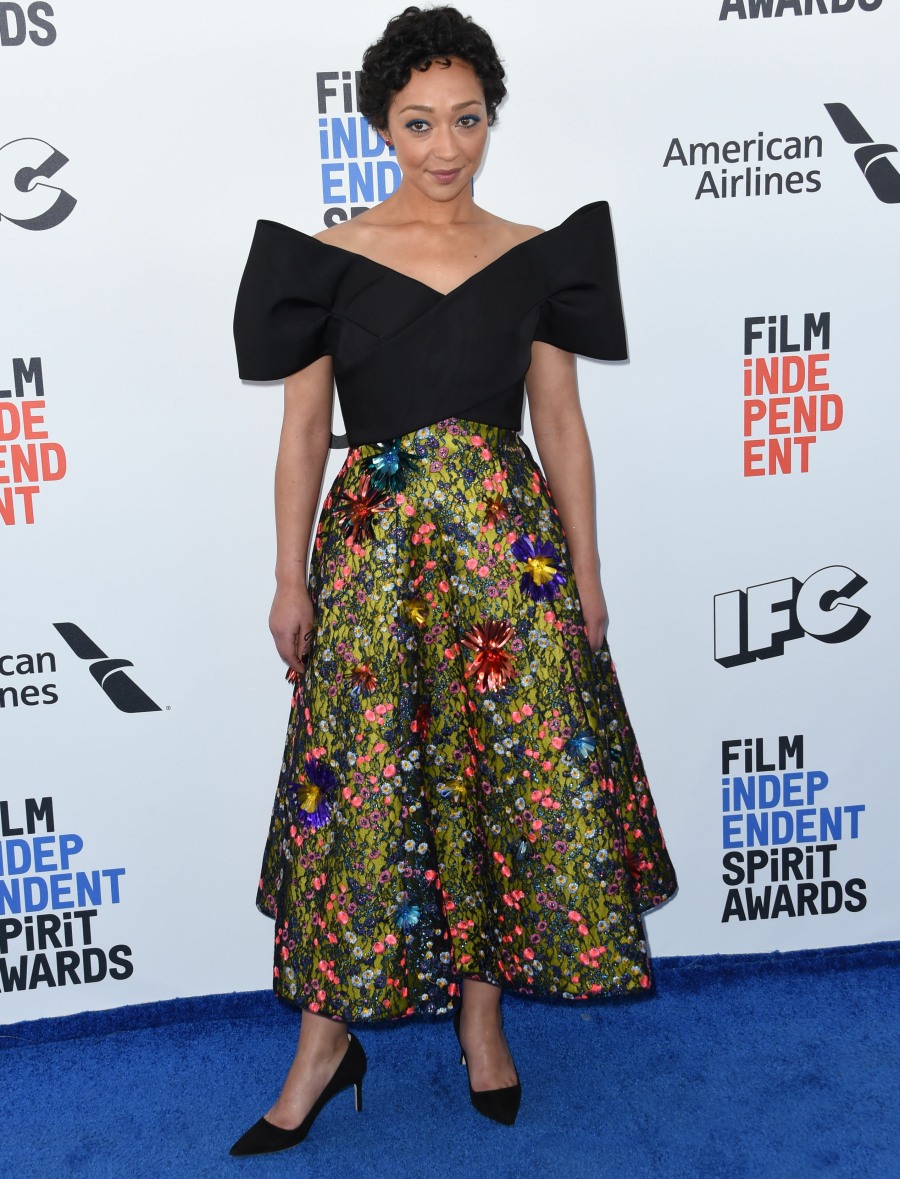 The Independent Spirit Awards were held Saturday afternoon in a tent in Santa Monica, like always. The event turned into an "honoring Moonlight" marathon, which I'm perfectly fine with. You can see the list of Spirit Award winners here. Ruth Negga was up for Best Actress for Loving, but she lost to Isabelle Huppert. Will the same thing happen at the Oscars? Well, I think Negga will lose, absolutely. But she'll lose to Emma Stone. Anyway, Ruth had fun, I guess, and she wore this Delpozo dress. The bottom half looks like a Gustav Klimt painting and the top part looks like vintage Dior. And yet… something is really off, right? I think it's how she styled the dress. The makeup isn't helping at all.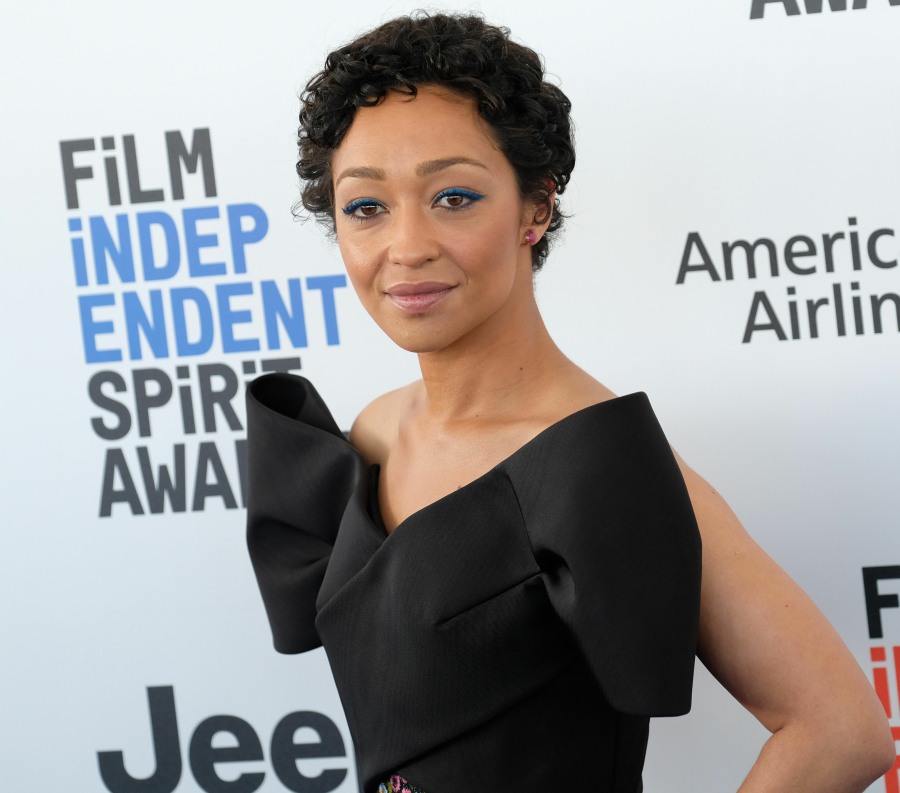 Ben Foster & Laura Prepon. I keep forgetting that they're together and expecting a baby. Ben Foster actually picked up the Spirit Award for Best Supporting Actor for Hell or High Water, and I learned that he even had a tooth shaved down for the role, which… WTF?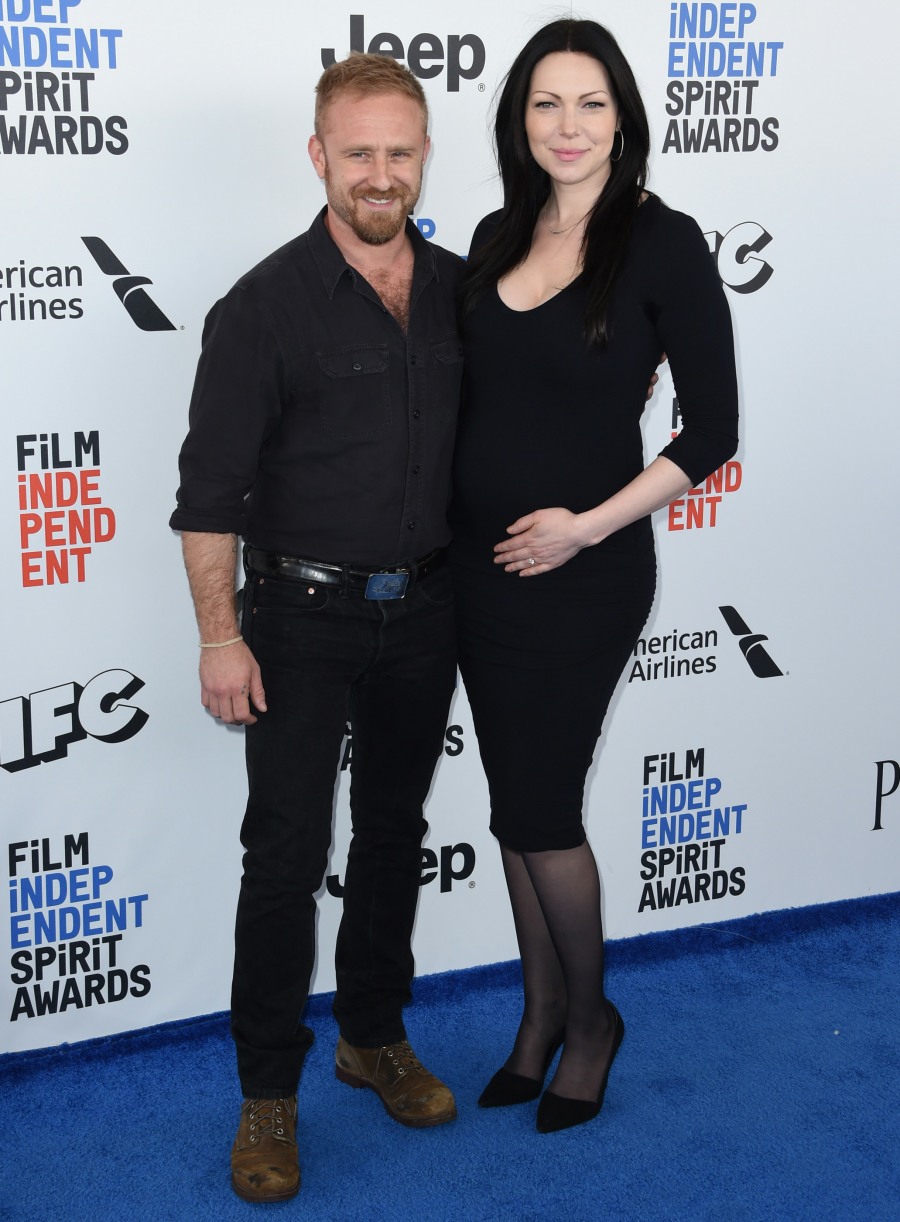 Viggo Mortensen attended… and lost the Best Actor trophy to Casey Affleck. I suspect the same thing will happen at the Oscars, but I've prepared myself for it. Incidentally, I just watched Captain Fantastic this weekend and Viggo was genuinely brilliant and great in it. He deserved all of the nominations he got.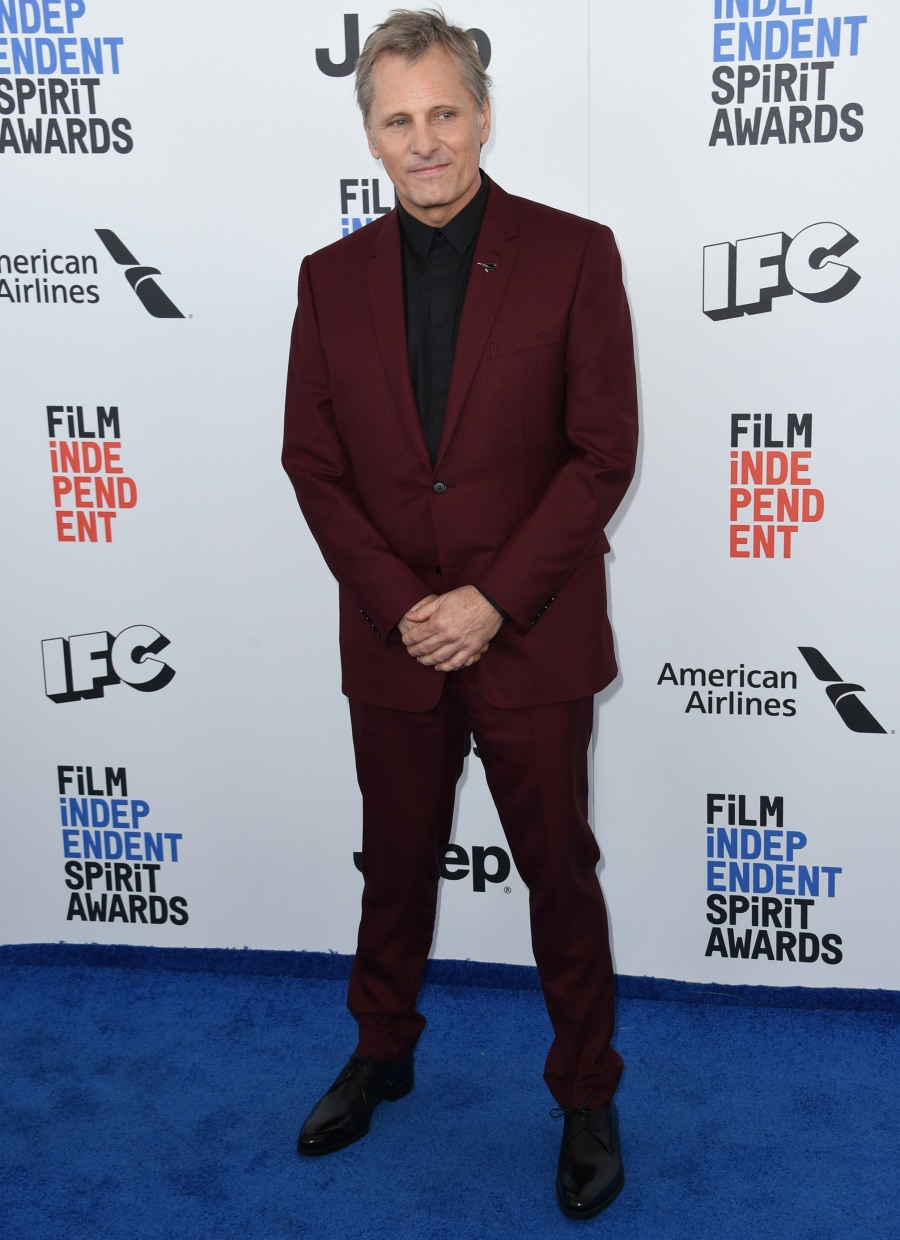 Freida Pinto in Uel Camilo. You guys probably know this already, but I absolutely loathe shades of yellow and orange on the red carpet. Even more specifically, I hate those shades on myself and I have similar coloring to Freida. So… I think she could do better than this goldenrod crocheted nonsense.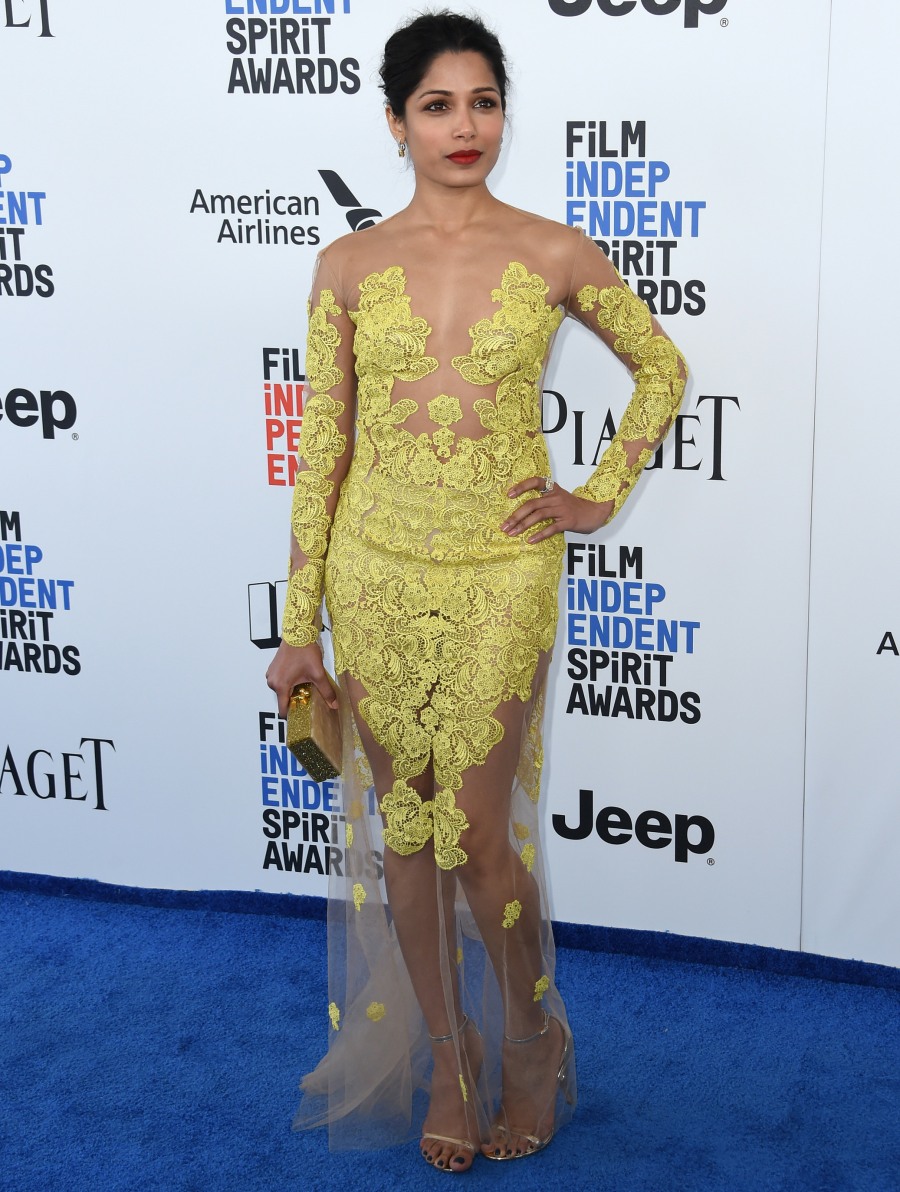 Riley Keough in Louis Vuitton. Meh dress, meh booties.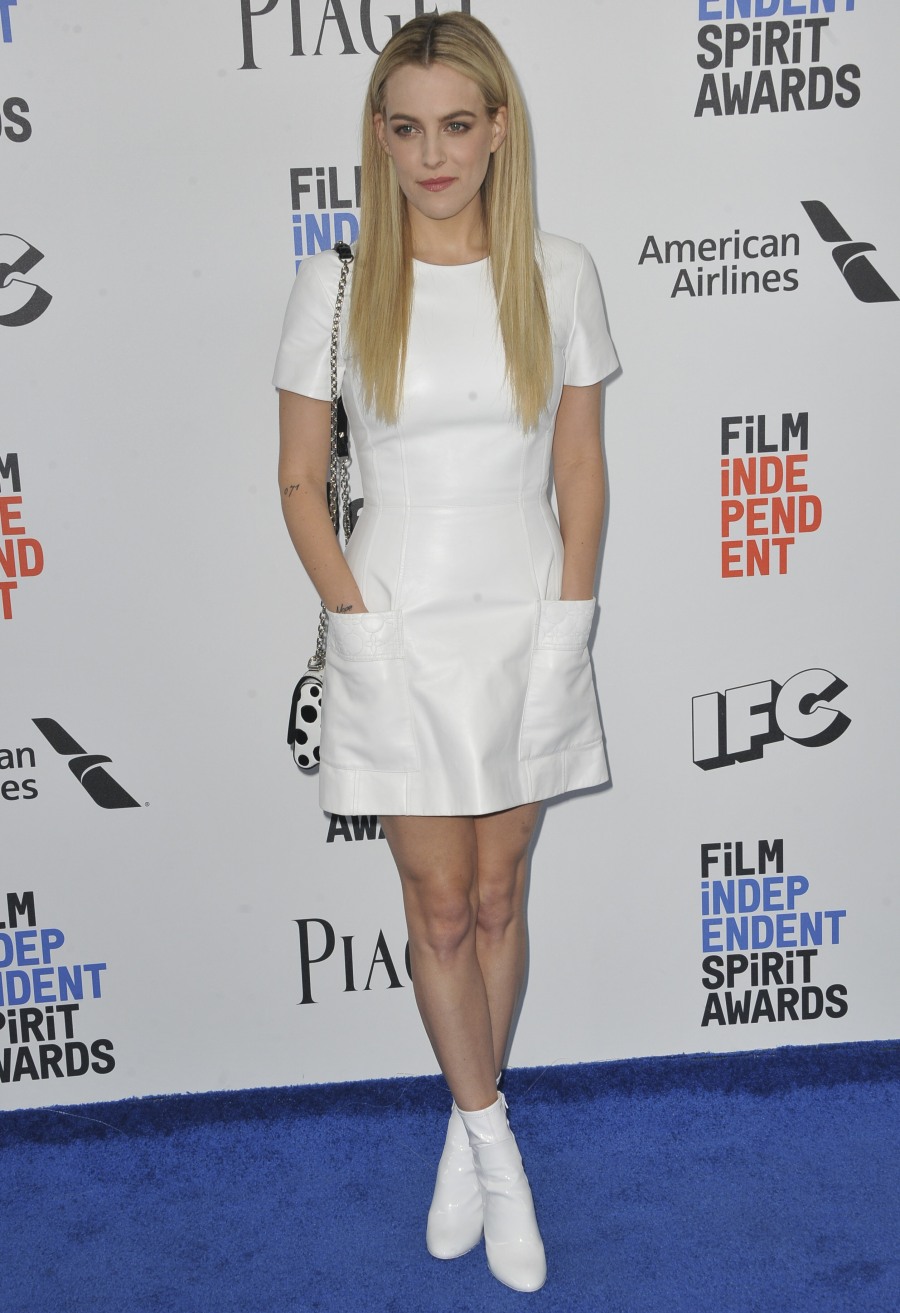 Sasha Lane (from American Honey) also wore Louis Vuitton, but she paired it with a Mizizi Black Lives Matter jersey.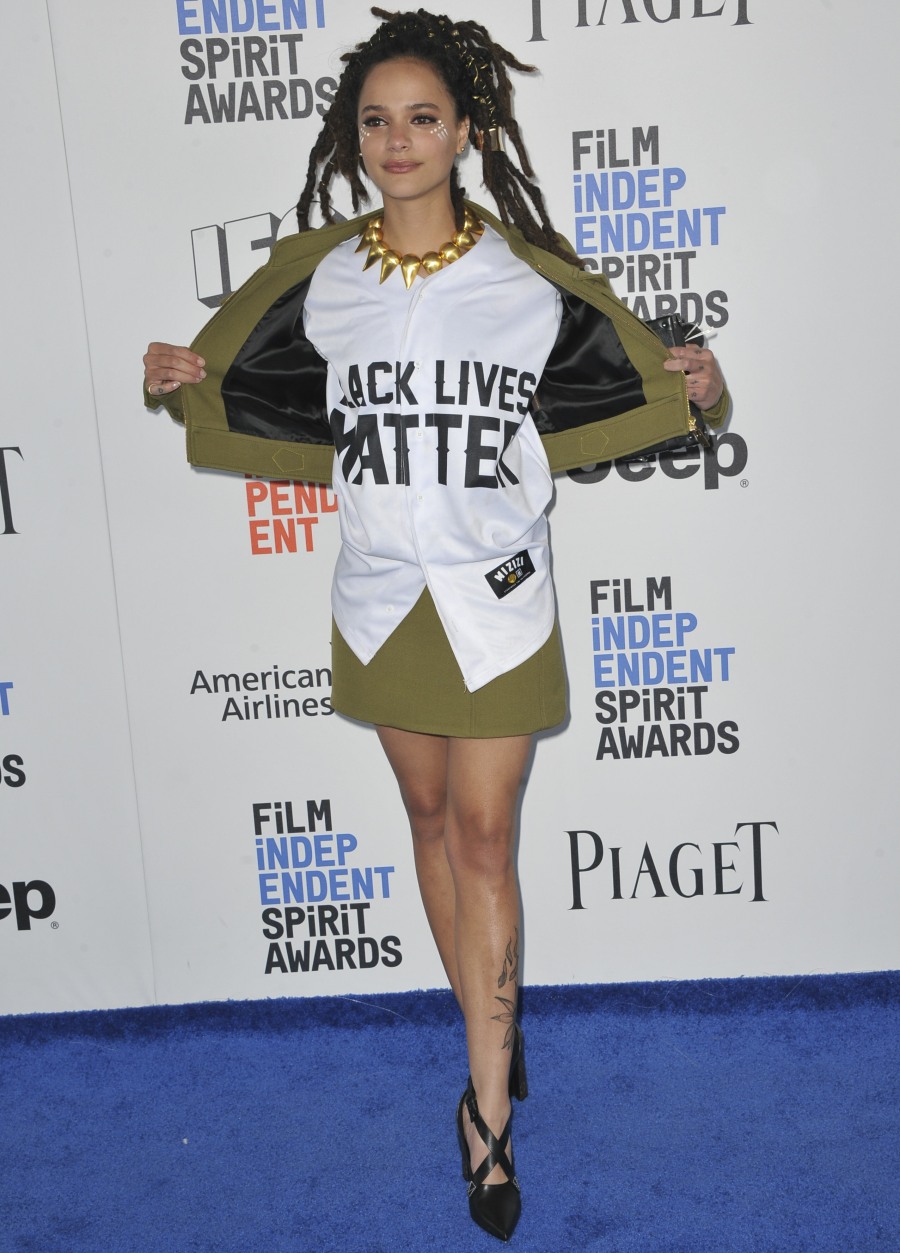 Photos courtesy of Fame/Flynet and WENN.