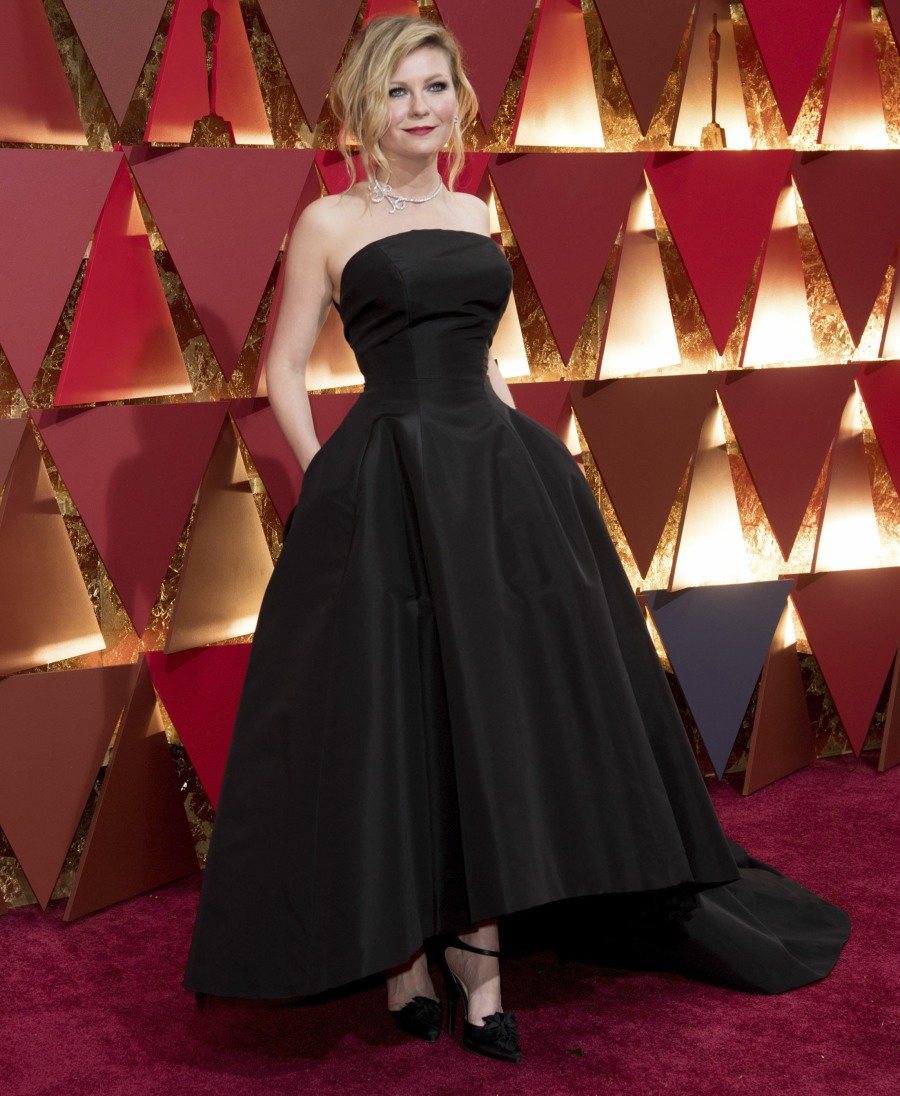 Personally, Kirsten Dunst was one of my choices for best-dressed woman at the Oscars. At first I was like "that hair though…" but honestly, the wacky, messy hair saves the whole look from veering off into musty and too-perfect. Kiki was one of the women in Dior, and how is that Jennifer Lawrence never gets anything this good, huh? Of course, this dress would be completely different on J-Law. Anyway, I love all of this. The dress could have veered into The Widow Dunst territory but she saved it and now she looks classic and timeless. I love the necklace too.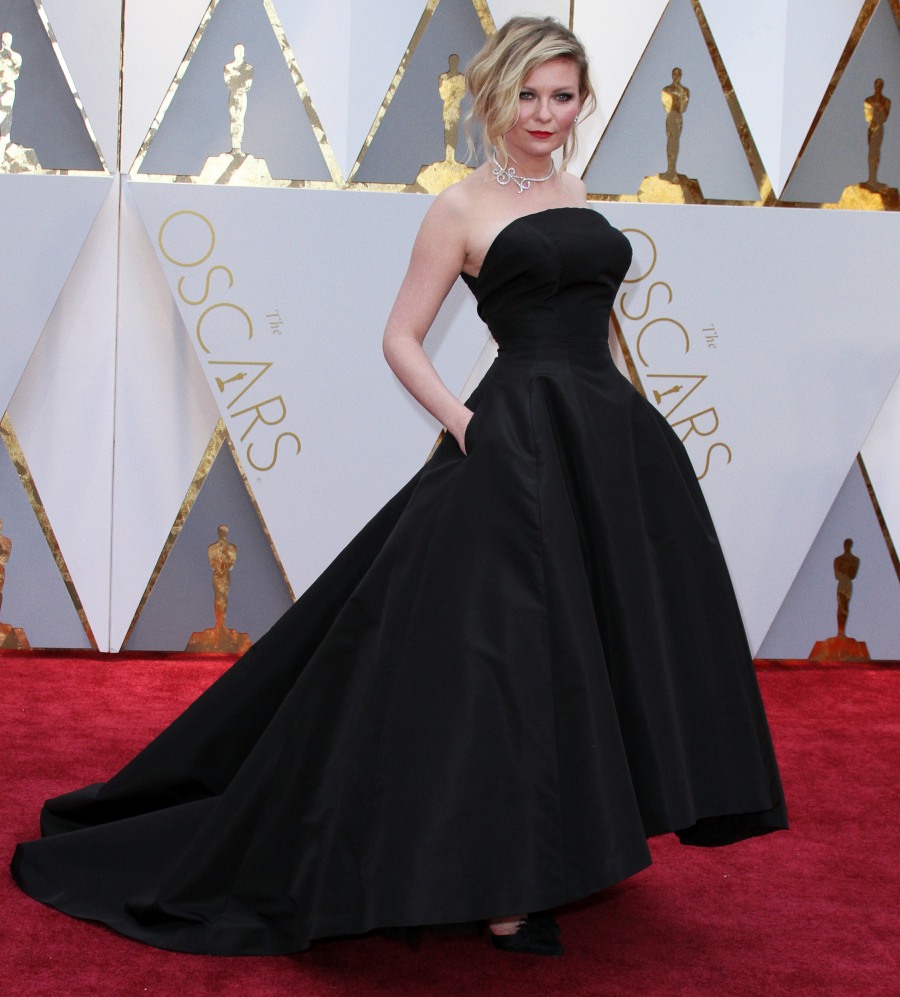 Charlize Theron also wore Dior, because she's one of the faces of the Dior brand. I feel like Dior didn't give Charlize the best dress though? That being said, I don't completely hate this. The color is so strange – it reads as green-metallic in some photos and a grey-metallic in others. Is this a better Dior than Kirsten's? I can't really decide how I feel about it, so probably not. Also: Charlize's crazy doorknocker earrings are Chopard. She was wearing more than 50 carats on her ears!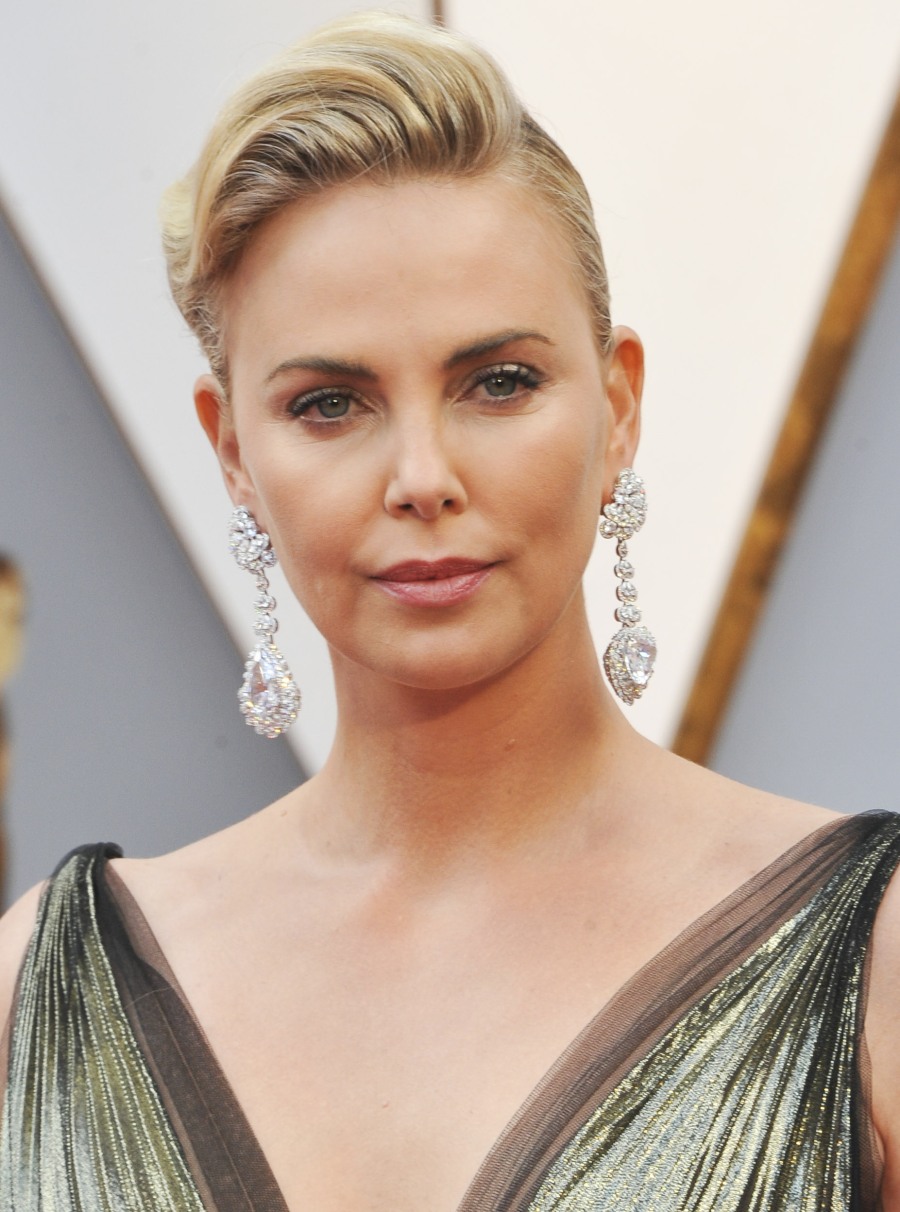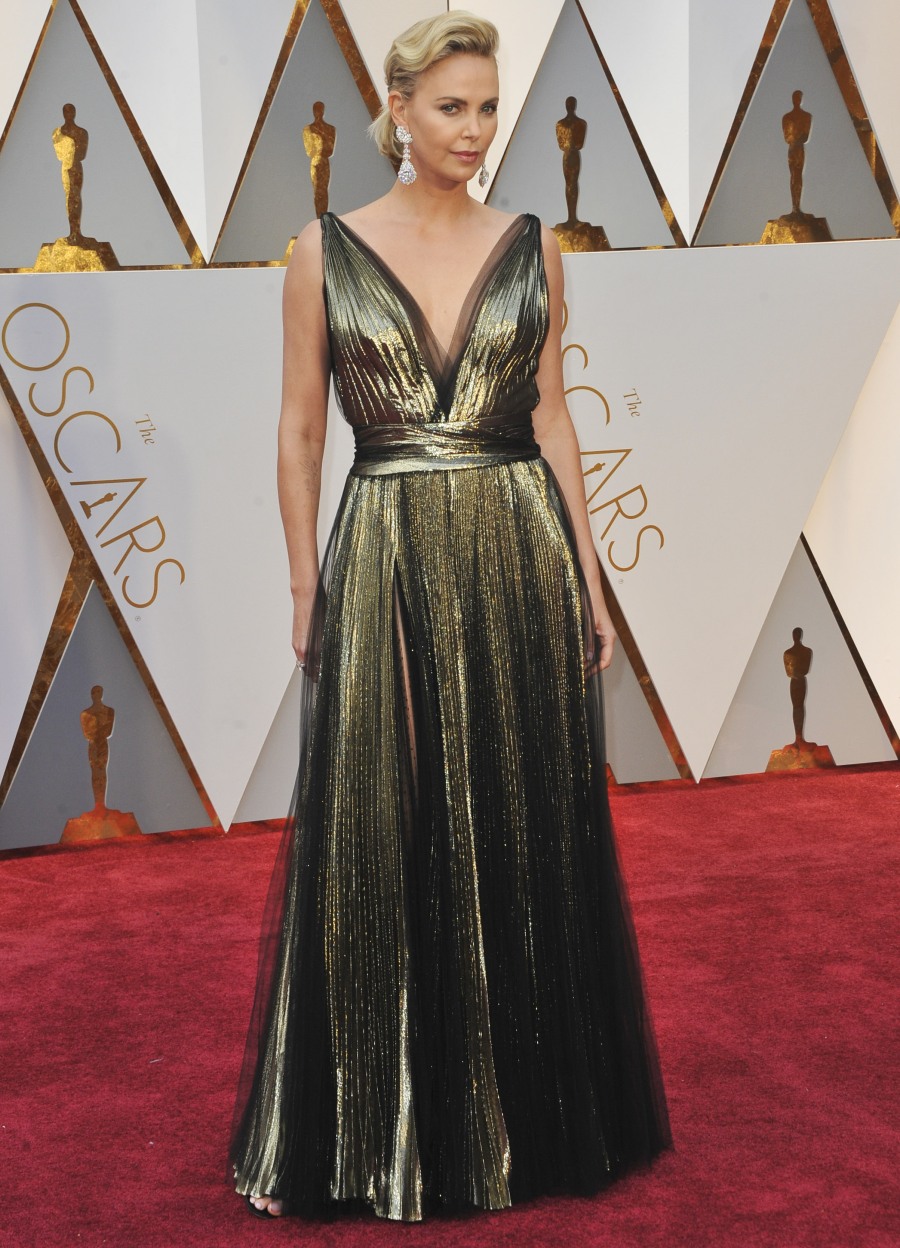 Felicity Jones also wore Dior and it feels like Dior just sent her one dress and she shrugged and went with it. This is a nothingburger dress. It washes her out, it's not particularly flattering and it should have been a brighter color. Her hair isn't great either.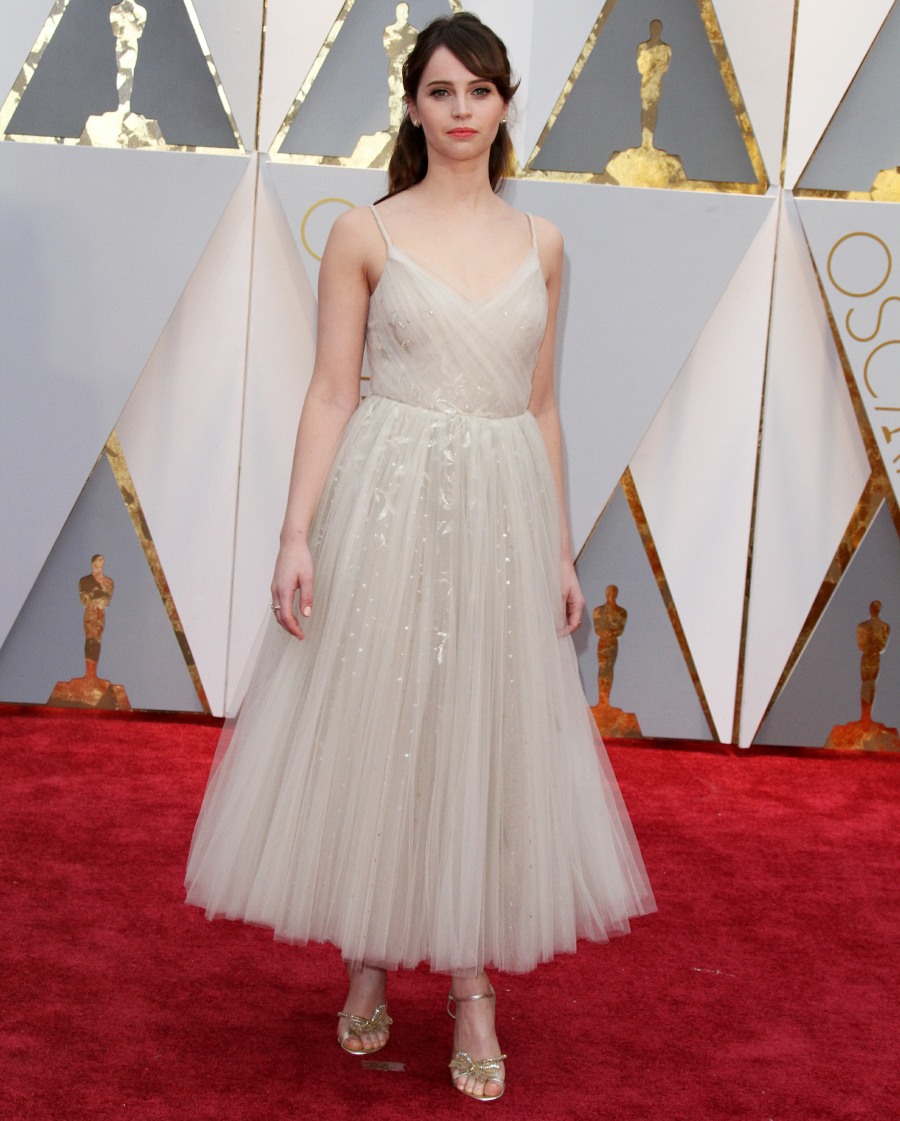 Photos courtesy of Fame/Flynet and WENN.