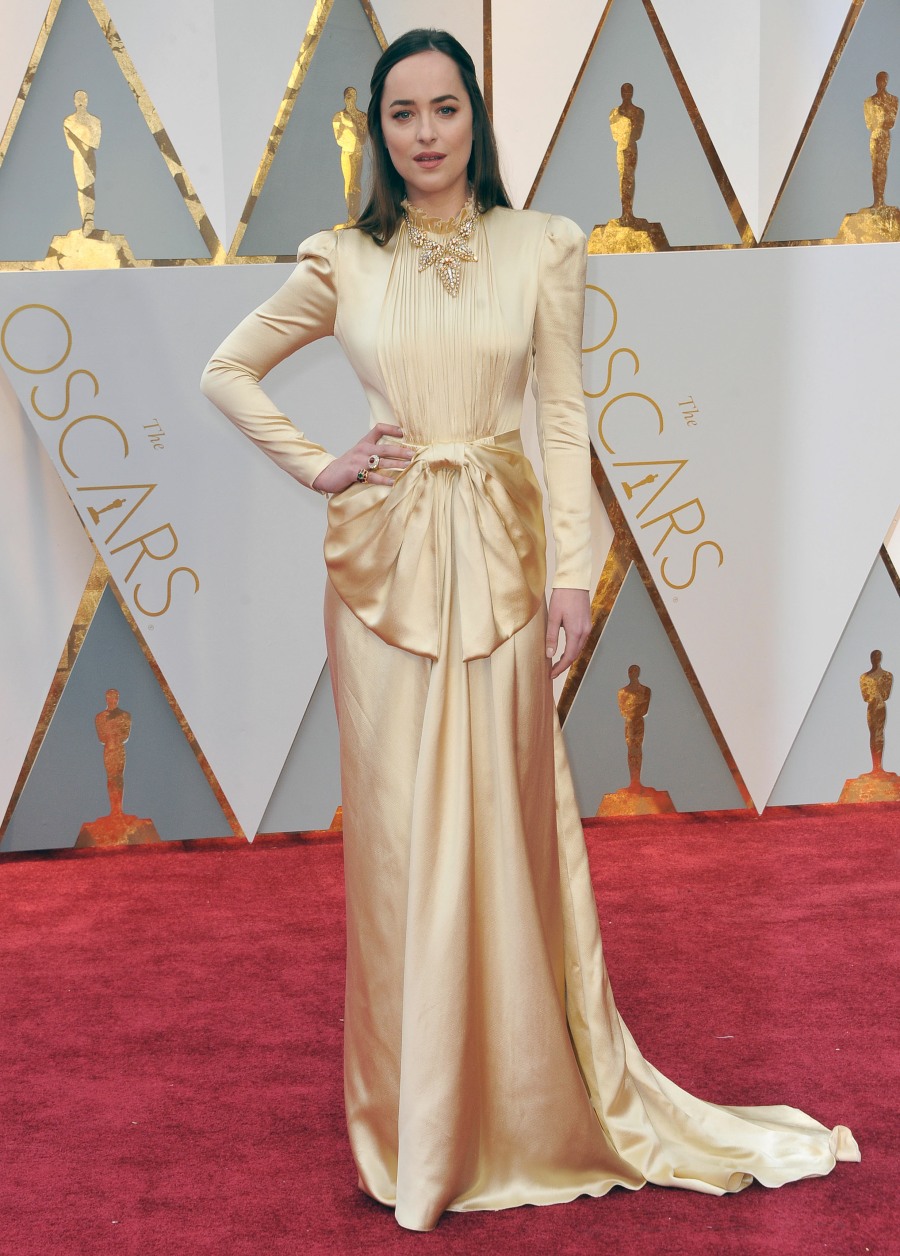 I genuinely laughed TWICE at Dakota Johnson at the Oscars. The first laugh was when she arrived on the carpet in this monstrously bad Gucci gown. The second laugh was when she presented with Jamie Dornan and their hilarious lack of chemistry was on full display. Let's talk about the dress first! MY GOD. Like, this was never going to be good. This gown was always going to be a bad choice because it resembles a terrible Victorian dressing gown. The color actually reminds me a lot of thrift-store sateen. But the way Dakota styled this awful gown took everything next-level, right? The hair, OMG. This is just awful, from head to toe.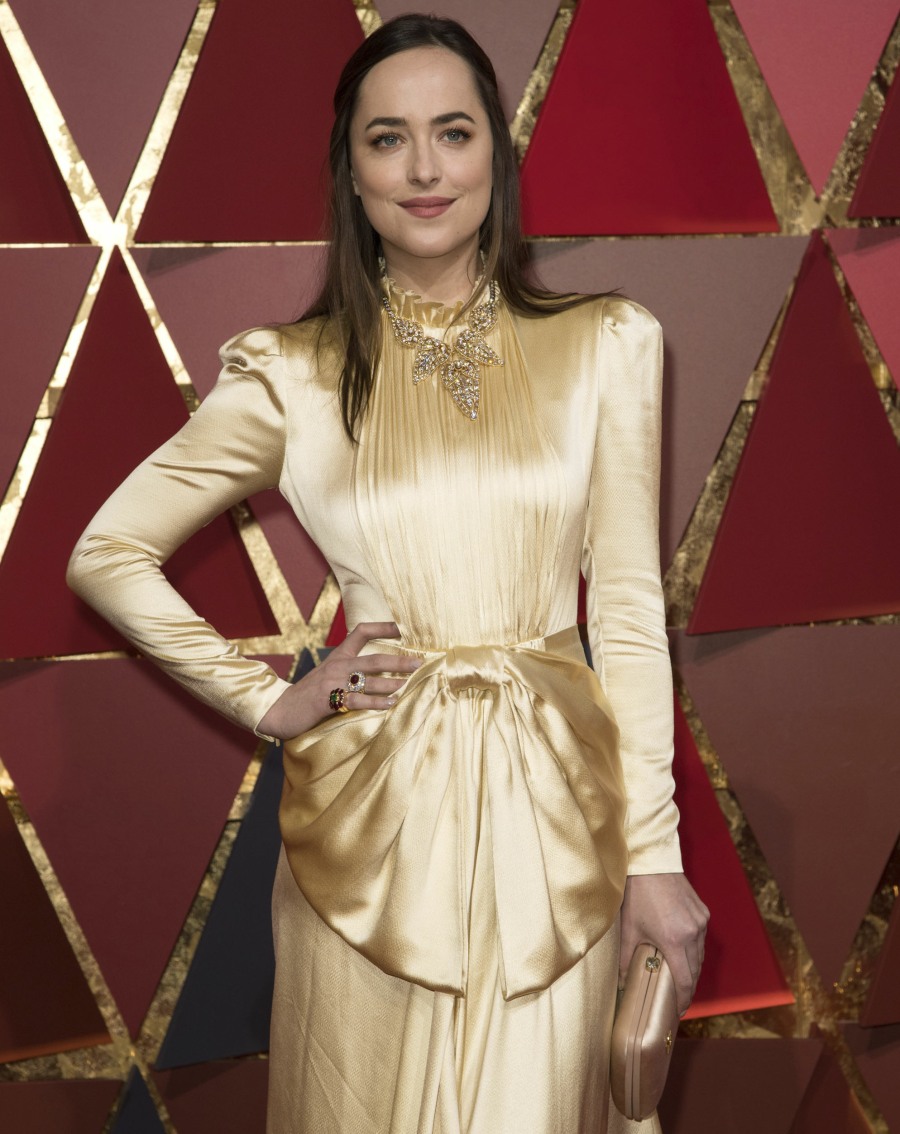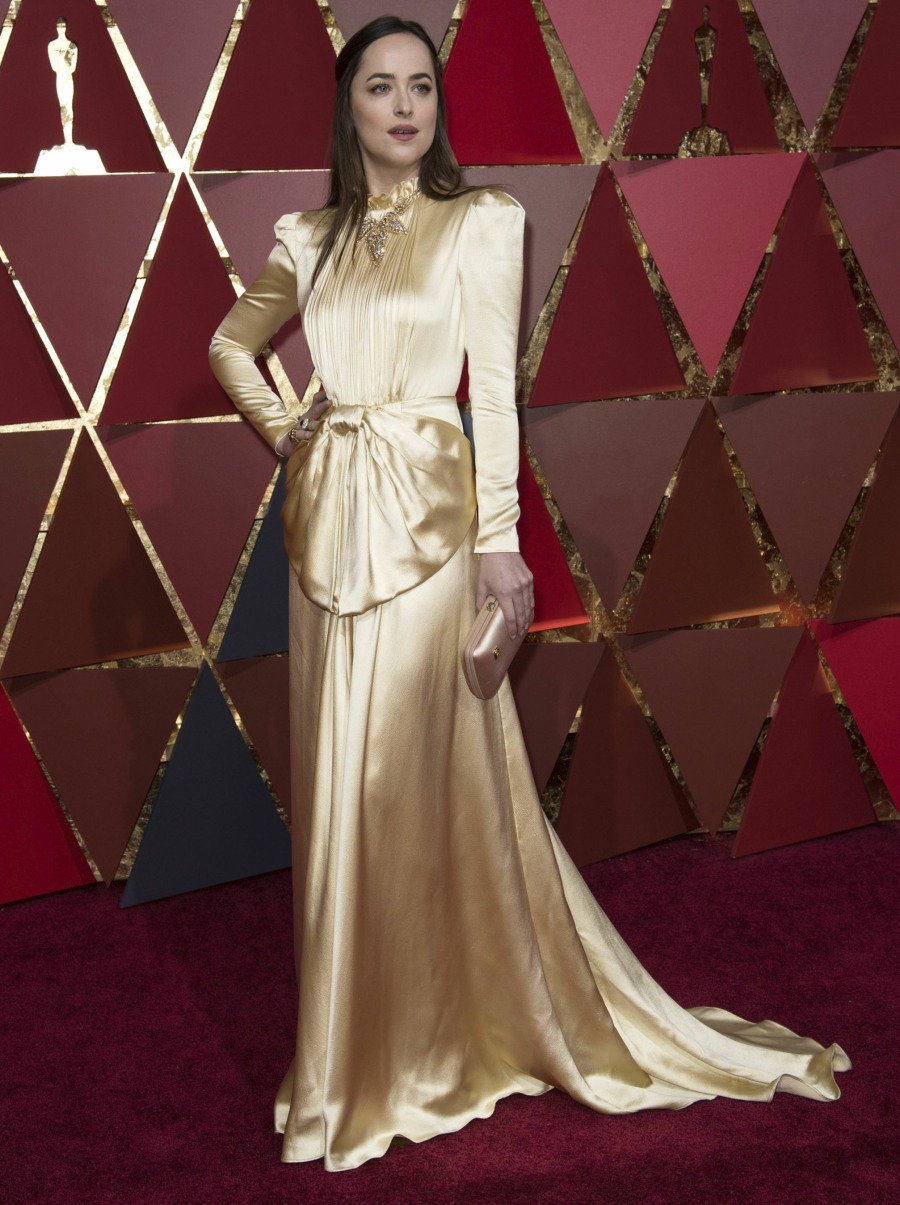 As for co-presenting with Jamie Dornan… he interacted with her like he was pretty convinced she was and is a Victorian ghost.
"You look familiar…"
"I'm sure I do…" #JamieDornan #DakotaJohnson #Oscars pic.twitter.com/SLiaLiM2iG

— JamieDornanLondon (@JamieDornanLdn) February 27, 2017
Speaking of Jamie, here are some photos of him on the red carpet with his wife Amelia Warner. Her Emilia Wickstead dress is not great.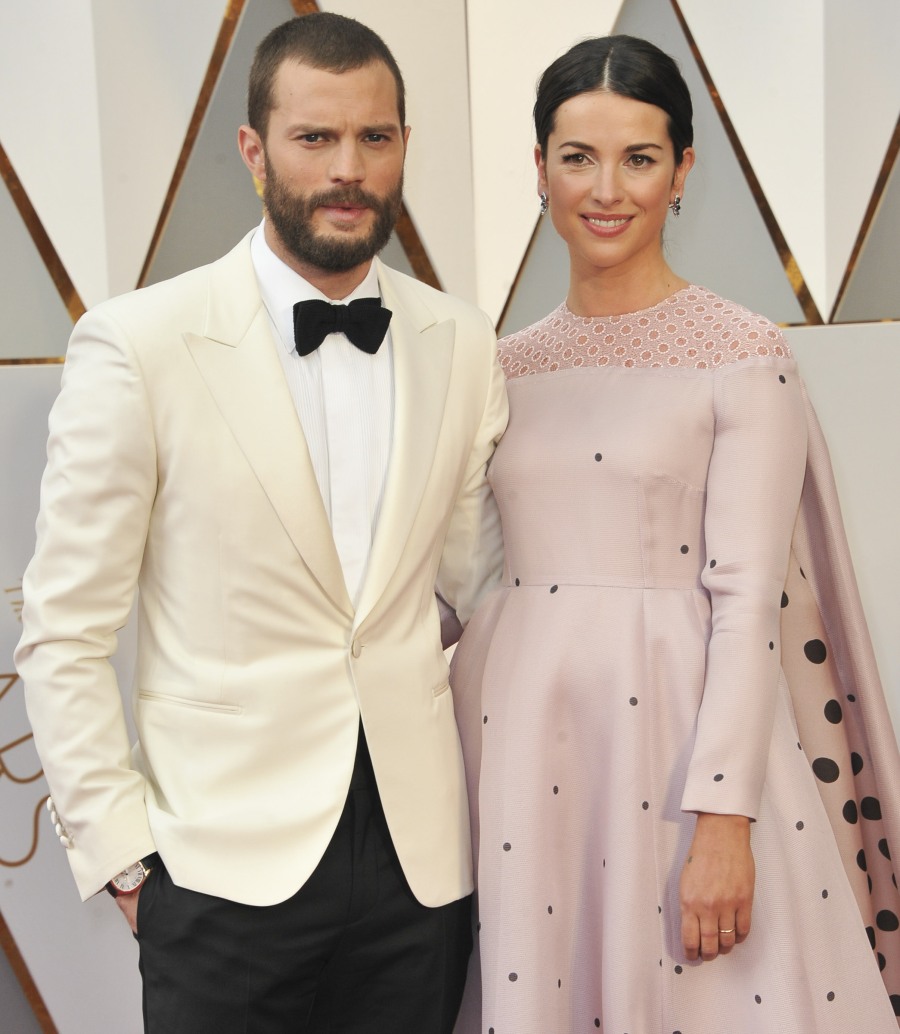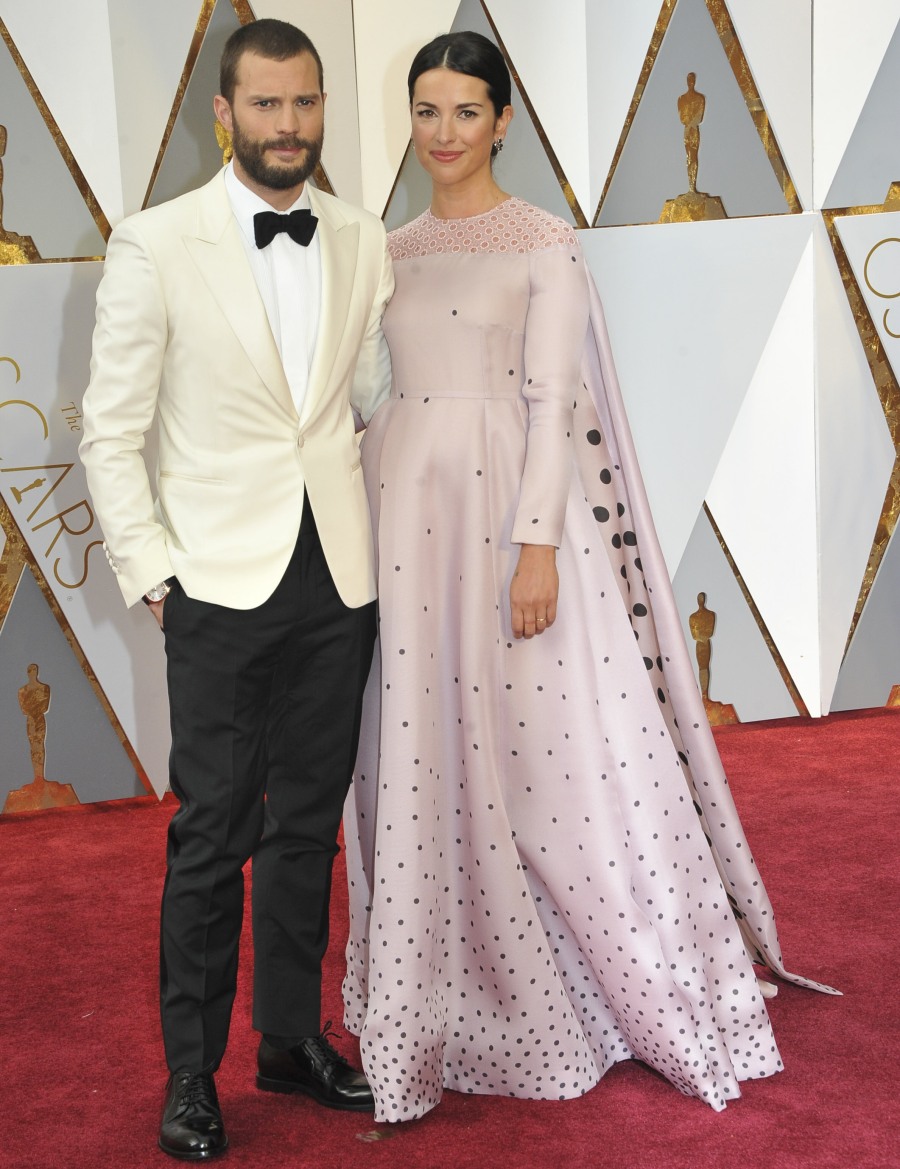 Salma Hayek wore McQueen. Her body is crazy but this is such a meh dress for her. The little tiara-headband doesn't work with the dress either.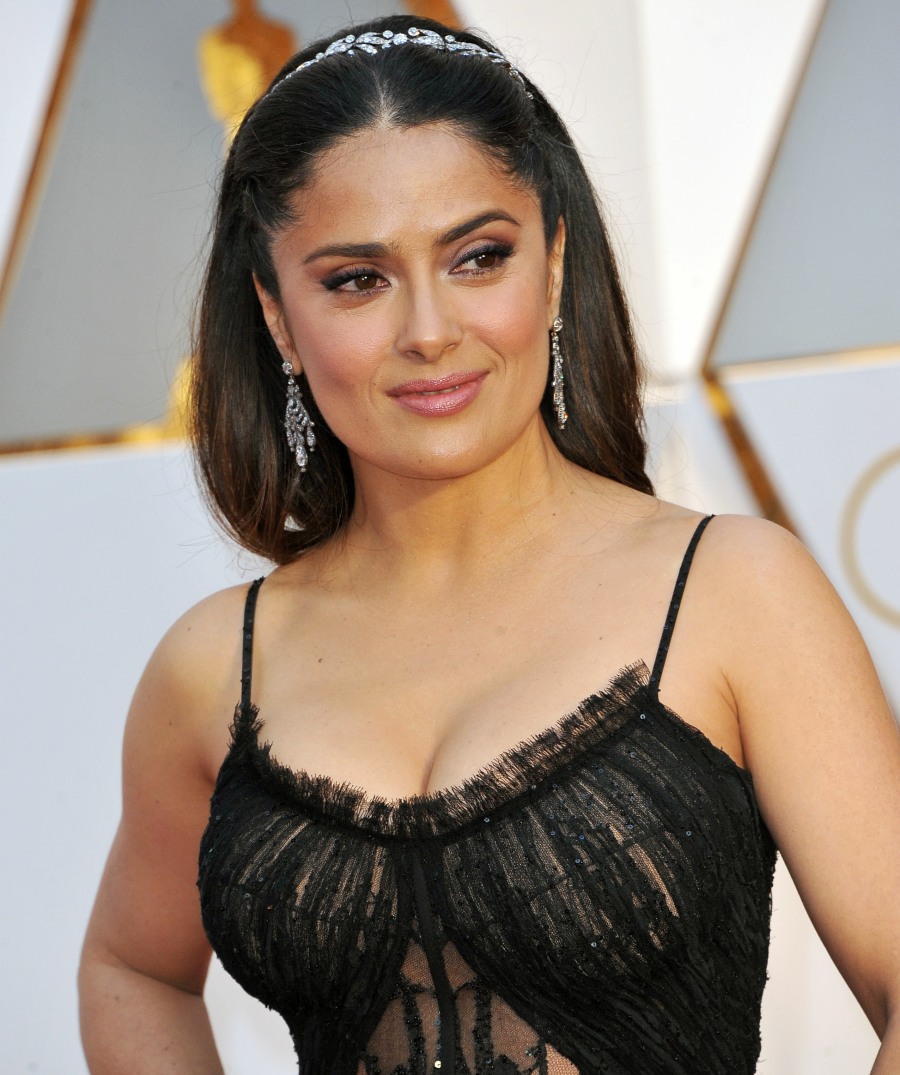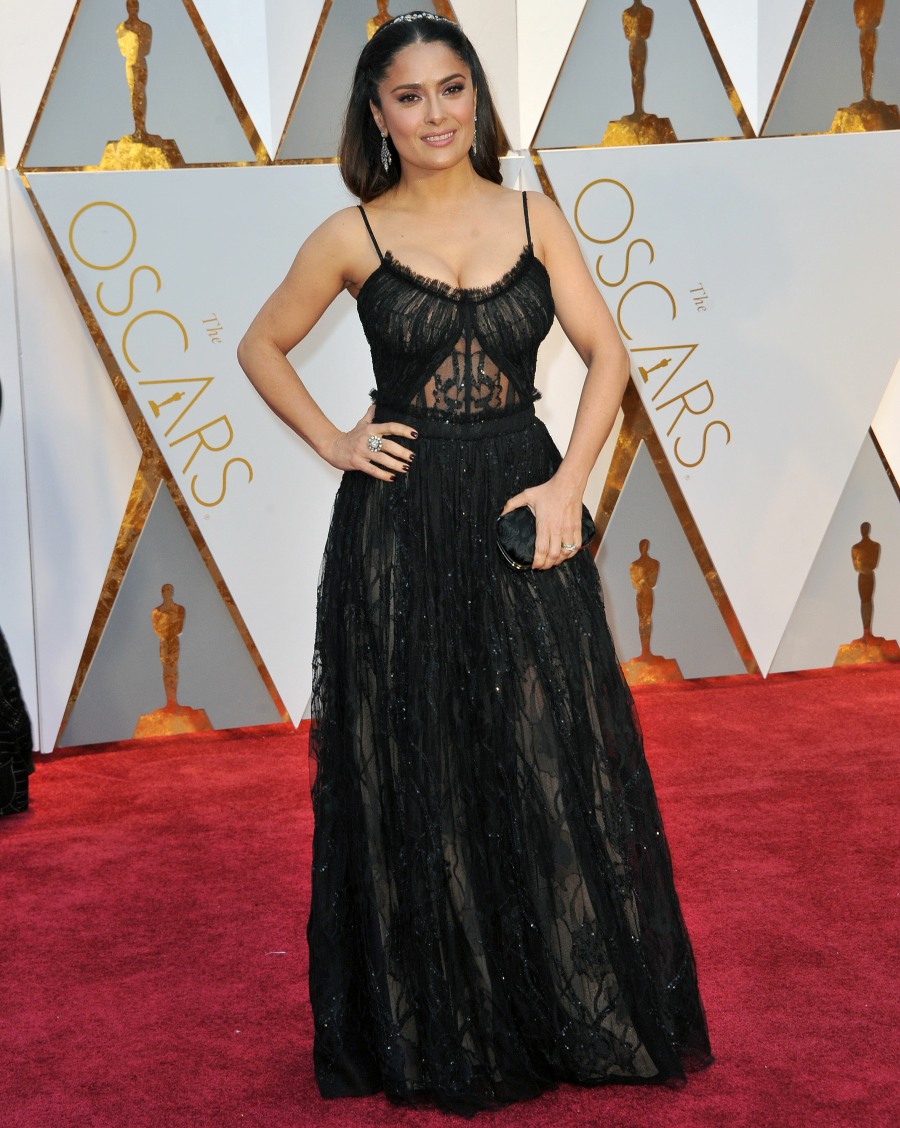 Photos courtesy of Fame/Flynet and WENN.