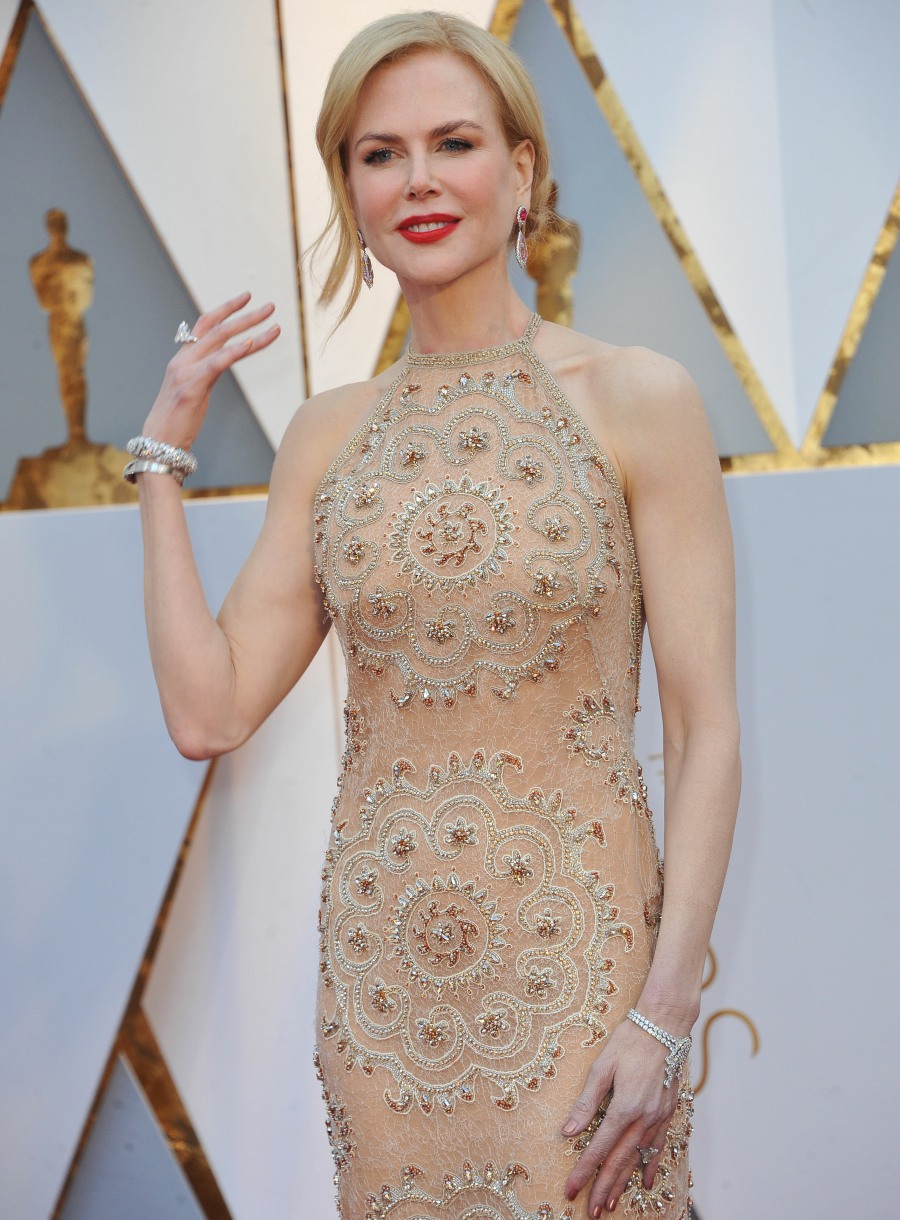 I find it odd sometimes to see what catches fire on social media. This is a prime example! I thought everything about Nicole Kidman was rather blah at the Oscars, from her nothingburger Armani gown to her fried hair to her overly groomed husband. But Nicole did something at the Oscars which ended up becoming a major thing. She clapped. She clapped like a crazy person. During one of the standing ovations – I think the early one for Meryl Streep? – the camera cut to Nicole clapping like a madwoman.
Why does Nicole Kidman clap like The Grinch?! pic.twitter.com/dhzN7Og8xC

— Michael Lopriore (@MichaelLopriore) February 27, 2017
It's sort of funny. I've seen women do that when they have a fresh coat of nail polish, or perhaps they've just tips done, something like that. Some Twitter people suspect that Nicole was clapping that way because of all of her rings and jewelry, that she was trying to avoid clanging some big rings together or something. Of course, other people theorize that Kidman is going Full Grinch. You decide!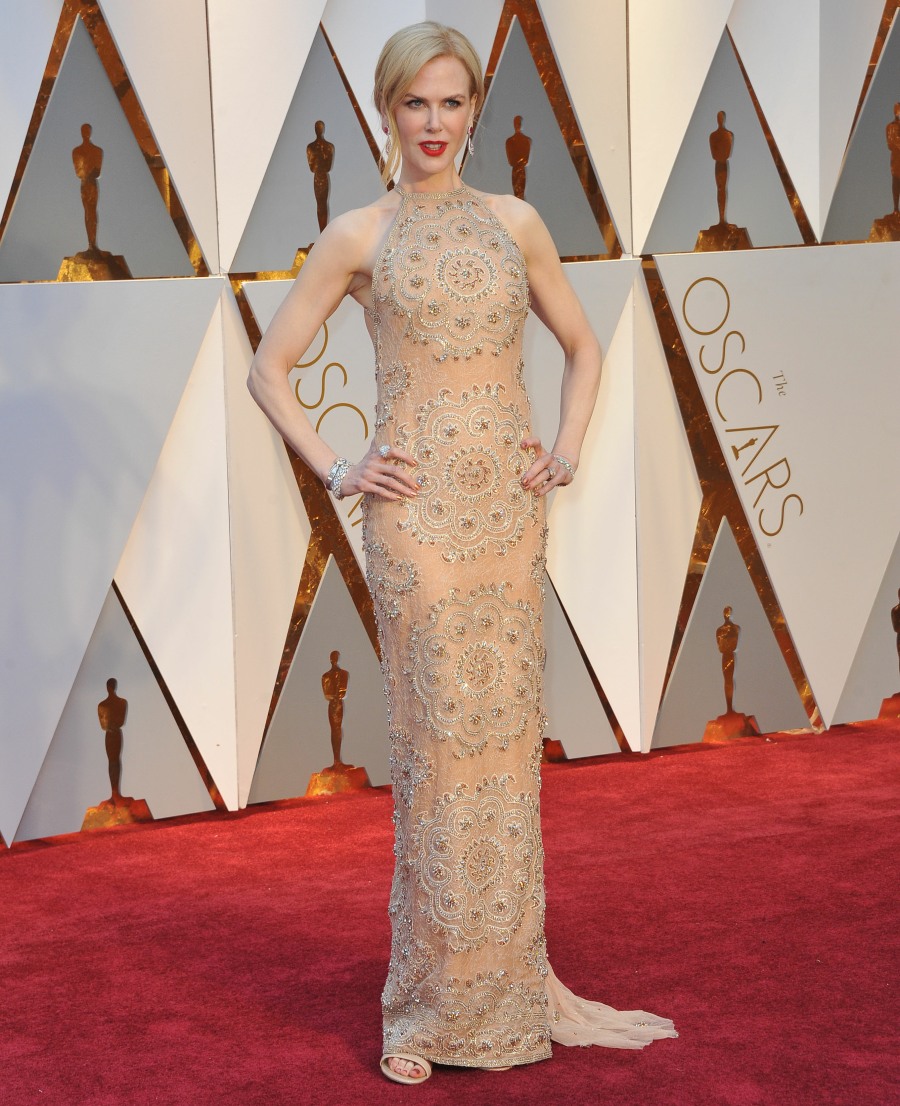 Photos courtesy of WENN, Fame/Flynet.