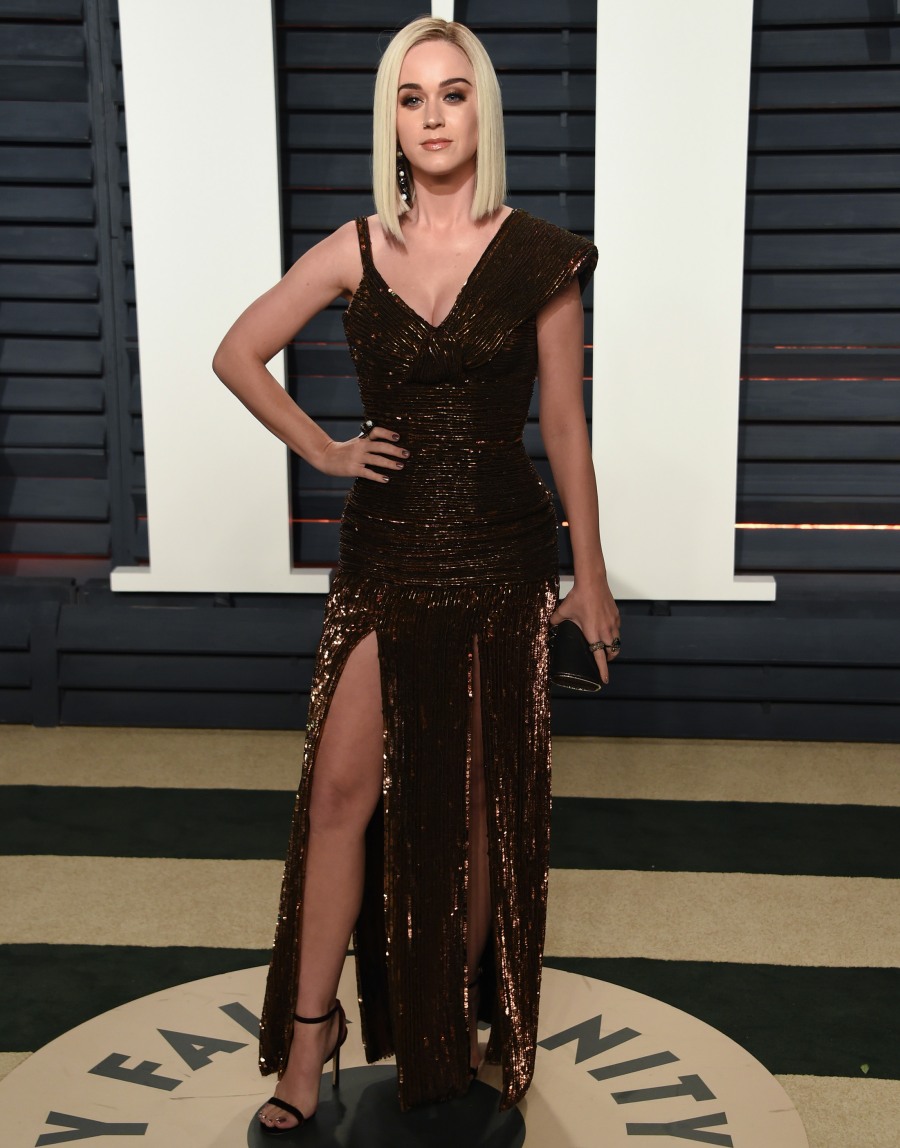 Here are some photos from Sunday night's Vanity Fair Oscar party. Tons of people came out for the VF party, so we're going to devote many posts to Oscar-party fashion posts. Here's Katy Perry in Jean Paul Gaultier, which I surprisingly do not hate. Usually I find Gaultier rather overworked and silly, but this looks great on her. I'm still not liking the blonde on her though. She shouldn't necessarily go back to black, but this shade of blonde isn't working. Also: Orlando Bloom attended this party too, but they didn't pose together on the carpet.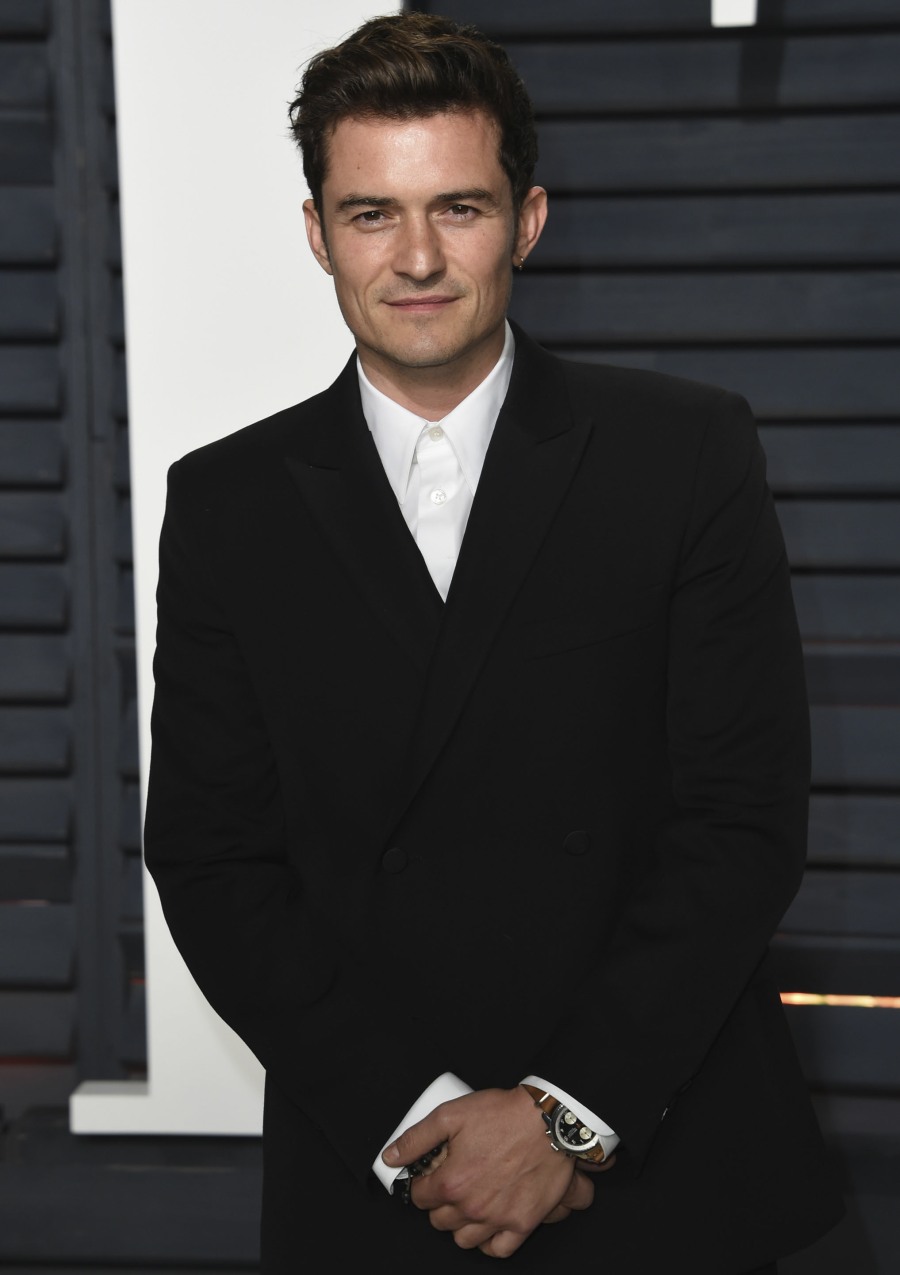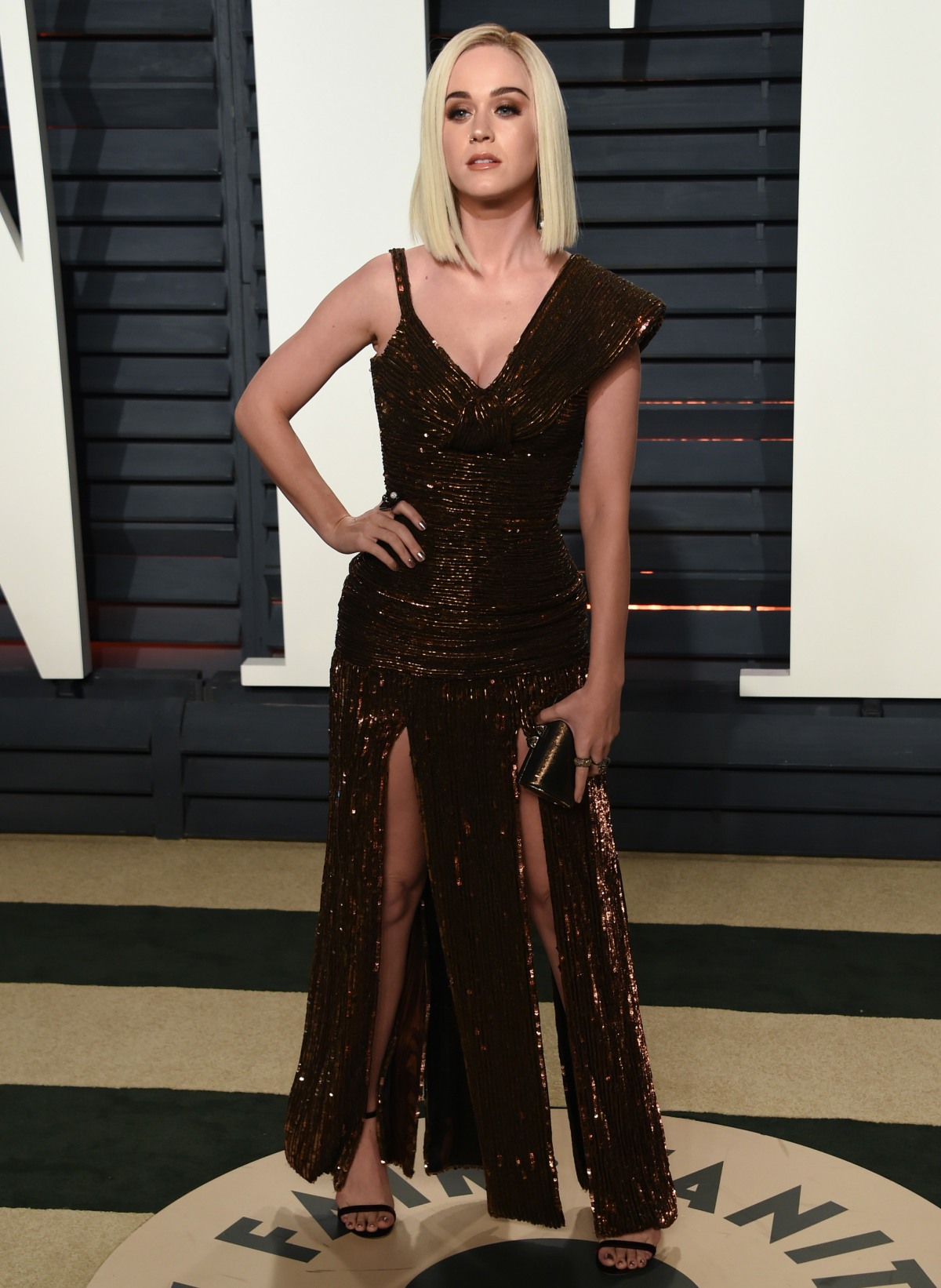 Sofia Vergara in Michael Kors. This gown has been around for a while – Piper Perabo wore a version of this as her wedding gown, and Jennifer Lopez and Naomi Campbell have worn this dress too. That being said, I like this on Sofia. She's usually busting out of some mermaid dress, so it's nice to see her in something different. Her date was her husband Joe Manganiello.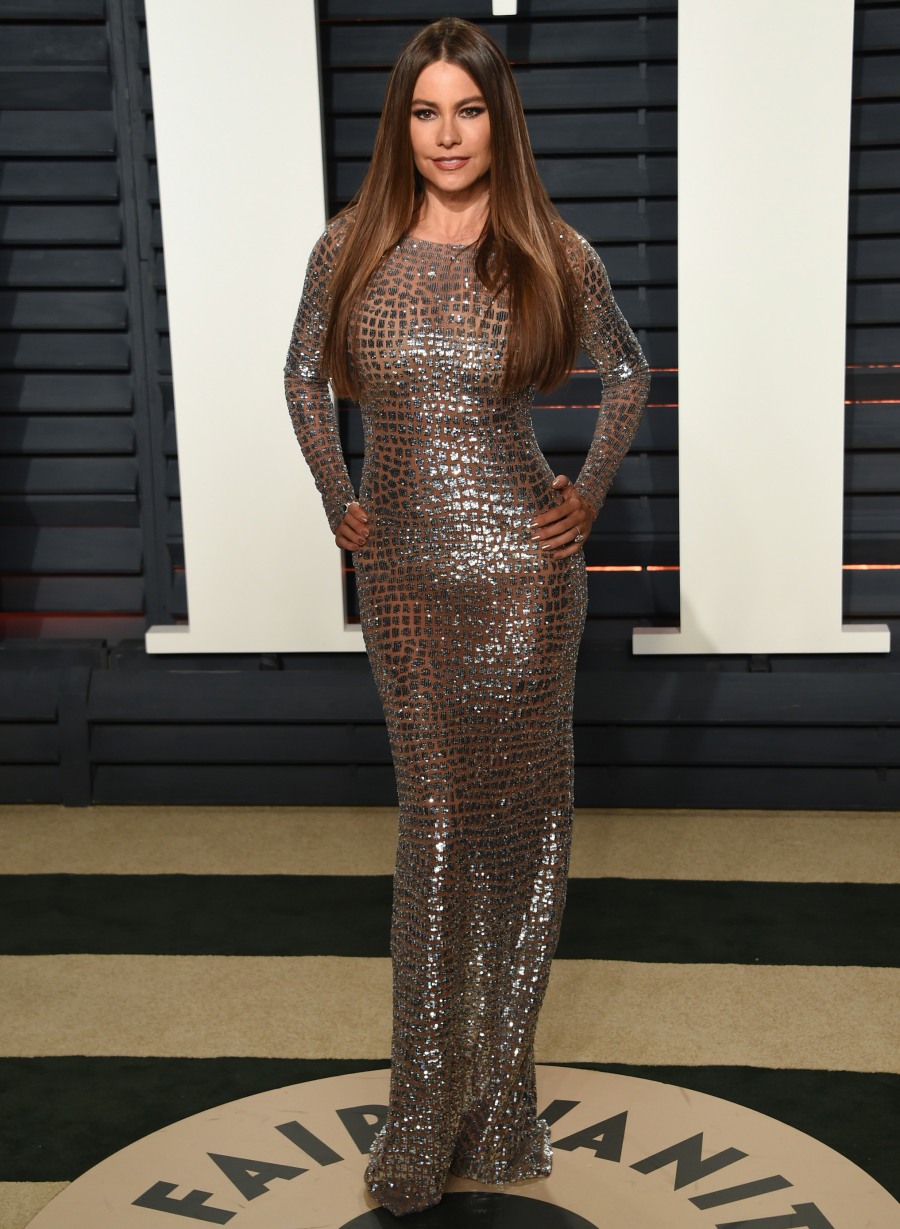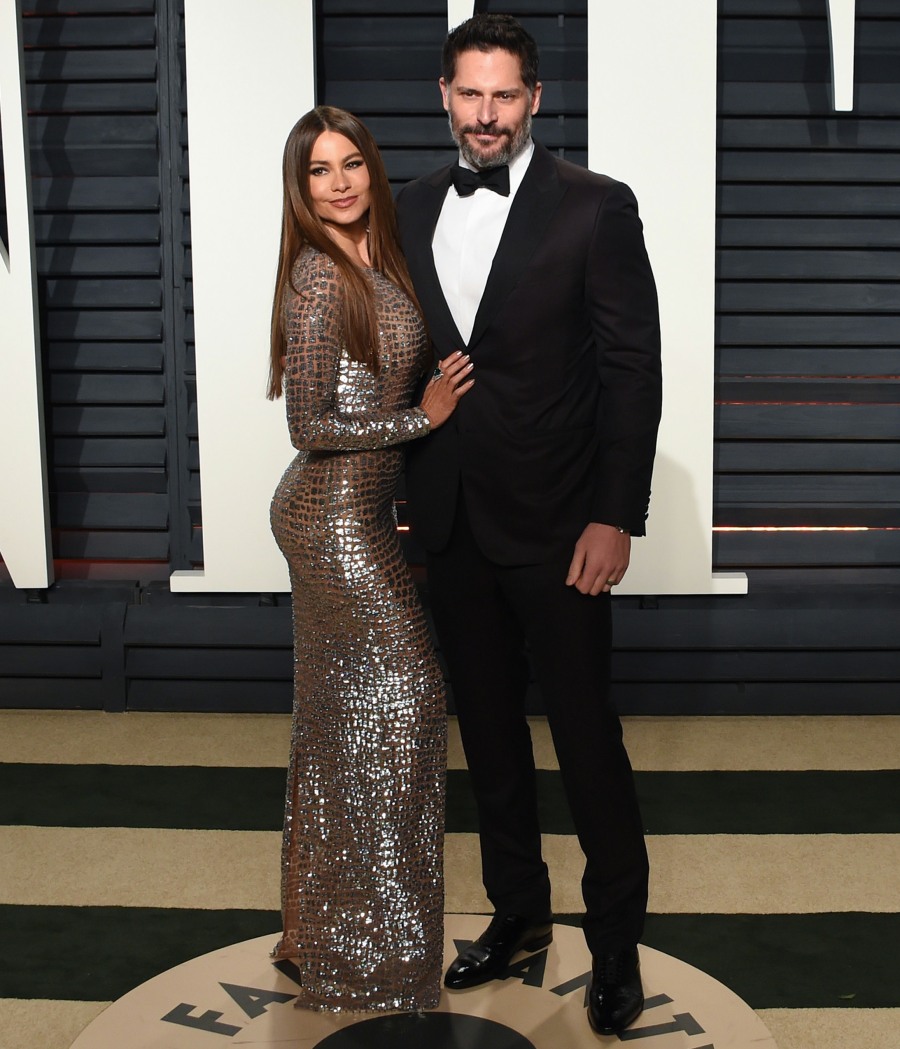 Jon Hamm was there! He looks good.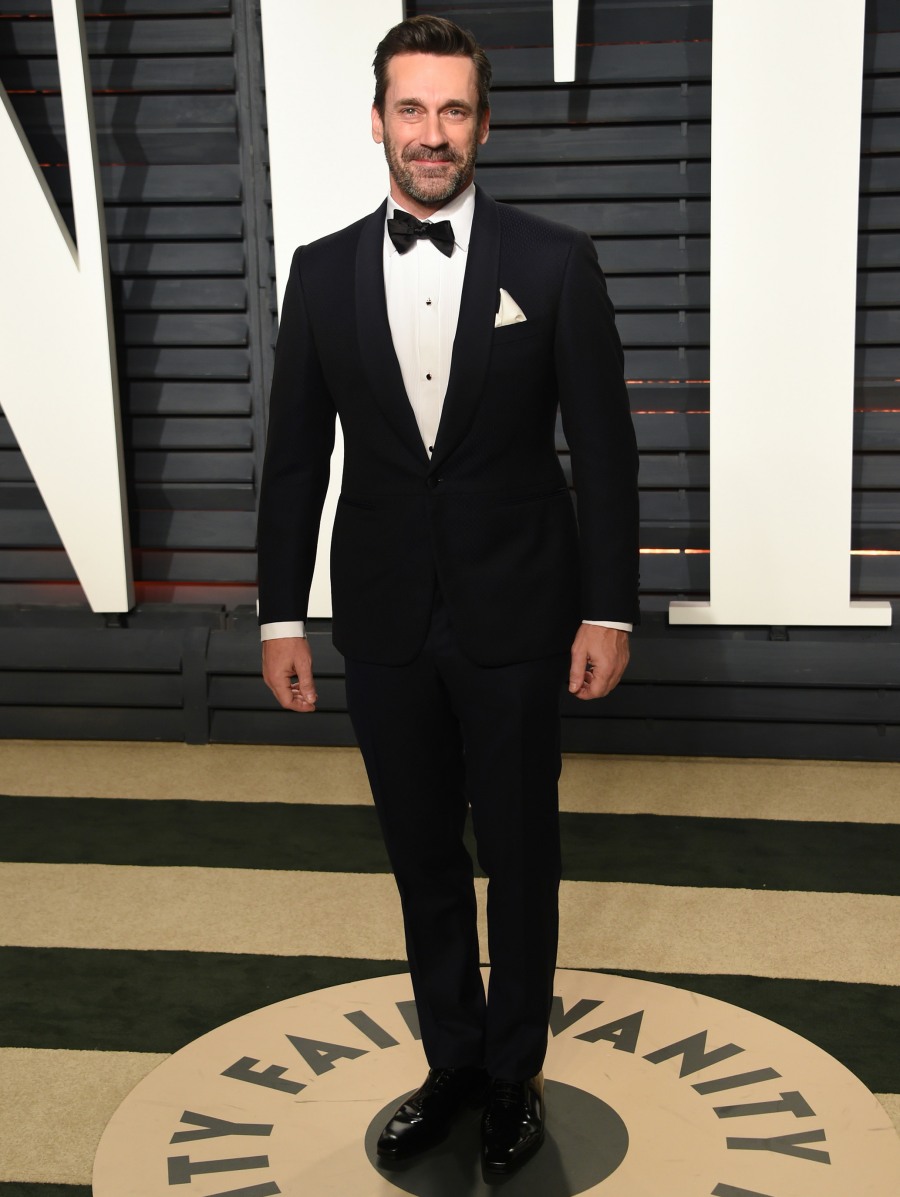 Jerry Hall and Rupert Murdoch attended the party. Jerry looks pretty happy. While I'm sure Murdoch is an evil bastard in business and in general, he seems to adore Jerry.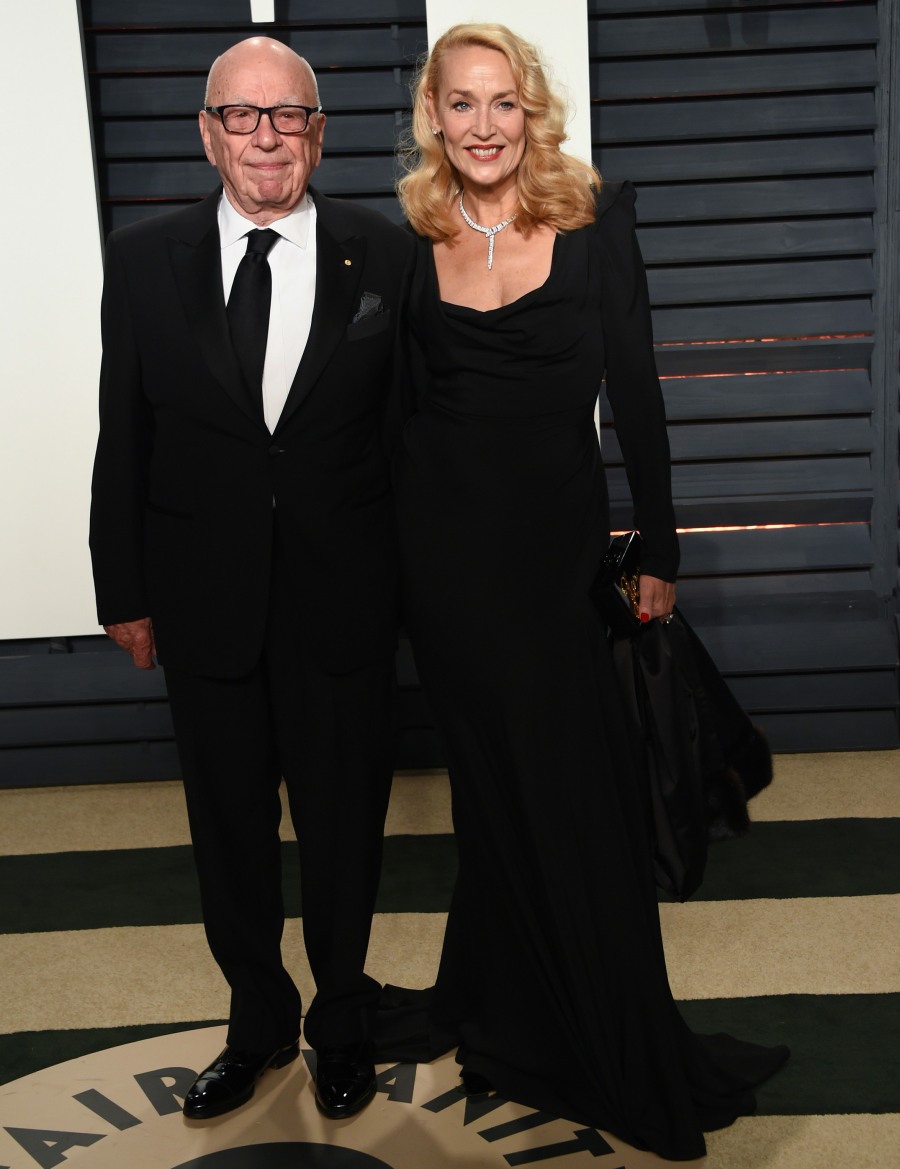 Alessandra Ambrosio in Ralph & Russo. Ugh, she's so try-hard.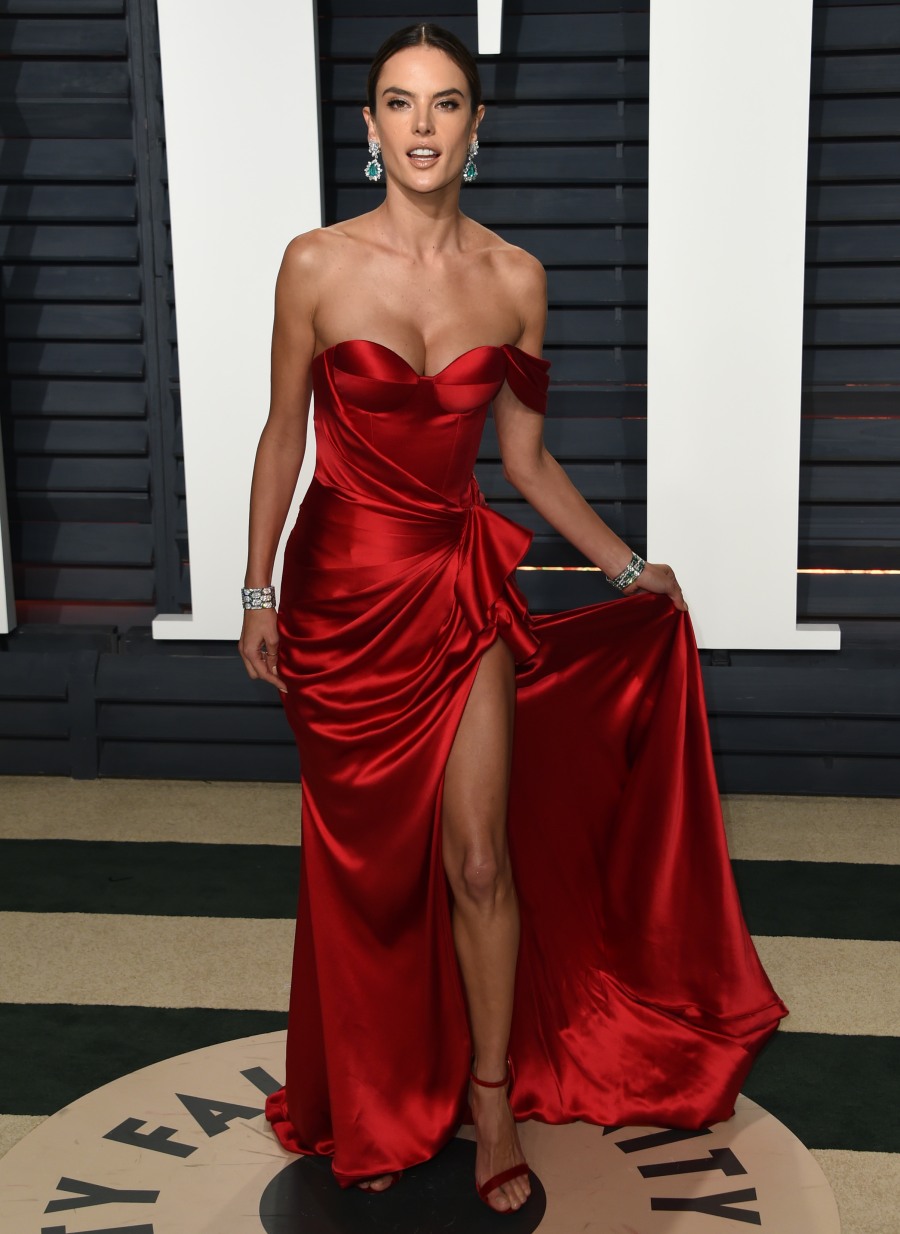 Photos courtesy of Fame/Flynet.