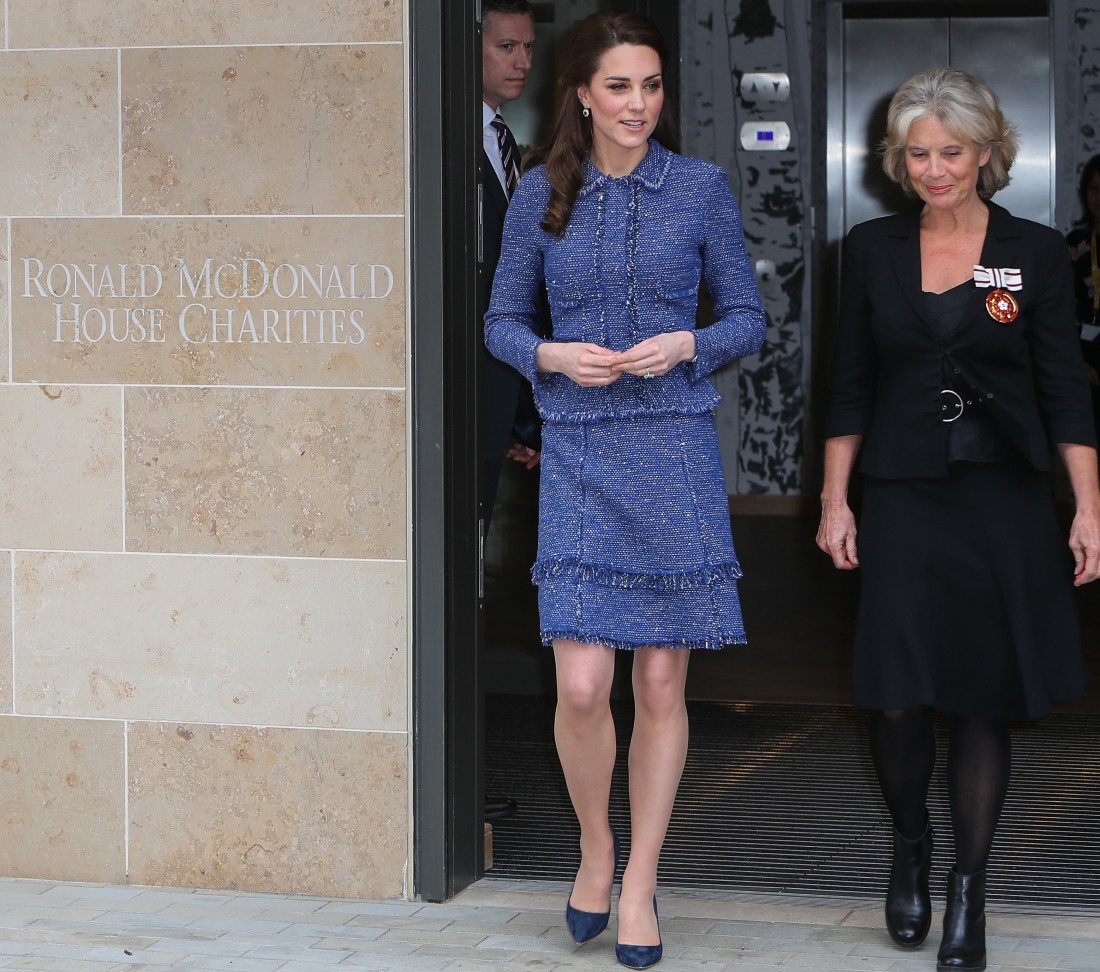 Here are some photos of the Duchess of Cambridge out and about in London today. This is her second event in 24 hours – last night she made an appearance at a reception at Buckingham Palace. This morning, Kate made a trip to Ronald McDonald House Evelina London, which is "home away from home" for families of children being treated at Evelina London Children's Hospital. The Ronald McDonald House just opened, and Kate not only met with staffers, she met with some of the sick kids and their families too.
For the visit, Kate wore a new-to-us Rebecca Taylor suit in a blue tweed. The jacket alone retails for $495, so I imagine the entire suit is probably $1000 or thereabouts. I honestly thought this was a repeat, but it's not. Kate has worn blue tweed before, in a similar hue – she's repeatedly worn the same blue tweed Missoni coat (she's worn it as a coat-dress) to several events over the years. But this isn't a coat, it's a real suit. And I feel sort of meh about it. I mean, at least it's not a miniskirt and at least it looks somewhat professional, so I'll give her that. The fringed ruffle on the skirt is killing my soul a little bit though. So twee. Also: her posture is SO BAD.
Other style notes… after being praised for going with a more natural and "dewy" makeup look a month ago, it seems like Kate is back to doing raccoon eyes for day events. And I have no idea what's happening with her hair in these photos.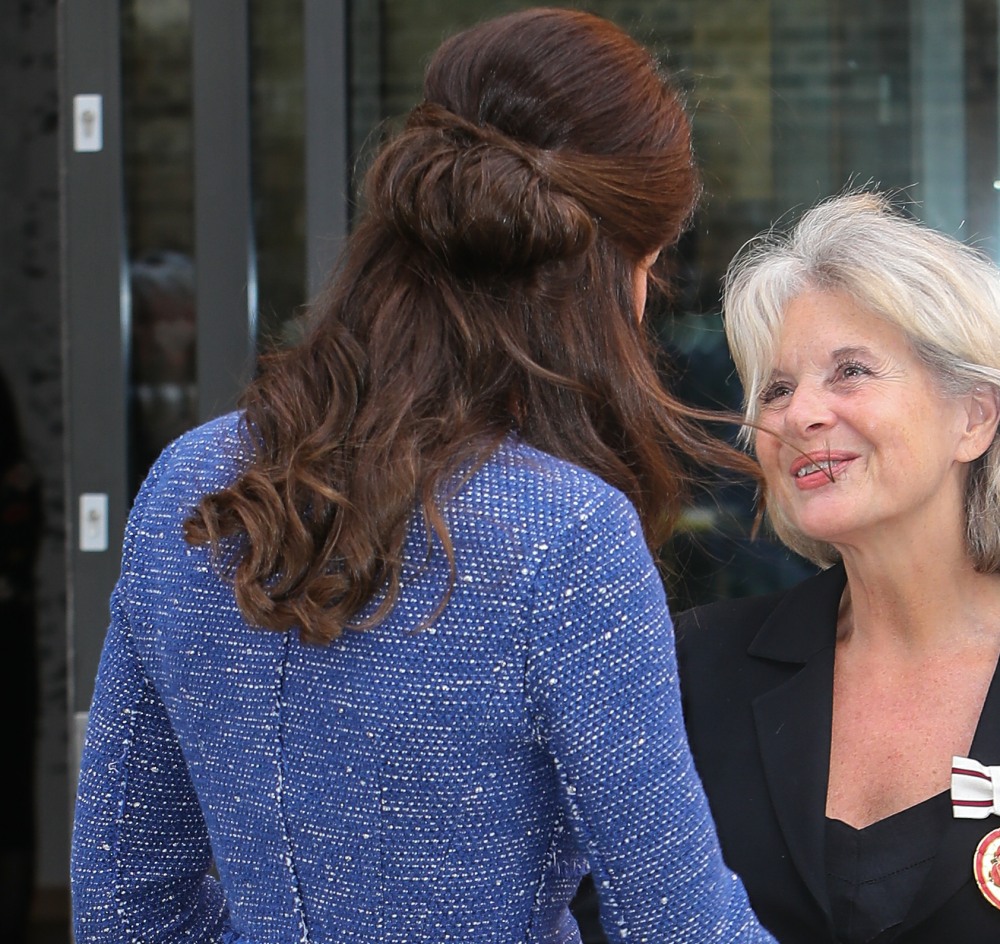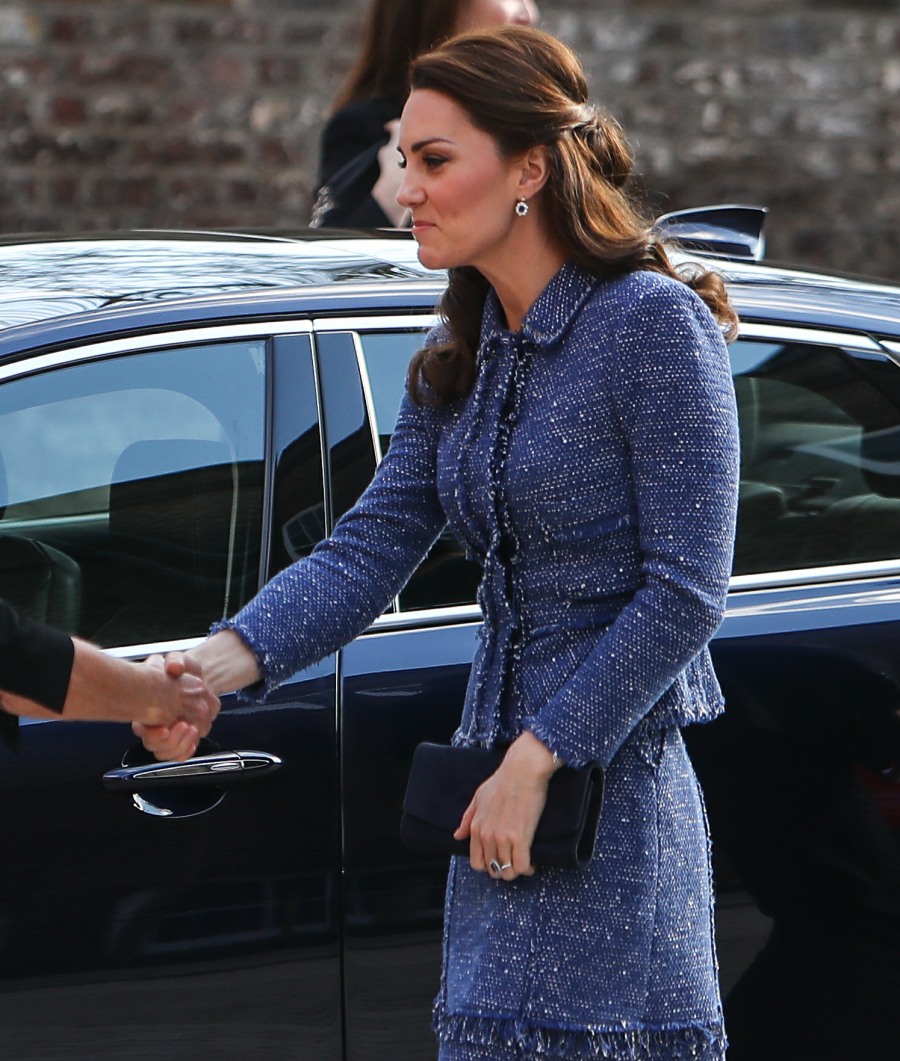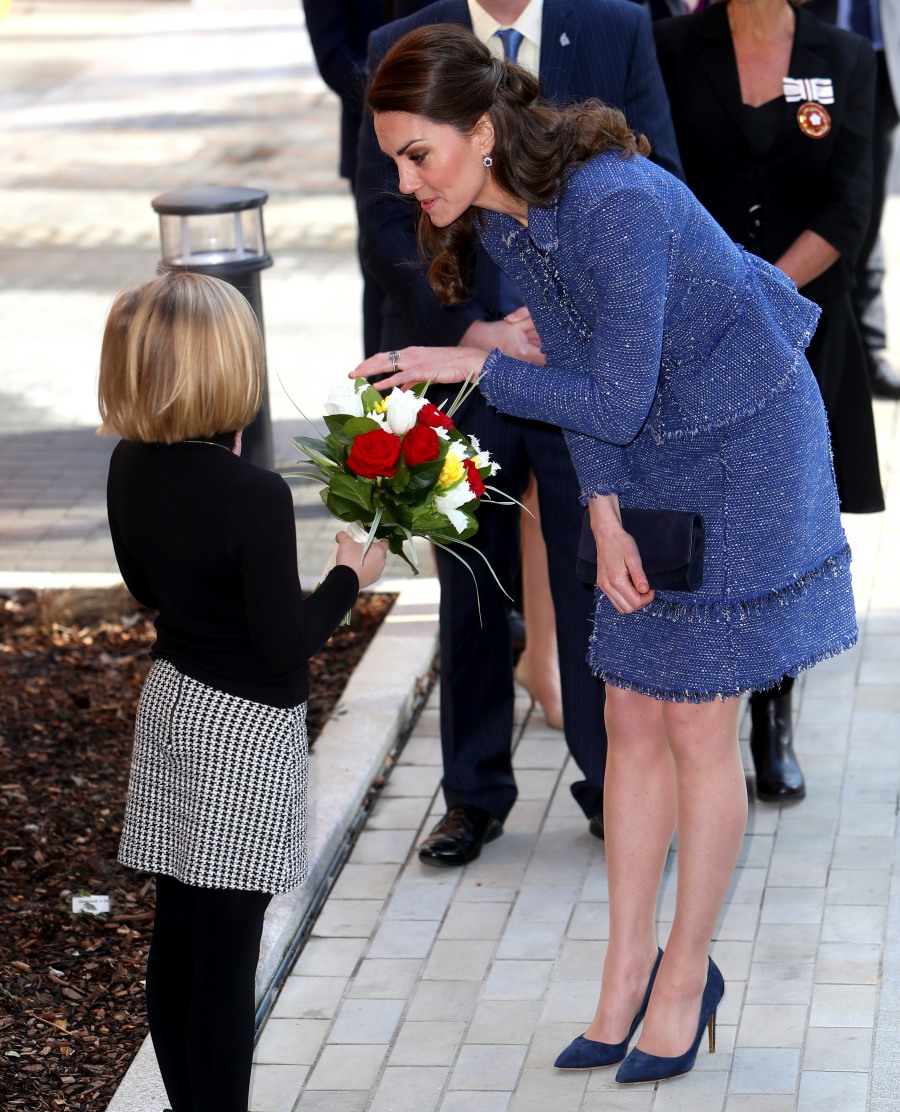 Photos courtesy of WENN.