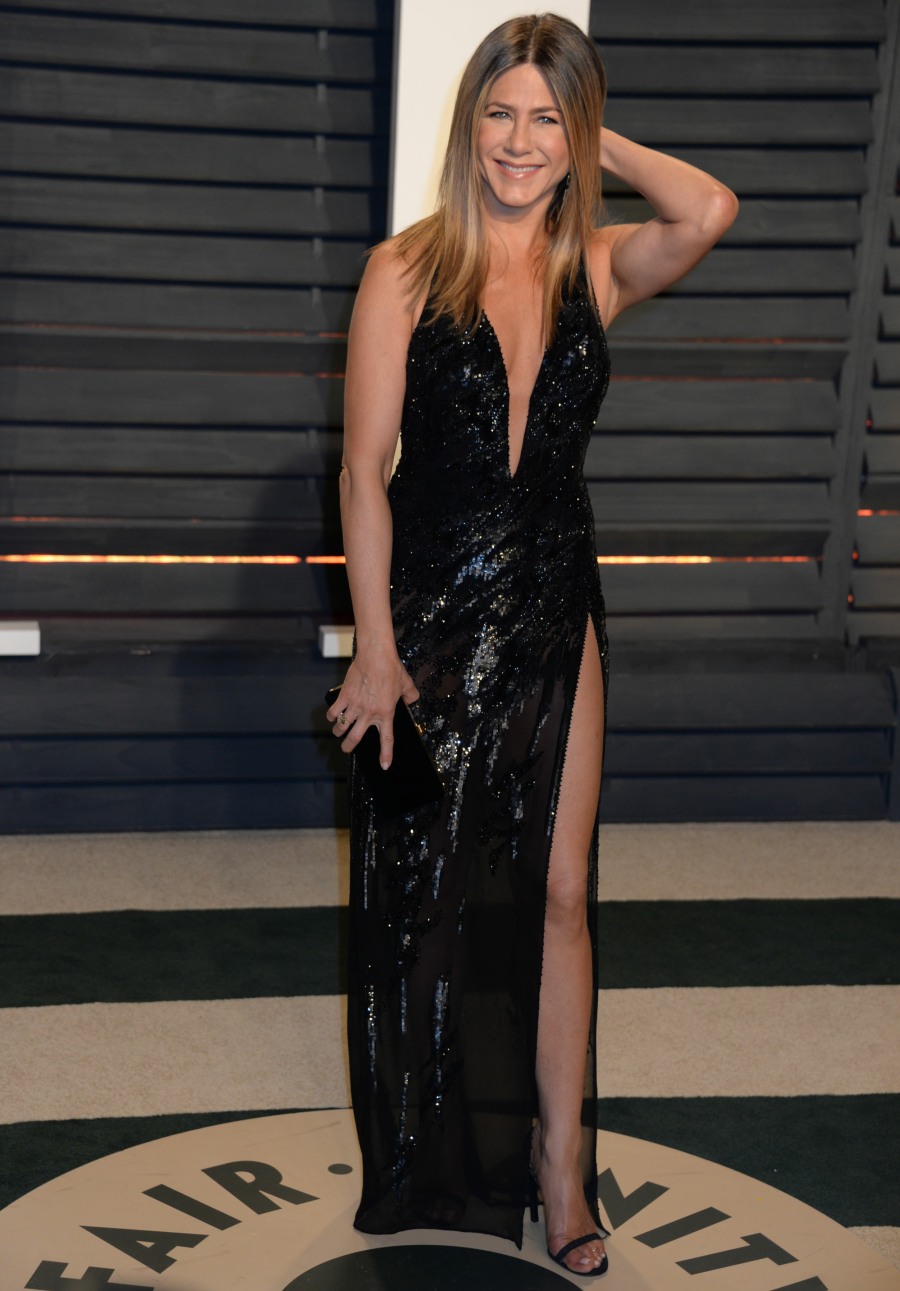 Here are some additional photos of Jennifer Aniston and Justin Theroux at the Vanity Fair Oscar party. As I said on Monday, I was surprised that Aniston didn't walk the carpet for the Oscars. She presented the In Memoriam segment at the Oscars, which is pretty big deal. Plus, I really liked her Versace dress and I wondered why she didn't want to show it off properly on the Oscars red carpet. Who knows? She did pose at the VF party though, obviously. Still, Kathy Hilton – best known perhaps as Paris Hilton's mom – thinks she knows why Jennifer seemed so subdued on Sunday night. Yes, Kathy Hilton "announced" Jennifer's fictitious pregnancy.
Kathy Hilton raised quite a few eyebrows on Monday when she tweeted some false information about Jennifer Aniston. Paris Hilton and Nicky Hilton's mother took to Twitter to make a "revelation" about the 48-year-old actress, writing, "Jennifer Aniston looks so beautiful tonight I am telling you she is having a baby girl. 100/ percent!!!!!!!!!!!" She accompanied the note with several emojis, including happy faces, hearts, flowers and even a four-leaf clover.

Though the tweet has since been deleted, E! News can confirm it was entirely false (and a little strange). Not only is Aniston not pregnant, a source tells us she doesn't even know Kathy and has no idea why she would tweet something like that.

"Shame on her," the insider said, adding, "It's so rude."
What in the world was Kathy Hilton smoking? Seriously, why tweet that out of the blue? Star Mag recently ran a "Jennifer Aniston: Pregnant at 48!" story, but I doubt Kathy Hilton is making a reference to Star, right? In any case, I've noticed a general cooling of those Aniston-pregnant stories in the past year or so. My evidence? That time a People Magazine editor quit by issuing an open letter criticizing the way the magazine conducted their gossip business, and she specifically name-checked the endless series of email chains devoted to "whether Jennifer Aniston is pregnant at 47 because of those tummy photos and what kind of mom will she be, when really she just had an extra burrito at lunch; but oh, wait, the rep says it's just a rumor so there's no story this week after all." That's the cycle, and sure, Aniston used to stoke those gossip flames in the good old days. But nowadays, can we just give Aniston's womb a break?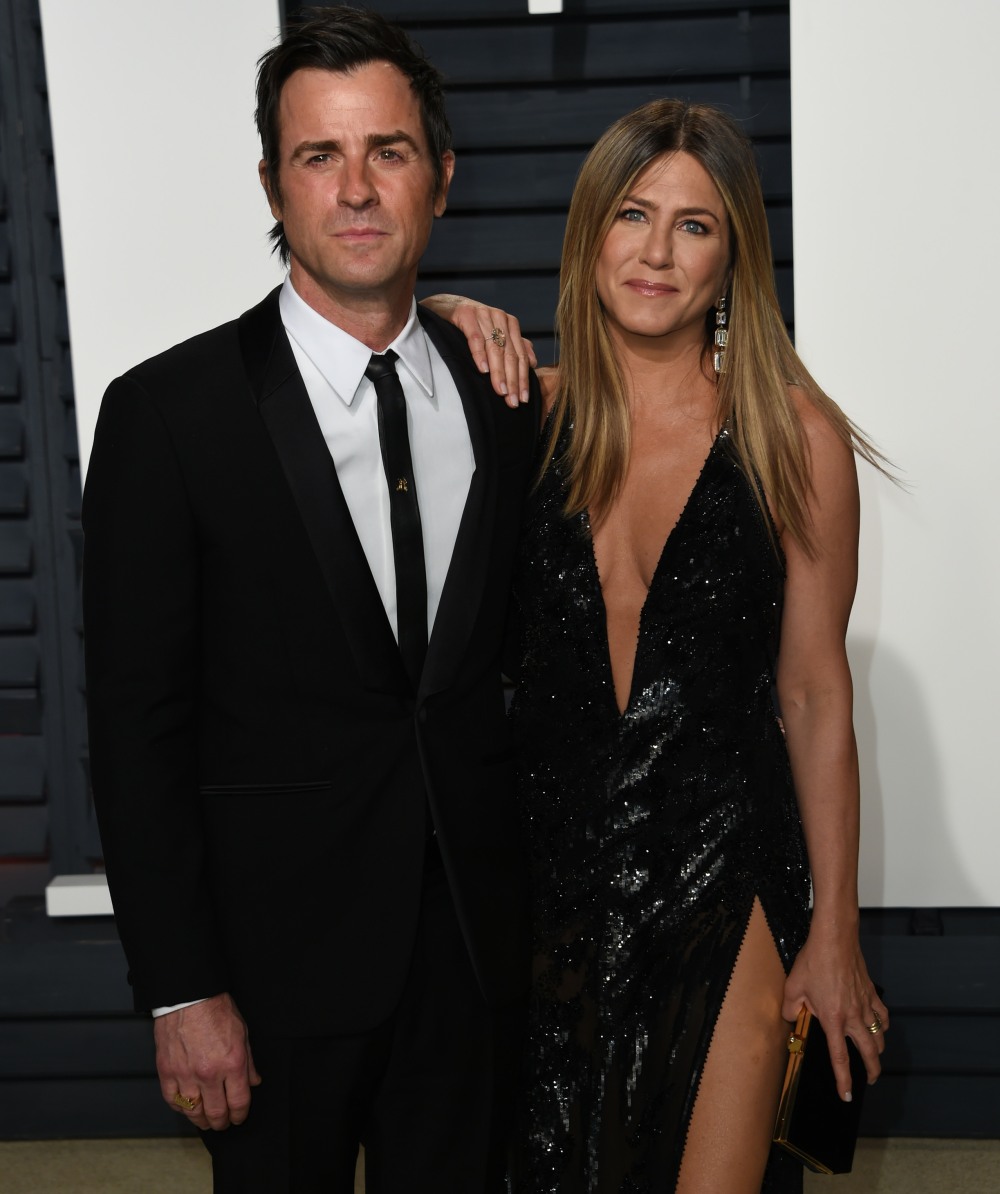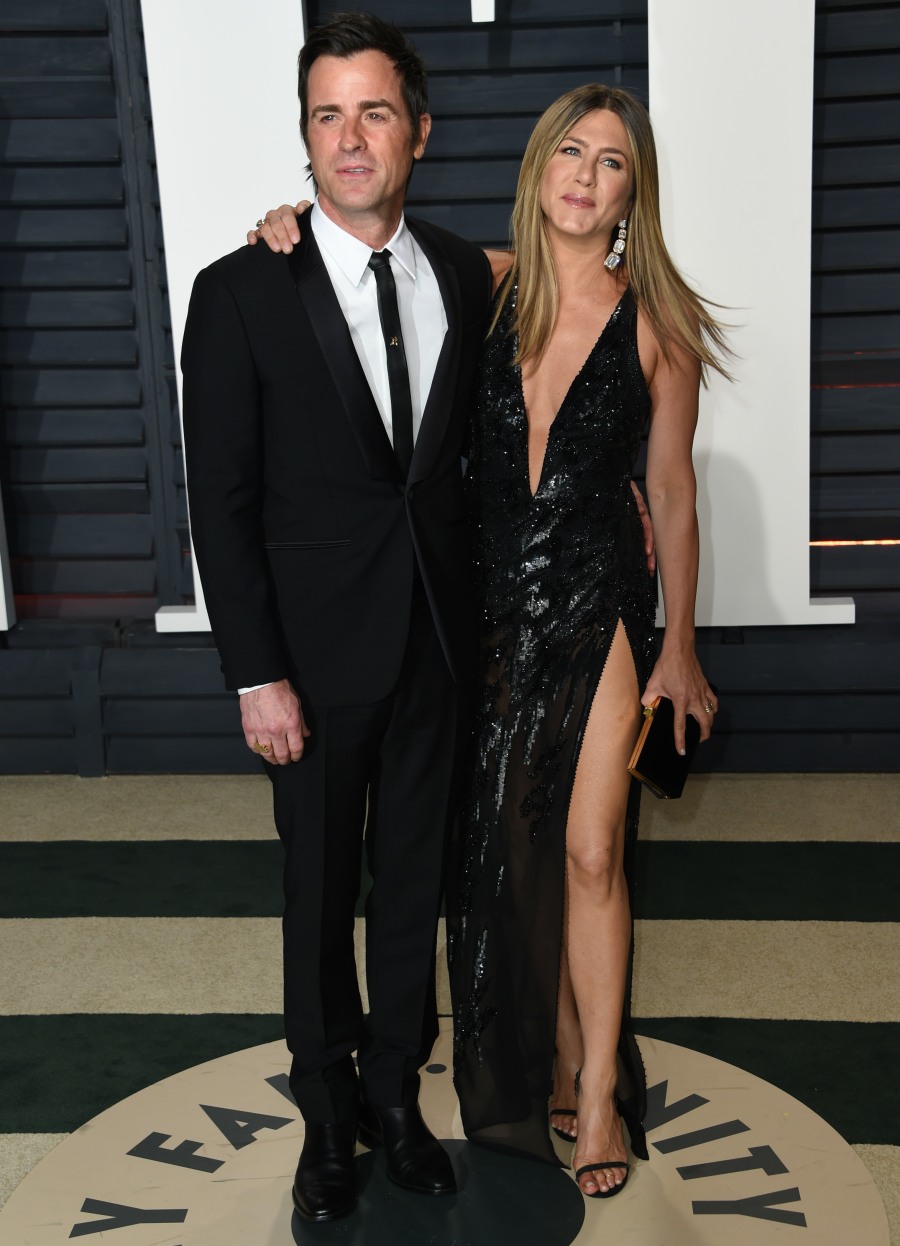 Photos courtesy of Fame/Flynet.