I am not going to even try and hide my affection for Neil Patrick Harris and his husband David Burtka, so I hope I'm not coming off as overly biased. Not only do the two manage to top themselves every year in the Halloween costume department, they take twins Gideon and Harper on some kick-ass vacations. This past weekend was no exception, as the Harris-Burtka clan traveled to Miami for the Food Network & Cooking Channel's South Beach Wine & Food Festival.
You'd think that if the family was going to Florida, the kids might prefer going to Walt Disney World, but it sure looks like they were having a blast, as evidenced by a picture Neil posted of his 6-year-old son and daughter leaping into the pool.
Neil, currently the celebrity spokesperson for Heineken Light (a sponsor for the festival), managed to get a little sly product placement in, drinking from the brand's distinctive green bottle in front of a sign touting the brew. The caption on the photo demonstrated NPH's ever-present sense of humor, reading, "Nothing says 'Bienvenido a Miami' more than a #HeinekenLight… well maybe the sign behind me is a close 2nd."
Further cementing my love and adoration, Neil and David, who is actually a trained chef, sponsored a Bloody Mary Brunch – a/k/a Heaven on Earth – during the fest and posted a family selfie on the way to the festivities. Talk about a "Sunday Funday," am I right?
It seems this food festival could have trumped Walt Disney World as a better vacation for Gideon and Harper because they are quite the foodies. Back in 2015, David told food blog The New Potato that he loves to cook for his husband and kids and no foods are really off-limits. David says ceviche, grilled fish and lots of sous vide proteins are on the menu. When asked if he felt his kids were foodies, David enthusiastically replied,
My kids are crazy eaters. They have incredible palates. Gideon eats everything you put in front of him. His passion for cooking and eating good food is in his soul. His favorite foods: Clams, sushi, octopus, grilled pork, steak, Parmesan cheese, ginger, mint, cinnamon and coconut. Harper likes very strong and briny flavors. Some of her favorites: Oysters, sardines, prosciutto, capers, duck liver, miso, and anything chocolate.
David has further instilled a love of good food in his kids by recently setting up a Chopped Junior-themed playdate for the twins and their friends. Neil told PEOPLE Magazine that the six young participants – split into two teams – were presented with mystery baskets of ingredients, just like on the show. Unlike the show, "The teams each had a mentor—David's culinary assistant Susan and Michael Symon's sous chef—because that's how we roll sometimes," Neil joked. He went on to add, "They had all these special ingredients, and I was the sole judge, and they did three courses." Team Gideon took the victory, cooking one of Papa Neil's favorites, nachos, which he describes as his "kryptonite." Harper got kudos for her team's plating skills. They're six. Six. David posted a collage of the junior chefs on Instagram. Between these photos and my addiction to Masterchef Junior, I'm feeling culinarily inadequate right now.
I love these guys and I love this family. I like to travel, I would consider myself a foodie, and I love to dress up for Halloween. How do I score an invite to their house?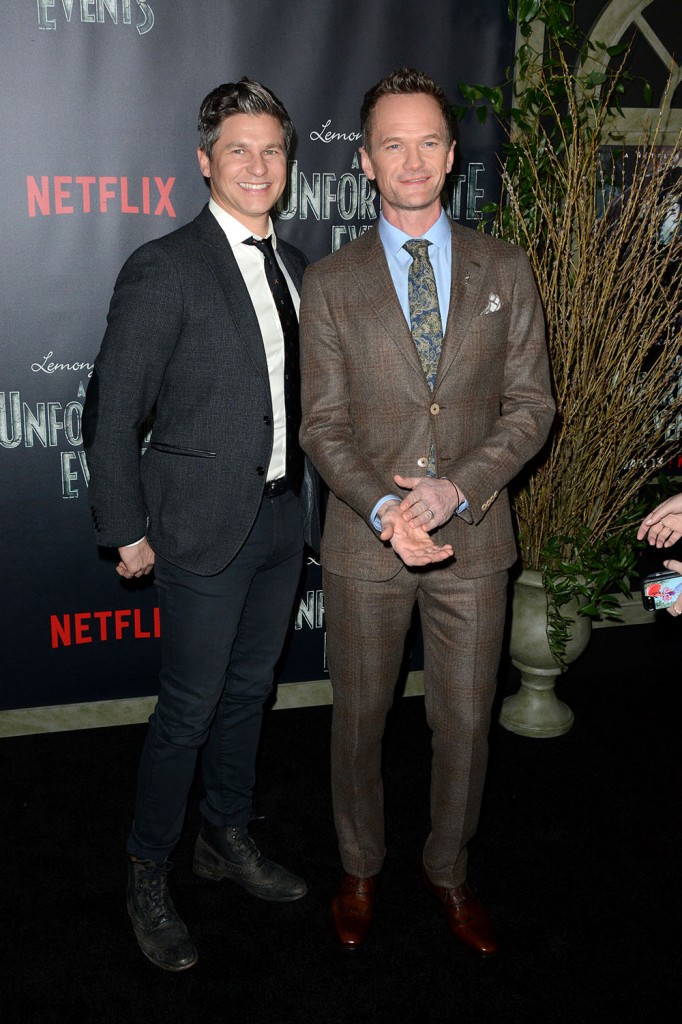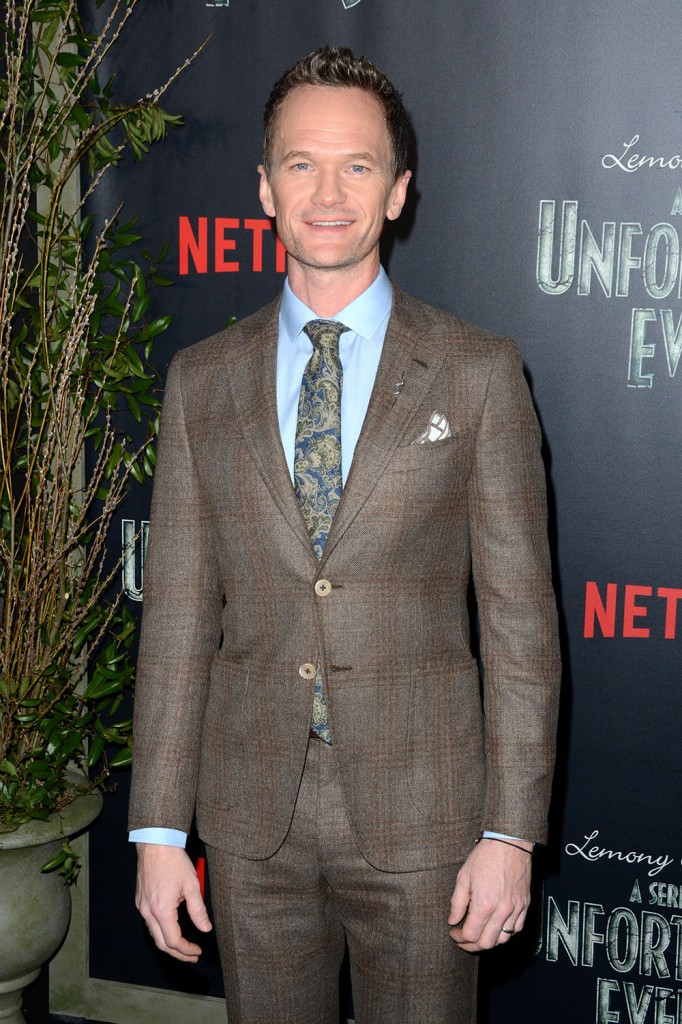 Photos: Getty Images, WENN.com