We've heard for some time that Melissa Rauch and Mayim Bialik get paid significantly less than all their male costars, plus Kaley Cuoco, earn per episode on The Big Bang Theory. I assumed that the salary details which were leaked were never confirmed, which is that Kaley Cuoco, Jim Parsons and Johnny Galecki each make a whopping one million an episode while Kunal Nayyar and Simon Helberg get $750k and Melissa Rauch and Mayim Bialik make just $100k per. Those numbers seem to have increased somewhat in that the four male stars plus Kaley, who were all there since the beginning of the show in 2006, all make $1 million per episode now, according to Variety, while Bialik and Rauch get $200k. Of course these are large numbers, of course no one is hurting for cash, but when you consider that Rauch and Bialik are making 20% of the salary of the next highest paid male stars it's a problem. Rauch and Bialik came on in the third season and this seems to have been used as justification for their lower pay. Judging from the few episodes I've seen they're as central to the plot as the other characters. So as the cast negotiates for the last two seasons of the hit show, the five at the top of the pay scale are each volunteering to take a $100k pay cut an episode to pass the wealth along to Bialik and Rauch. That's really nice actually, but why is it even necessary?
The last hurdle to Warner Bros. TV and CBS clinching a two-season renewal of "The Big Bang Theory" is setting a new contract with actresses Mayim Bialik and Melissa Rauch.

According to multiple sources, the five original cast members on the show – Jim Parsons, Johnny Galecki, Kaley Cuoco, Kunal Nayyar and Simon Helberg — made the extraordinary gesture of taking a small pay cut to free up money for raises for Bialik and Rauch. The move is evidence of the strong camaraderie among the key players on the show that remains primetime's most-watched comedy. The general harmony behind the scenes has also contributed to the show's enduring creative strength, bolstered by the comedic chops of the core ensemble.

But as the dealmaking for what might be the final two seasons of "Big Bang" hits the home stretch, reps for Bialik and Rauch are said to be pressing for the studio to add some more coin to their paychecks as well.

Bialik and Rauch both joined "Big Bang" in season three and thus have to date earned significantly less than their co-stars. Both actresses are in the $200,000 per episode range this season, the show's 10th, compared to $1 million per episode for the original five.

In the renewal talks that began late last year, the original cast members agreed to take a $100,000 cut in salary for the prospective 11th and 12th seasons to free up $500,000 to fund raises for Bialik and Rauch.

If Bialik and Rauch split the $500,000 from their co-stars, both would rise to nearly $450,000 an episode, or more than $21 million for the two-year, 48-episode deal. The question now is whether the two will hold firm for parity, or at least closer to parity, with the other stars. Negotiations on Bialik and Rauch's deals are just beginning in earnest this week.
I don't understand how there's no enough money in that hugely popular show to pay Bialik and Rauch more without dipping into their costars salaries. Like I get that this is a show of solidarity from the higher paid stars who were there longer, and that's really wonderful of them, but couldn't the network and producers just up the pay for Bialik and Rauch? It seems cheap and sexist of them to pay them so much less, especially when the male stars are making so much more. Variety has a bunch of analysis about how Big Bang isn't as profitable as it used to be and how costs are up for the show, but it seems like they set Bialik and Rauch up to have low salaries and they don't want to give them pay equity. It's telling there's room for four men but just one woman at the top of the pay scale.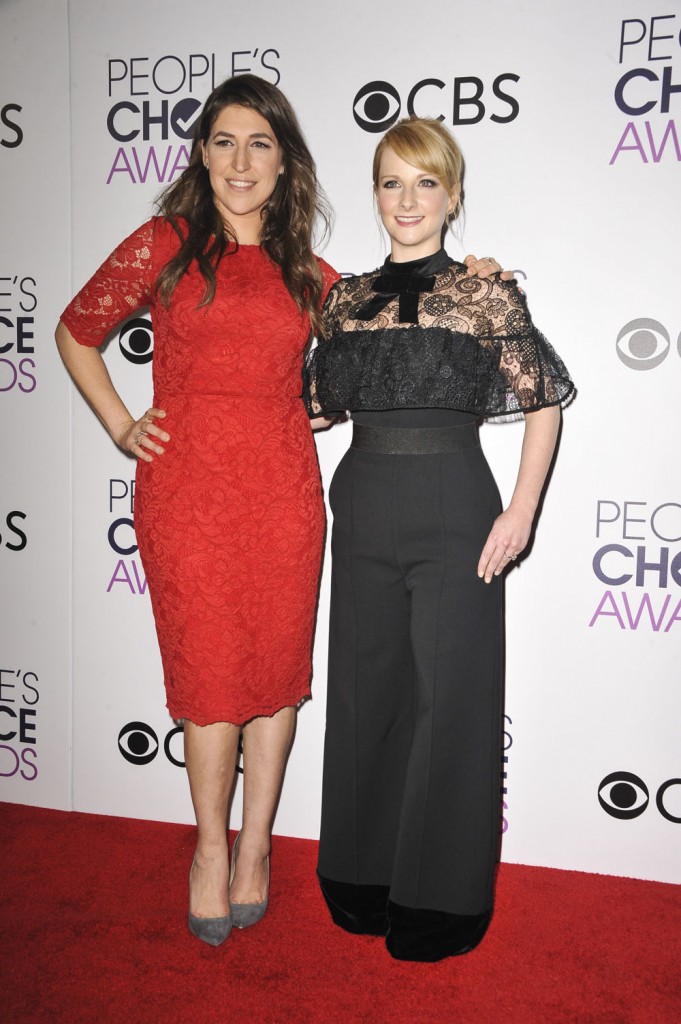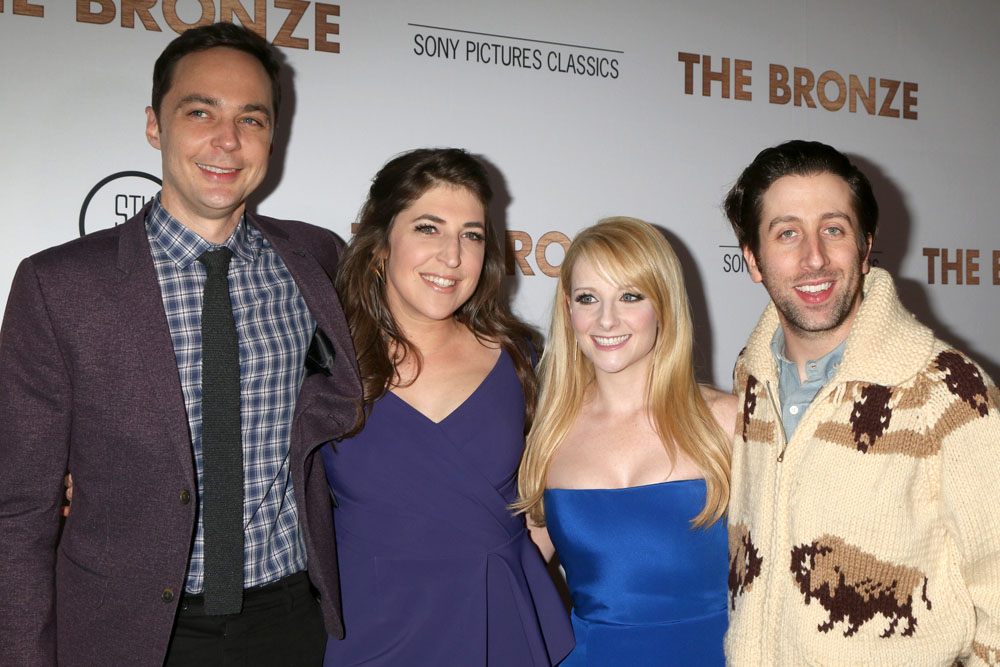 photos credit: WENN and Getty