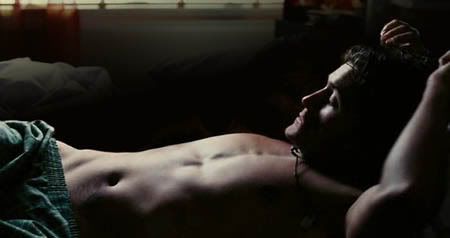 The United Kingdom issue of Cosmopolitan magazine has issued a list of eleven eligible, desirable men.
Why eleven? And who are they?
1. Orlando Bloom –Actor from Pirates of the Caribbean.
2. Wentworth Miller – That guy from Prison Break.
3. Prince Harry – British prince, not the one who's going to be king.
4. Prince William – The other British prince who will be king of England.
5. Jude Law – If you don't know who Jude Law is, rent Alfie and Closer.
6. Lewis Hamilton – Formula one driver
7. Robbie Williams – British pop star. Very tattooed and sexy.
8. Jason Orange – Used to be in a band with Robbie Williams. Who picked him?
9. Alex Zane – English actor.
10. Sam Branson – Richard Branson's son.
11. David Gandy – Model.
For your viewing pleasure, click here to check them out.
Orlando Bloom secured 21% of the vote, and I'm guessing a lot of it is based on his Prince Charming role as Will turner in Pirates of the Caribbean, and less for his role as a long haired elf in Lord of the Rings.
If only the real princes, William and Harry, could be as attractive as Orlando. Every time a poll comes out of Britain those two seem to feature highly, but I wouldn't describe them as sexy at all. Then again, the Cosmopolitan survey was ranking them on desirability, and royalty is perhaps desirable. I'm a little unsure about the family as a package though.
Picture note by Celebitchy: Pictures via the OMG, Orlando Bloom is hoooooot! thread on the JJB board, which has over 110 pages of people agreeing that Bloom is indeed hoooooot and posting picture proof.