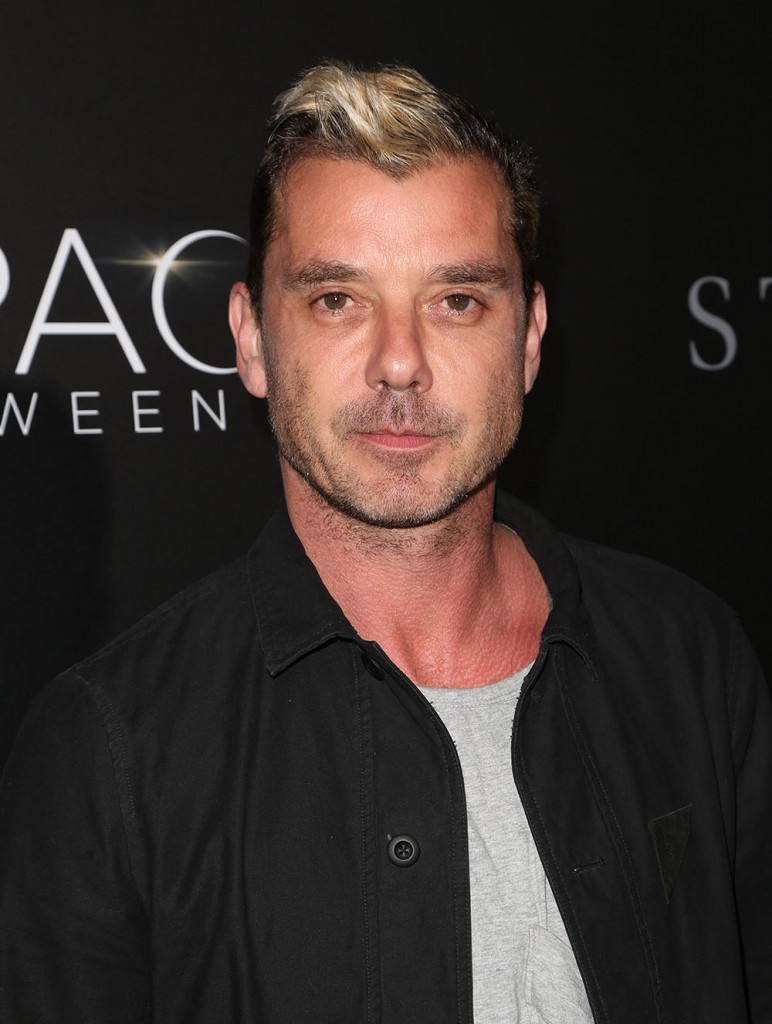 Gavin Rossdale, whose music with Bush was part of the soundtrack of my twenties, is finally releasing some new music with the band that put him on the musical map. Bush's new album, their first in three years, is titled Black and White Rainbows and is hitting stores on Friday, March 10. The band will tour in support of the new album, their seventh, this summer. While making the promotional rounds for the new release, the 51-year-old singer fielded some questions about his messy personal life.
Gavin told US Weekly that the new album is "the rebirth, the relaunch and reset. It's a restart." It seems he's been trying for a while to do the old ctrl+alt+del on his life, after splitting from Gwen Stefani in August of 2015, after 13 years together. Their divorce was finalized in April of last year and Gwen moved on to date some country singer. As for Gavin, the spilt, which was his fault, was harder that he thought it ever would be. He told USn"We're all products of nuclear families. My parents have been married three times each. I'm just a junior. I never thought I would get divorced. But it just happens. All these life things." Didn't Gavin recently request that we quit talking about this split? I guess anything to sell a record, huh?
Regarding his post-divorce life, Gavin admitted, "There's been a lot of pain and sadness. It really teaches you perspective on life. It's really health, happiness and safety. After that, I don't know what there is other than that."
As for the music (Remember? He's got a new album coming out next week), Gavin tried not to make the whole album about the split, telling Entertainment Tonight, "I just tried to be mindful of having elements of my own life and then elements of things going on around us. Because you can't be so self-absorbed that you just write stuff about yourself." He did confess that he was able to work through some issues through songwriting, but kept some songs he felt "weren't right" off of the finished product, saying, "They were written for me to write, in the purest sense. Just to write to kind of escape my life a little bit or to understand it."
What's really gotten Gavin through the tough times is his relationship with sons Kingston, 10, Zuma, 8, and Apollo, 3. Despite having the sads after the divorce, Gavin asserted that, "It's a really great time for me and my boys." The boys may have inherited golden pipes from their famous parents, but the world won't know about that for a while, at least. Gavin told People that he's tried to encourage the boys to follow in their Dad's musical footsteps, but that has yet to happen. He said, "I asked them to sing on the record, but they totally turned me down. I wanted them to because they've got great voices and sound really good. As they've gotten older, they've got really nice, really pretty voices — maybe next record … if I can afford them! They're probably out of my league!"
That's not to say that the kids won't be jointing Dad on a few tour stops – because, as Gavin put it, "It's brilliant, they just love it. They go mad." They like life on the road and they have rock star names. Could this trio be the next hard rock Hanson? That would actually be kind of cool.
As for Gavin, currently on British television as a judge on The Voice UK (and working in the shadow of Wales' most precious gift to the world, SIR TOM JONES), he's not quite sure if another marriage is on the horizon, confessing, "I'm not sure I'll ever go at it again." His present goals aren't too lofty, as he put it, "I'm trying to be a really good dad and make good records and shoot good TV shows."
Gavin. You're only 51. There's plenty of time to give love another go – but that's coming from a hopeless romantic. I've been divorced since 2013 and I have managed to go on and live my best life. Get it together, Rossdale.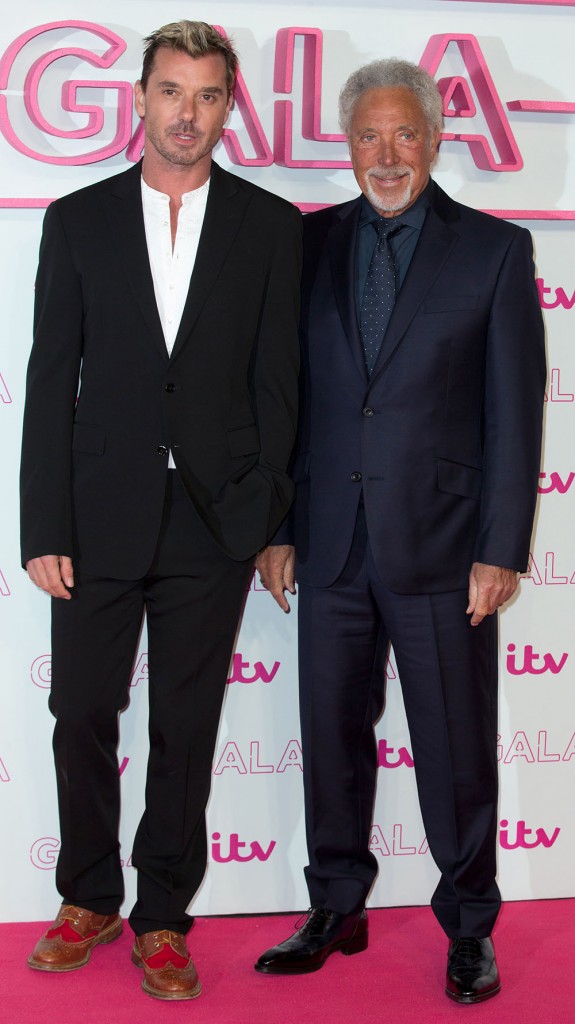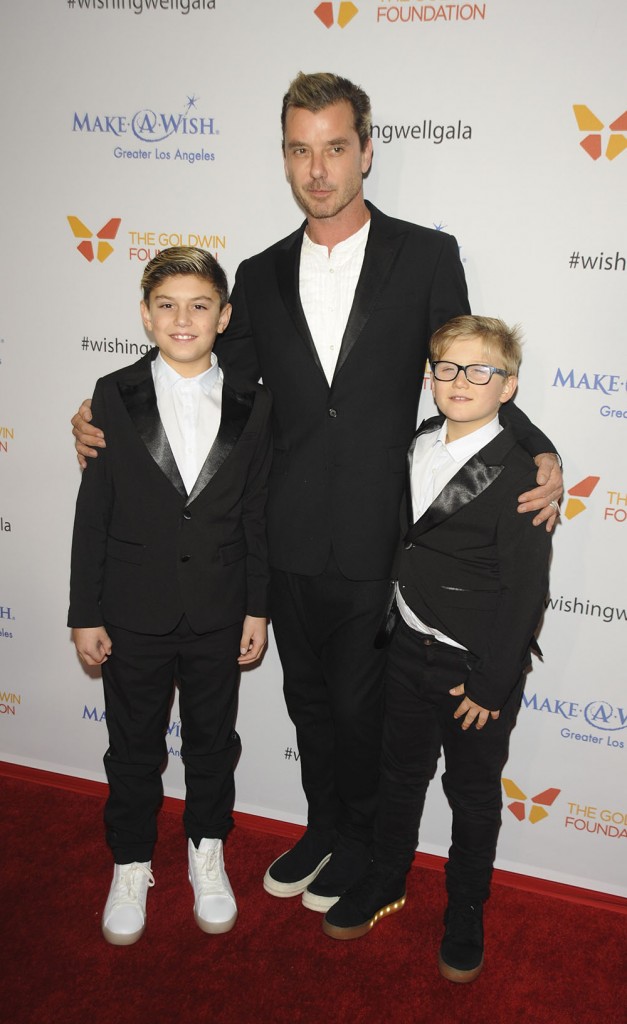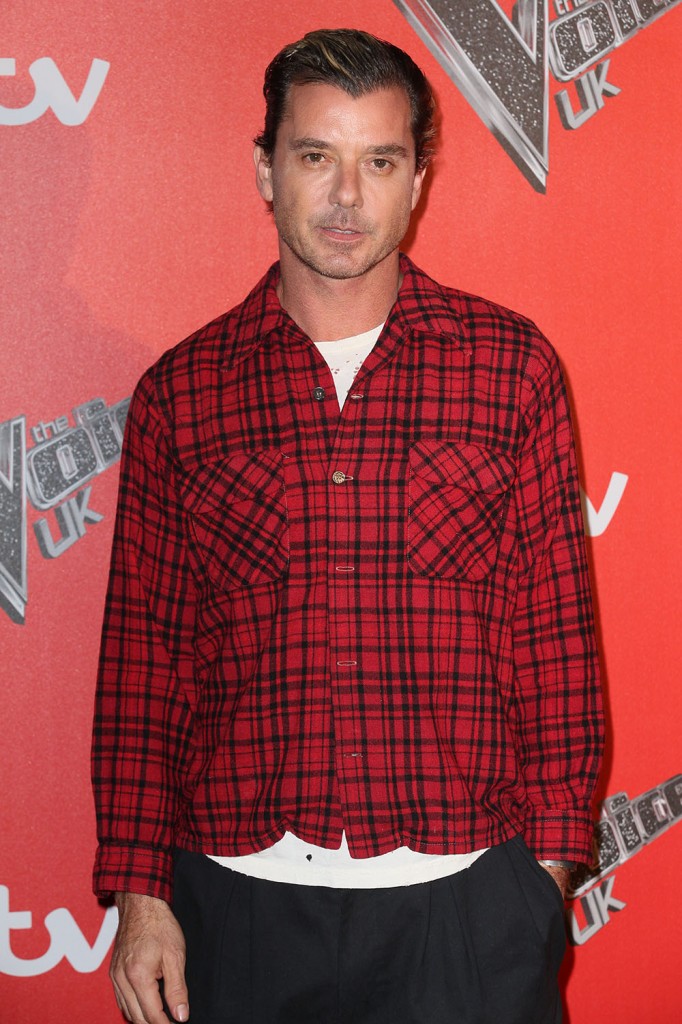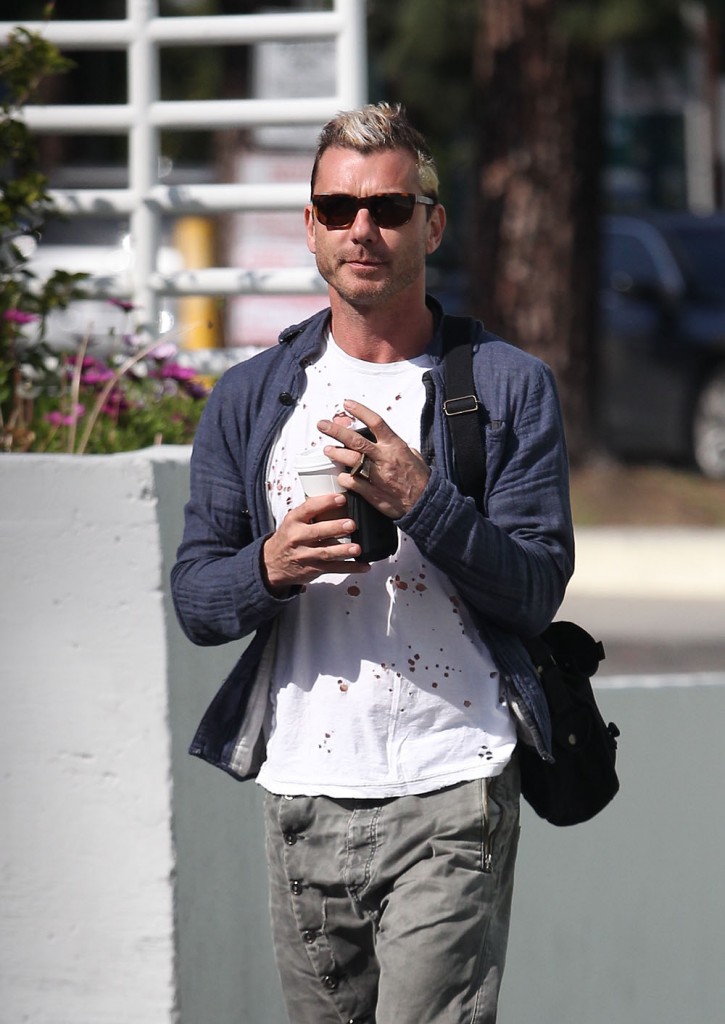 Photos: WENN.com