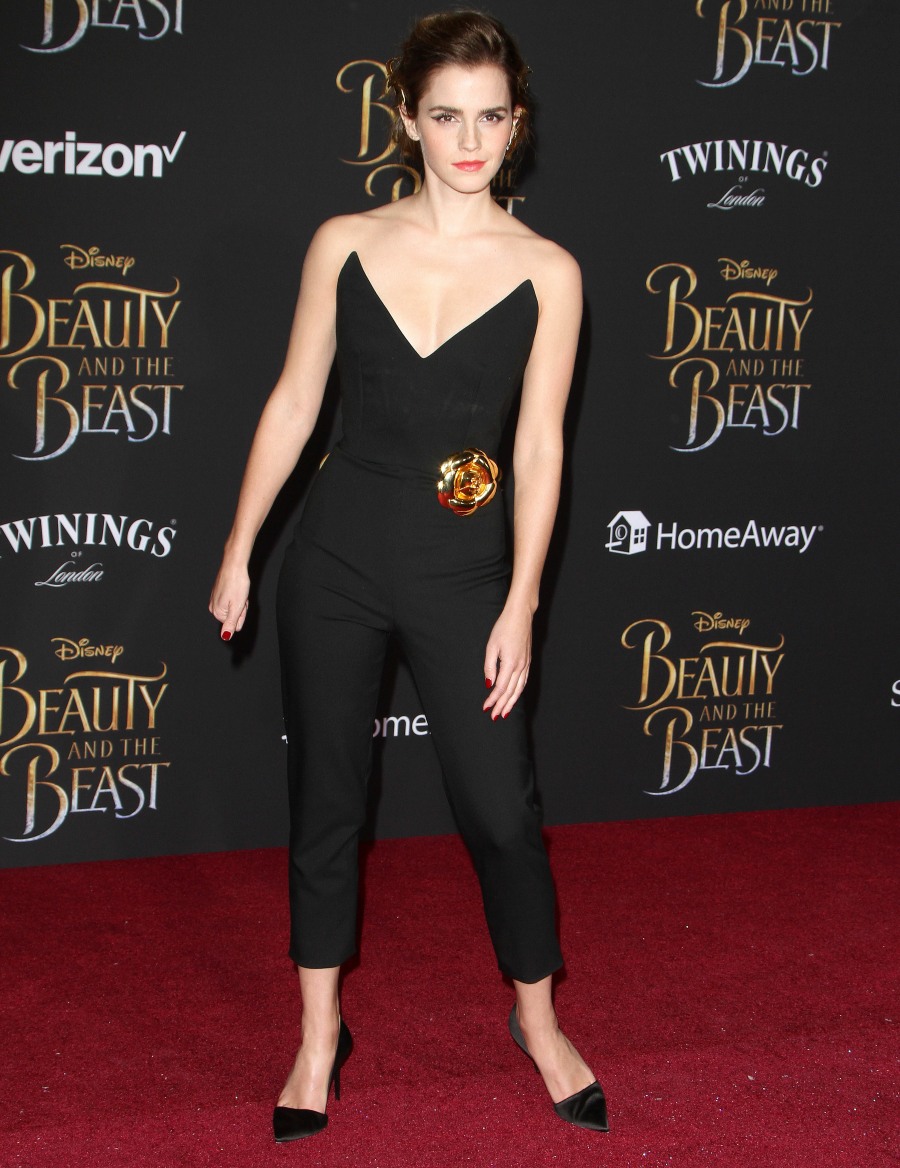 Here are some photos from the huge (BIGLY!) premiere of Beauty and the Beast in LA last night. Emma Watson was obviously the big star of the premiere, and I'm so pleased that she didn't wear another blah, neutral-ish gown. This might actually be my favorite look from the Beauty promotional tour! Emma wore a jumpsuit by Oscar de la Renta and the cut is perfect and flattering. I love the gold rose brooch at her waist (also de la Renta) and I LOVE her hair here. A+ look from Emma, and I'm saying that as someone who usually finds her style to be so blah. My one minor quibble is that I wish the background wasn't black, because she seems to "blend" into it.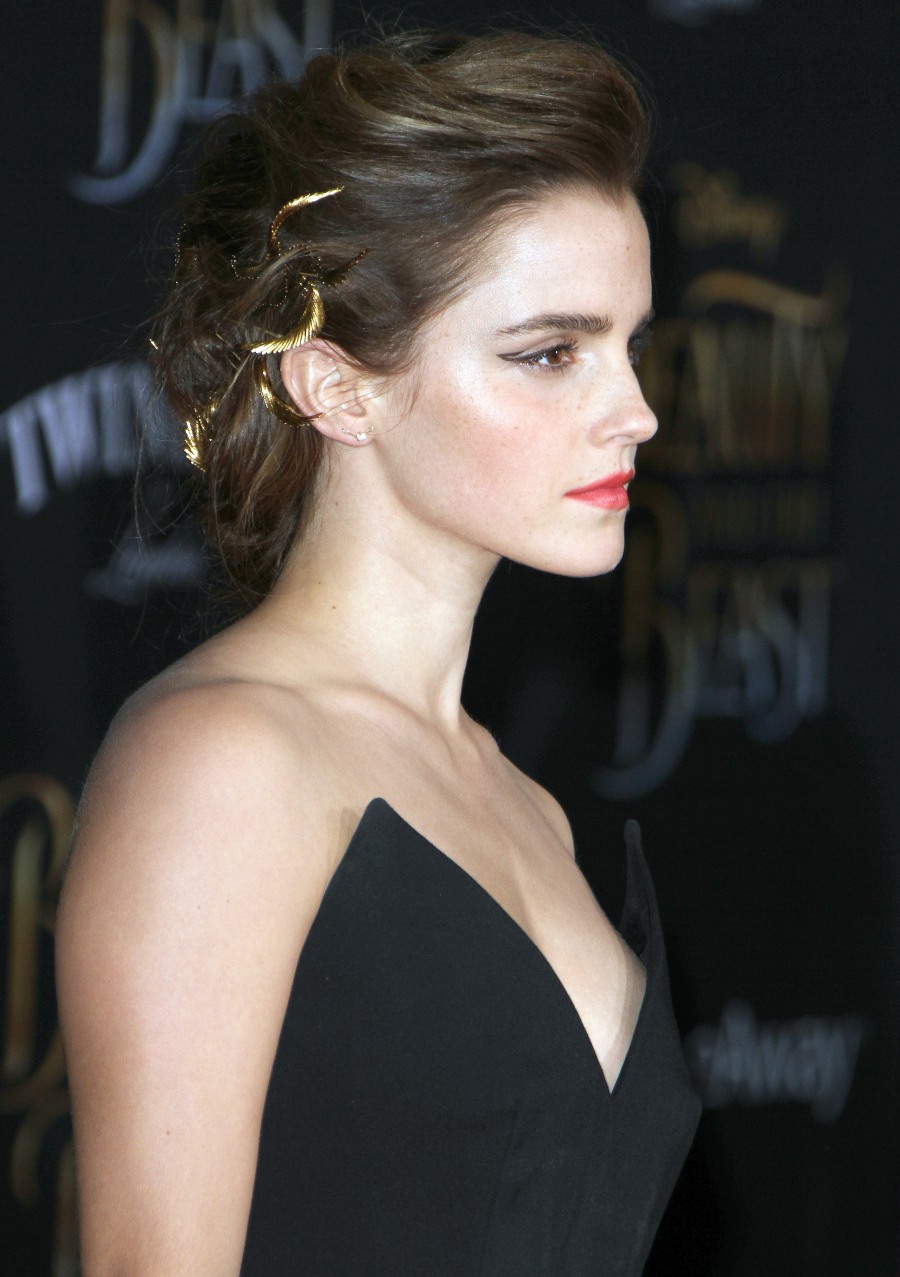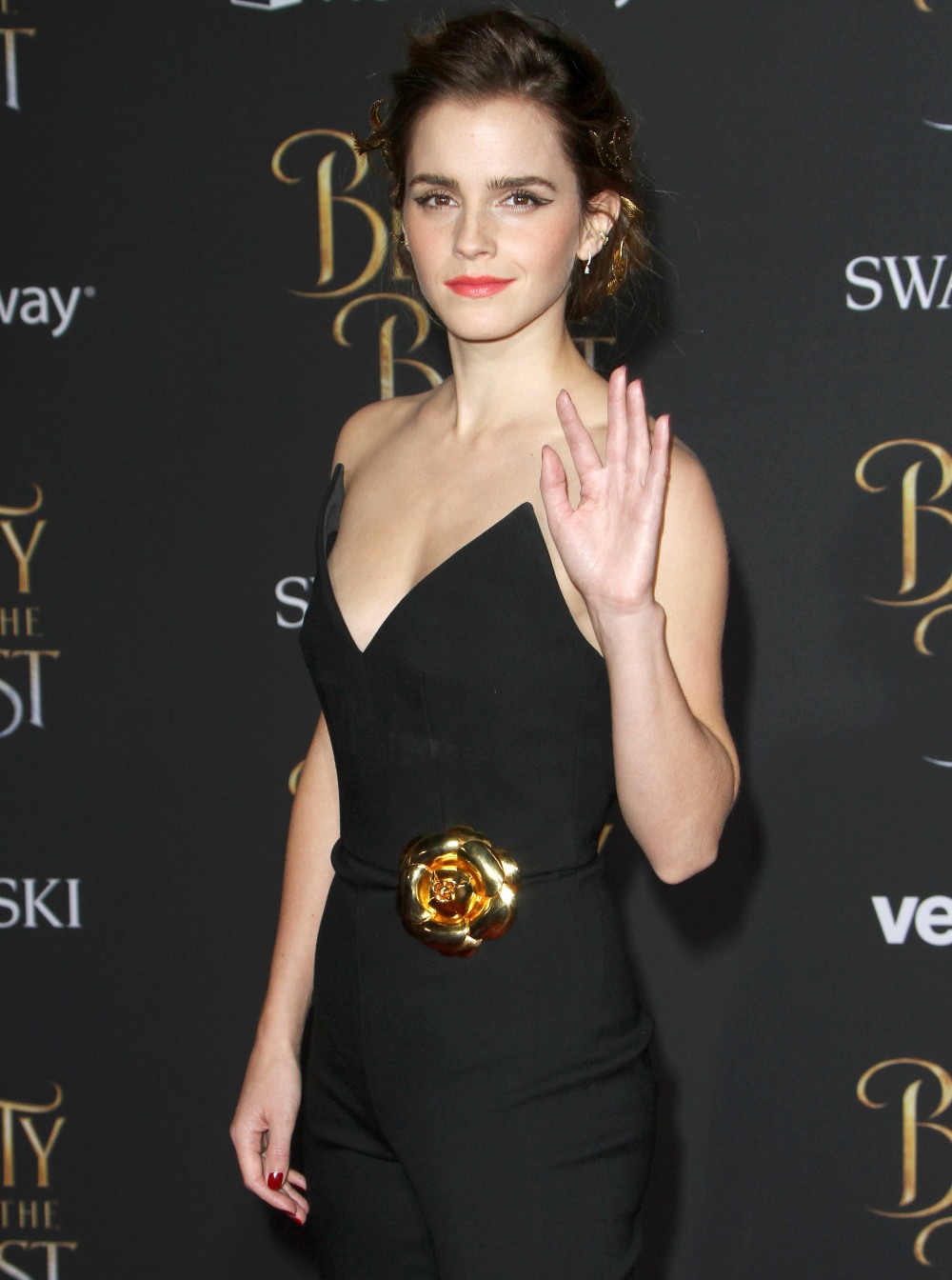 Chrissy Teigen in Raisa & Vanessa Fall 2017 gown. Those fringes look so cheap, right? I'm not sure if this whole look seems so cheap because of the design or because Chrissy is wearing it. No, it's not just Chrissy, right? This dress is very "bordello wallpaper."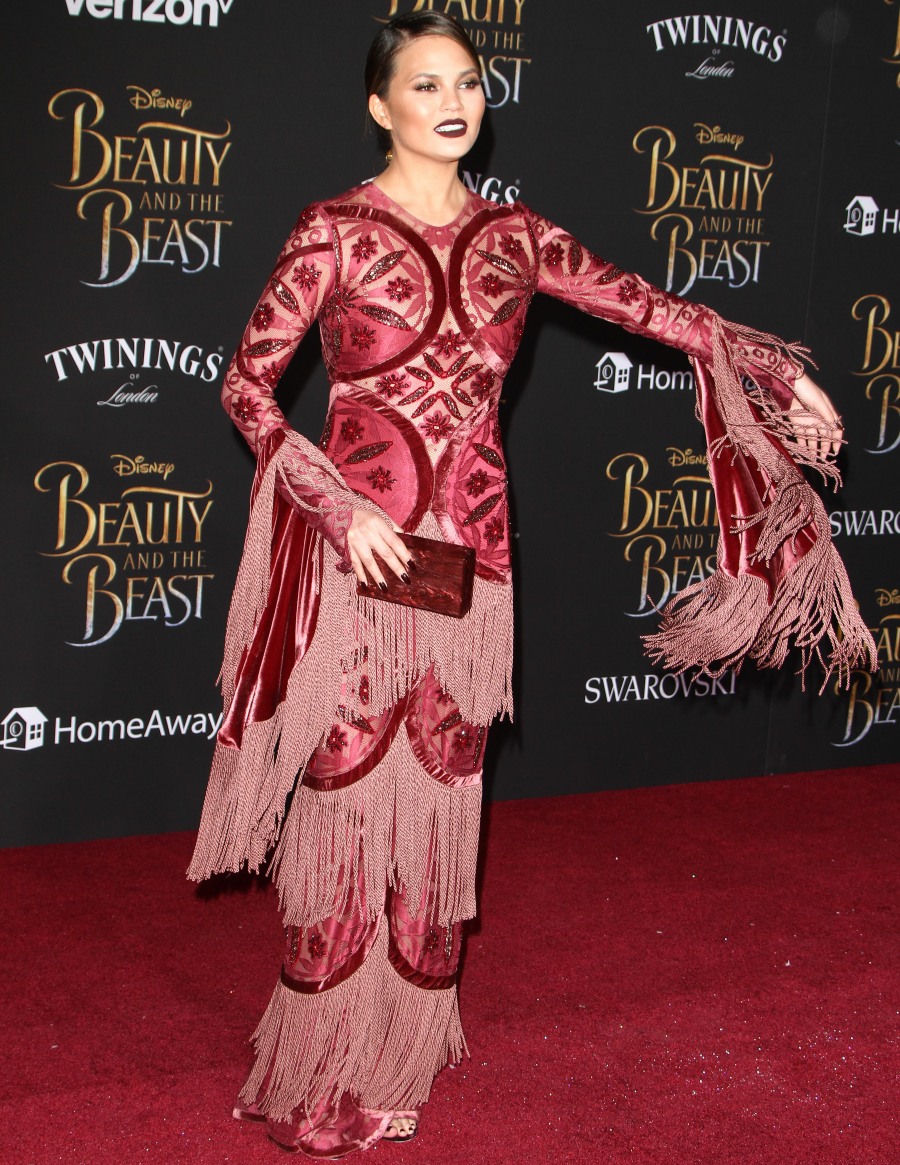 Gugu Mbatha-Raw is, like, impossibly beautiful. This dress is Oscar de la Renta and it's okay.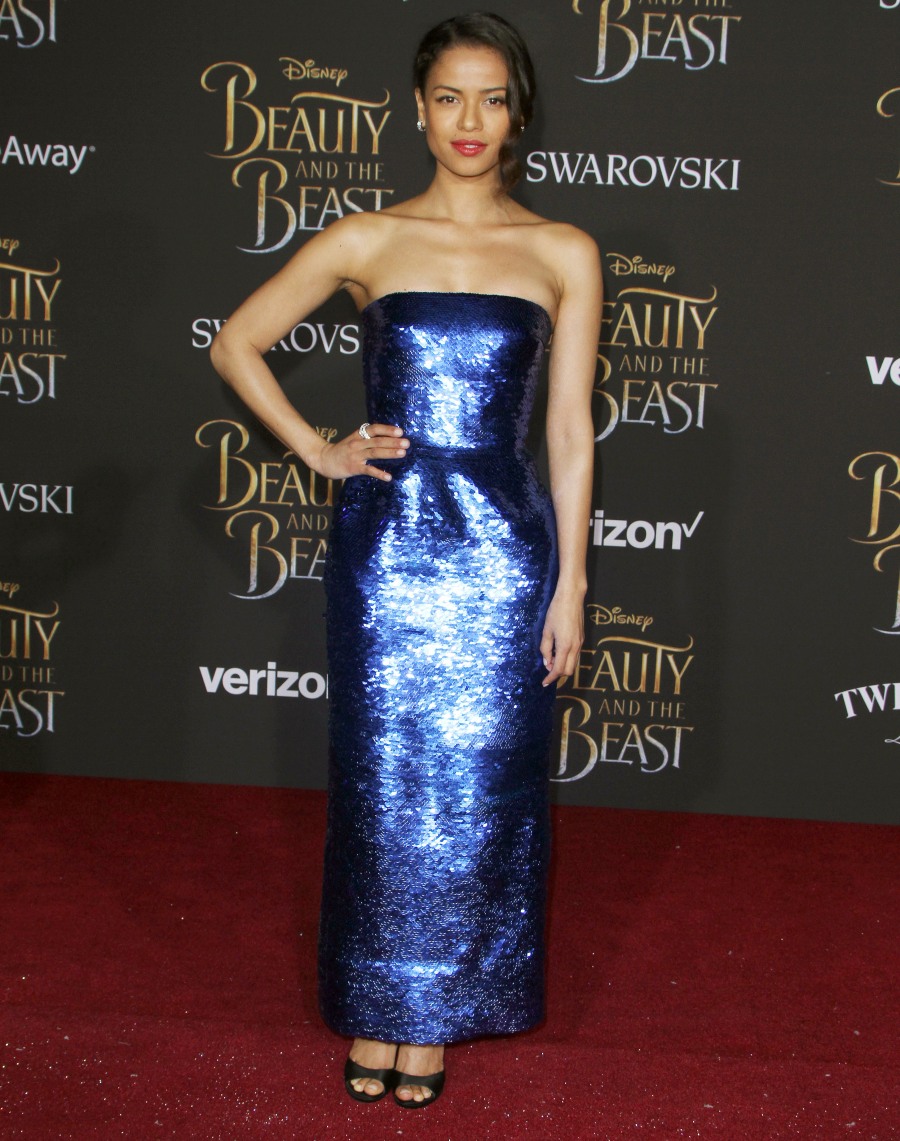 Celine Dion is a Canadian treasure. She wore Christian Siriano Pre-Fall 2017 and brought the DRAMA. I actually think this suits her.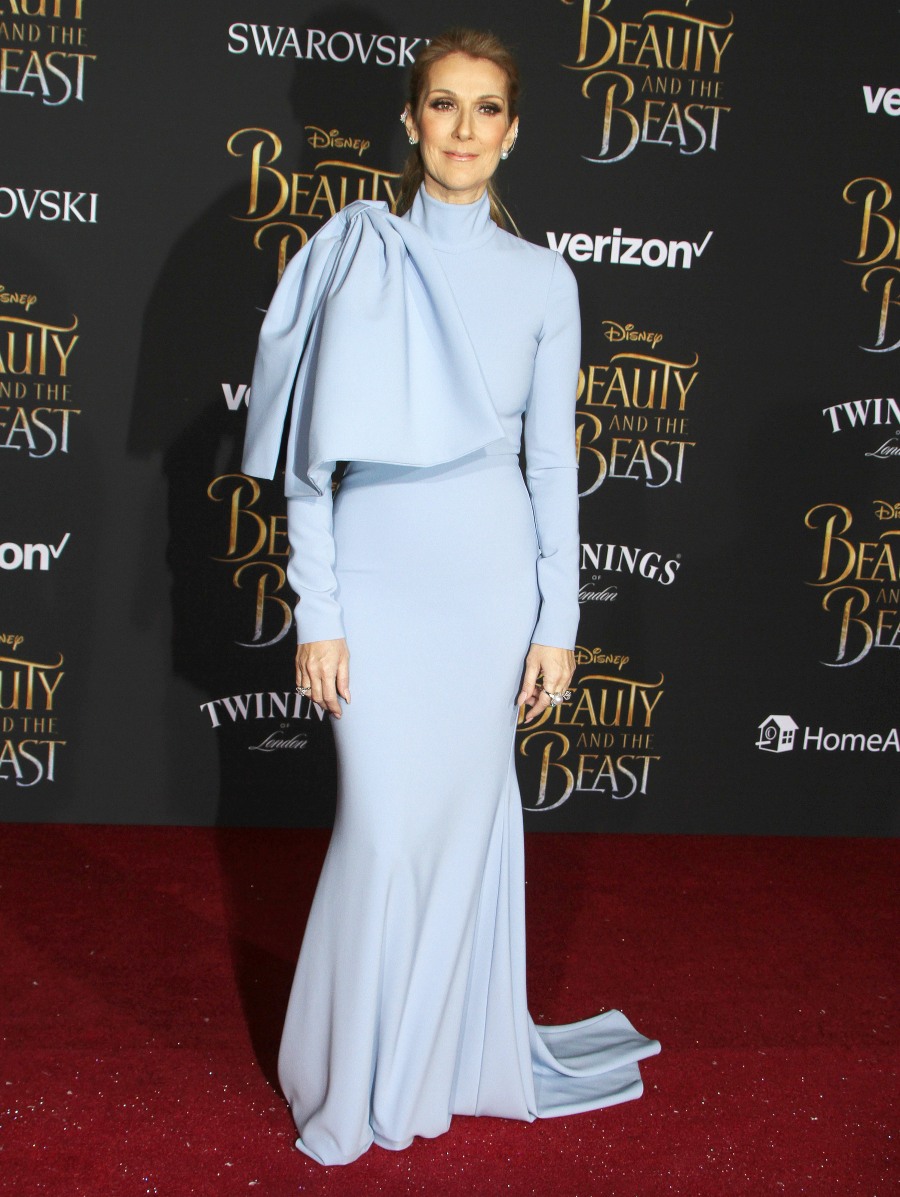 Dudes: Dan Stevens and Luke Evans attended. Cousin Matthew has such beautiful eyes, but I still miss his baby-fat face from the Downton Abbey days. Luke looks delicious though.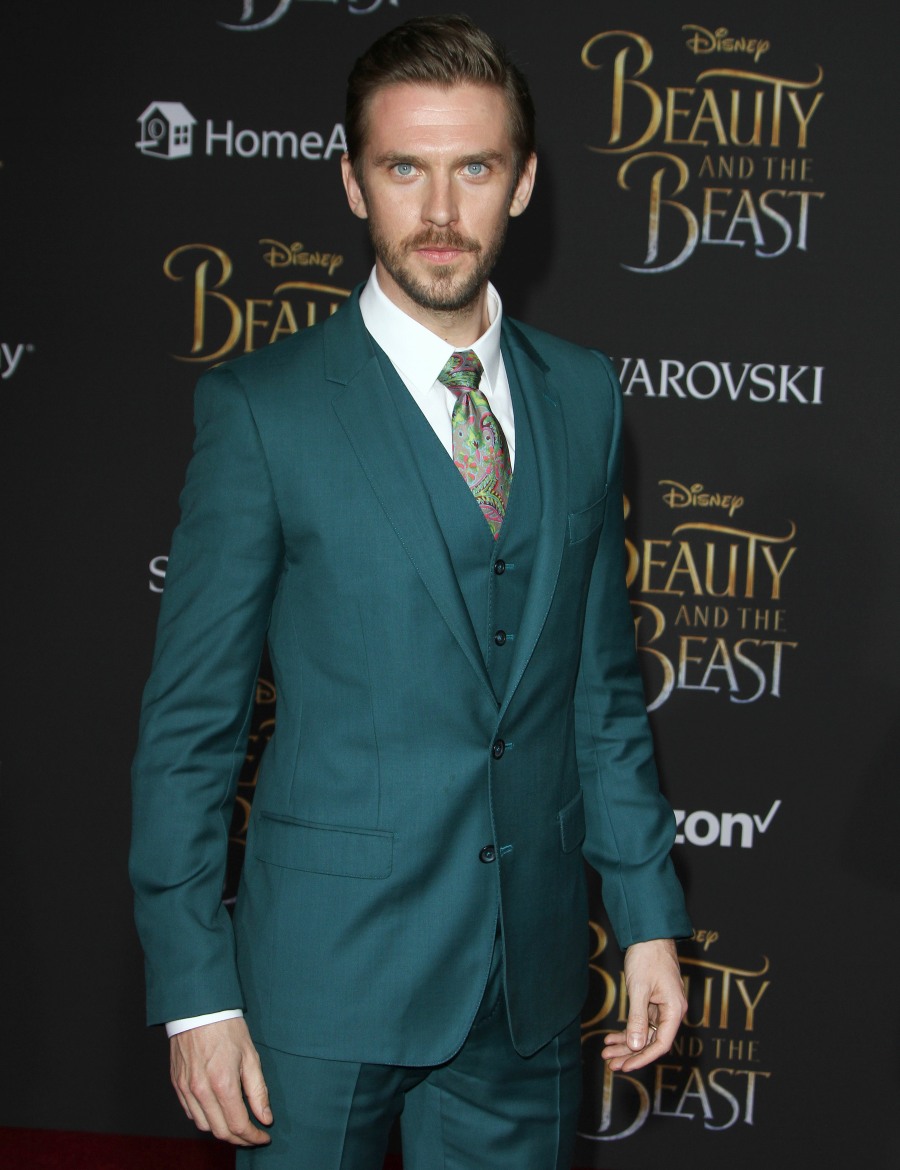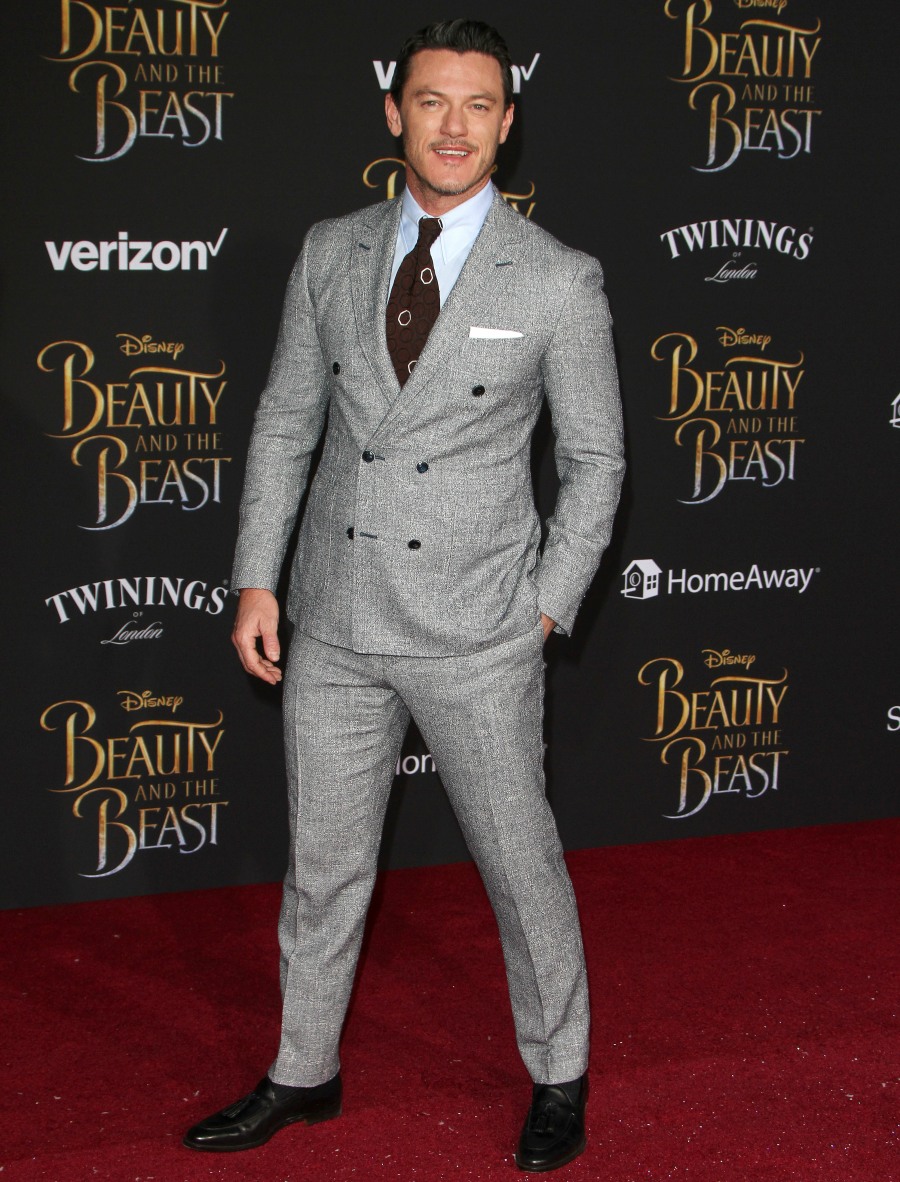 Photos courtesy of Fame/Flynet.