Dayanara Torres returns to the spotlight and defends her kids' child support: 'They don't deserve any less' https://t.co/Jd5NXAejbz pic.twitter.com/z6zaB8mm8w

— People Magazine (@people) March 2, 2017

Marc Anthony's first wife, Dayanara Torres, covers People en Espanol. They have an accompanying English article on People.com which mostly focuses on Torres's child support battle with Anthony. You may recall that Torres took Anthony to court in late 2013 over his child support for his two sons in her primary custody, Cristian, now 16, and Ryan, 13. Many people thought that her demands were exorbitant in that she wanted a raise in child support from $13,000 a month to $113,000 a month. Anthony's argument to the court was that increasing child support to Torres would spoil the children essentially, while she maintained that he was hiding millions and that Jennifer Lopez was receiving more child support than she was. Torres was able to get her child support essentially doubled*, and after that was settled we really didn't hear much from her. It's about three years later, Torres is ready to restart her career as a model now that her boys are teenagers, and so she's talking to People. She has some interesting things to say about the child support issue too.
"Being a mother is my main role, and I pushed my career off to the side," admits Torres in an exclusive interview for People en Español, now on stands. "Now that they are older, Cristian is already [16] years old, Ryan is 13, I feel like I can let go a little. Work is already starting and I feel happy. The kids also want me to do what I'm doing."

In the interview, the former beauty queen spoke publicly for the first time about her recent legal win against Anthony for child support. The case, settled in 2014 in a Los Angeles court, was tedious—but resulted in a win that increased monthly payments from $6,500 a month to $14,340 and vacation expenses increased from $ 6,000 to $ 12,000 a year. The Latino mega-star also agreed to continue paying for the kids' educational and medical costs as well as their extracurricular activities.

"It's not a process where you just go to court and the judge says' Here you go! It's yours," says Torres, who had moved into a small apartment, where the boys shared a room after the divorce. "There were days when I had to face my children; When I would [return home from court], they would ask me every time, 'Did we win mom? Please tell us we won.' And finally we were given what we wanted, more than double of what we originally asked. I am happy because my children do not deserve any less than that."

Torres faced backlash for taking her ex to court for more money, but she says it's all about stability for the children. She told People En Español that the disparity between the homes was confusing for the kids. "If they are going to have a Disneyland there," she explained about their father's home, "then this [living situation] has to be at least be normal."

Torres also shared her feelings about what happened during last November's Latin Grammy Awards, where the "Vivir Mi Vida" singer received recognition for his career and sang with his ex Jennifer Lopez. The duet ended with a kiss while the boys watched in the front row. "Such a shame that a moment of so much stature lost quality with everything that came after," says Torres, who had taken her kids out of school for three days to surprise and support their father. "My children are older now, and I cannot cover the sky with my hands."
You know what? As I said in our original reporting on this, this lady lives in LA with her kids. She's not asking to live like a rock star, just that her sons have a somewhat consistent experience between their dad's house and her house. The child support laws are there for a reason, and a judge needs to follow the law when awarding amounts. It's not about being entitled, it's a legal matter. Also, it's telling that she's waited three years to reboot her career. She wanted to be able to dedicate herself to being a mom and the increase in child support allowed her to do that. Torres is currently single. At the end of the article they quote her as saying that she's open to a relationship but that she is looking for "a person who understands that [my sons] come first for me. She's wants someone "who lets me make my dreams into a reality, who doesn't cut my wings, who doesn't want to control me." That last line seems particularly telling when it comes to Anthony.
*People's details of the child support raise that Torres received in 2014 differ from TMZ's original reporting.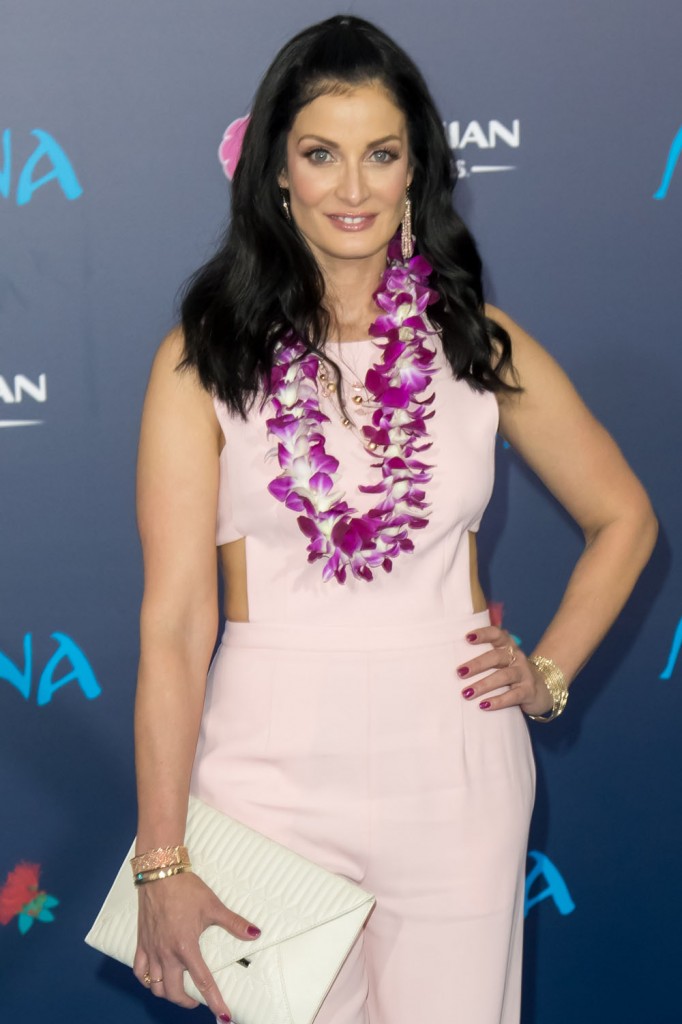 Photos credit: Getty, People en Espanol, WENN