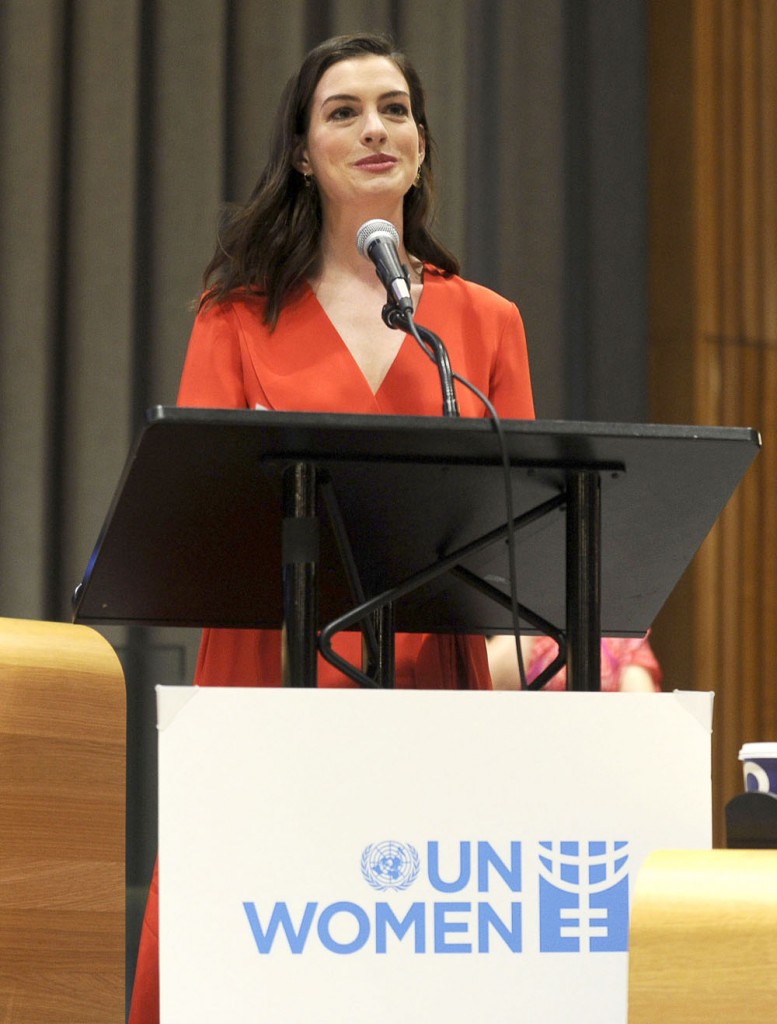 Anne Hathaway spent International Women's Day speaking to the United Nations, which is a pretty good way to honor IWD if you ask me. Anne became an UN Ambassador last June and her cause is paid parental leave, something she focused on after she had her son. Once she realized the conditions under which parents were forced back to work (i.e. unpaid leave, no paternity leave), Anne decided to fight for those who don't have the means to take parental leave. Eliana Dockterman from Motto interviewed Anne about her new role for the UN as well as her feminism and the all-female cast of Ocean's 8.
Hathaway on her experiences with resources available to moms in Hollywood: "I only have one experience so far, and it's a movie that stars eight women, four of whom are mothers — which is definitely not the norm. On Ocean's Eight, kids were welcome on the set. [Before we started] I got an email from Sandra Bullock saying, "Hey, listen, we're going to make this a really welcoming place for kids. I know you're a brand-new mom, so don't be afraid to bring your son. We love kids here." Change is going to come, but it's going to take people like her with the power to make change to demand it."

On how she became a UN ambassador: "The United Nations reached out to me, and I was very interested. But it took us a while to figure out what my issue was going to be. Then life provided the answer: I got pregnant. A week after I had my son — I was still fired up on adrenaline — I had an epiphany: the mommy wars are bullsh-t. They distract from the larger, institutional problem of parental leave. It was an issue that had always been abstract to me. Now it was real."

On if Ocean's 8 will become political or attract harassment: "In this movie there are eight women starring, so it may well attract that sort of attention. But good luck to any person who tries to take on Sandra Bullock and Cate Blanchett because you're not going to win."
I am not an Anne apologist, I just plain like her. I don't understand why "mommy wars" exist in the first place so I am happy to give Anne a big ol' fist bump here. One of the things I really appreciate about Anne's message, which you can read more of here, is that it's inclusive. She wants proper parental leave for both sexes and points out all the ways that current US policy is unfair, such as families with two fathers who aren't allowed maternity leave. And her first target is the UN itself who does not have equal leave for men and women.
As for Ocean's 8, I guess I never realized that Hollywood sets were so unfriendly to kids. But reading Anne's comments, it seems I don't know very much about Hollywood sets. As to her point about O8 attracting political attention, the comparison made in the interview is the Ghostbusters remake. I understand Anne is trying to be supportive of Cate and Sandra's directness but I hardly think any of those GB ladies are shrinking violets and they certainly came for them. In addition to answering the questions about attracting attention, Anne made a larger point to say that when she is number three on a call sheet after two men, her character is not political but, "when I'm No. 1 on the call sheet, it suddenly becomes a 'woman's story' and it's a statement." It's not that I didn't know this, but Anne explains better than I've heard.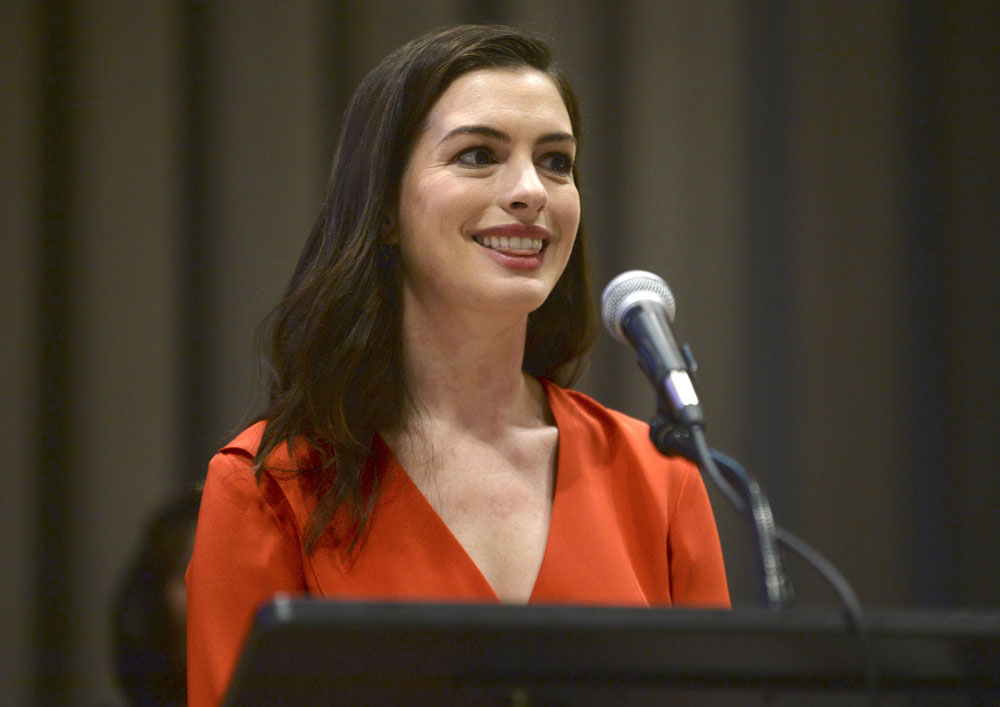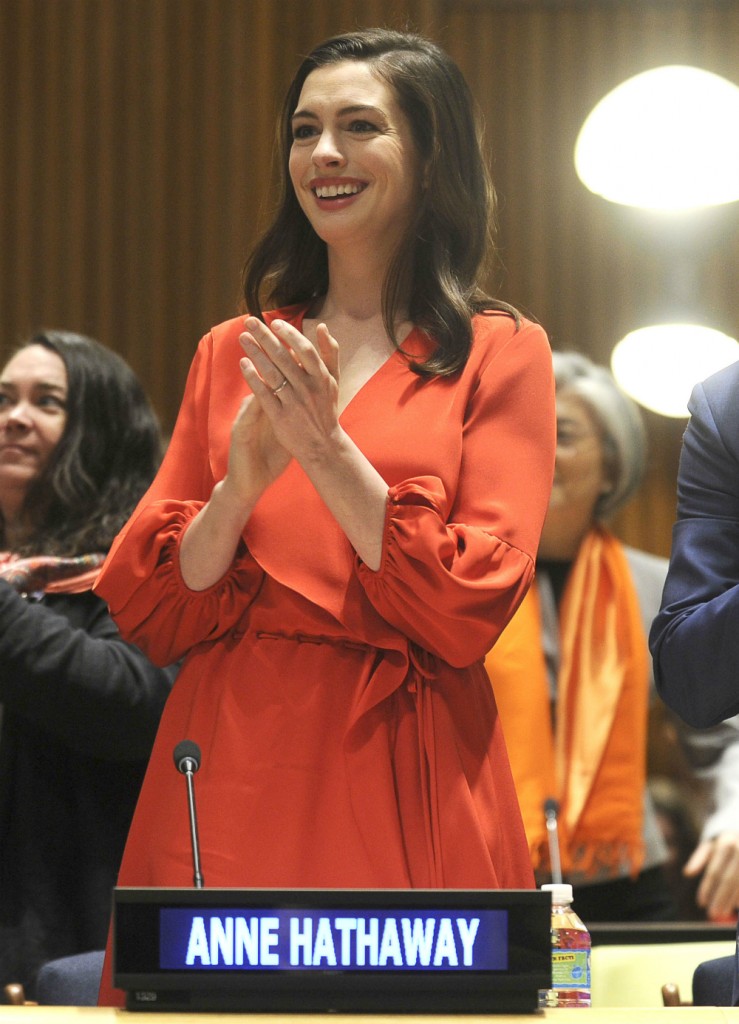 Photos are from the UN on 3-8 and from the Oceans set late last year. credit: Instagram, WENN and Fame/Flynet Photos