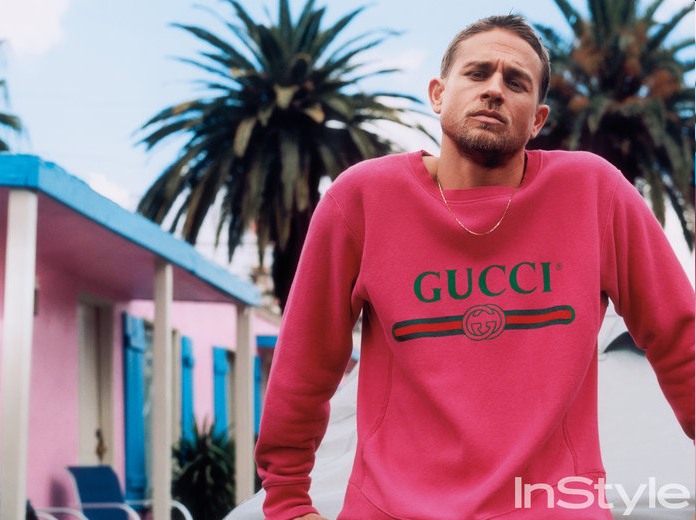 Charlie Hunnam has a really weird feature in the new issue of InStyle. Weird as in… I don't get the photoshoot, nor do I really understand why InStyle sent feminist author Roxane Gay to interview him. The editorial features a Canadian tuxedo, flip-flops, an oddly dated-looking Gucci sweatshirt and what appears to be a Christmas-themed vest. The interview reads as a little bit funny, because Gay seems to be studying Hunnam as an odd bird on a nature program. You can read the piece here, plus you can see the odd photos. Some highlights from the interview, including his nicer-sounding explanation for why he ghosted his girlfriend for months.
How he thinks he's perceived: "I try not to think about that too much because I'm just attempting to shape my own perception of myself and feel confident in my own identity. But people recognize that I have some real ability and have demonstrated that. There will probably be those that still relegate me to being a pretty boy."

How he feels about his physical beauty: "It's both collateral damage and a huge opportunity. I mean, it's a visual medium, and it makes it a lot easier to get roles if you're a little easier on the eyes. But the reality is you get on set and every scene is a challenge to make work."

Transitioning back to real life after being "nourished" by his career: "It's brutal. Reintegration is a motherf—. I keep thinking it'll get easier, but it doesn't. It's really hard for my girlfriend [jewelry designer Morgana McNelis]. There's all this expectation and longing and hope for what that reunion's going to be. For me, it's always a process of trying desperately to get back to center, so I can be that person for her." Just before Christmas of last year, he wrapped his next film, Papillon (a remake of 1973's prison-escape drama with Hunnam in the role famously played by Steve McQueen), and McNelis gave him an ultimatum—do whatever you need to do, but don't come home until you're ready to see me. Hunnam took a trip back to England to decompress before returning to L.A., which gave him time to "exorcise the experience from my heart and soul" and reflect on "how fragile our connection is to anything."

He's an existentialist: "I struggled through my childhood as a bit of a weird, existential kid. I was constantly preoccupied with trying to understand what it all meant." And now? "I've just grown up into a weird, existential adult."
I'm confused by this statement: "It's really hard for my girlfriend. There's all this expectation and longing and hope for what that reunion's going to be." Is he talking about HER expectations, longing and hopes or is he talking about his own? Because in context, it sounds like he's talking about her expectations. Like, he leaves a film and she's ready for him to get back after four months of no contact and he's still acting like a d-ck and that's really difficult for her. That's how I interpret it. The shorthand for this is that he does whatever he wants and it's all about him and she just has to deal with that.
As for what he says about being pretty… his answer is a lot better than Kit Harington Says Words About Being A Hunk.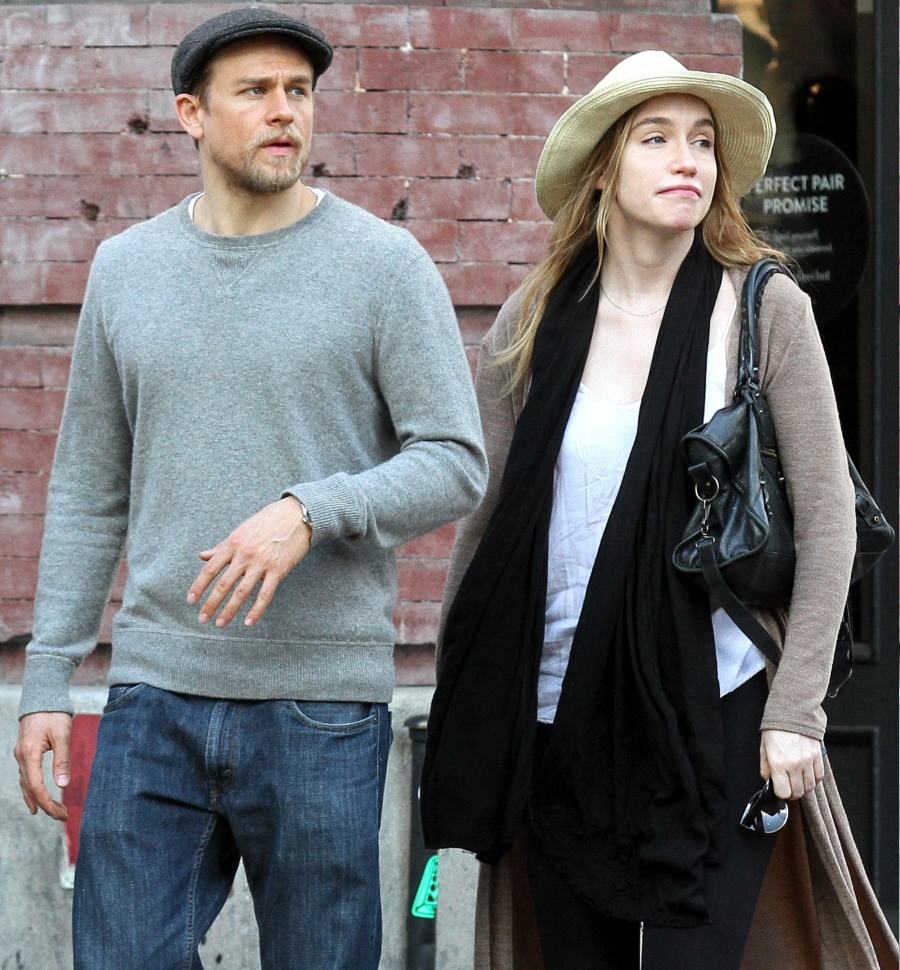 Photos courtesy of Billy Ballard/InStyle and WENN.