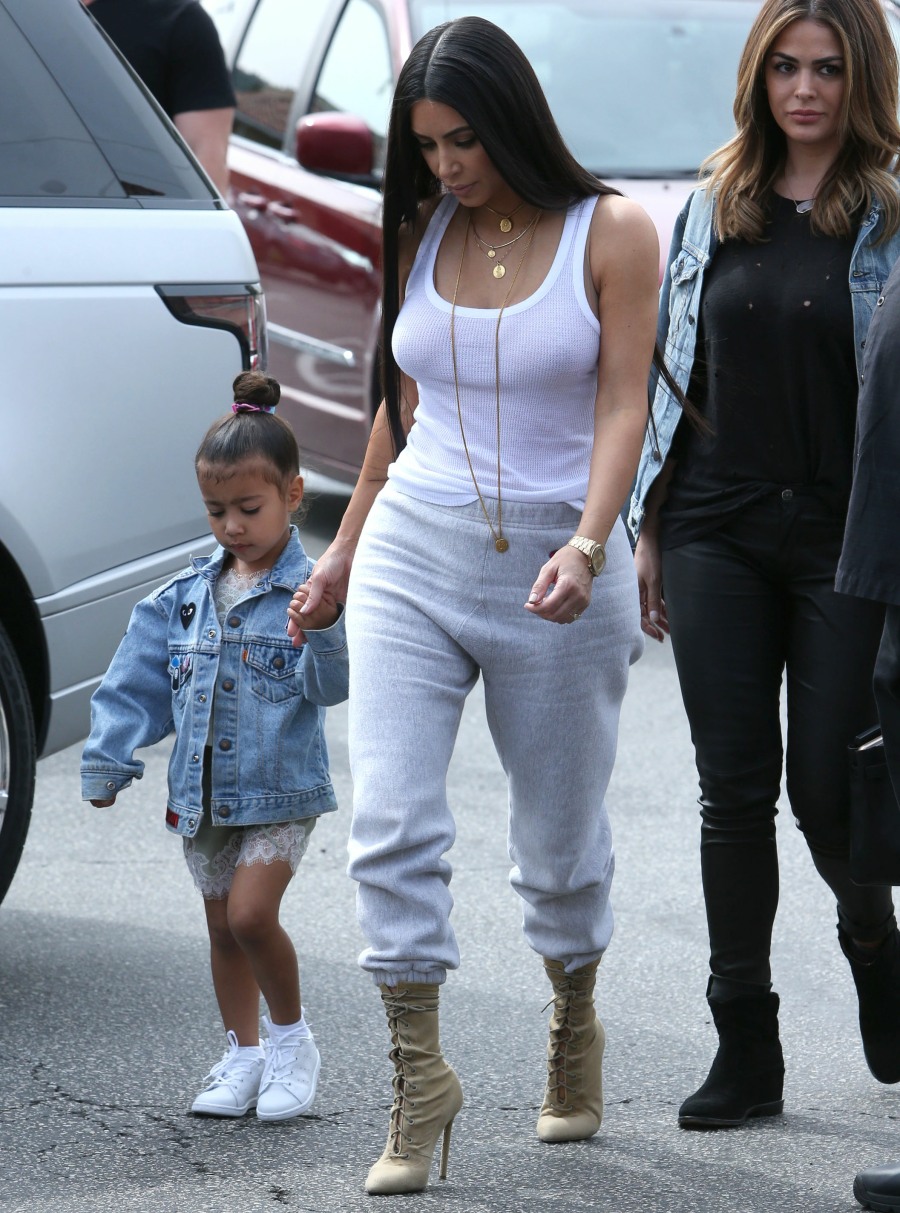 Here are some photos of the Kardashian women filming Keeping Up with the Kardashians in LA a few days ago. Kim brought out little North West, who looks absolutely adorable. I know this sounds cheeseball, but I want to believe that Kim and Kanye West are fine now. I think they truly went through a really bad time late last year and Kim was seriously considering divorce. But I think Kanye has made a series of choices about being more low-key and nowadays, he and Kim are a lot better. As I said, that's what I'm choosing to believe.
As for these photos, at first I was just going to post them because I love photos of North West. But as I was looking through the pics, I grew disturbed by the fake-buttism of both Khloe and Kim. Those Pinocchio Butts sure have some weird angles, right? Right.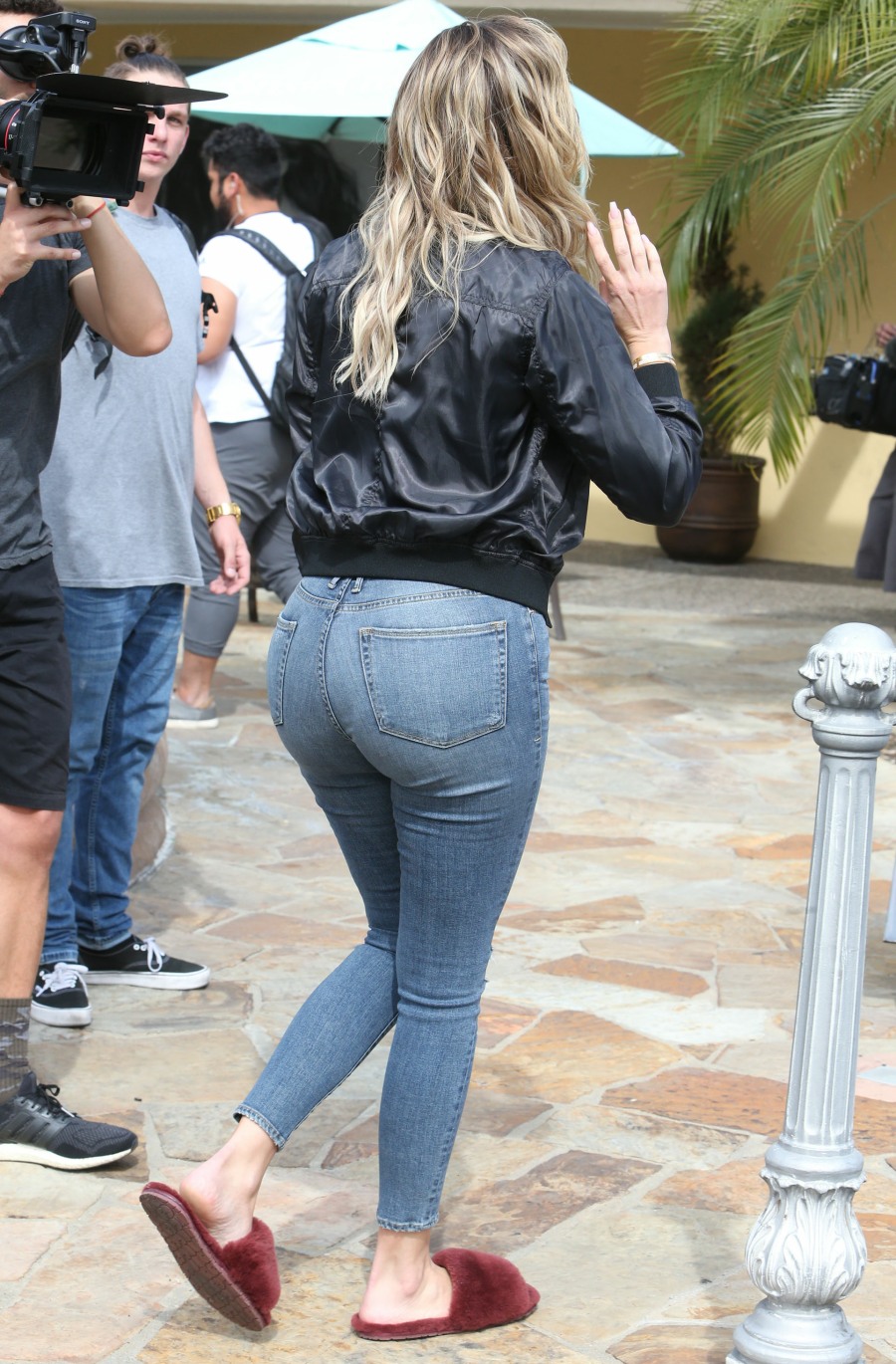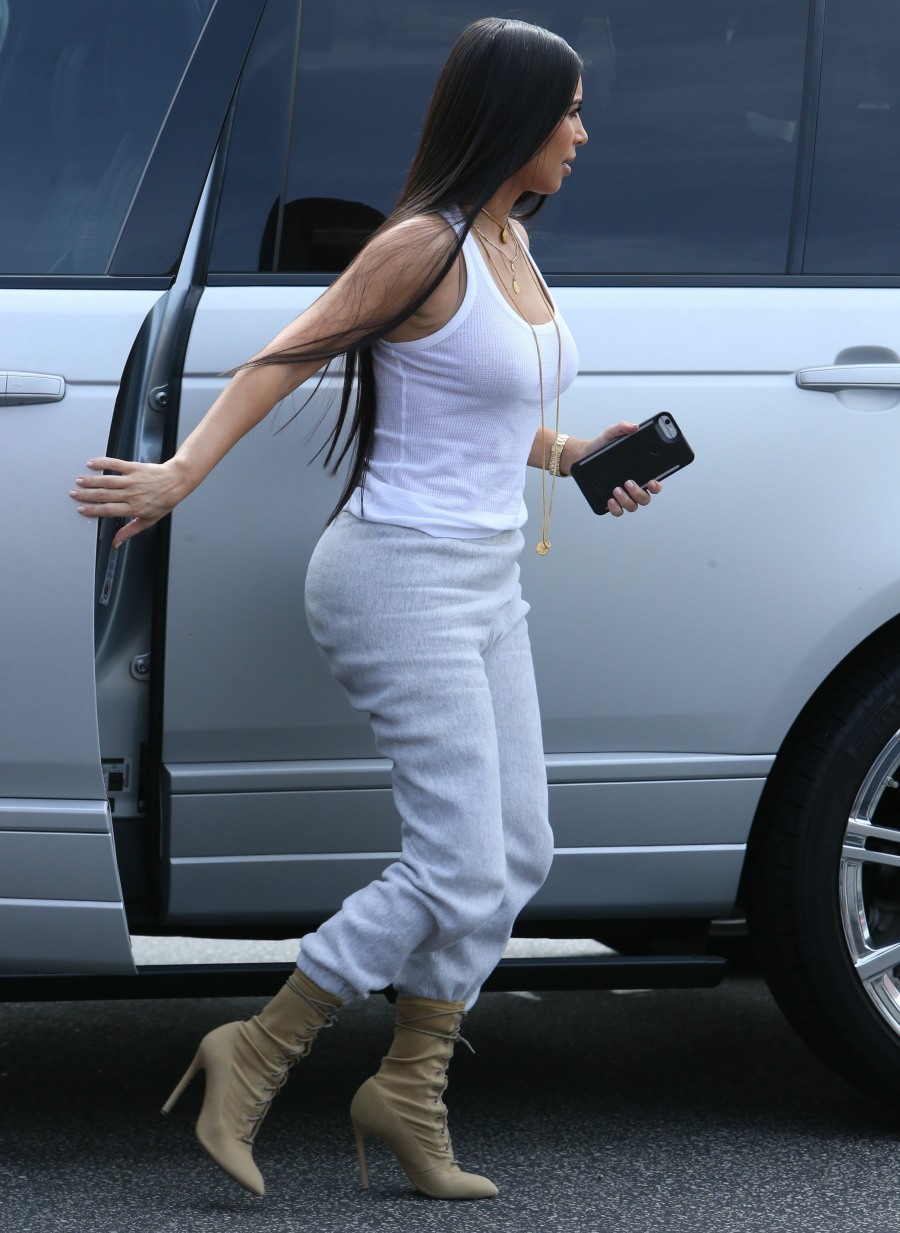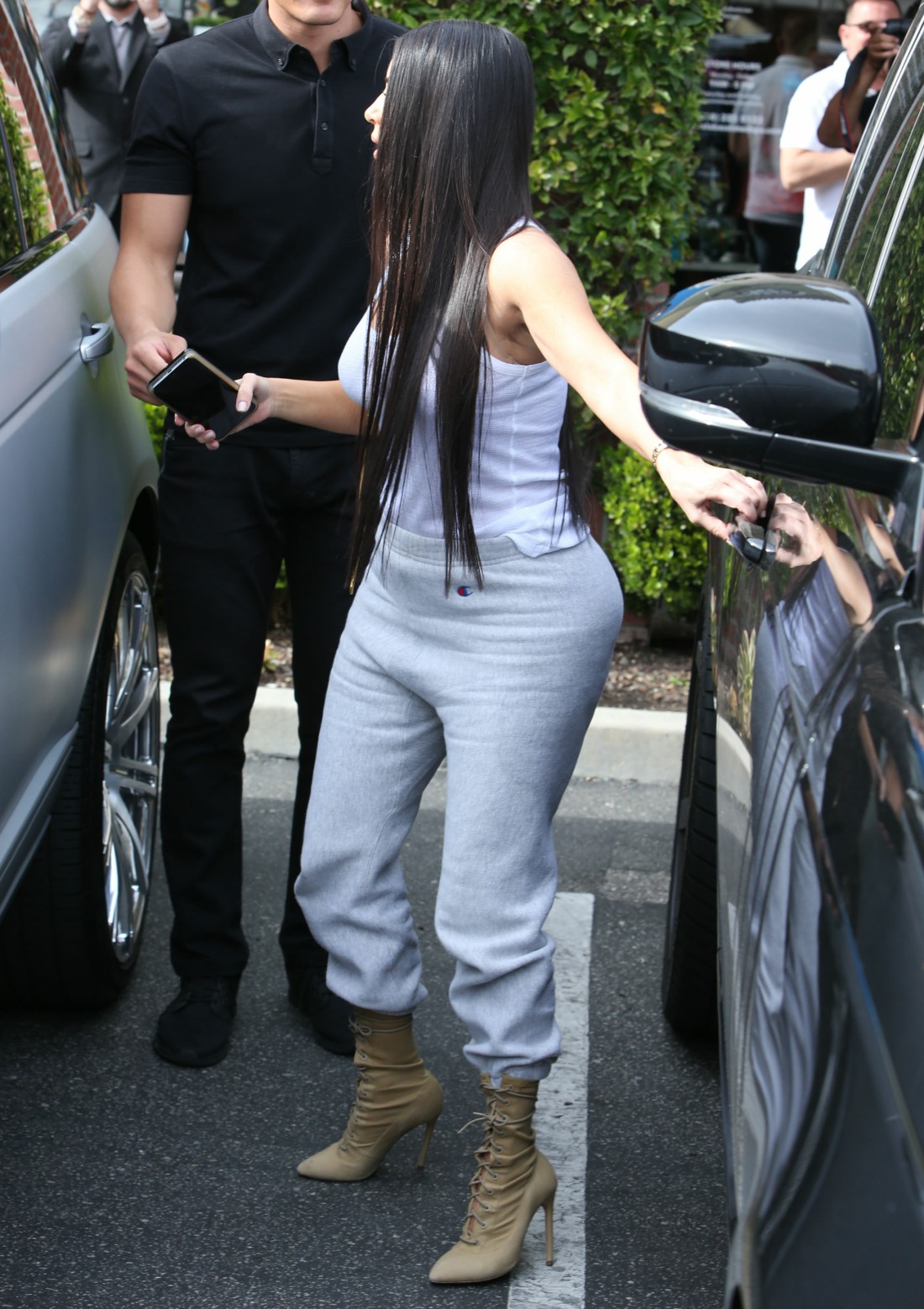 On Saturday night, Kim Kardashian also attended the Family Equality Council's Impact Awards at the Beverly Wilshire Hotel. Surprisingly, she didn't walk the red carpet, probably because she was only there to present an award to producers Jonathan Murray and Harvey Reese. She wore a Rick Owens dress and a lip ring. She honestly doesn't look bad here, although I would have put her in a gown with more support in the bust. Perhaps some straps, right?
Photos courtesy of Fame/Flynet and Getty.