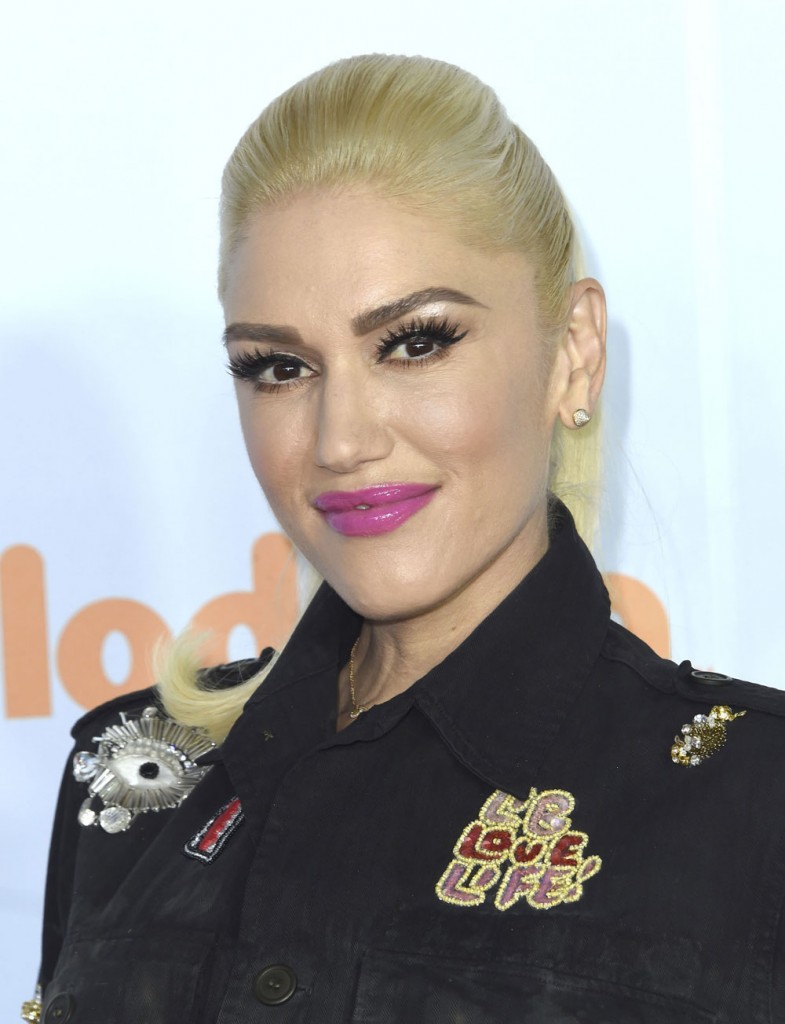 We're covering some fashion highlights from the Nickelodeon Kids' Choice Awards this weekend, which were hosted by John Cena. You can see the full list of winners here. The fact that we're leading with Gwen Stefani speaks to the fact that there weren't a lot of big names there. Stefani was in a Libertine button down and Wanda Inylon shorts, which she paired with thigh high boots. Her makeup was very "Barbie styling head," which is typical for her. In the thumbnails this doesn't look bad, but she has fishnets on, her shorts are silver metallic and the top is dip dye with a bunch of sequins and junk on it. Paired with black pants and less jewelry it might be ok, but there's too much going on here. She does get points for her nails, they're white with slimed tips.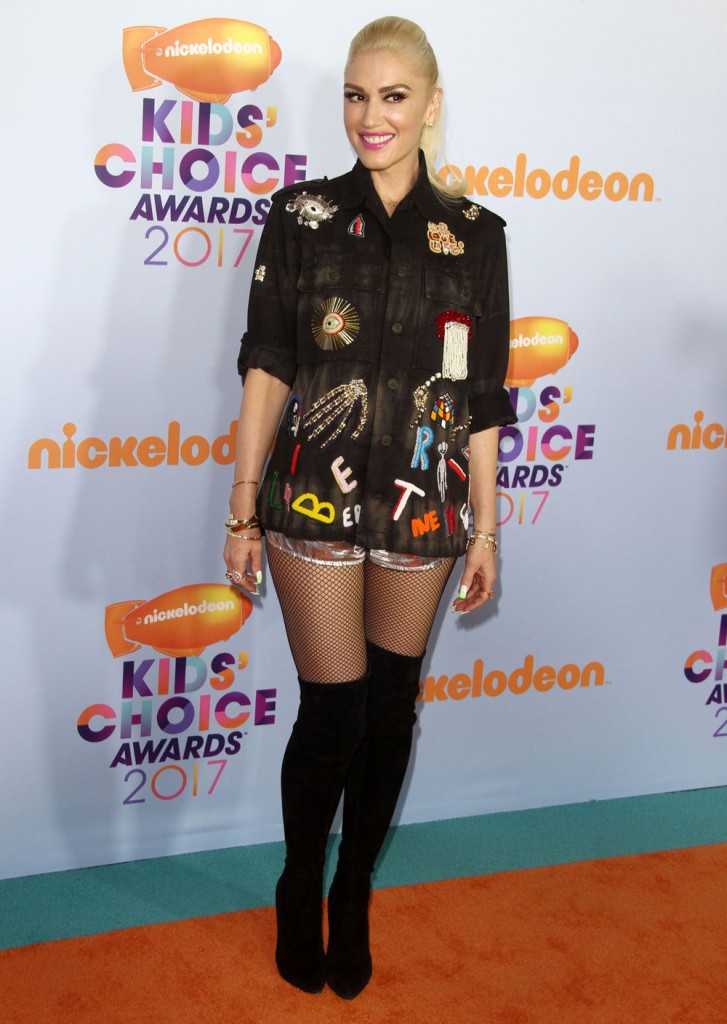 Speaking of getting slimed, here's Demi Lovato looking like a million bucks in a salmon jumpsuit with split wide-legged pants. In theory I would dislike this outfit, but it works somehow. Her styling really saves this and she looks so pretty with that long lob with a few face-framing highlights. I don't think she'll ever be wearing this dress again.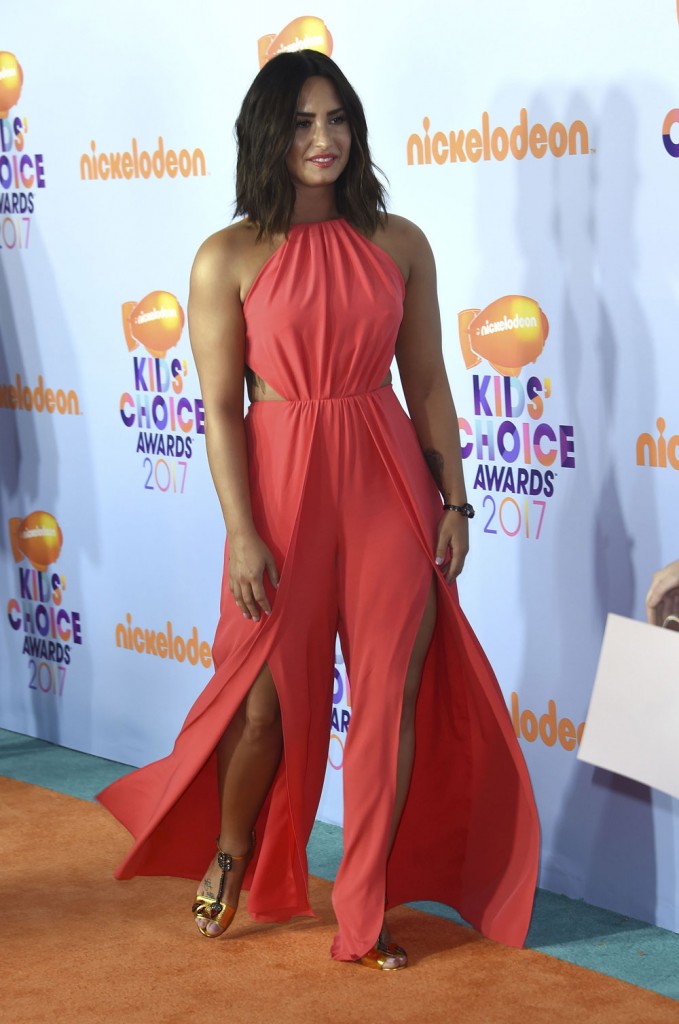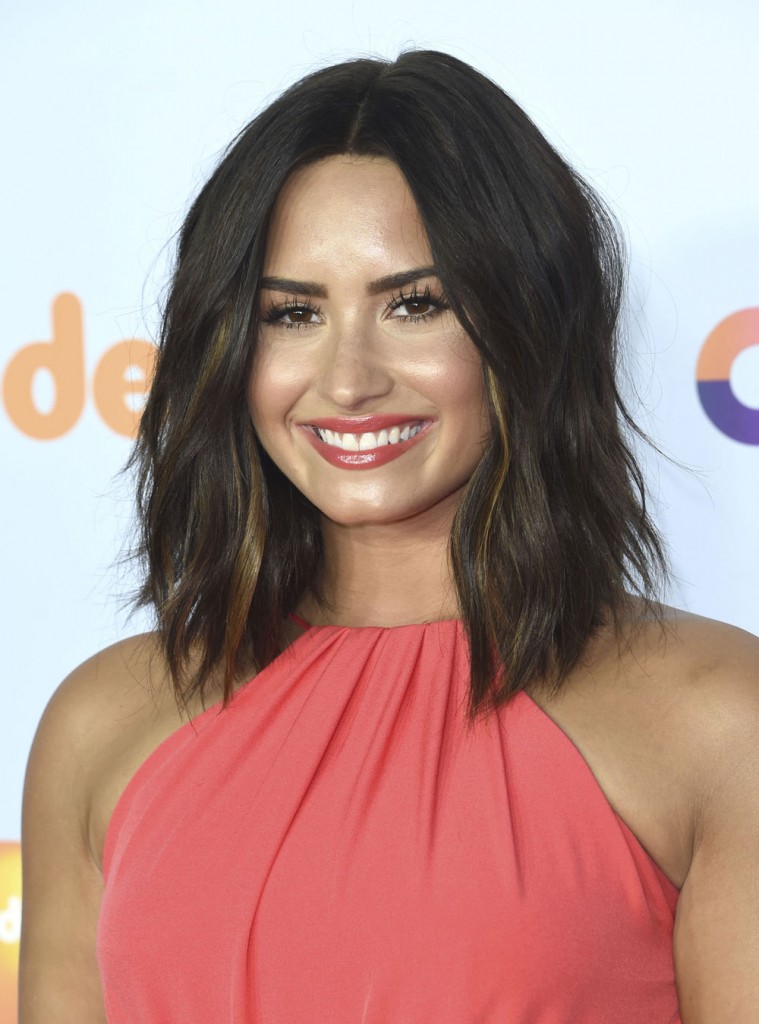 Zendaya was in a slip dress from her new label, Daya by Zendaya. The website is up already and the clothing is very affordable. This dress retails for $38 and you can tell. There's a 50% off coupon on the site so technically it only costs $19. It was smart of Zendaya to start her own label and to make it accessible to fans I guess. She looks good in everything, but those suede boots are a strange choice. Zendaya was there with her niece!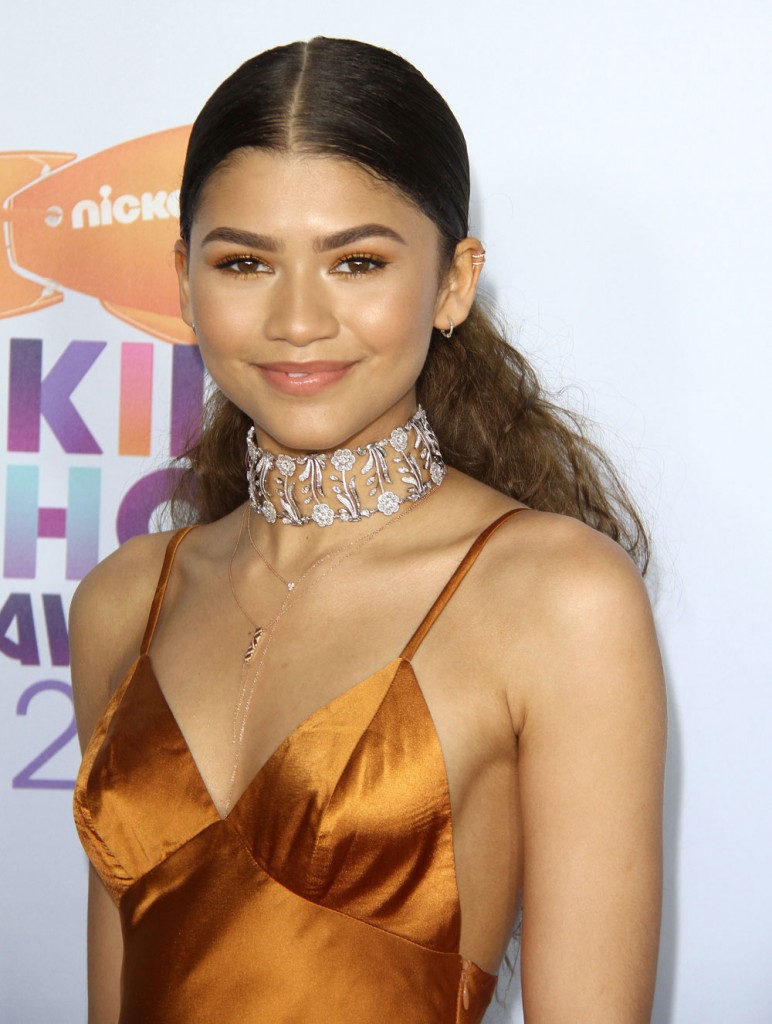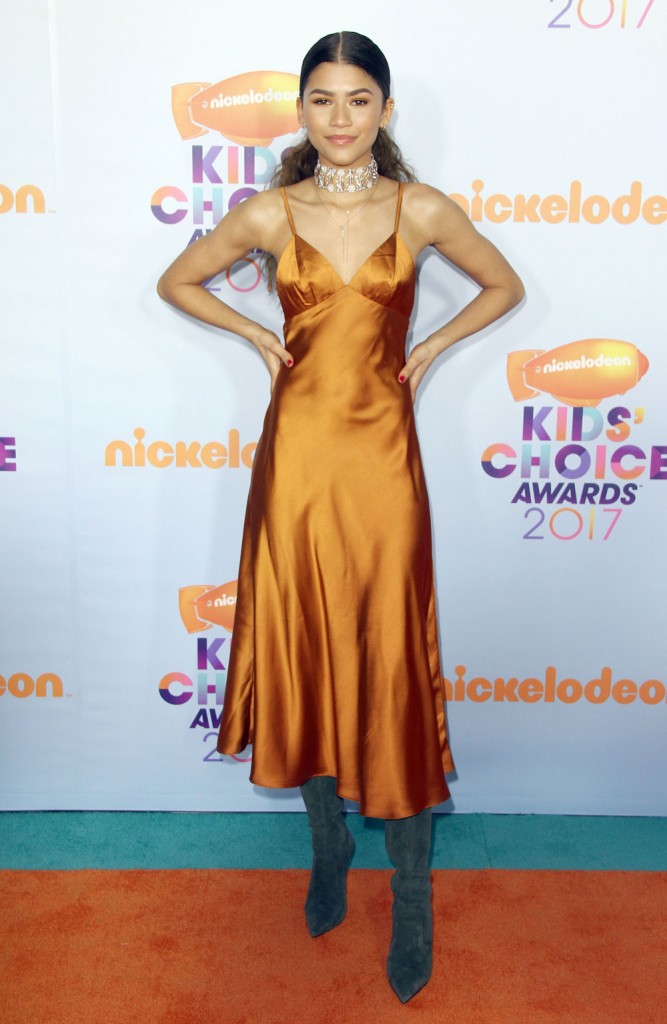 I don't have an ID on Heidi Klum's orange, black and white cap sleeve dress, but it looks like Versace to me. It's goofy, it's complicated and this is what she wears to a kids' show. It's not too revealing or anything it just has a weird mod military vibe. She's worn worse.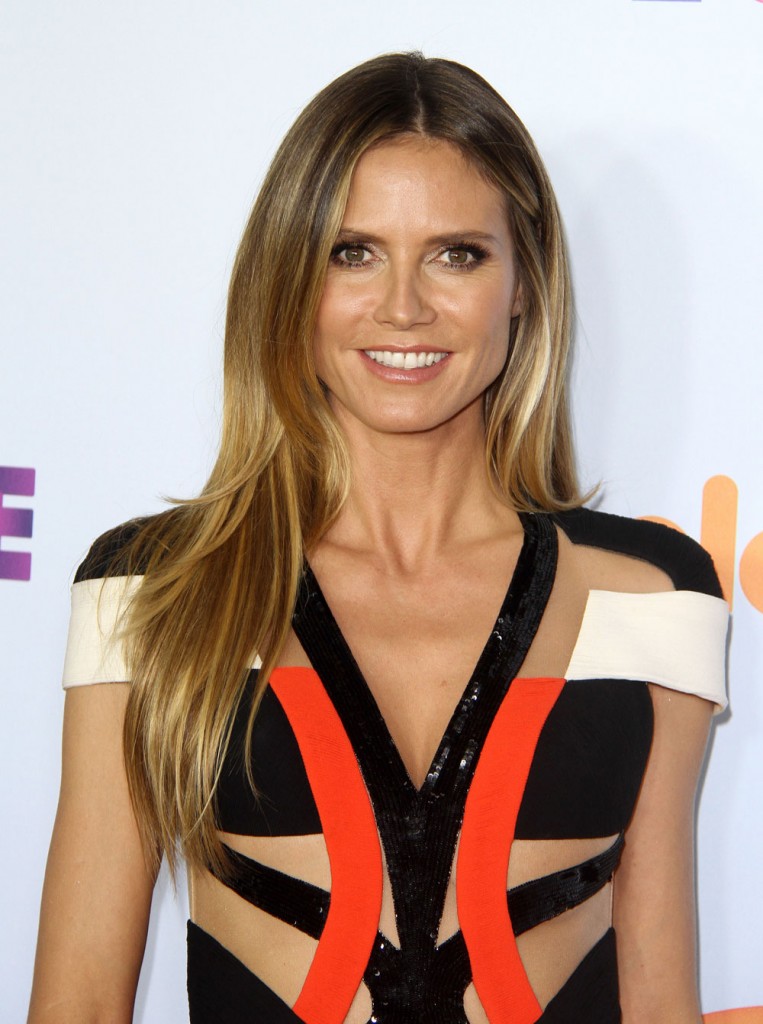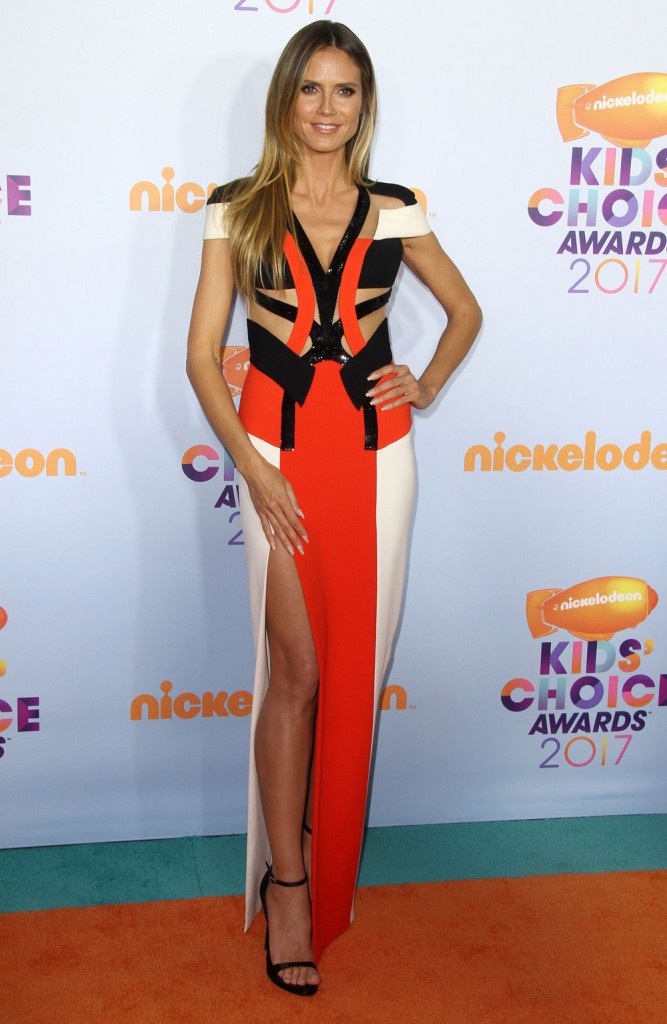 Mariah Carey and Nick Cannon were there with their five year-old twins, Morocco and Monroe. Mariah and Monroe were in Adidas dresses and Nick and Morocco wore matching orange hoodies and shorts. Nick recently quit America's Got Talent over disagreements with executives about jokes he told in his Showtime special. He always speaks very highly of Mariah and recently said "I have nothing but respect and admiration for that woman. I will never have a bad thing, a negative thing, to say about her." Check out their branded boots! Those are cute.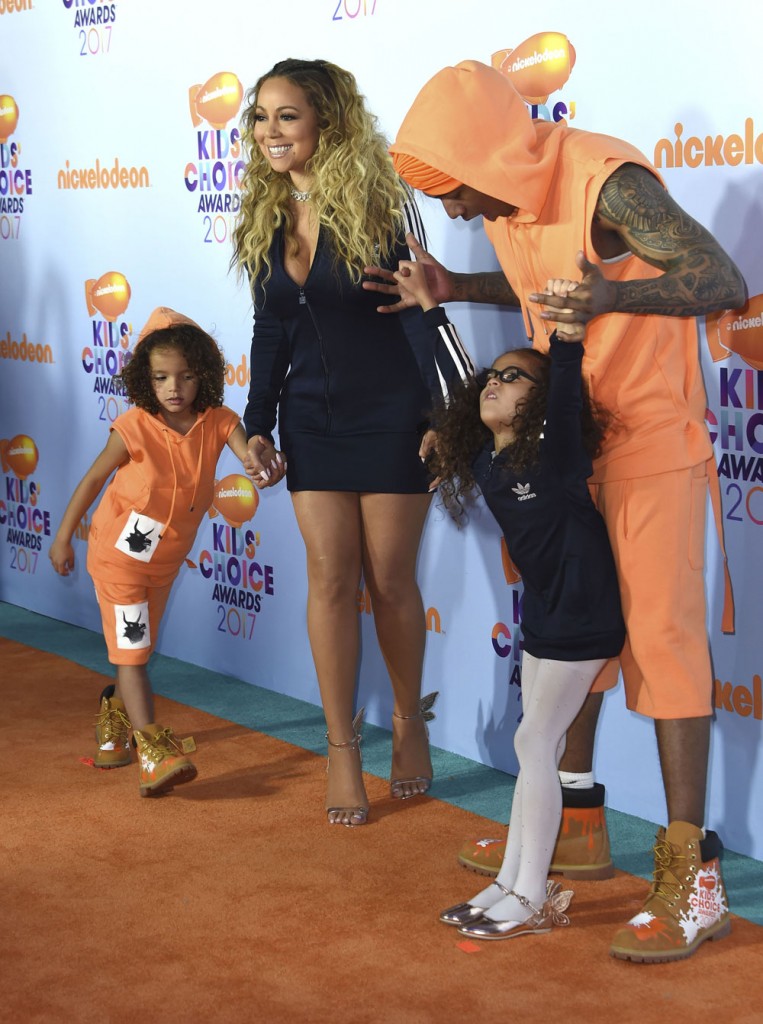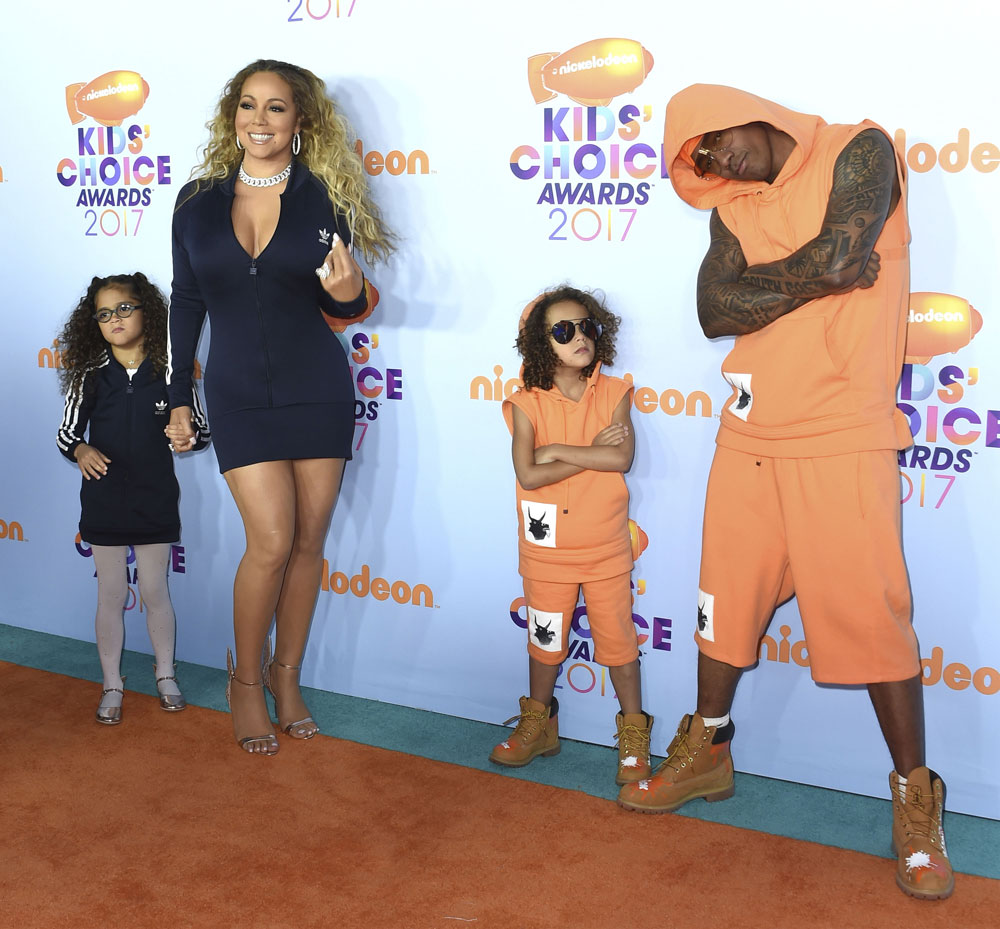 Photos credit: FameFlynet