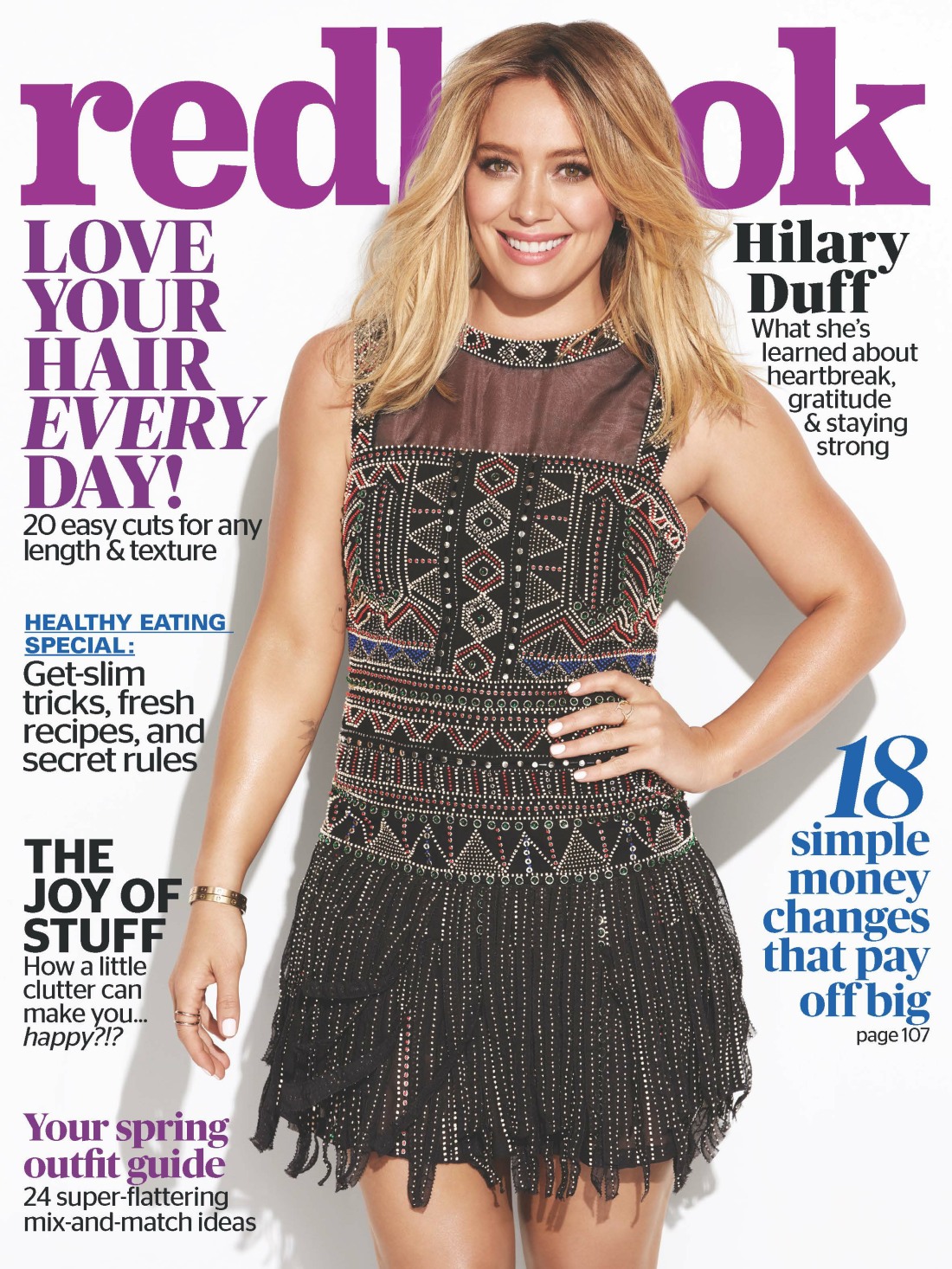 Because of this job, I end up reading a lot of gossip/entertainment sites written by straight men. So I've always known that Hilary Duff is sort of beloved by dudes-on-the-internet. I get it, to a certain extent – she's pretty in a wholesome, girl-next-door way. She takes care of herself, she's always being photographed going to the gym, and she seems like she has a cute personality. But the way dudes go on and on about her… well, I do find it bewildering. But something Hilary says in her Redbook cover profile really struck me. She's talking about what the LA dating scene is like now that she's divorced from Mike Comrie and she says: "I never think being single sucks until I go out in L.A. with my girlfriends and the options are terrible. I really attract the old men!" Bam! That clicked something for me. Older dudes like to perv on her. That's what it is. The world makes sense now. You can see Hilary's Redbook piece here. Some highlights:
On having more children: "I've gotten over the fact that I'm not going to have a baby that's close in age with Luca. It sucked when everyone would be like, "When are you having another?" I'd be like, "Do you know what's happening right now? I'm not having another." You get engaged: "When's the wedding?" You get married: "When's the baby?" You have a baby: "When's the next one?… I'm cherishing the now. Besides, watch: I'll probably get some evil spawn of Hilary the next time around.

On dealing with mom guilt: "I always feel torn or guilty about something. I'm not working right now, and at first I stressed about that, like, "Oh, I shouldn't stay still this long." And that's ridiculous. I have a child; it's totally fine to not be slammed all the time. It feels really good to not be on someone else's schedule—besides Luca's. I'm basically his chauffeur!

On co-parenting her son, Luca, with ex-husband Mike Comrie: "Some of my friends tell me, "God, it must be so nice, you get a break from your kid because you share him." I'm divorced, and it sucks. Well, it did suck for a while; now it's just normal. But it's true, I do get a break. I had Luca by myself for a few weeks, no help, when Mike was on the road, and when he got home I was like, "He's yours! Bye!"

On the dating scene: "I never think being single sucks until I go out in L.A. with my girlfriends and the options are terrible. I really attract the old men!

She's all for leaning out: "As I get older, I feel more comfortable 'leaning out.' I don't need to cram every day full, because I can and because I'm capable. I have worked my whole life."
I'll admit that I think those "when is so-and-so going to have another baby?" thoughts too about celebrity women. It's a weird thing, where we expect women/celebrities to have at least two kids within three years or so. Not every woman is like that. And in Hilary's case, I think her marriage was probably already in shambles by her son's first birthday. Anyway, I'm just so happy that the Hilary Duff Attraction Conundrum finally clicked for me: she's got that bouncy, youthful energy that old dudes love.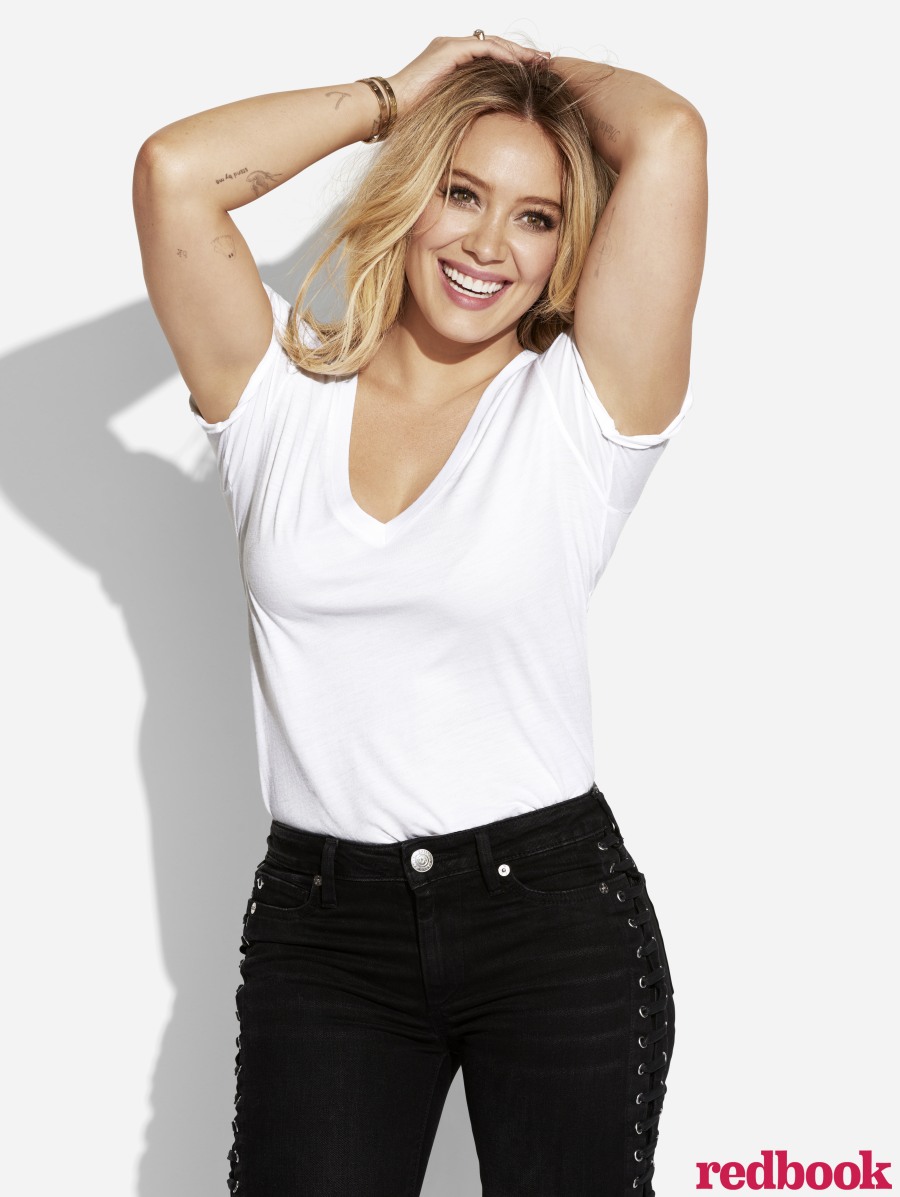 Photos courtesy of Eric Ray Davidson/Redbook.