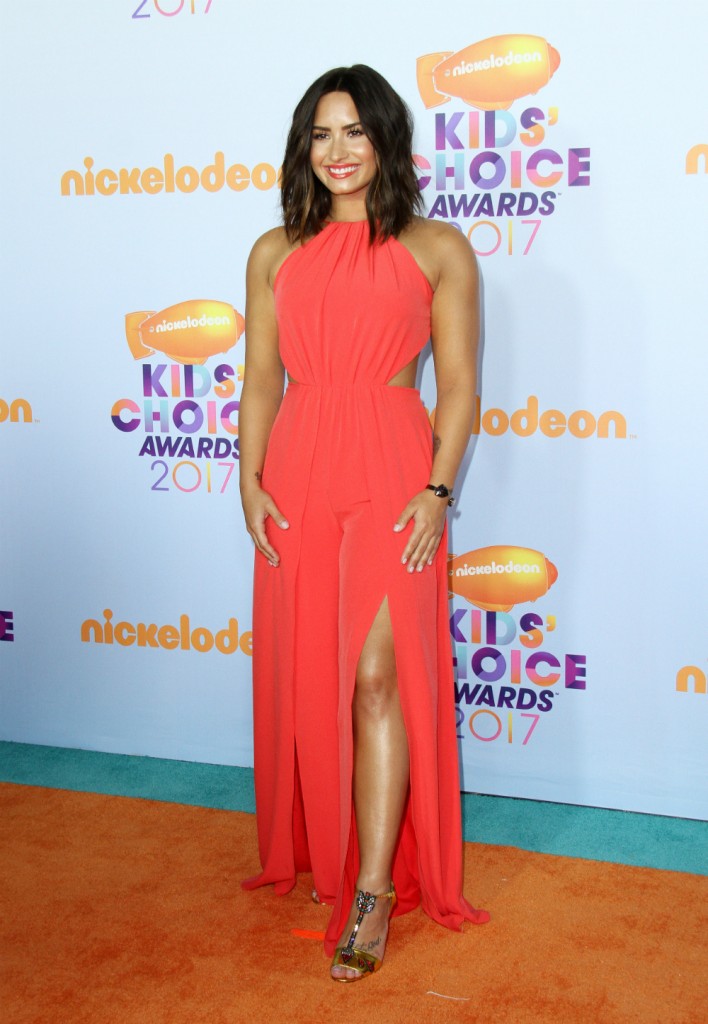 I know CB posted these pics already but I thought Demi Lovato killed it in this pantsuit at the Kid's Choice Awards. I love split leg pants of any sort but she is owning it.
Speaking of owning it, Wednesday marked a huge milestone for Demi – five years sober. To celebrate this, Demi posted the following on Instagram:
First of all, I love that app(?). What a great daily affirmation of one's strength. Second, I know it almost sounds trite for this kind of accomplishment but brava Demi! Any day one has spent sober/clean/recovering is an accomplishment so 1,827 of them is certainly something to crow about – I'm thrilled she is taking such pride in it.
Demi has also been addressing the rumors of an R rated Camp Rock coming to screens. She insists she and the Jo Bros are, "totally gonna do it." Haven't seen either of the other Camp Rock films, but the idea of an R rated version appeals to me, if nothing more than to relive a few Young Adult Romance novel fantasies from my youth. Although I'd prefer the R version to be recast. Can we work Zac Efron in somehow – maybe a crossover thing? Actually, if we are talking about Disney crossovers, they own Star Wars, right? I'd buy a ticket for camp counselor Diego Luna/Captain Andor doing R rated things.
But it is Demi's latest media project that I am most interested in – her pup Batman's Instagram page. Demi adopted Batman a couple of years ago and has posted him on her own Instagram but, as you can see, this little guy's star is on the rise so he needs his own press. So as he prepares to take over the DC empire from the likes of Affleck and Cavill, you can marvel (<-- ha! more crossover jokes) at his perfection and fuffness. Happy Friday everyone – to the Batmobile: Glamour shot!
No, Batman – Robin has to be able to speak on his own
Batman's best friend Vida is in talks for Wonder Woman
The Justice League recruits Aquaman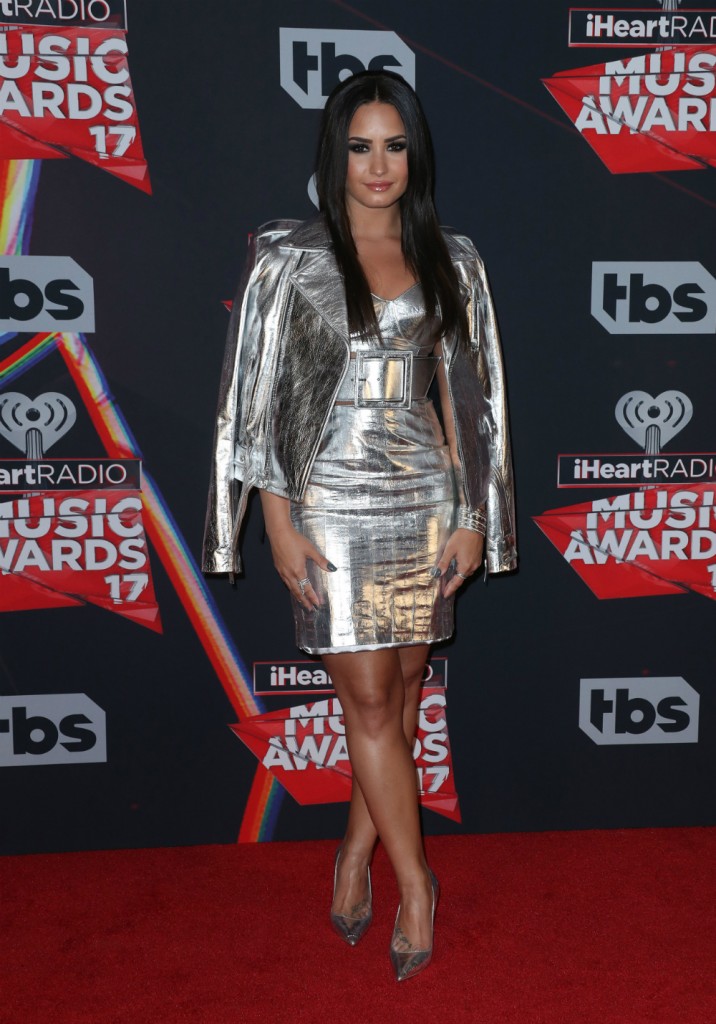 Photo credit: WENN Photos and Instagram