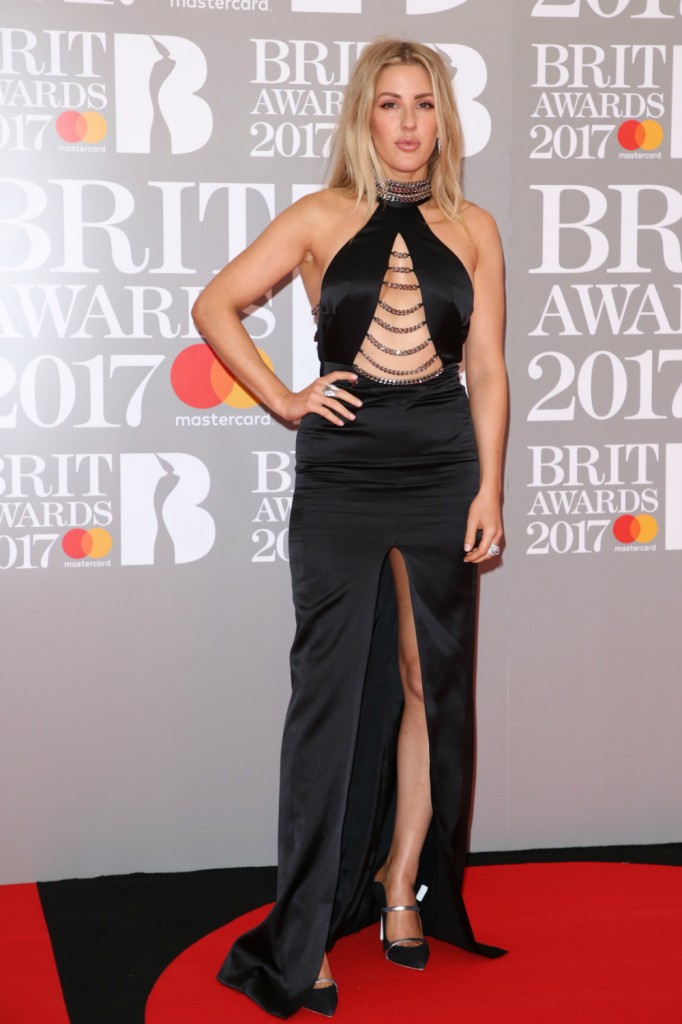 Ellie Goulding is opening up about suffering from paralyzing anxiety and panic attacks. Ellie says her anxiety stems from her rise to fame as a popstar and was triggered by performing in front of huge crowds. She didn't suffer from stage fright but rather from overwhelming insecurity that she wouldn't live up to everyone's expectations, herself included. However, Ellie said she found a way to combat her anxiety with positive reinforcement – and kickboxing.
(Ellie Goulding), 30, recalled feeling overwhelmed when she shot to stardom in 2010 and started performing in front of huge crowds. "I started having panic attacks, and the scariest part was it could be triggered by anything. I used to cover my face with a pillow whenever I had to walk outside from the car to the studio," she wrote. "My new life as a pop star certainly wasn't as glamorous as all my friends from home thought. Secretly, I was really struggling physically and emotionally."

The "Lights" songstress said she believed that her panic attacks were sparked by a lack of confidence. "I was scared I wasn't as good of a singer as everyone I thought I was. And as the stakes grew, I was afraid of letting everyone, including myself, down."

Goulding was "paralyzed with nerves" every time she would perform on live television. "I told myself that this was exactly where I was supposed to be and if other people believed in me, I had to start believing in myself," she wrote. "But there was another way I found inner confidence: boxing and kickboxing. I love that extra kick of adrenaline. Keeping fit doesn't mean spending hours at a gym; the key is to find a workout you really love."

The Grammy nominee coped by pushing herself in fitness classes like Barry's Bootcamp or Equilibrium TRX and by working out with her trainer, Faisal Abdalla. "It wasn't about any change in my outward appearance; it was about seeing and feeling myself get better and stronger. It carried over into other areas of my life, and now I truly feel that exercise — however you like to work out — is good for the soul," she wrote.
I'm not Ellie's biggest fan but I love this story. I understand it's easy to think 'what did she expect' about becoming a popstar, of course there would be crowds and expectations. However, so many dreams we have are different in reality vs. how we fantasized about them. I know I worked/fought for things only to realize I wasn't where I wanted to be at all. I'm willing to take Ellie at her word, in which case, I really feel for her. Imagine getting everything you want only to have it cripple you.
The part I want to focus on, though, is Ellie using boxing and kickboxing to fight her anxiety. I am a firm believer in positive self-reinforcement but I know that does not work for everyone. I have, however, heard that boxing, kickboxing and all martial arts have been a confidence builder to those who've taken them. Even those who took the classes for other reasons noted how much it helped their self-esteem. I run, as you know, and The Mister lifts weights but we could use a little less stress and my kids could use some confidence. I think it's time to look into family classes.
In other Ellie news – I really like her new shoe line with Diechmann – and I can afford them!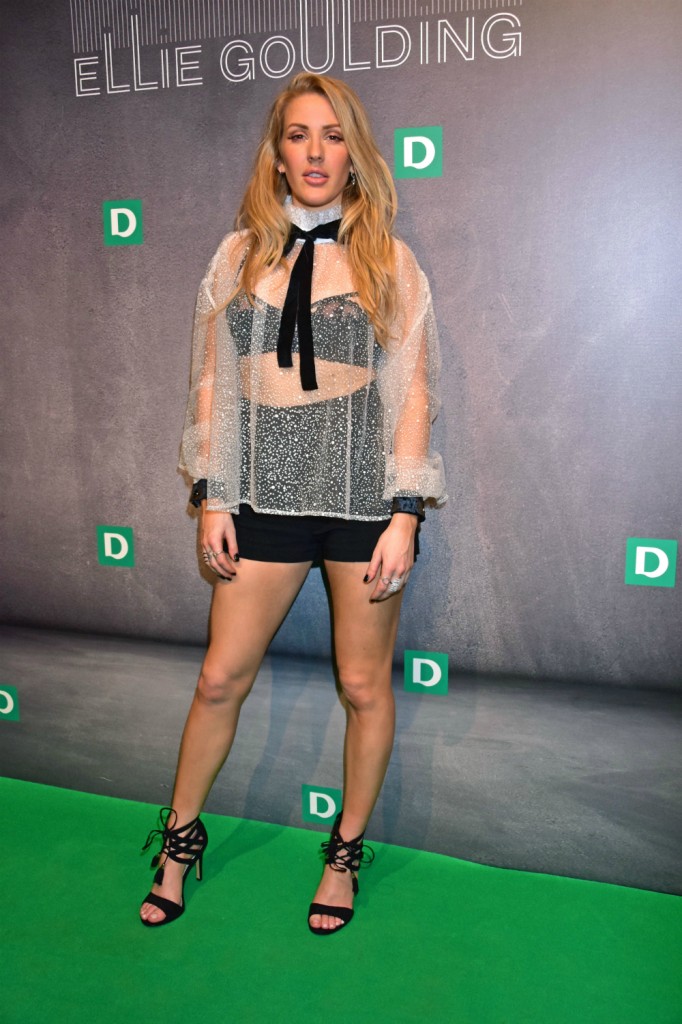 Photo credit: WENN Photos and Getty Images