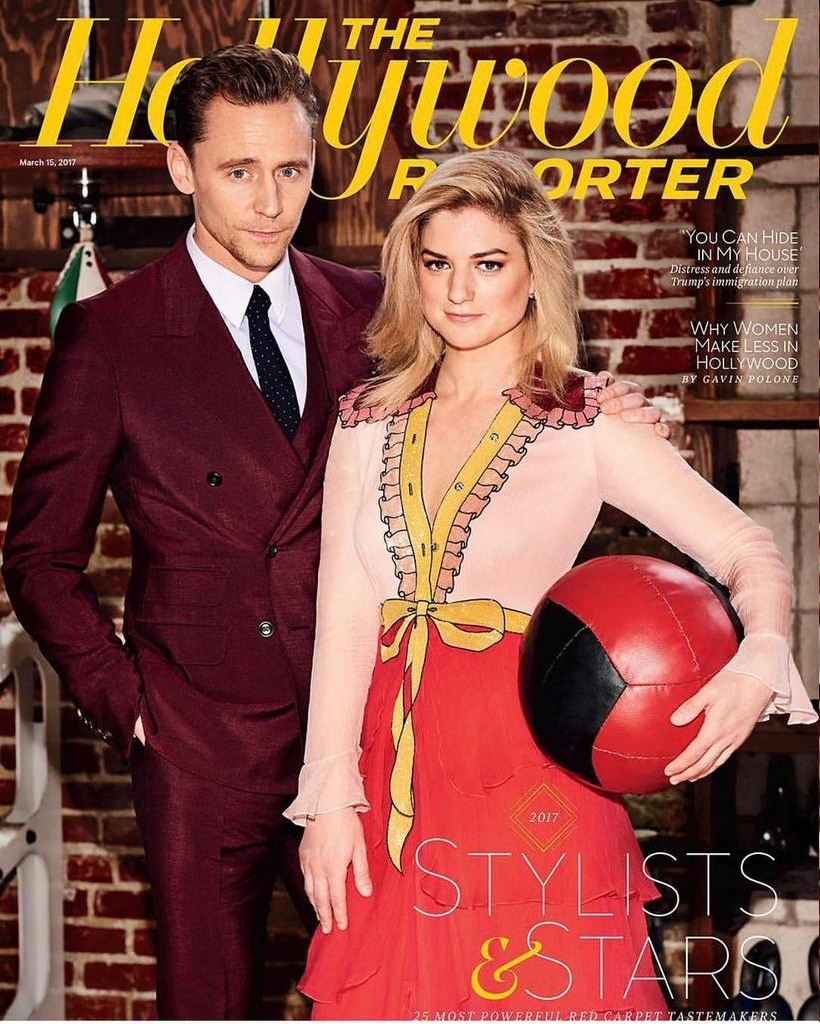 Ugh, I feel so bad! I have been glossing over The Hollywood Reporter's 25 Most Powerful Stylists Issue for days because I thought it was mostly about wispy, poorly-dressed women talking about why they chose some horrible red carpet gown. While there is a lot of that – Michelle Williams and her stylist's inclusion should be evidence enough – there actually is some good stuff in this issue. Like the inclusion of Tom Hiddleston and his STYLIST! Did you know he had a stylist? I did not know. And now that I know… I am reconsidering his style. Hiddles always struck me as a posh boy who liked clothes and had questionable taste in too-bright colors and pants that seem way too snug in the crotch. Now that I know he has a stylist, I wonder if he's just a nice boy who gets talked into wearing too-bright, snug-crotch suits.
Tom's stylist is named Ilaria Urbinati. They actually got one of the covers, and they posed together (and apart) in what appears to be a boxing gym, because that literally has nothing to do with anything. I kind of wonder if Tom chose the locale in an attempt to butch it up. It didn't work. Here's the little blurb from THR about the one thing Tom never wants to try:
Hiddleston may be a red-carpet risk-taker, but that doesn't mean he'll try every fashion trend.

"I'm not crazy about short trousers, short pants on men." Hiddleston tells The Hollywood Reporter while playing "Fishing for Answers" with his stylist, Ilaria Urbinati. "Even in the summertime, it's a risk."

Luckily, Urbinati, who ranks No. 6 on THR's 25 Most Powerful Stylists list this year, is aware of the Kong: Skull Island actor's style preferences. She adds: "It's true, I always go a little longer with you."
I agree that he would not look good in too-short pants and that most men should not wear Capris. Tom's insanely tall and most of his height is in his legs. I would imagine he probably has a 34-inch inseam or longer. If he buys trousers off the rack, they're probably always too short on him. So no. No Capris. Either long, proper pants (with some room in the crotch, for the love of God) or just regular dude-shorts for running.
Oooh, there's also video!! Tom prefers coffee to tea (Ilaria prefers tea). He thinks Thor is a better costar than Kong. He thinks Loki would win in a fight with Kong. Tom's style icons – named by Ilaria – are Americans like Steve McQueen and Paul Newman (and Elliot Gould??!). I'm surprised he didn't name some dapper Englishman. I always thought he had a dash of David Niven? Tom and Ilaria are actually really cute together – you can tell that they really get along.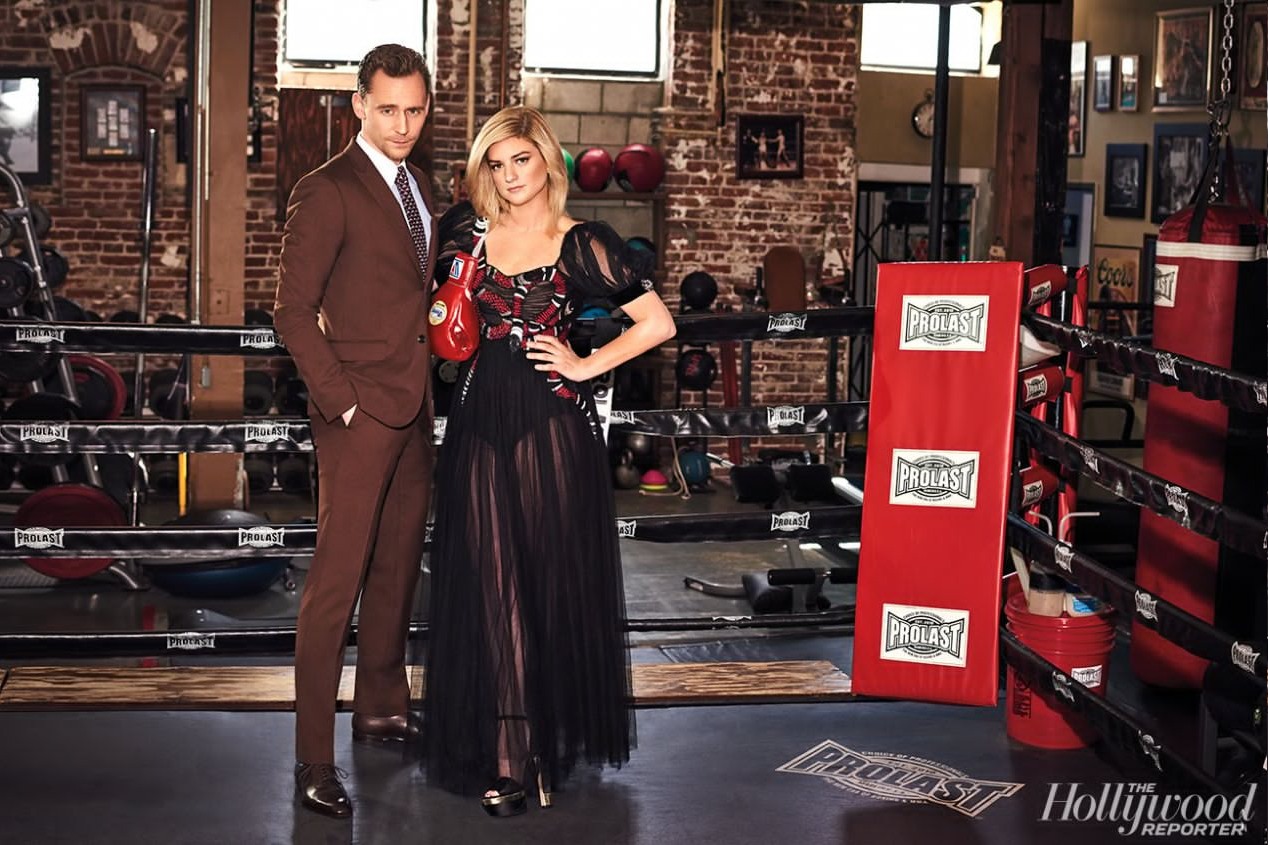 Photos courtesy of The Hollywood Reporter, Fame/Flynet and WENN.