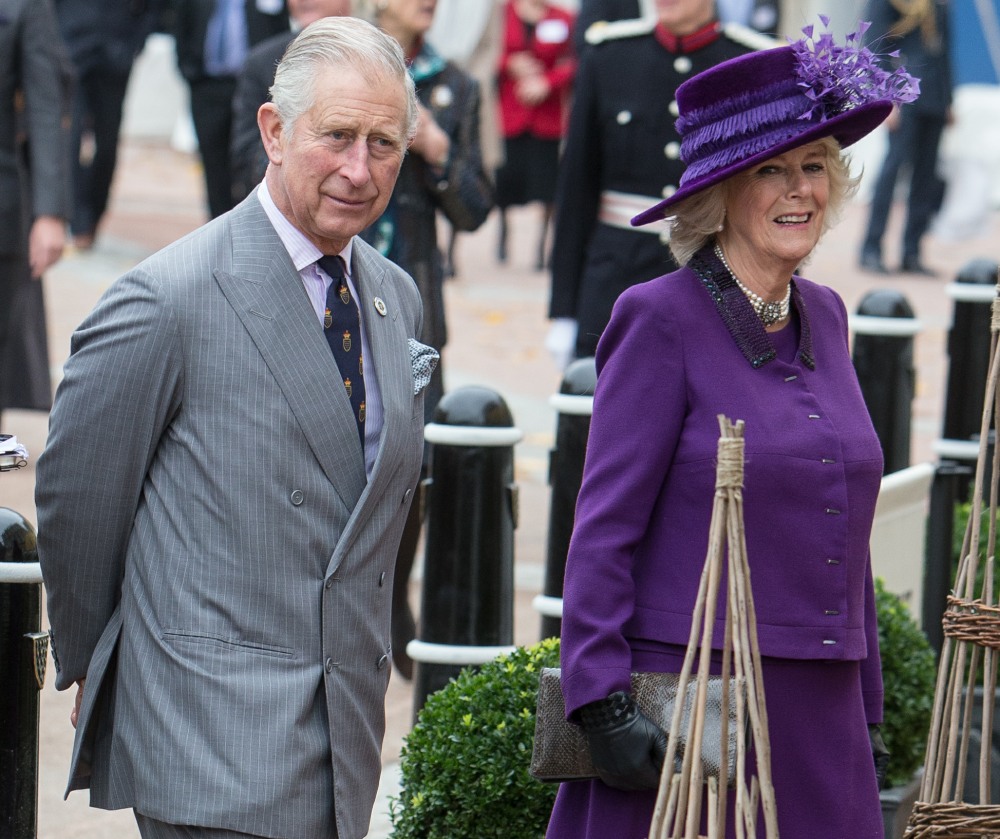 The Guardian published a fascinating, morbid and slightly shocking "long read" this week. The article is quite simply about "What Happens When Queen Elizabeth Dies" As in, what comes next in the minutes, hours, days and weeks after the Queen kicks the royal bucket, as it were. You can and should read the whole piece here. It includes details about nearly everything, from the name of her hyper-planned funeral arrangements (London Bridge), to the protocol for who gets informed of her death first, to how the gongs of Big Ben will be muffled, to what the BBC is planning for the actual death announcement and so much more. The whole piece is curious and crazy, but there are some interesting pieces of gossip about how Prince Charles – or King Charles – will spend his first moments as king. First of all, his siblings must all kiss his hand and, like, swear their allegiance to him. And yes, Camilla will be declared Queen Consort within 24 hours, pretty much. Here are some details about King Charles which I found fascinating:
When the Queen's body is brought to Buckingham Palace: In the corridors, staff employed by the Queen for more than 50 years will pass, following procedures they know by heart. "Your professionalism takes over because there is a job to be done," said one veteran of royal funerals. There will be no time for sadness, or to worry about what happens next. Charles will bring in many of his own staff when he accedes. "Bear in mind," the courtier said, "everybody who works in the palace is actually on borrowed time."

Charles will have to sign off on every detail of his mother's funeral: In theory, everything is settled. But in the hours after the Queen has gone, there will be details that only Charles can decide. "Everything has to be signed off by the Duke of Norfolk and the King," one official told me. The Prince of Wales has waited longer to assume the British throne than any heir, and the world will now swirl around him at a new and uncrossable distance… In recent years, much of the work on London Bridge has focused on the precise choreography of Charles's accession. "There are really two things happening," as one of his advisers told me. "There is the demise of a sovereign and then there is the making of a king." Charles is scheduled to make his first address as head of state on the evening of his mother's death.

Parliament will swear an allegiance to King Charles ASAP: Parliament will gather. If possible, both houses will sit within hours of the monarch's death. In 1952, the Commons convened for two minutes before noon. "We cannot at this moment do more than record a spontaneous expression of our grief," said Churchill, who was prime minister. The house met again in the evening, when MPs began swearing the oath of allegiance to the new sovereign. Messages rained in from parliaments and presidents. The US House of Representatives adjourned. Ethiopia announced two weeks of mourning. In the House of Lords, the two thrones will be replaced by a single chair and a cushion bearing the golden outline of a crown.

The day after the Queen's death: The flags will go back up, and at 11am, Charles will be proclaimed king. The Accession Council, which convenes in the red-carpeted Entrée Room of St James's Palace, long predates parliament. The meeting, of the "Lords Spiritual and Temporal of this Realm", derives from the Witan, the Anglo-Saxon feudal assembly of more than a thousand years ago. In theory, all 670 current members of the Privy Council, from Jeremy Corbyn to Ezekiel Alebua, the former prime minister of the Solomon Islands, are invited – but there is space for only 150 or so. The clerk, a senior civil servant named Richard Tilbrook, will read out the formal wording, "Whereas it has pleased Almighty God to call to His Mercy our late Sovereign Lady Queen Elizabeth the Second of Blessed and Glorious memory…" and Charles will carry out the first official duties of his reign, swearing to protect the Church in Scotland, and speaking of the heavy burden that is now his.

Charles has to go on tour immediately: The same rituals will take place, but this time around the new king will also go out to meet his people. From his proclamation at St James's, Charles will immediately tour the country, visiting Edinburgh, Belfast and Cardiff to attend services of remembrance for his mother and to meet the leaders of the devolved governments. There will also be civic receptions, for teachers, doctors and other ordinary folk, which are intended to reflect the altered spirit of his reign. "From day one, it is about the people rather than just the leaders being part of this new monarchy," said one of his advisers, who described the plans for Charles's progress as: "Lots of not being in a car, but actually walking around." In the capital, the pageantry of royal death and accession will be archaic and bewildering. But from another city each day, there will be images of the new king mourning alongside his subjects, assuming his almighty, lonely role in the public imagination. "It is see and be seen," the adviser said.

Queen Camilla is happening: The wave of feeling will help to swamp the awkward facts of the succession. The rehabilitation of Camilla as the Duchess of Cornwall has been a quiet success for the monarchy, but her accession as queen will test how far that has come. Since she married Charles in 2005, Camilla has been officially known as Princess Consort, a formulation that has no historical or legal meaning. ("It's bulls–t," one former courtier told me, describing it as "a sop to Diana".) The fiction will end when Elizabeth II dies. Under common law, Camilla will become queen — the title always given to the wives of kings. There is no alternative. "She is queen whatever she is called," as one scholar put it. "If she is called Princess Consort there is an implication that she is not quite up to it. It's a problem." There are plans to clarify this situation before the Queen dies, but King Charles is currently expected to introduce Queen Camilla at his Accession Council on [the day after Elizabeth II's death]. Confirmation of her title will form part of the first tumultuous 24 hours.
I came out of this piece feeling slightly sorry for Prince Charles. Like, for years and years he's waited for the "big job," but after her married Camilla, I got the feeling that he sort of made his peace with the fact that he would likely be quite old when he ascends to the throne, which is why he set about doing the most he could with the Prince of Wales title. But all of this crap is going to fall on his shoulders the second his mum dies and… I worry. I shouldn't worry, though. I imagine it actually will go smoothly with King Charles in Charge. *gong*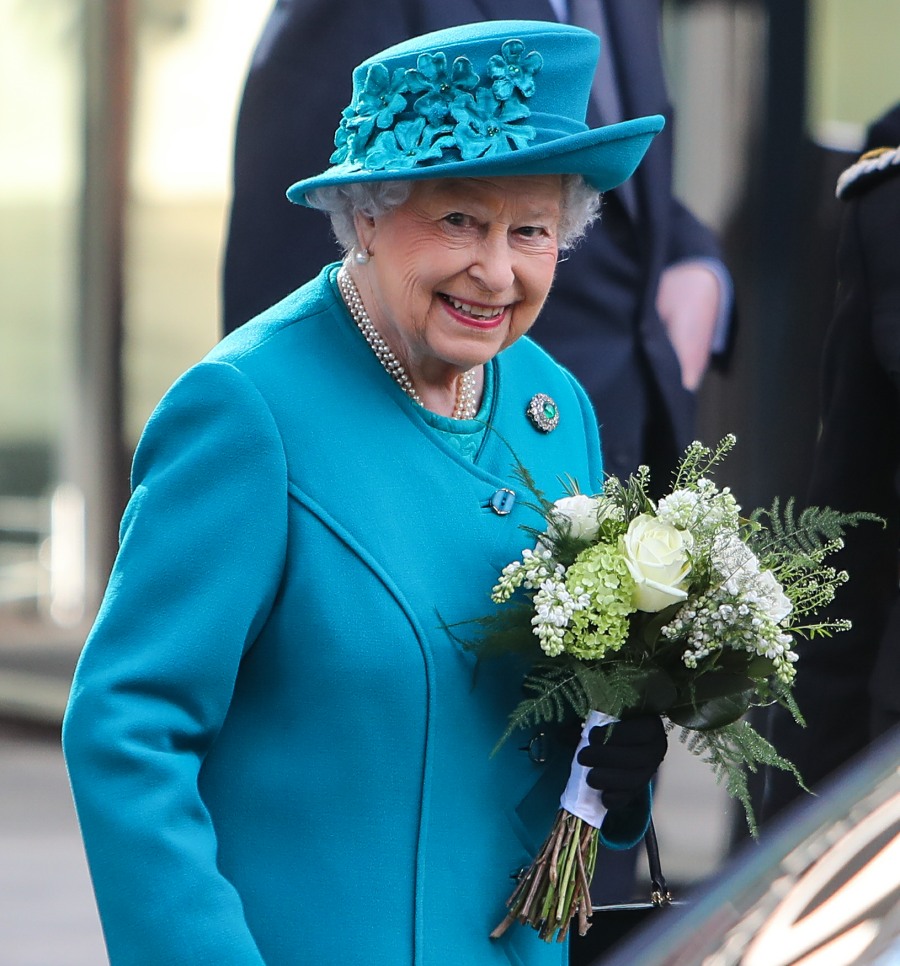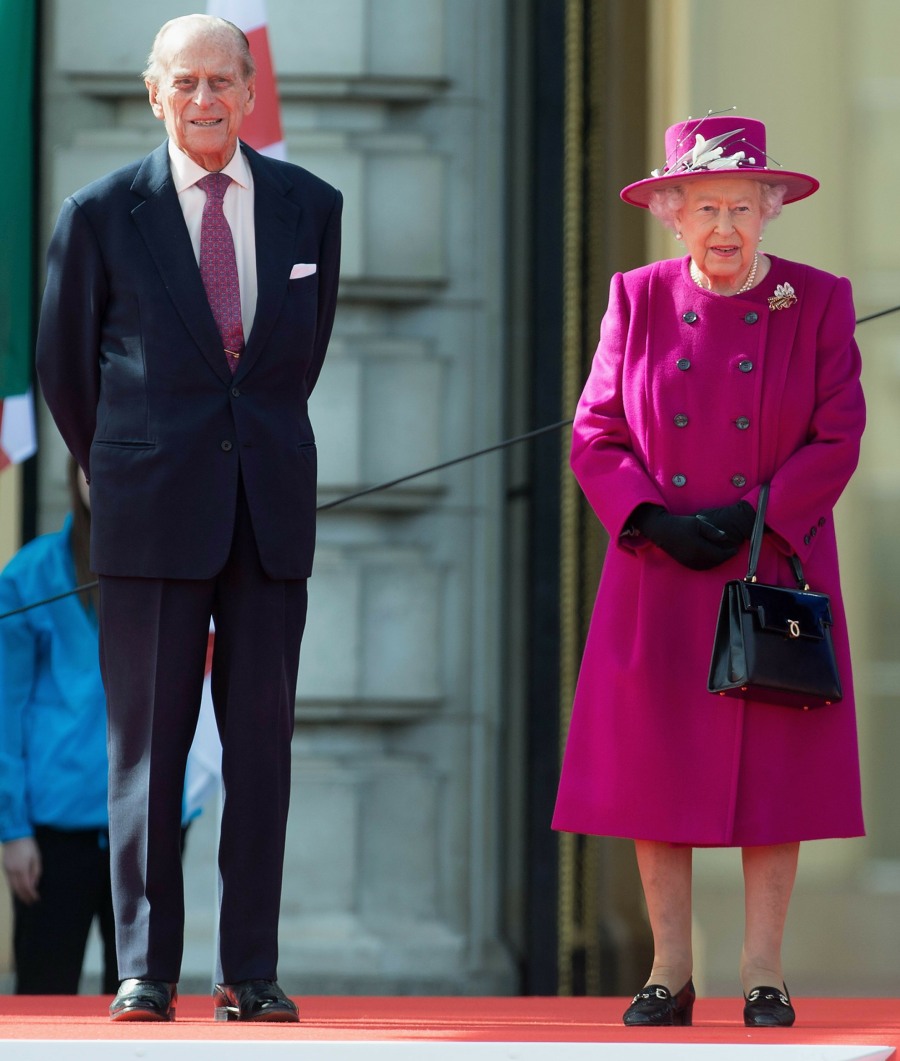 Photos courtesy of WENN.