I was beyond excited to see an email from Victoria Beckham in my inbox yesterday. Sadly, it wasn't an invitation to join the Spice Girls, but it was a link to the lookbook for her new capsule collection for Target. Victoria's website showcases some of the pieces in her new line, featuring bright colors and lots of florals and color blocking. It's nice she gave us time to put our shopping lists together in advance of the line's debut at a Target near you on April 9th.
Victoria talked about the new line, inspired, in part, by her daughter Harper, with Refinery29. Of the collection, she enthused that, "There are lots of conversational prints, and a really energizing palette; color was very important for the collection."
Even though Harper, her muse, is already 5-years-old, this Target collection marks Victoria's first foray into designing clothes for children. She said, "It's been a dream of mine to do so for a long time; Harper's been wearing the collection already, and she loves it."
The Victoria Beckham for Target collection is also the singer-turned-designer's first to include plus-sized fashions, with pieces that run up to size 3X. This was important for her because, as she put it,
I want to design for women no matter their budget, age, or size. I want to empower women and girls, and make them feel like the best versions of themselves. The fact that I can offer plus size is really exciting, it's a first for me, and it's something important that I'm proud of.
The commercial for the collection premiered on Victoria's Instagram page and has a familiar soundtrack. Yes, I totally squee-d over the fact that she chose the Spice Girls' song "Spice Up Your Life" to introduce the line.
The pieces really give off a 60s vibe, don't they? I kind of want to go re-watch Down with Love now. They're cute, not me, but cute. And Victoria seems very excited about them, gushing to People Magazine:
I love every single piece of this collection! I'm probably most drawn to the soft tailored pieces, like the tuxedo shirt and calla lily shirt and pants. They're just really easy to wear, but still feel luxurious and create a very pulled-together look.
I have to agree with I covet the calla lily shirt. I may have to beat off other crazed Target shoppers to get my hands on that one. If I had kids though, I would grab every last piece of the Harper-inspired togs. They are adorable. Anyone else want to go on a Target shopping date with me on April 9th?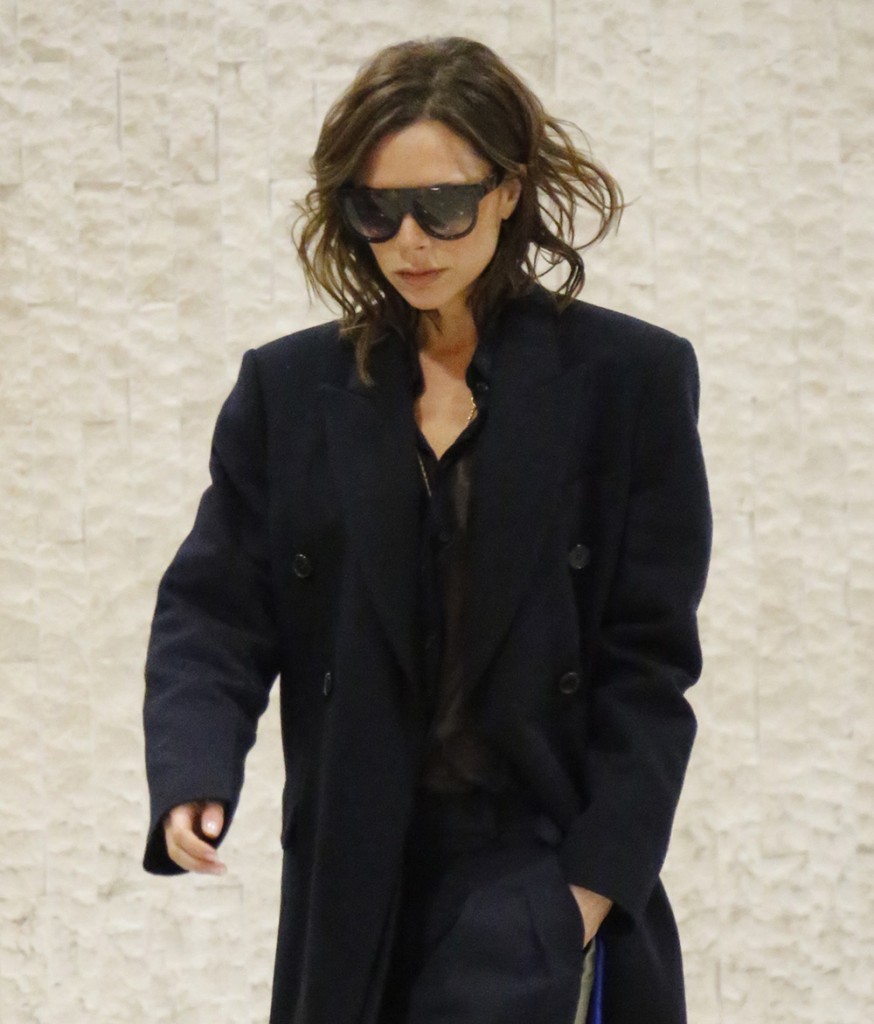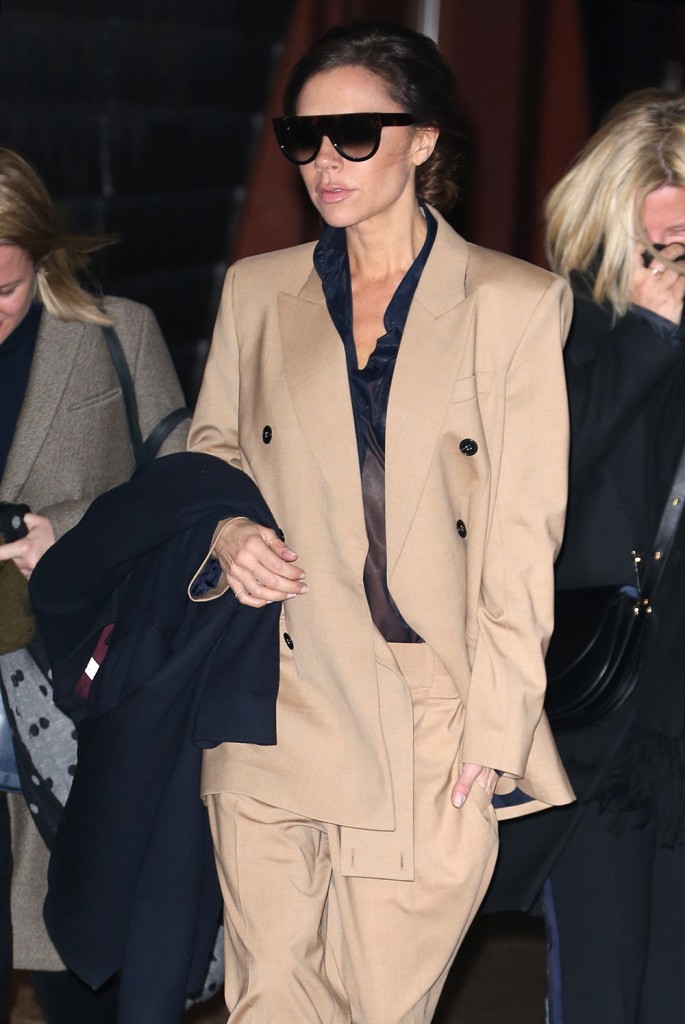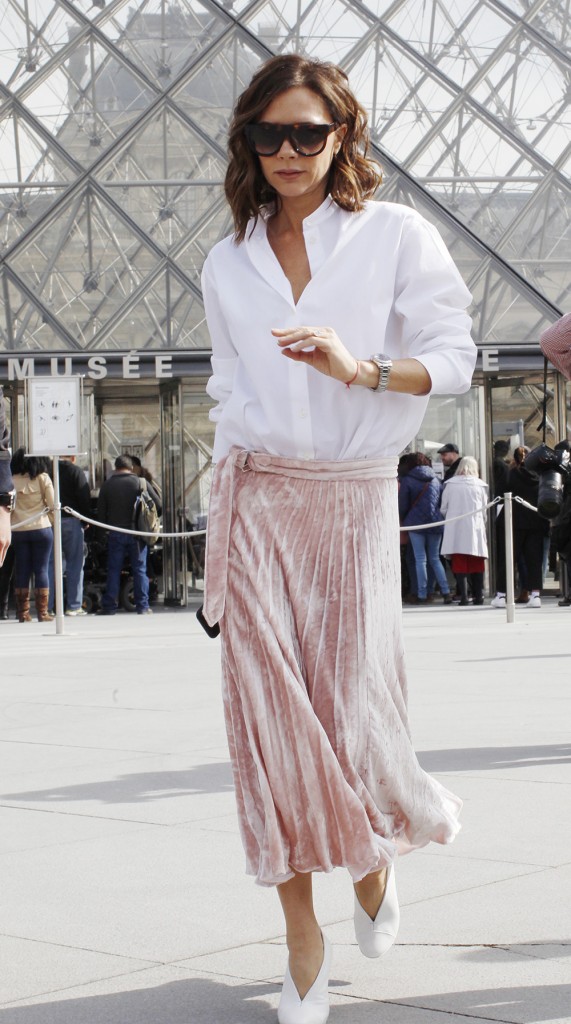 Photos: WENN.com, Fame Flynet