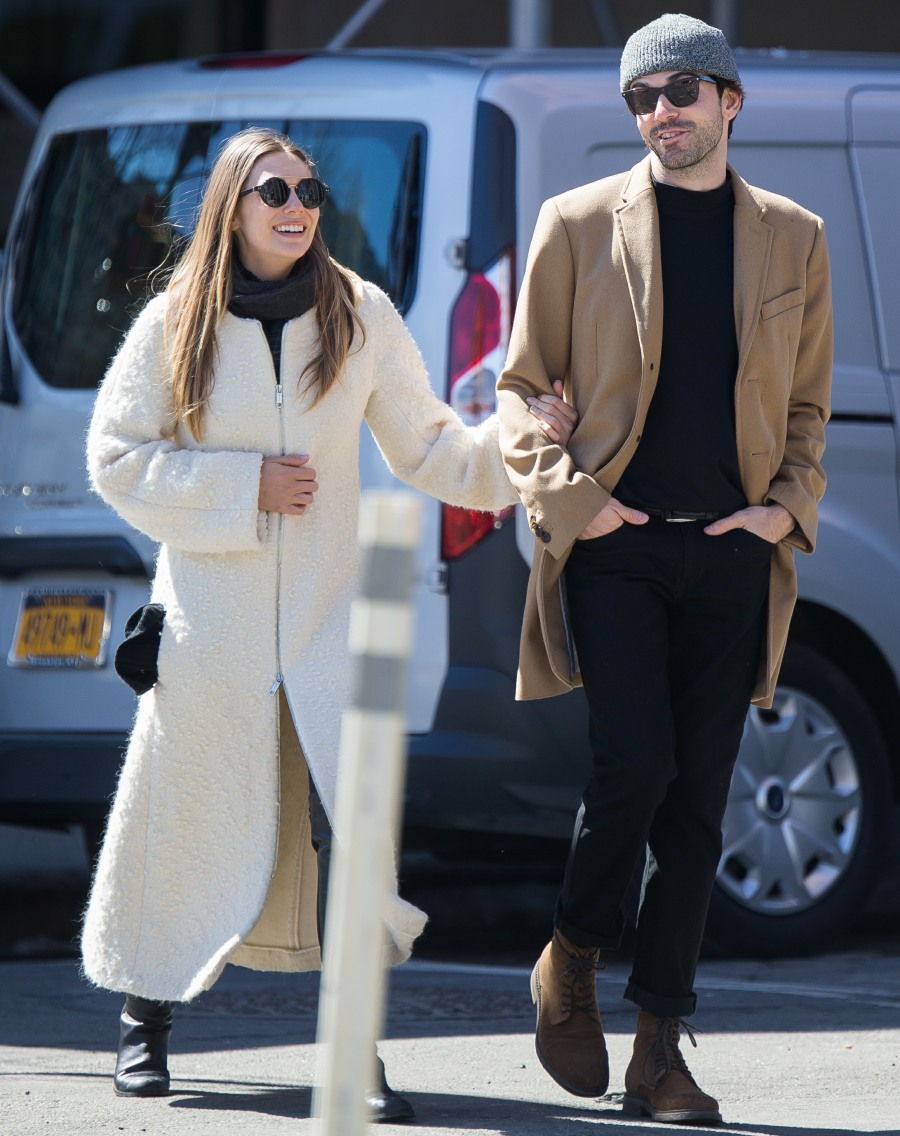 I'm not sure anyone will care about these photos as much as me, but here we go. Elizabeth Olsen was photographed with a "mystery man" yesterday in New York. Seriously, outlets were calling this guy Mystery Man. No one knew who he was. Even the Daily Mail – an outlet which is pretty good at problem-solving when it comes to romantic mysteries – couldn't figure out this guy's identity. It took hours before he was ID'd as Robbie Arnett, a member of the "cinematic indie pop band" Milo Greene. So… everybody's sure that Robbie Arnett is Elizabeth Olsen's boyfriend. Because of the body language, and because of her smile and her awareness of the cameras. This seems like an old-fashioned pap-stroll to announce one's new boyfriend.
So, why is this notable? To me, it's interesting because Olsen is so obviously pap-strolling with a boyfriend after making such a big deal about how "private" she was/is. Remember that? Remember when she and Tom Hiddleston kept playing games about whether they were dating? That was pre-Tiddlebanging. Olsen dumped her boyfriend right around the time she started working with Tom. Then Olsen somehow ended up in Hawaii with Tom while he filmed Kong: Skull Island. Then she and Tom were photographed at dinner in London, and they were seen out together by Twitter-stalkers too. While promoting their film, Tom and Elizabeth played endless are-they-together games and Olsen always said that she likes to keep her private life private.
So, a brand new outlook on being public with a boyfriend? Who knows? Robbie's cute, btw. He reminds me of a less craggy Ron Livingston.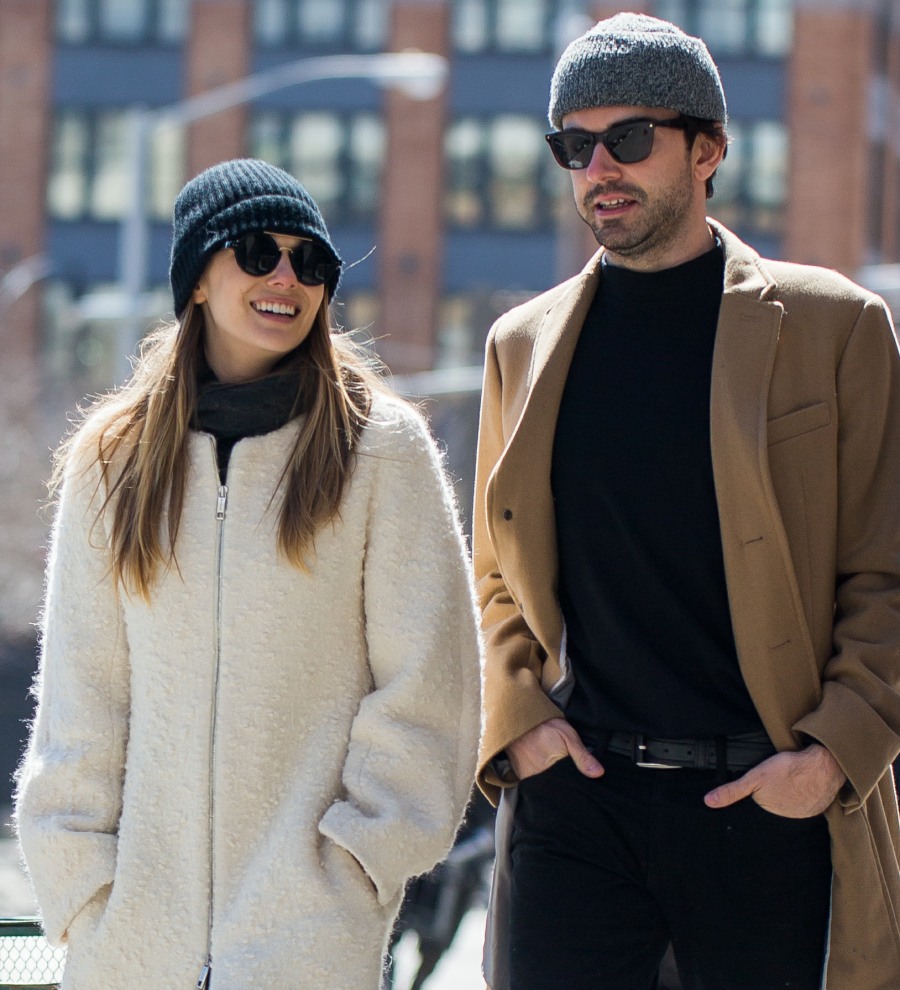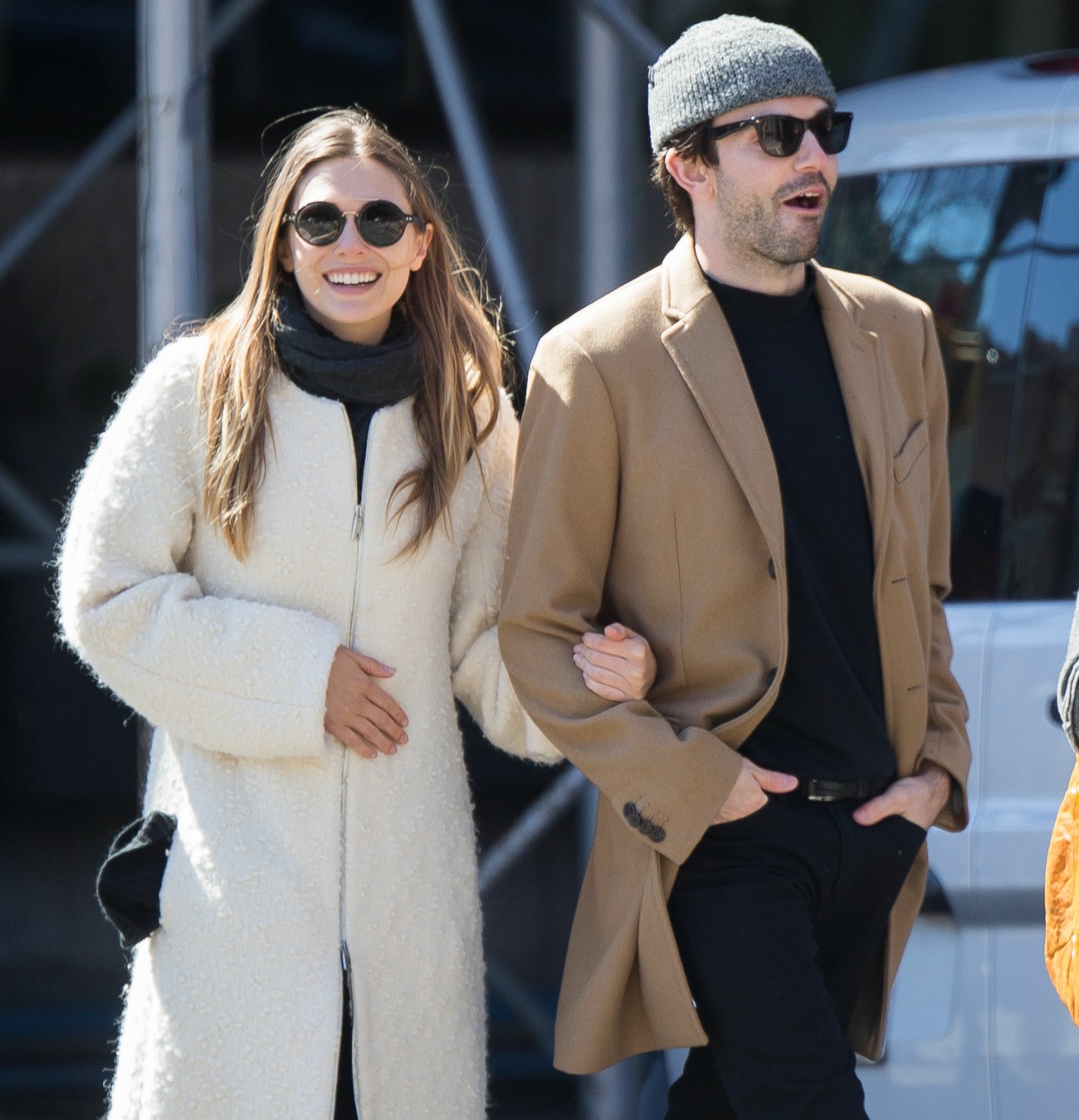 Photos courtesy of Fame/Flynet.