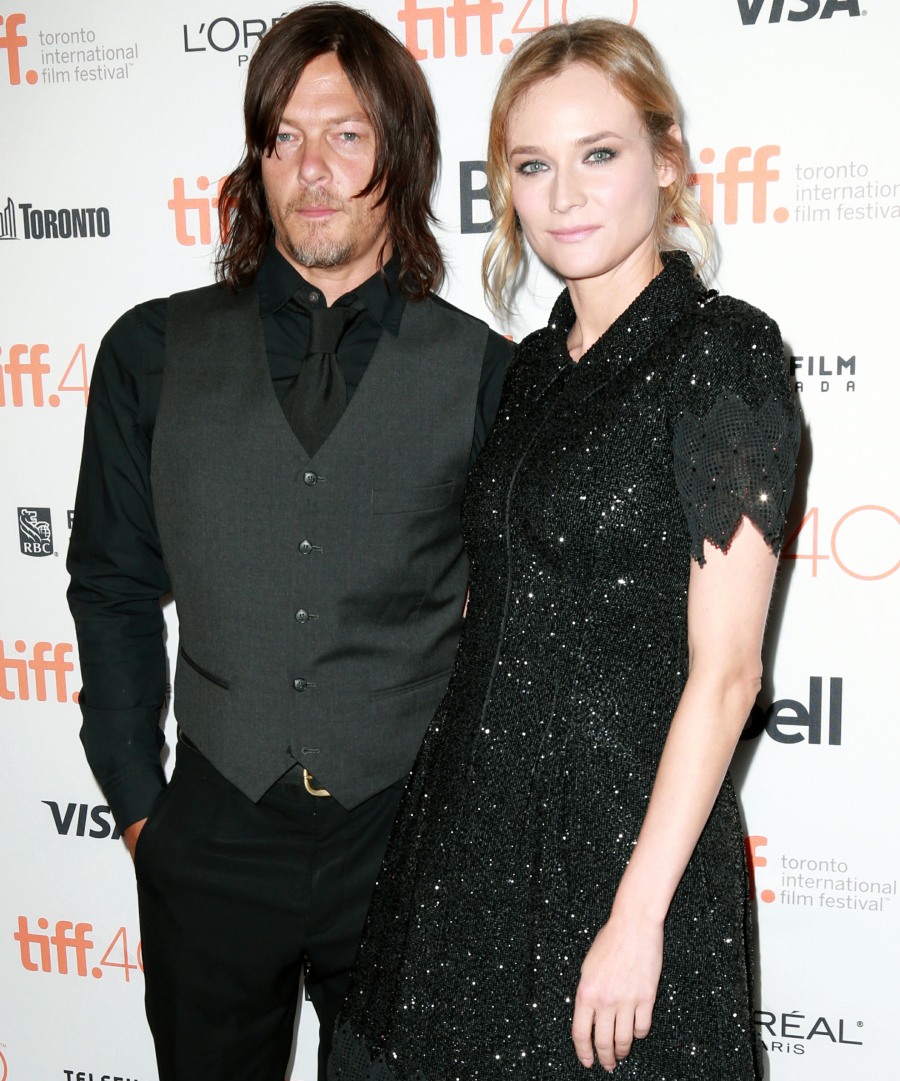 The only reason this story is noteworthy is because Diane Kruger and Norman Reedus have always insisted that they aren't really together. Diane and Norman worked together maybe two years ago, then around Christmas 2015, they were spotted out together, getting a drink in a seedy bar and looking very "we're having an affair." Diane was with Joshua Jackson at the time. Joshua and Diane were together about six months following that moment, and then they broke up. Diane has been seen out with Norman ever since. He is her jumpoff. She went to Paris to be with him. She went to Barcelona to be with him. They take road trips together. They are loved up in every city. But they're "just friends," you guys. Except not.
It appears Daryl Dixon may be off the market…The Walking Dead star Norman Reedus and Diane Kruger, his co-star in the 2015 film Sky, had an epic makeout session on the streets of New York City Tuesday, E! News has learned, following more than a year of romance rumors. The two have never commented on them. Reedus, 48, and Kruger, 40, left his home and walked to a bar, where they hung out for almost four hours. They left smiling and holding hands and spoke to random people on the street before the stopped at a corner and made out for half an hour, an eyewitness told E! News exclusively. The two then went to another bar.

"They looked like they had a great time!!" the eyewitness said.

Reedus and Kruger have also been fueling the romance rumors in recent weeks. Earlier this month, Kruger was spotted walking in Barcelona, where Reedus was opening a new photography exhibition. Last month, Reedus and Kruger were were photographed unloading bags and boxes from a Porsche in New York City. An eyewitness told E! News exclusively at the time that the two kissed on the lips and acted playful and also drove to a hotel. But another source told E! News Kruger and Reedus are "just friends." The two have also been liking each other's posts on Instagram.
What's more annoying, the fact that Diane cheated on Joshua Jackson or the fact that Diane and Norman won't just come out and say "we're dating" at this point? It's all pretty annoying. And what's with their making-out-in-bars thing? That's how we learned that Diane and Norman were happening in the first place. They can't just get a seedy hotel room like two normal people carrying on an affair. They have to take their shady love to a series of bars where it sounds like they're too busy sucking face to order many drinks. Ugh.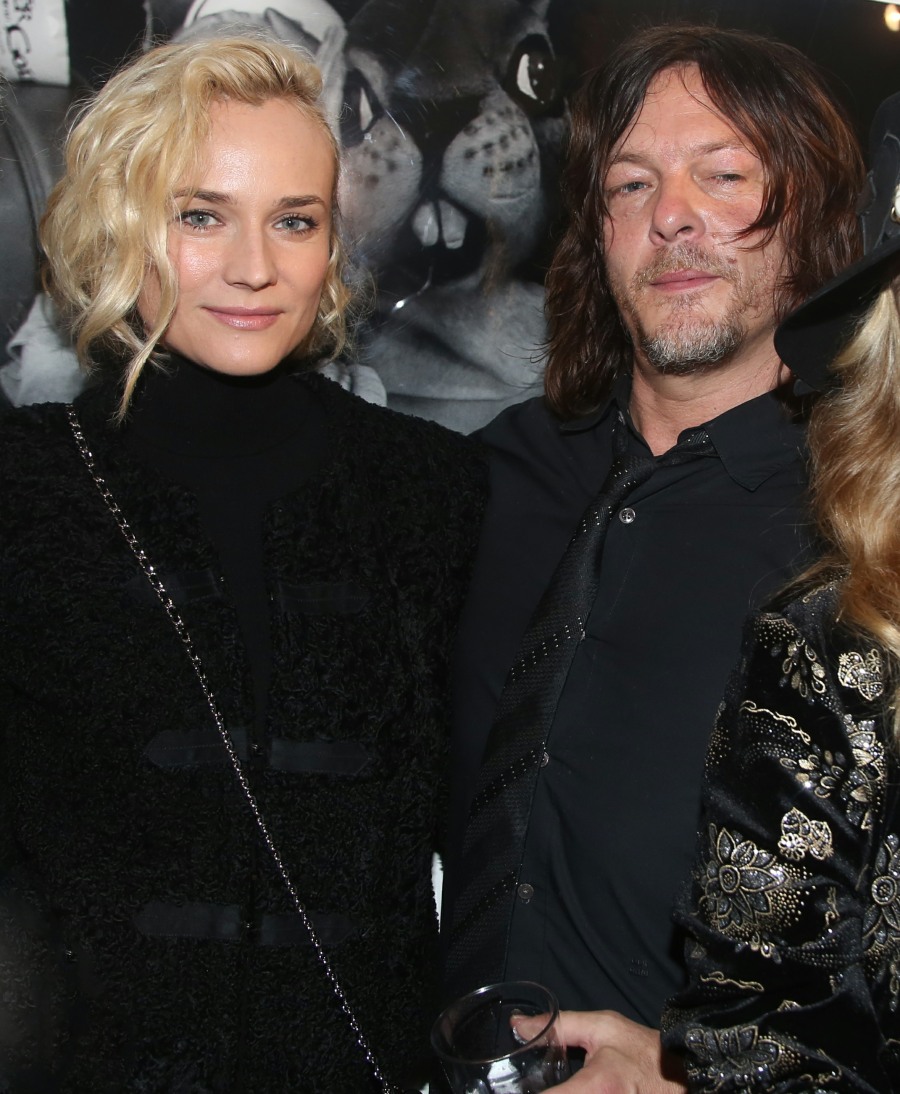 Photos courtesy of Fame/Flynet.