There's a crazy amount of news about our current First Family of grifters, liars, lunatics and baby-fisted a–holes. So here is my gift to you, on National Puppy Day: photos of former Vice President Joe Biden with a Golden Retriever puppy named Joe Biden. Bless. I've never thought about it, but YES, you should absolutely name your dog "Joe Biden." Especially if he's a sleepy-looking golden puppy. You can see so many photos of Biden Puppy here at this Instagram. BIDEN PUPPY!
Biden Puppy's mom is a woman named Sydney who came to Washington this week to celebrate the anniversary of the Affordable Care Act. All Sydney did was bring Biden Puppy to the crowd outside of the Capitol event and Biden the Man saw the puppy in the crowd and came over. Sydney told Buzzfeed: "As soon as I told him his name was Biden, he started kissing the dog, which is like exactly what I expected Biden would do. As soon as I told him, his face lit up."
Here's Human Biden's speech about the ACA: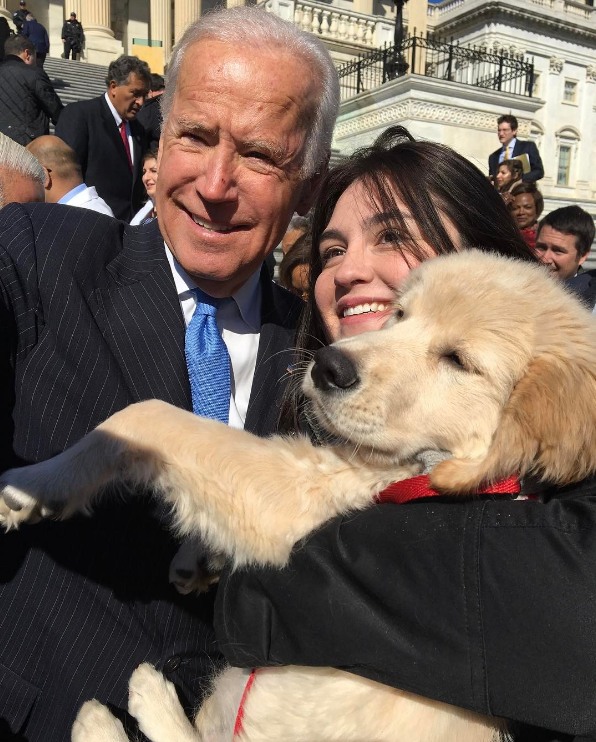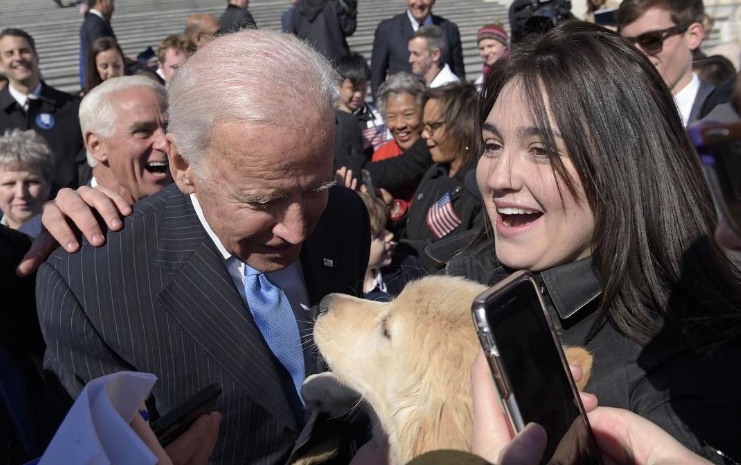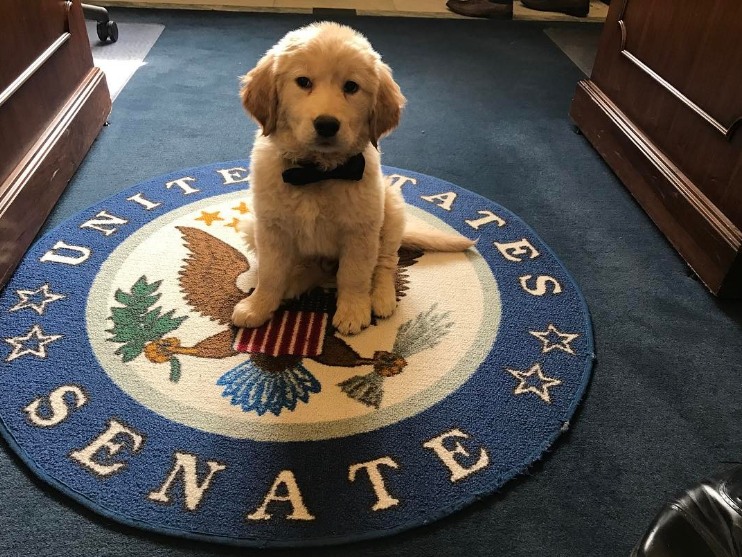 Photos courtesy of Instagram.