We heard a few weeks ago that Dean McDermott's ex wife, Mary Jo Eustace, was taking him to court over nonpayment of child support. Dean welcomed his fifth child with Tori Spelling, Beau Dean (that's really the kid's name), earlier this month. Dean and Tori are being sued by AmEx for skipping out on a huge bill, they're being sued by Sun Trust bank for not paying back a loan, and they also owe hundreds of thousands in back taxes to the state of California. You wouldn't know if from looking at Tori's social media, which is full of posts touting products and services, although most of them are sponsored, as well as chronicling their trips and vacations, ditto there. Mary Jo gave an interview to US Magazine detailing her decision to take Dean to court for not paying child support for their son Jack, now 18. She filed contempt of court charges on him on her own without using a lawyer, I'm assuming she can no longer afford one, and claims he hasn't paid support since October of 2015. Dean owes her over six figures in child support. This sounds so typical and must be so frustrating, but Mary Jo sounds like she's dealing with it in the best way she knows how. Here's some of what she told US, including the catalyst to her latest court filing – the $40k baby shower that Tori threw for this fifth one.
"I filed the paperwork myself for the contempt of court," Eustace told Us, after representing herself in court. "The judge was very clear that it's a criminal charge; contempt of court is jail time…"

Eustace said she re-negotiated an agreement with McDermott in September 2015 but stopped receiving payments in October, prompting her to look into filing for the contempt of court charge.

While they were married, Eustace and McDermott had one son, Jack, 18, who currently lives with Eustace in the L.A.-area. Jack spent part of last year living with Spelling, McDermott and their four children—the couple welcomed their fifth child in March of this year—in Los Angeles while Eustace worked in Canada.

"It has been hard on my son, too, seeing all those children have so much. It's been hard, and Jack has been so gracious about it…"

In February, Spelling's mom, Candy, threw a baby shower for Spelling with an alleged $40,000 price tag. When Mary Jo saw these reports, "it just didn't make a lot of sense. I started to laugh, because you can't write this."

Eustace said she believed McDermott's rationale for not paying her was the "usual mantra" of "I don't have money, I can't afford." "But," she noted, "I don't buy that mantra. If you want to pay it, you find a way to pay it, and that's the truth…"

And though she said she has no relationship with Spelling and McDermott and is not interested in having one, Eustace insisted she doesn't wish the couple ill will. "This wasn't vengeful," she told Us. "I don't like seeing the father of my son in that situation, so I wish him the best moving forward and being able to take care of his family. This was just really standing up for myself and my family."
Mary Jo worked out an agreement with Dean to pay her back, and in that way he was able to avoid a court appearance. (I'm assuming based on the way this article is phrased.) She calls that an "absolute win."
I like the way Mary Jo phrases things. She anticipates the criticism she'll receive and she shuts it down. Plus she's so matter-of-fact. Tori and Dean are ridiculous people. I think they're perfect for each other in a way because it takes two people who are completely unwilling to face reality to get into that level of debt. It takes two people unwilling to face reality to start a relationship in the first place when they're both already married to other people. So now they have five kids and they're very focused on keeping up appearances to the point where they owe a ton of money.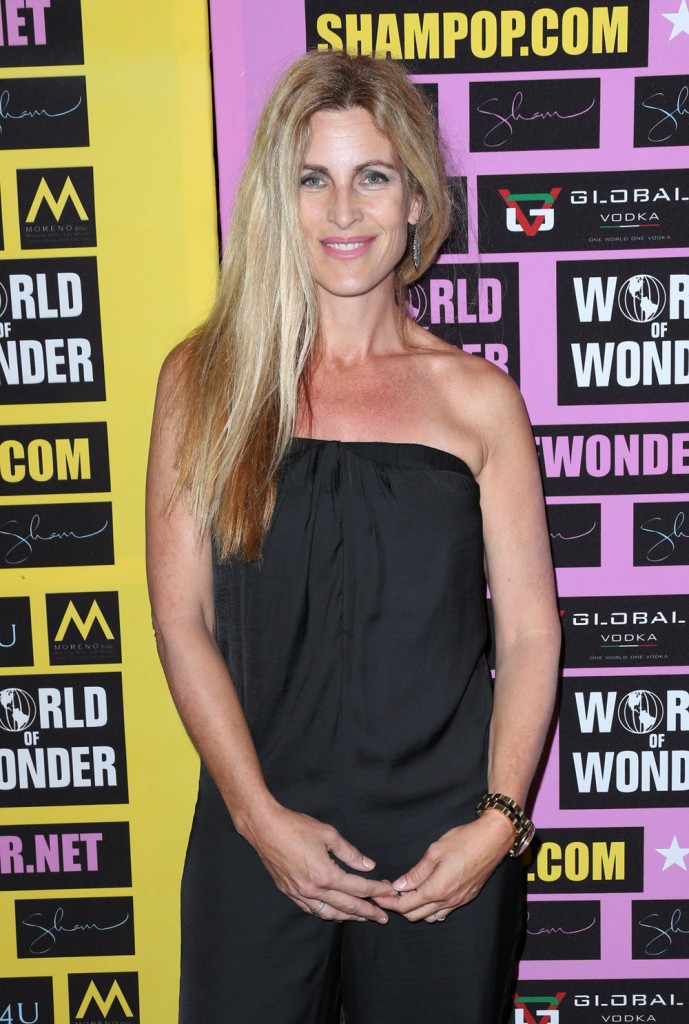 Photos credit: WENN and Getty