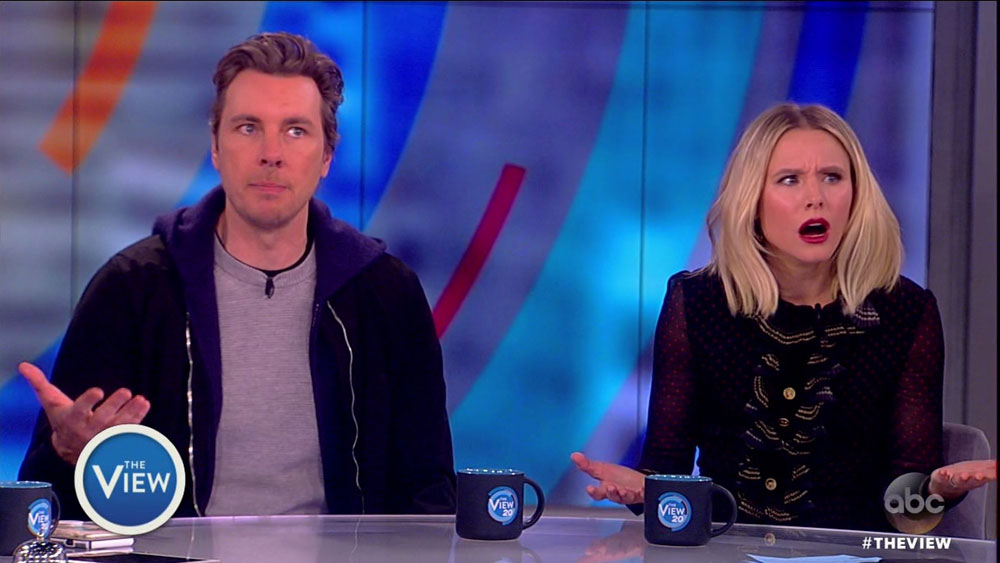 On Wednesday I tried to express a similar thought to Page Six's negative article about Kristen Bell and Dax Shepard. I think that, for casual gossip-followers, they can be fun and refreshing in small doses. For people like me who follow entertainment news all the time, they're tiresome. I wrote that "I wish they would tone it down a little because they can be extra" and I was being nice because I do think it's helpful when celebrities talk about therapy and mental health issues especially, but when they overshare we can be embarrassed for them. Sometimes I cringe at some of the things they say, and I would get fremdschämen if I cared more. Well I'm not the only one who feels this way apparently. Page Six spells it out a lot more harshly:
In Kim Kardashian's Hollywood, it's tough to be embarrassingly overexposed.

But Kristen Bell and Dax Shepard have pulled it off.

The hubby and wife — who are shilling their movie "CHiPs" — have industry types gagging over endless oversharing in interviews, spilling a litany of sound bites about their marital therapy, her breast-feeding issues, fights over furniture, Google searches for "murdering my husband," his fearlessness about directing naked, quitting sugar, and more to "any media outlet that will listen."
These two are of course promoting the CHiPs movie, out now, and which is being skewered by critics. I was hoping it would be funny, I love a good raunchy comedy (the 21 Jump Street remakes are some of the best), but with only a 29% on Rotten Tomatoes I'm going to skip it. So they're both on the promotional trail and their go-to tactic in interviews is to overshare about their personal lives. This is in contrast to the fact that they spearheaded the "no kids policy" to protect their children from paparazzi. Maybe they should be a bit more judicious with their interviews. When they talk about heavy issues like Kristen's anxiety and Dax's history of addiction it's worthwhile and can change lives. People read about celebrities facing the same issues and it can really help. But when it's peppered with a bunch of other details that are best left private the message gets diluted. Maybe they should work on being a little less transparent.
Also, this picture: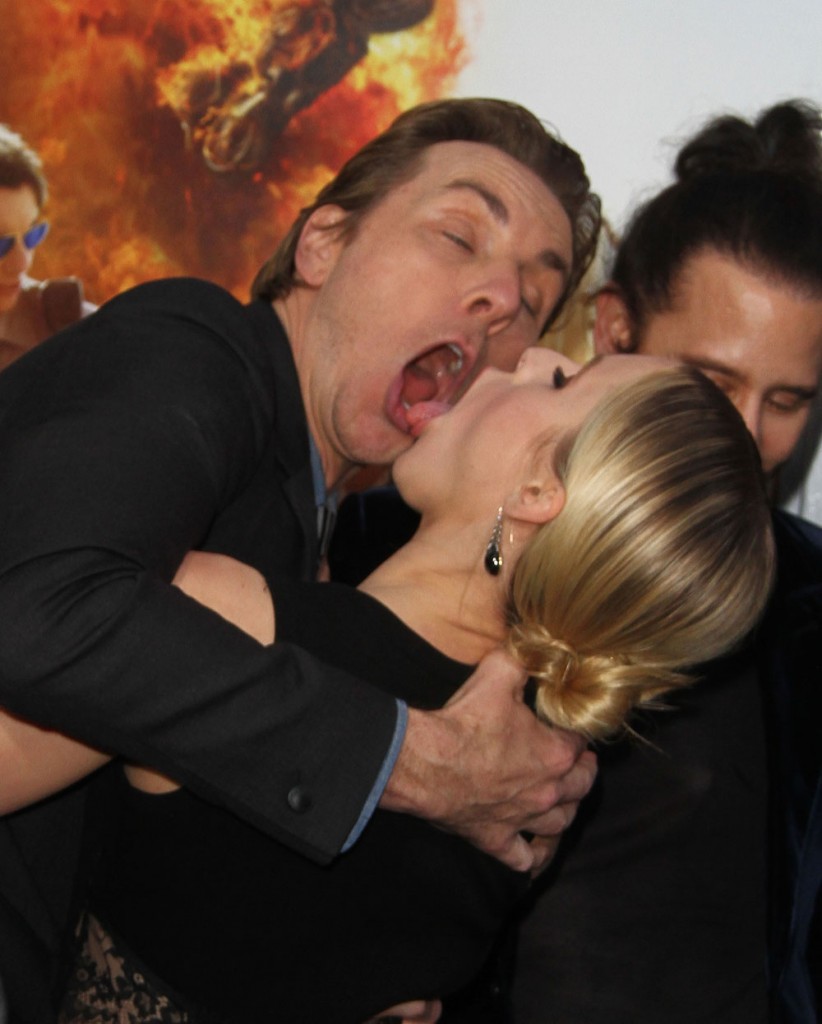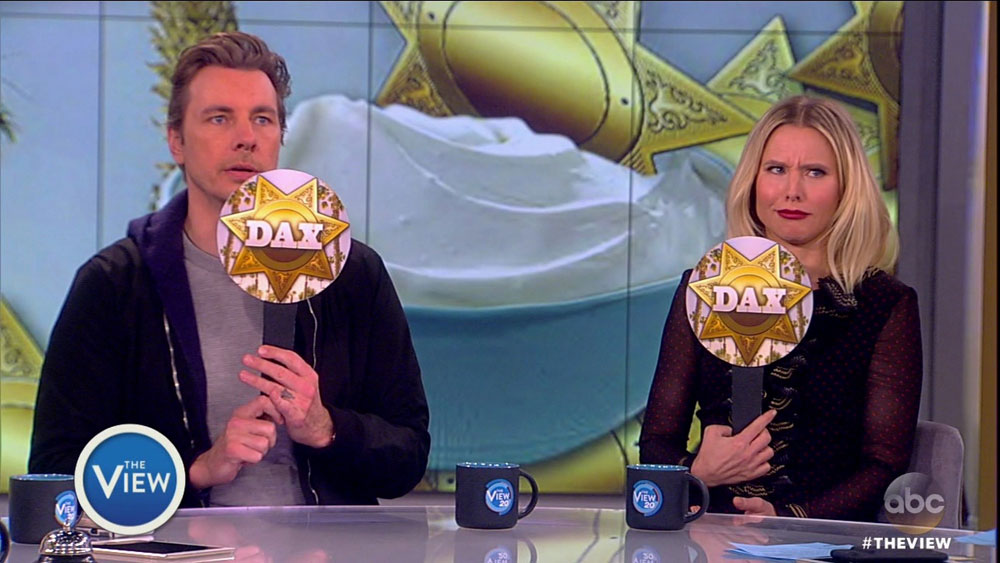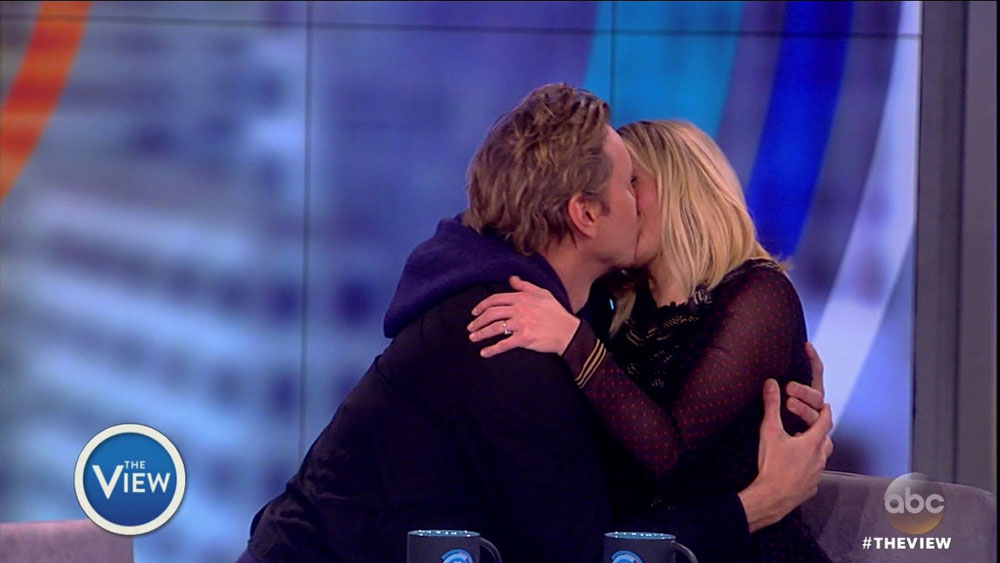 photos credit: WENN and FameFlynet