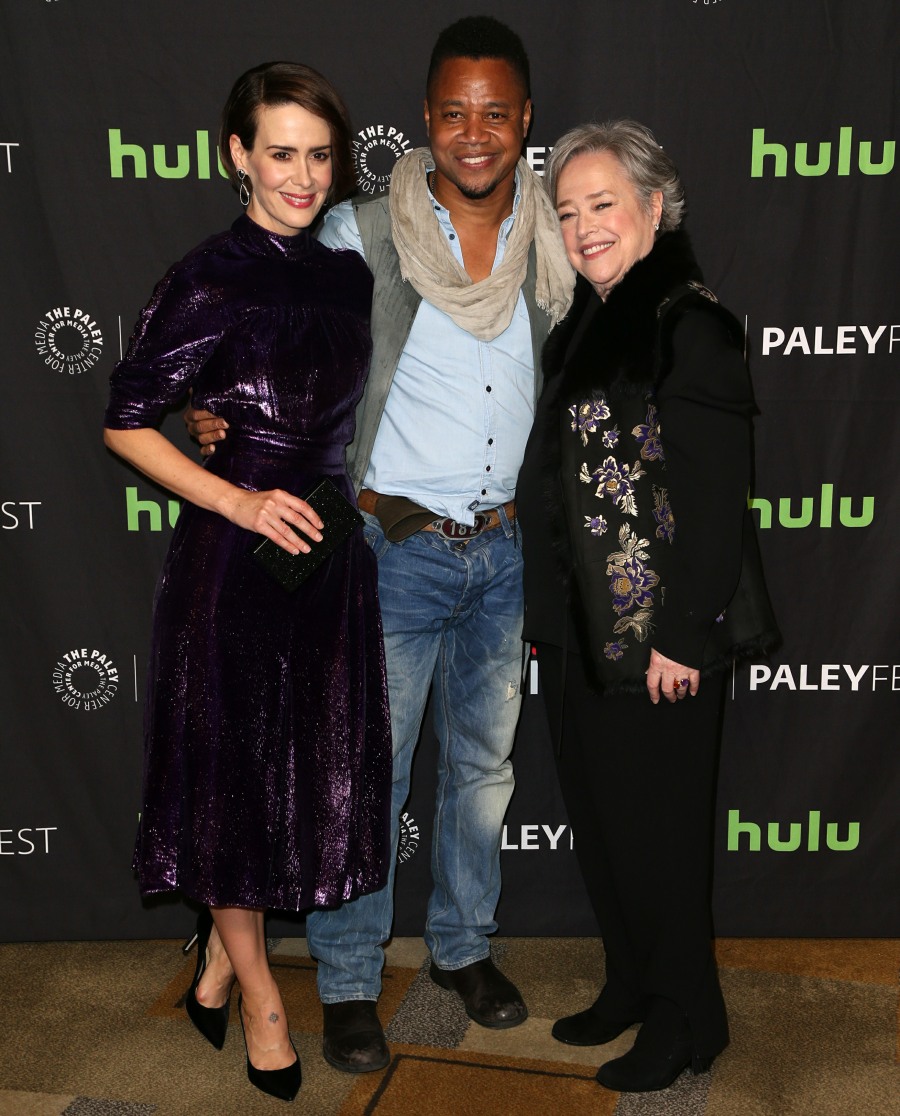 Here are some photos of Sarah Paulson, Kathy Bates and Cuba Gooding Jr. at the Paley Center over the weekend. They were there to do press for American Horror Story: Roanoke. Paulson and Gooding worked together on American Crime Story, and reportedly they were and are close friends because of that. So… with close friends, there are different rules, right? When you're close friends with someone, you wouldn't think too much about them putting their hands on you and behaving "inappropriately," correct? Depending on your personal relationship with a work colleague, certain things might slide. So here's my question: are Sarah Paulson and Cuba Gooding close enough where he gets a pass on lifting up her dress while they were on stage at the Paley Center?
You can see it in context in this video. With this angle, you don't see what the audience saw, but you can see Sarah shrieking and pulling away:
Sarah Paulson introducing Kathy Bates….. name a better friendship pic.twitter.com/B8Q15b09tX

— p.c 🍒 (@90sIover) March 27, 2017
It does seem like Gooding's motion – or assault, or inappropriate contact, whatever you want to call it – seems apropos of nothing. Like, they weren't in the midst of being silly with each other. It was during the introduction to Kathy Bates, for goodness sake. So… yeah, regardless of friendship, it was a completely inappropriate move and it actually comes across as very creepy and gross rather than playful. People are outraged about it online and on social media too. Considering it was a work event, Paulson has a good case for "hostile work environment."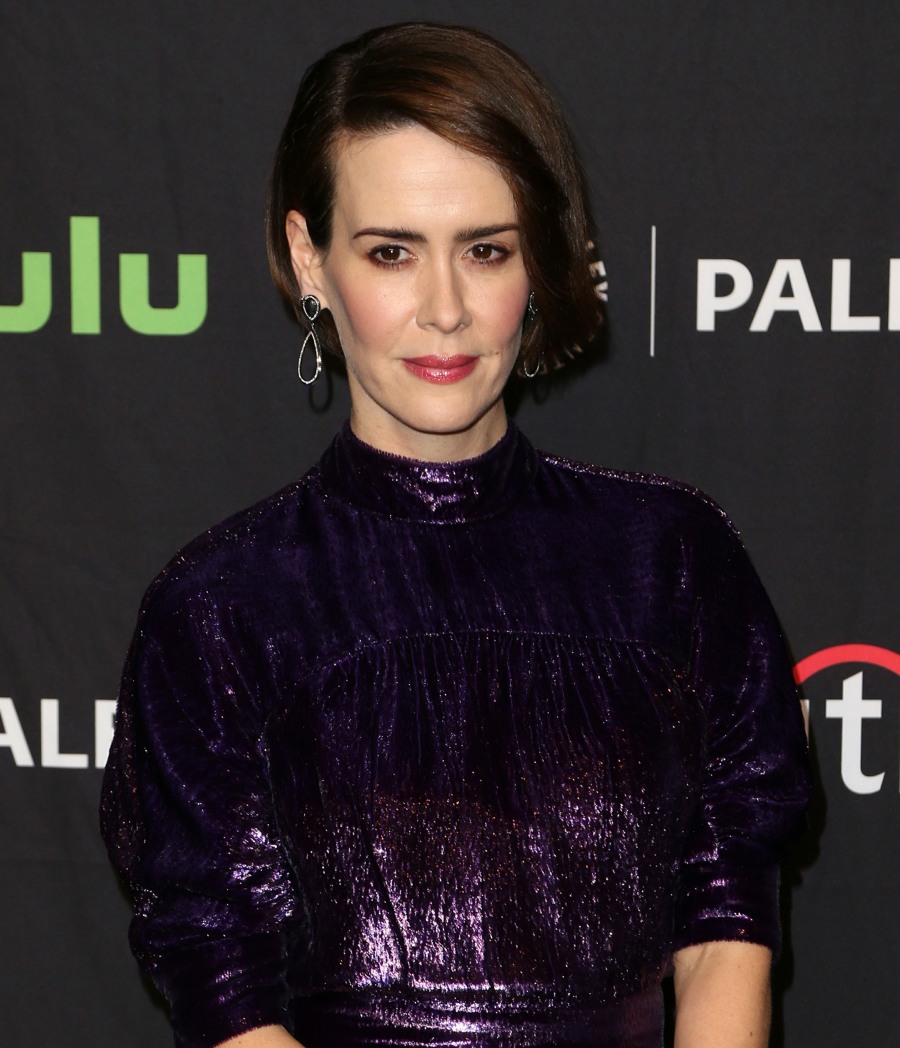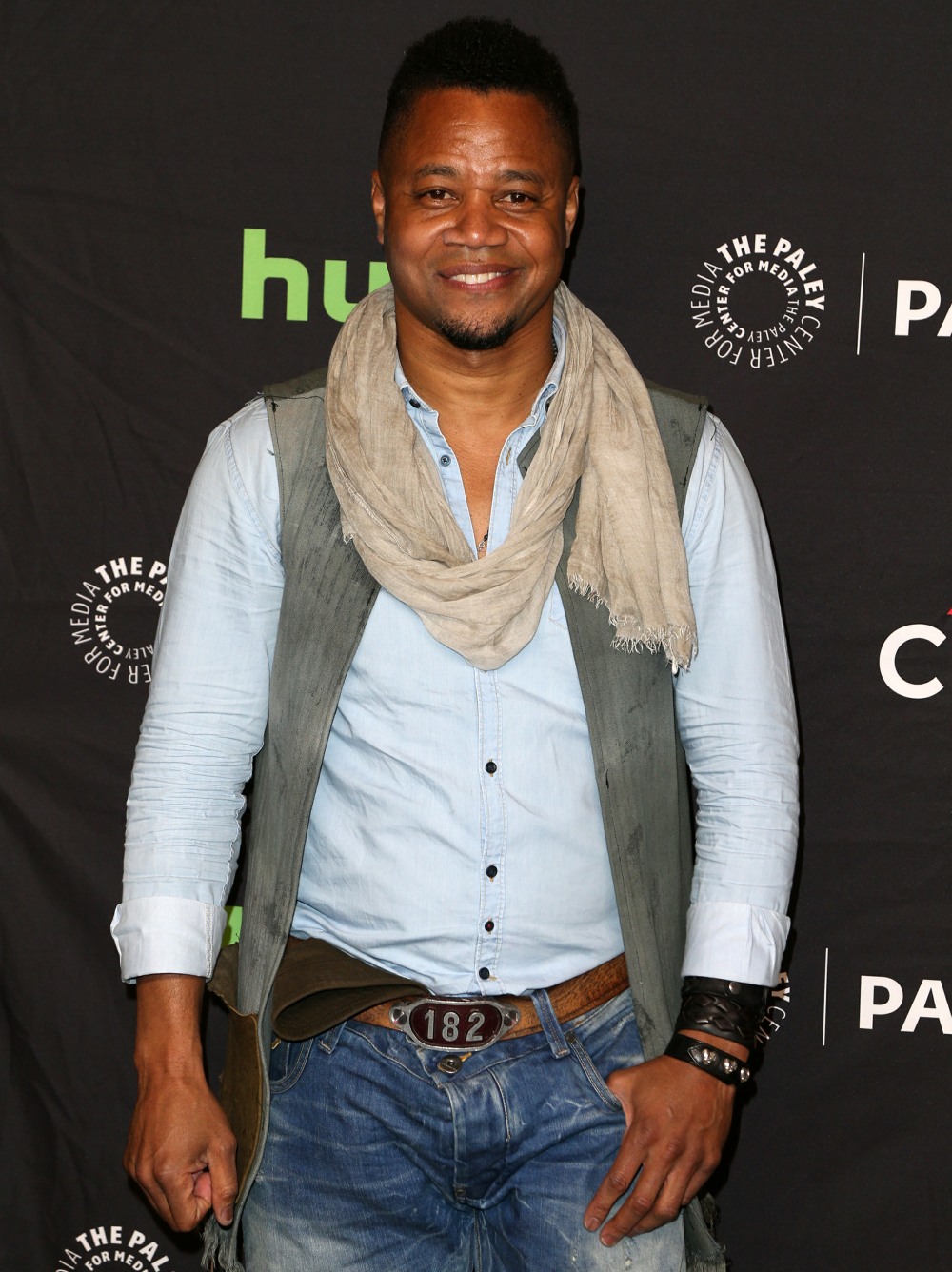 Photos courtesy of Getty and WENN.