I'm Californian and as CB said, we don't really know how to use the phrase "Bless her/his heart" correctly. I'm still in the CB/Kaiser School for Proper Use of Southern Phrases but I'm going to try to get them to sign off on a "Bless his heart" here for Drake's new tattoos. Drake recently added three new pieces of art to his prolific collection. All three are the work of the gentleman photographed with Drake above, Swedish tattoo artist Niki Norberg. Niki is very talented and the work on all three is very good. At no point do my comments pertain to the execution of design. But I do have comments…
The first one is not so bad and makes sense given the popularity of Drake's new single More Life. The pink hibiscus emoji is being used to promote the song on social media and OVO is using the bee in its promotion:
Okay, so not bad. And, we get a nice close-up of Drake's shoulder, which is a plus for me because arms are one of my weaknesses. Gosh, we are off to such a good start, maybe we should just quit here. But I'm trying for that "Bless his heart" sign off, darn it, so I need to show I can use it properly.
Next up, another example of Drake's adulation. If there is one thing we know about Drake, he loves to honor folks by putting their faces on his person. His back boasts the faces of his mom next to a portrait of his uncle and grandmother. And his pop's mug shot earned a spot on Drake's arm. He advertised his obsession with the late singer Aaliyah by adding her to the family photo album on his back. Of course, his-one-and-only-but-not-right-now Rihanna is eating ice cream on his bicep plus he got a matching, cheeky, little camouflage shark for her. The shark was cute… and subtler, for Drake – it showed maturity. But then he did this:
Right? Okay, well sit down for this next bit. Although a longtime inspiration to Drake, he met Sade for the first time last week. Way to dial it up to eleven, Drizzy. I love the autograph. I would have been cooing if that was his tribute. But apparently he applies as much subtly to his homages as he does his wooing techniques.
And that leads us to our last entry, which, really is just best viewed:
I know, I get it – Drake's old Twitter handle was @DrakkardNoir. There is probably a boatload of meaning behind this, but there is just no reason to put an off-kilter bottle of this foul-smelling cruising juice on your arm! Even if you are being ironic just… I can't. My mind is not flexible enough for the mental gymnastics I need to get on board with this one. Maybe it's a visceral reaction because seeing the bottle invokes a phantom scent from when my old roommate used to bathe in it before his dates.
There is still unmarked skin left so we know Drake isn't done. Maybe J-Lo will get her star on the Drake Torso of Fame. I'm sure he's already sketching out Nicki Minaj's special artwork. Pretty soon it will be a status diss to say, "You're so unknown, you're not even inked on Drake."
Bless his heart… (CB Note: approved)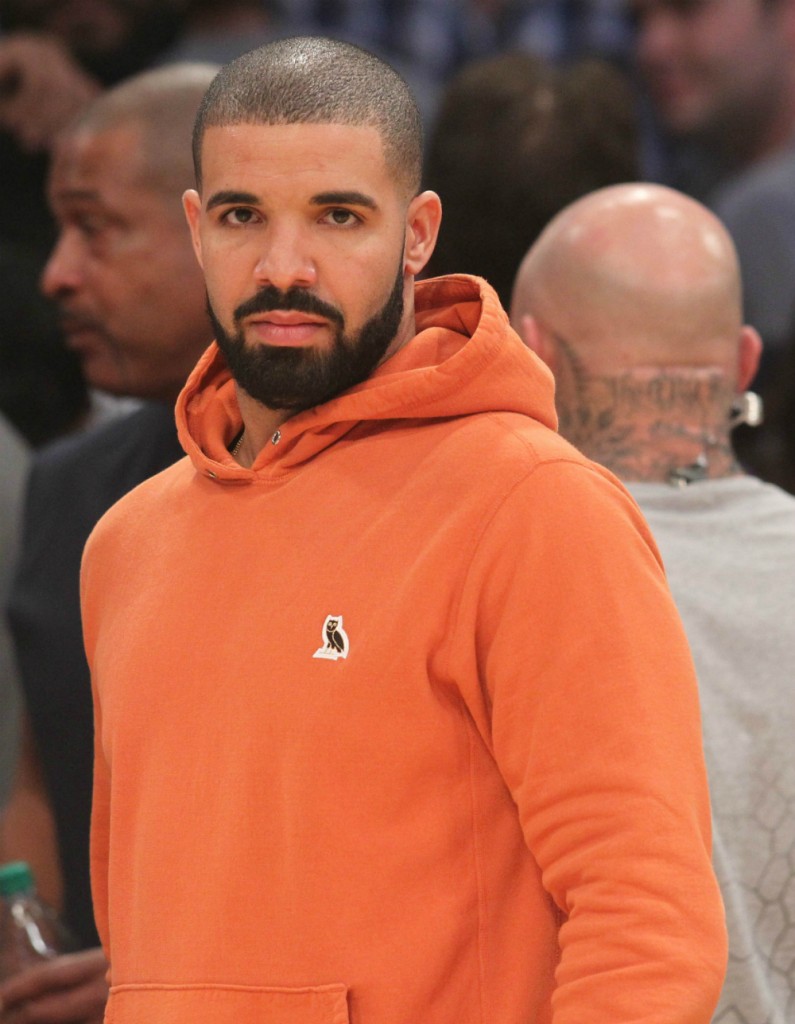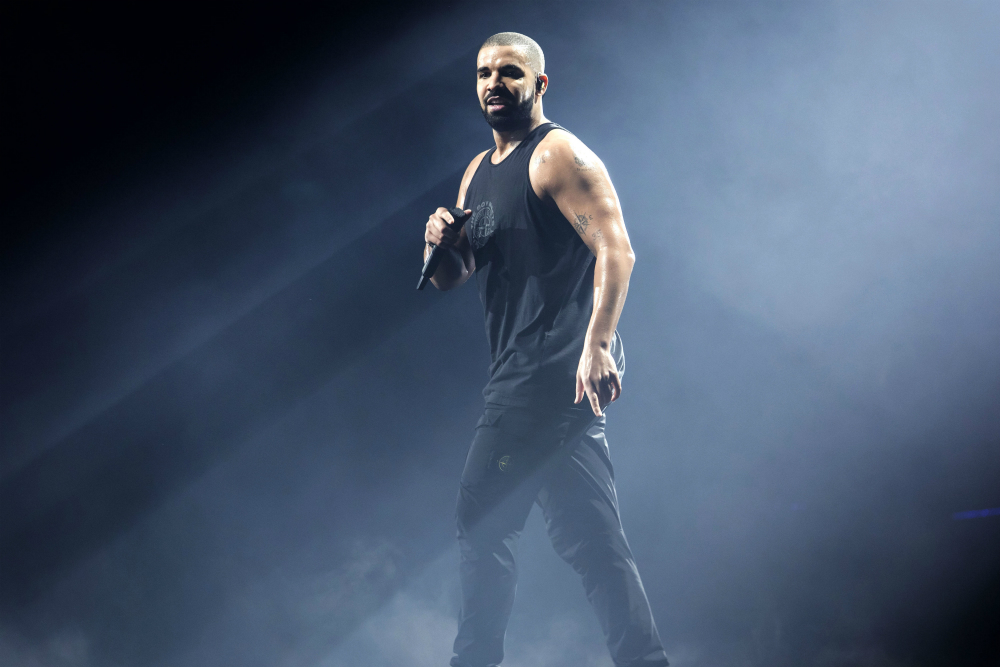 Photo credit: Instagram and WENN Photos