This blonde lady is Elvira Lind, also known as "Oscar Isaac's girlfriend." Elvira and Oscar have been together for a few years, at least. He's pretty private about his love life, but he has started to bring Elvira as his "date" to some events, much to the dismay of all of the ladies out there who have made Oscar into the latest Internet Boyfriend. Well, here's an interesting development for all of those ladies: it seems like Oscar and Elvira are expecting their first child. Oscar has been filming a movie in New York, and Elvira came to the set a few days ago and there were photos of her looking noticeably preggo – you can see the photos here. So… yeah, your Internet Boyfriend is having a baby with his girlfriend.
Oscar Isaac is about to tackle his biggest role yet—fatherhood. The Star Wars actor and his girlfriend, Elvira Lind, appear to be expecting their first child together. While the wildly private pair have not yet confirmed the news themselves, a recent photograph of the two walking in the streets of the Big Apple did all the talking for them.

Though she was donning a loose maxi dress, Lind's growing baby bump could not be camouflaged. Congratulations are in order!
Yeah, I don't have much to say about this other than "congratulations." While I'm generally fond of Oscar, I never found him to be Internet-Boyfriend-worthy in the same vein as Benedict Cumberbatch or Tom Hiddleston. Oscar seemed to actively shun that kind of fame too, as opposed to Bendy and Tommy Hiddles, both of whom liked to stoke their fanbases into a frenzy. Oscar and Elvira seem happy together and I wish them well. That baby is going to be gorgeous too.
Here are some photos of Oscar and Olivia Wilde filming in New York over the past few days. Olivia is wearing one of the fakest-looking bumps I've ever seen. Is the "Bump Budget" for the film like $5?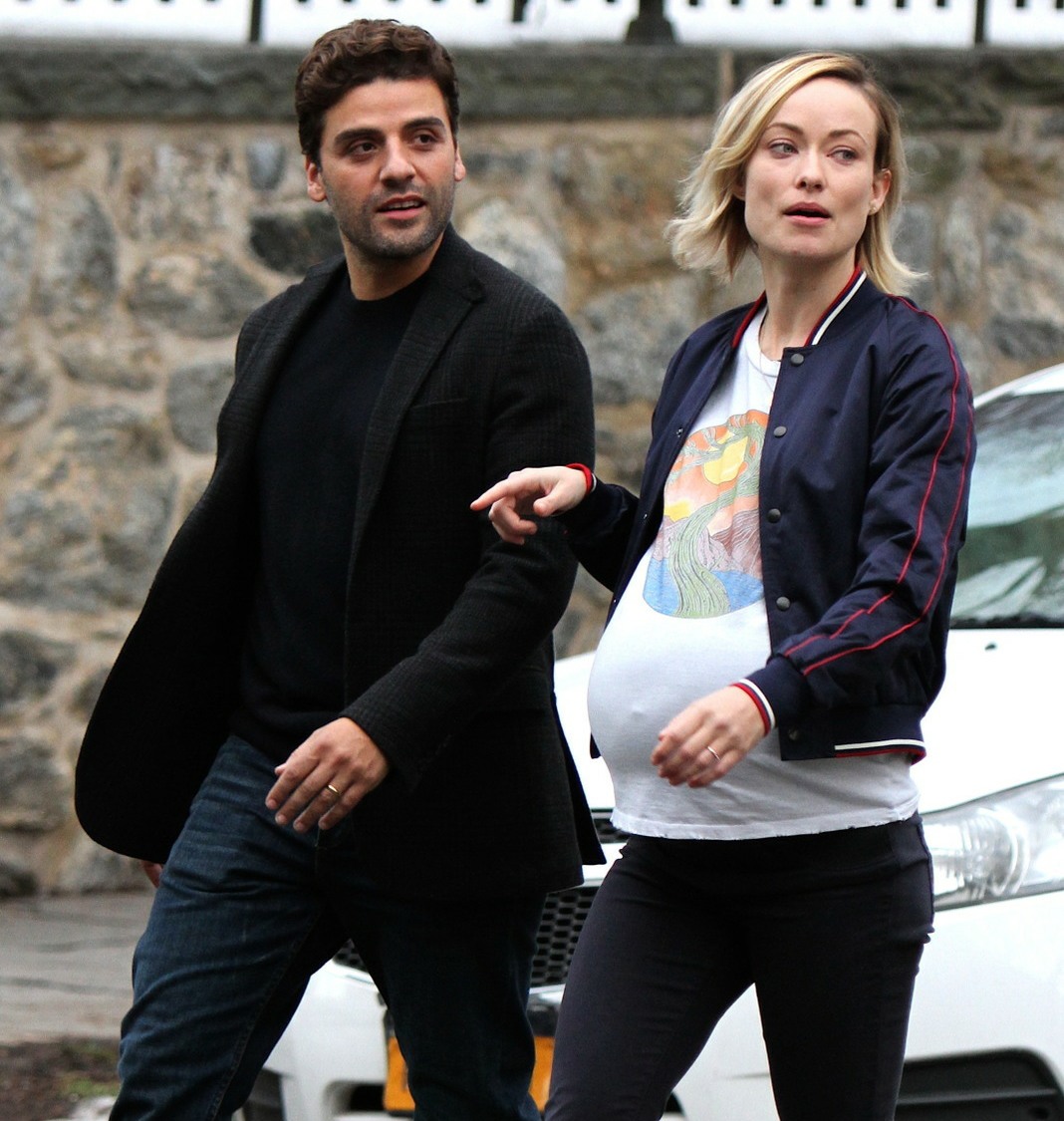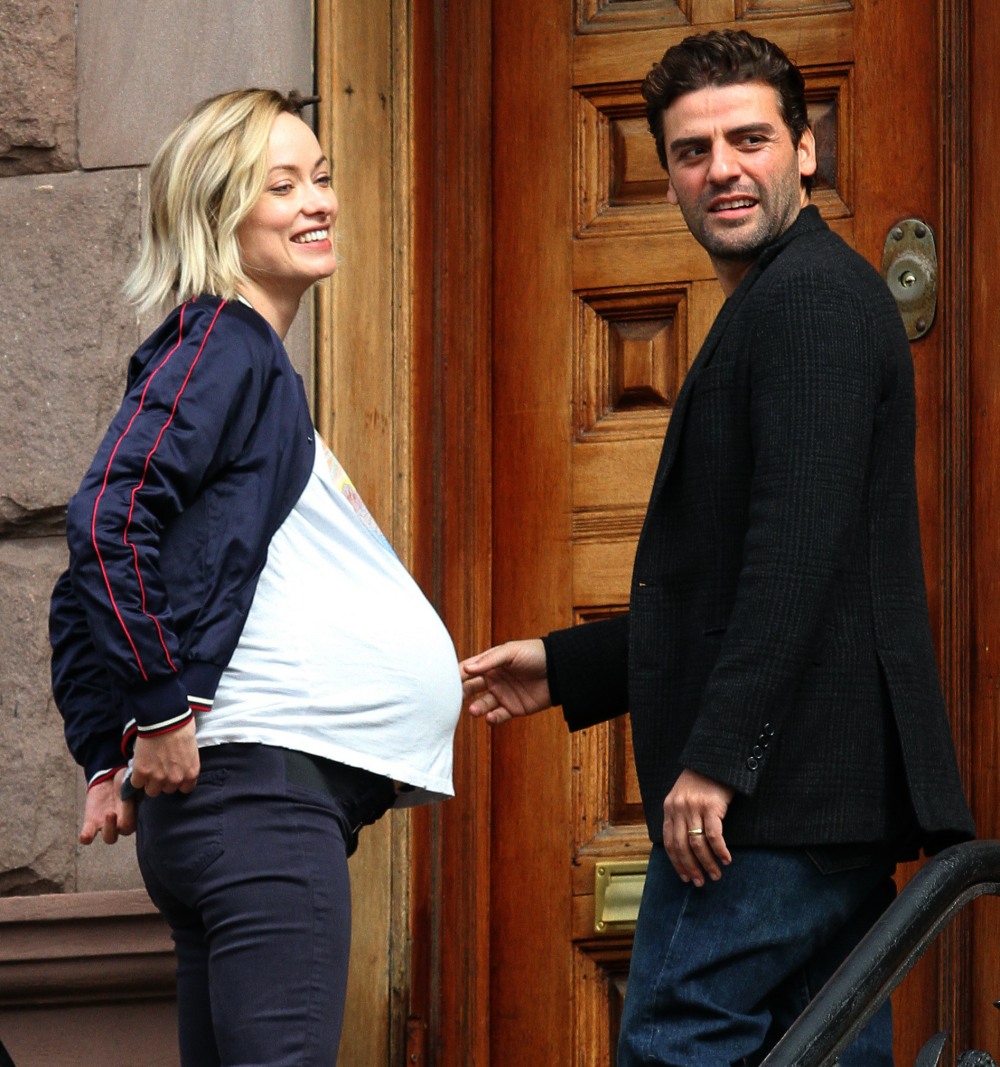 Photos courtesy of Getty, Pacific Coast News and Fame/Flynet.