On Wednesday, I posted about (and got somewhat lambasted for) the 20-year reunion for the cast of the cult series Buffy the Vampire Slayer – which is now in my Hulu queue (I have some surplus time since ABC decided to cancel Time After Time on me, but, I digress). The gathering of the series' stars for an article and photo shoot for Entertainment Weekly included Buffy herself, the ageless Sarah Michelle Gellar, as well as most of the cast, including David Boreanaz and James Marsters.
Noticeably absent from the reunion was British actor Anthony Stewart Head, who played Buffy's watcher and mentor, Rupert Giles. It was nothing personal, it was strictly professional. Anthony was across the pond, in technical rehearsals for the revival of Terence Rattigan's play Love in Idleness. Fun, theater geek fact: the play, set in post WWII England, was originally staged in 1944 and has not been produced in London since. The play has been running (and getting good reviews) at the Menier Chocolate Factory which, despite its delicious name, is a theater in London's off-West End district. The production is moving to the West End's Apollo Theater for a run from May 11 – July 1.
Anthony wistfully tweeted this on Wednesday:
So sad I couldn't join the reunion – wasn't for lack of trying – literally coincided with the tech rehearsal of Love In Idleness. Bummer x

— Anthony Stewart Head (@AnthonySHead) March 30, 2017
Even though Anthony was missing from the photo shoot, he was not completely forgotten, as a framed portrait of him hung on the set for the shoot. He acknowledged the sweet tribute in another tweet:
EW have worked hard to have my presence felt – in a portrait on set and an interview. Here's to 20 years and a wonderful group of people x

— Anthony Stewart Head (@AnthonySHead) March 30, 2017
Giles didn't make the reunion, but will he ever return to the small screen? While promoting his role on the Syfy series Dominion, Anthony was asked about a possible Giles spin-off, called Ripper, which was in discussion since 2008. When Vulture asked about the project in a June, 2014 interview, referring to a quote Joss made that the show would work because Anthony (now 63-years-old) was "getting sexier every year," Anthony replied, "Oh, bless him. You know what? I would do it. I would do anything to work with Joss again. He's a wonderful storyteller, a great director, and a lovely man. I would love to, you know? Whether it's Ripper or something else…"
Aaannddd…there's been no news since then. It's highly unlikely that a Giles-based series is in the works, especially since Joss Whedon just signed on to make a Batgirl movie, but if Buffy nostalgia reaches a frenzied peak, we may just see the curtain ring down on Anthony's theatrical career for a brief intermission to make way for his return to TV. Stranger things have happened.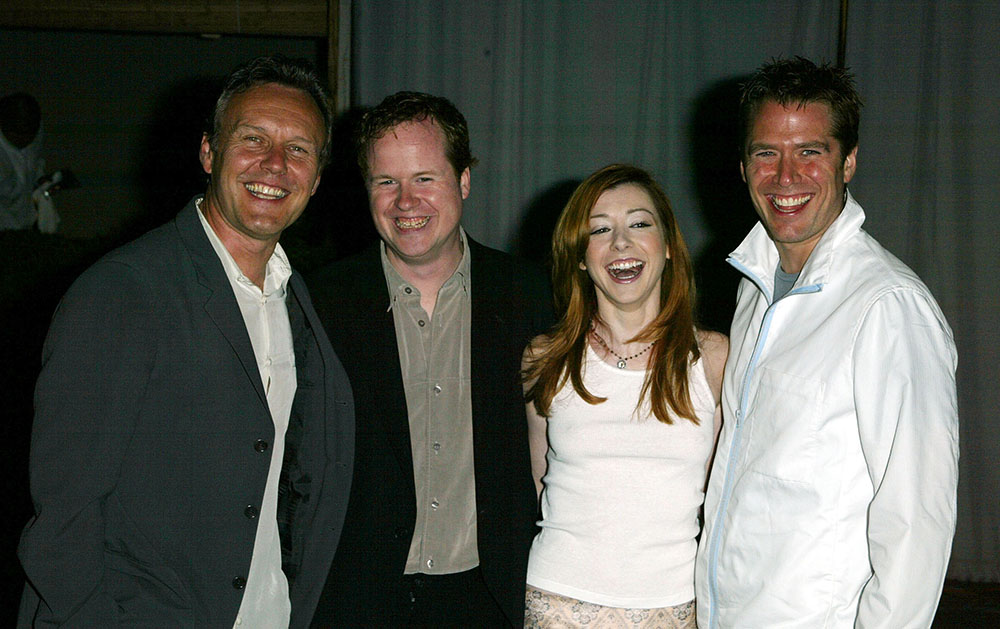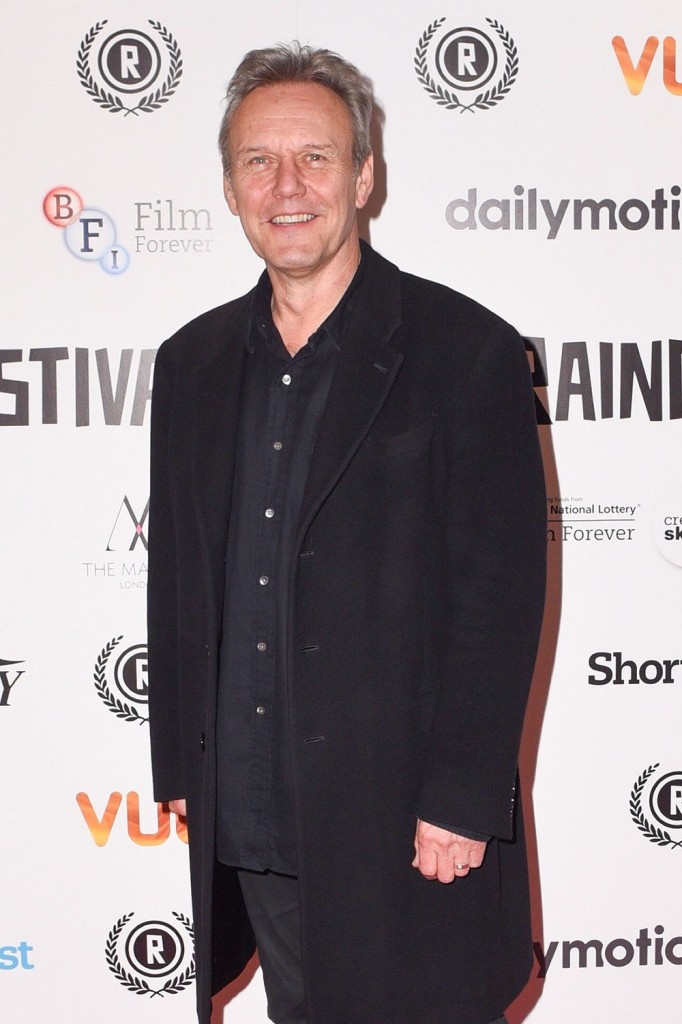 Photos: Getty Images, Fame Flynet