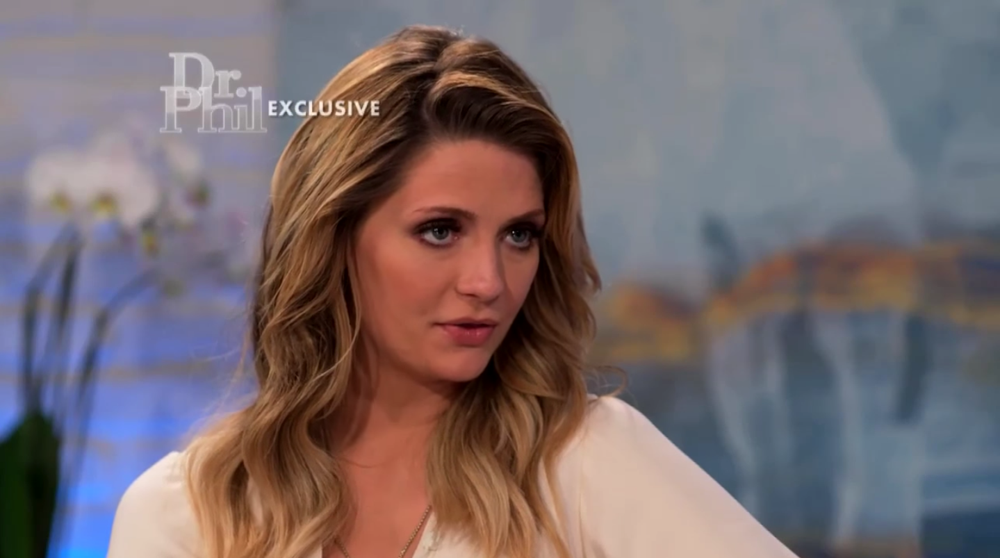 A couple of weeks ago, Mischa Barton held a press conference with her lawyer to reveal that she'd been the victim of revenge porn. She said that an ex was attempting to sell and release a sex tape of her, taken without her knowledge or consent. It was horrifying and the details which came out at the time made it sound awful. Mischa obtained a restraining order against two ex boyfriends who were friends of each other whom she dated in succession. It sounded like they were colluding with each other to blackmail her. Also, Mischa had to be hospitalized in January after she was given a date rape drug. It sounds like that was related to this, but we'll have to wait to hear more.
Mischa is set to appear on Dr. Phil on Monday and they've released a clip ahead of the show. She's very matter-of-fact about it, and it must have taken a lot for her to go public with this. She explains the blackmail and emotional abuse she was subjected to by her ex. He taped their intimate moments with hidden cameras and it sounds like she went through hell afterwards. She cut him out of her life and now she's gone public with it.
Mischa Barton said she has been the target of "emotional abuse" from her ex who shopped around a sex tape of her.

During a recent interview on The Dr. Phil Show, set to air Monday, the 31-year-old actress says her former lover was aiming to ruin her through what she called "complete emotional blackmail."

"It was a crime. It is a serious crime to tape people without their knowledge like that and I had made the mistake of putting myself in the situation with the person so I just removed myself as quickly as I could, and then it just continued to be complete emotional abuse after that for the last several, several months," she explained.

Barton also recalled the alarming way she learned of the sex tape's existence.

"Somebody came up to me on the street… and said there's something I need to tell you and I didn't believe it at first, I couldn't believe it," The O.C. alum recalled. "Because I had loved this person and I didn't think it was possible."

She added, "And I later learned it was entirely possible."
It must be such a nightmare to hear that someone you trusted loved had taped it when you had sex and you didn't even know. I hope she's ok and I think Mischa deserves a lot of credit for going public with this. The guy who did this to her is complete scum. She is absolutely the victim here and I hope that her ex pays to the full extent of the law.
Here's a segment where she's talking about the night she was slipped the date rape drug GHB. She says she blacked out.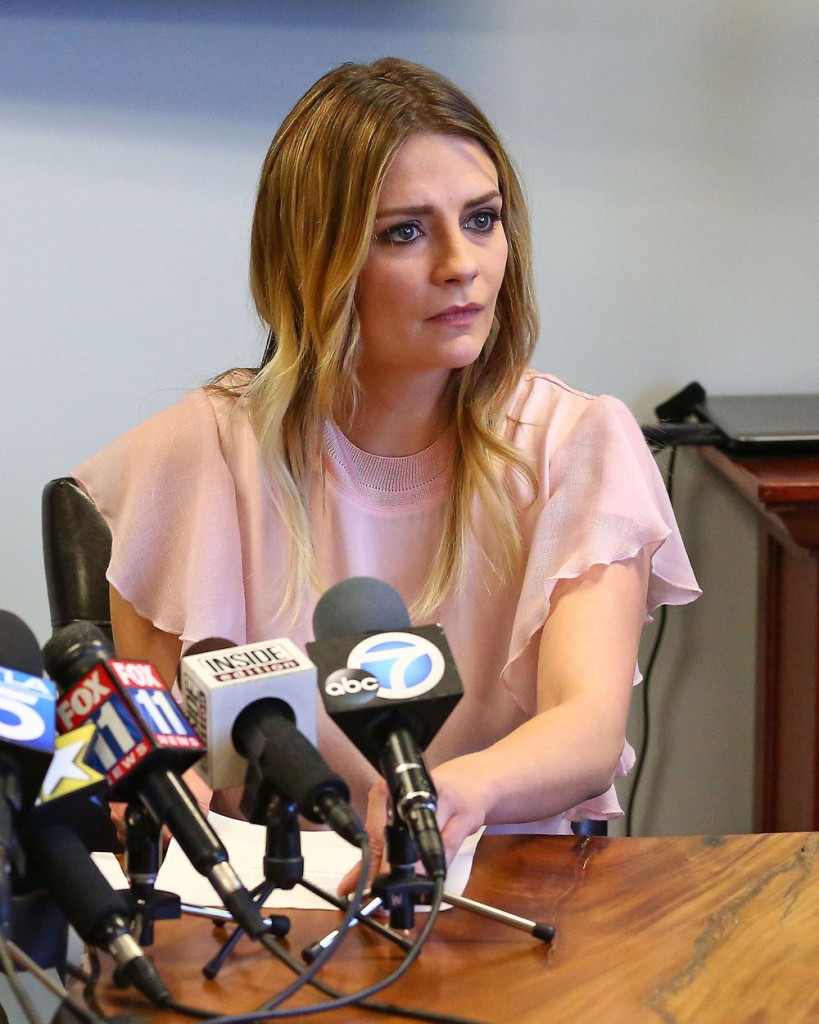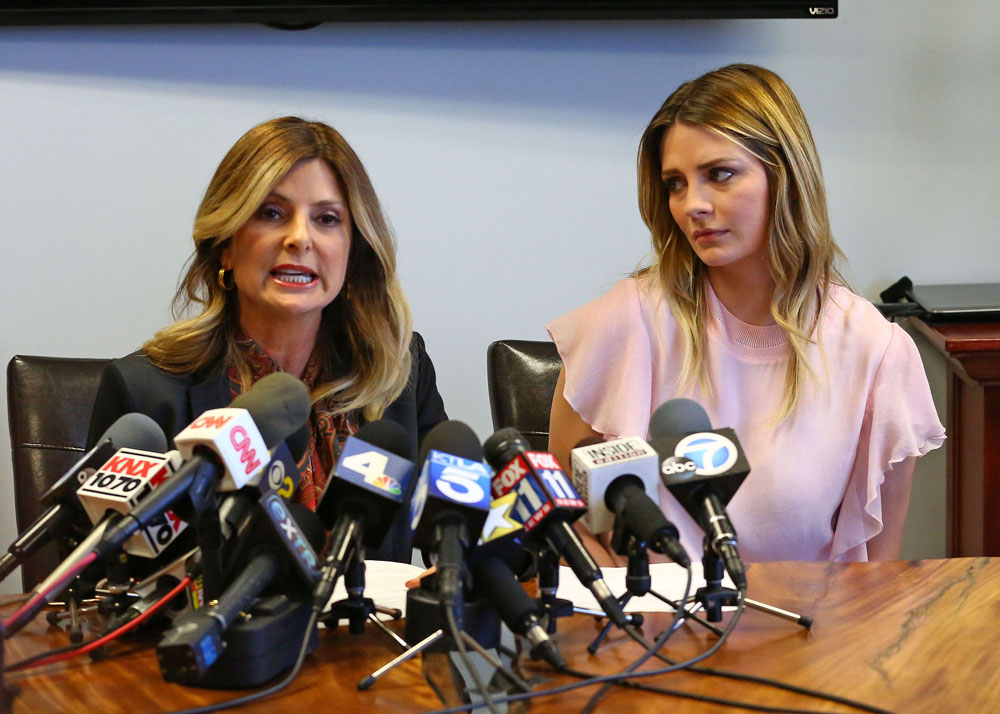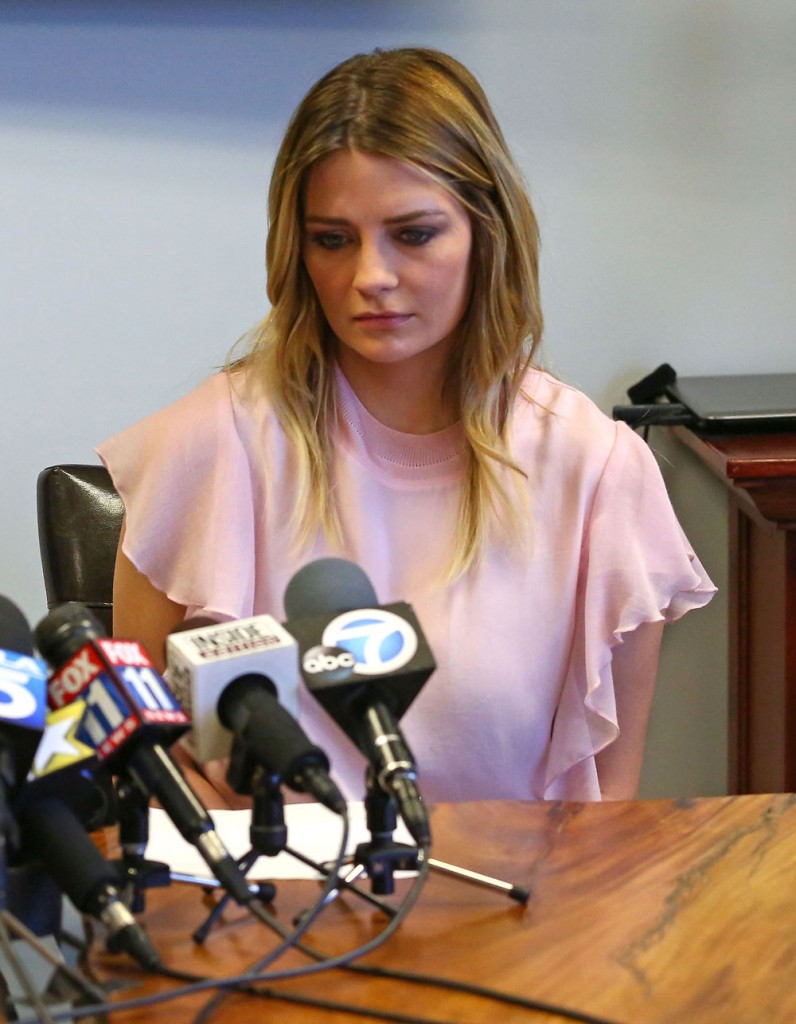 photos credit: FameFlynet and Dr. Phil/Screenshots